A few decades ago, the definition of beauty would have been dictated purely by Eurocentric standards. But with beauty becoming more representative of what beauty comes packaged in, we are seeing more and more realistic representations of individuals of all skin colors, body shapes, sizes, gender presentations and orientation on the runway and beyond. As such, this inclusive moment infiltrating mainstream culture, together with the visibility it offers to individuals hithertofore absent/invisible from the fashion scene is one that needs to be celebrated.
With more and more women increasingly challenging the hegemonic models that clearly equate beauty to a cookie-cutter mold that only accommodates zero-size, fair and thin figurines propounding unrealistic beauty ideals, watching black plus size models who embrace their curves and show the be-YOU-ty in inclusive intersectionality is a fresh change of pace. Of course, the message extends beyond fun because the way these black plus size models are exhorting women all over the world to embrace their weight, color and their unique essence is applaud worthy.
---
Suggested read: Why accepting plus size models in mainstream media is a step in the right direction
---
NLT, today, is celebrating the most iconic black plus size models who aren't just changing the F-game by f*cking all former rules of fashion but changing the face of beauty, be-YOU-tifully:
1. Teiko Dornor
A Ghanaian-British beauty, Dornor is a model, a law student, a television anchor with OBE-TV and the organizer of a beauty pageant called Miss Plus Africa. The pageant is the child of passion and frustration, birthed in collaboration with  Joi Onyeukwu, to celebrate women with curves but also give back to the African continent by supporting development with a percentage of the funds. The woman believes that love, positivity and life's endless possibilities make one beautiful and we sure agree!
2. Toccara Jones
A contestant on season 3 of America's Next Top Model, Jones has been on the covers of Be, The Next Level Magazine, Black Men magazine, Black Hair magazine, Braids magazine, Ebony and King magazine. She has also modeled for Ashley Stewart, Avon, Torrid, New York and Company, Target, Essence, Vibe and Smooth magazines. She was the face of the 2007 Rocawear "I Will Not Lose" campaign representing the Rocawear plus-size line. Photographed by Steven Meisel for the July all-black issue of Vogue Italia for a 14-page spread, she was a significant face in the list of past and current black models in the issue retaliating against the "black out" of black models that kept them from getting hired for print and runway jobs. She is a strong champion of body positivity and encourages women to stand up against all forms of body shaming and bullying. Gets a thumbs up from us!
3. Chenese Lewis
The first ever Miss Pluss America, Lewis is an entrepreneur and entertainer rolled in one. As a positive body image and self-esteem advocate, Lewis is highly sought after as a keynote speaker, an expert commentator and a guru in the plus industry. After creating history in 2003 by winning the Miss Pluss pageant, she has created waves in the plus industry. Chenese has since modeled for the national chain Torrid and acted as the spokesperson for Coast-to-Coast Curves with Ashley Stewart. She has appeared as an expert on Dr. Phil and Huffington Post Live. She has graced the covers of VICE and Honey Be Natural. She has hosted large-scale fashion events like New York Fashion Week, Los Angeles Fashion Week and Baton Rouge Fashion Week. A trailblazer in the podcasting field, she launched PLUS Model Radio and has since served as host to her own podcast for plus size women, rechristened as The Chenese Lewis Show. As a philanthropist, Chenese has been former president of the National Organization for Women Hollywood Chapter and also produced the Hollywood NOW "Love Your Body Day" for six years- an annual event where women of all sizes come together to celebrate a day of self-acceptance and to promote positive body image. Admirable much? You bet.
4. Anansa Sims
Sims has definitely won the genetic lottery in that she is the daughter of former supermodel Beverley Johnson. Johnson was the first African-American model on the cover of American Vogue in 1974. Sims' biological luck has blessed her in the looks department, making her one of the most gorgeous women on the plus fashionscape. Having walked for Lane Bryant in 2011, she has also featured in Glamour and been involved in nationwide campaigns for Vassarette, Kohl's, Kmart and Forever 21. If there's someone on the list who can teach you to love your curves like they were meant to be on you, it's her!
5. Alex LaRosa
Launched by Torrid, this dusky diva has ever since modeled for Ashley Stewart, Purple Diva Designs, Curvzz, Nakimuli Inc., T-Tyme Lady Couture and True Diva Designs! She has also worked with ModCloth, Chic and Curvy Boutique, Swak Designs and A Clothes Mind! Having earned a major in Critical Theory and Social Justice with an emphasis in Racial Justice, Alex believes we are still a far way from truly inhabiting a post-racial society and wants to contribute to the cause by organizing awareness movements, campaigns and conferences across the globe.
6. Summer Wayans
Coming from the family of 'Comedy Royalty,' this Wayans beauty is a professional model, TV/radio personality and a philanthropist. Summer started doing television in 2001 with shows like BET's Teen Summit, NBC's The Challenger and Switched. She has channeled the gift of gab to consult on movies like Bring It On, Yet Again and also grace cyberspace as a guest host on Black Hollywood Live and Generation U Radio. Summer has walked in the Mercedes-Benz Fashion Week Swim, Full-figured Fashion Week, Plus Night Out and both Los Angeles and New York Fashion Week. She has been the cover model for and/or appeared in various publications including Plus Model Magazine, Daily Venus Diva, Full Blossom Magazine, Hip Hop Weekly, and Skorch Magazine. Her non-profit Wayans Girl Foundation, birthed with her mom, adopts an empowerment and strength-based approach to help individuals with encouragement, empowerment and upliftment. In fact, as part of the Los Angeles County Alliance of the Boys And Girls Club, she has managed to ensure that she is 'there' for at-risk youth. As an active motivational speaker and someone who takes philanthropy seriously, she has specialized in topics related to multicultural communities, ethnic minority youth's sexual health, bullying, domestic violence, trans-generational stereotypes and LGBT issues—among others. She has become the role model for all who strive to attain that fine balance between being a public figure and a responsible human. We salute her live free and fly high attitude!
7. Shalon Dozier
Another discovery by Torrid, Shalon was launched way back in 2007. Ever since, she has worked on multiple endorsements, walked the runway for some high-end designers and has just started her career as an actor. She will also be appearing on an upcoming show on BET. Indelibly ingrained with the ideology that beauty meant looking a 'certain way,' since childhood, Shalon has come a long way fighting her body image issues and encourages all young women to embrace their bodies because they are all beautiful.
8. Ariel Brownridge
A relatively new entrant on the plus scene, Ariel Brownridge is a model from Virginia who has been signed on by Dorothy Combs Models. A woman who loves her curves like she was born with it and didn't grow into them, she encourages all young women to own their curves and be proud of them! Impressive, we say!
9. Sommer Green
A professional plus size model who not only flirts with the camera unabashedly but is also humble is a rare combination- one that comes alive in Sommer. An athlete, model and entertainer, she keeps her eye out on any and all assignments that can send out body positive messages to women who must be grappling with the same issues she'd once faced. With the kind of confidence she exudes on the runway, no message she sends out shall be lacking in the 'beauty comes in all sizes and colors' tenor!
10. Samantha Lebbie
Having worked with some enviable names in the industry, Lebbie is one woman who did not get into the industry for the spotlight. She wanted to empower other curvy women, not unlike herself, to love the skin they are in and embrace their curves. Every assignment she picks evinces her commitment to this intent and evinces her action. She has worked with Curvysta Plus, Shanda Says, Jill Alexander, Youtheary Khmer, Ashley Stewart, Qristyl Frazier, Tru Divas, Eyani Couture, Empress Lingerie and more. She believes in the power of positivity and exhorts all women to exude confidence and power, not only through their walk, but real, meaningful talk! Are we starting a conversation here?
11. Brittnie Scurry
Scurry's modeling career started at the tender age of thirteen. However, it came to an abrupt halt owing to the pressure to get an education. After completing college, she was a size four and did not believe she could re-enter the glitzy world of modeling but she took to those curves like dry leaves take to fire and today, stands as one of the most coveted names in the plus industry. If there's a beautiful woman whose acceptance, perseverance, self-esteem and confidence have landed her right at the top, it is her and her alone!
12. Schnaya Pamplin
Another recent entrant on the plus fashionscape, she is an African beauty who has amassed a large fan following as soon as she has stepped foot in the industry and inspired thousands of women to stand up against body shaming and embrace their bodies for what they are.
---
Suggested read: The most comprehensive list of famous plus size models and all you need to know about them
---
13. Essie Golden
A kind of name that stands out because it seems made up to be a rock star, Essie is a model, a body-positivity advocate and a respected voice in the plus size community. Her fierce poses and smoldering eyes stretch beyond the purview of cameras to encourage women to embrace themselves in 'golden' confidence. She has modeled for brands like Monif C, RUE107, Nakimuli and Courtney Noelle and spoken on numerous occasions for panels like CurvyCon, Geek Chic at LMHQ and Power and Plus Speaking to offer insight into fashion, body positivity and relationships. While she started #GoldenConfidence as a Twitter campaign for plus size women to feel confident in their skin and post pictures of themselves in their swimwear, the initiative has picked momentum and become a movement in its own right. Given how Golden shines in her confident avatar, we'd say we aren't the least bit surprised!
14. Jamil Kali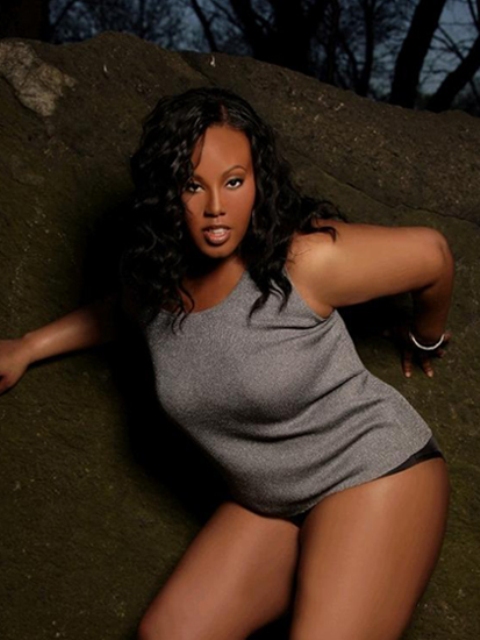 Image source: PLUSModelmag
Jamil Kali's foray into the fashion industry happened by chance. She was approached by a designer on the subway and with no prior experience, her instantaneous success made her take the F-route on a whim. Ever since, her short trip to NYC to look up a few agencies and learn what it takes to be a model seems to have paid off well. Launched by Torrid, Kali has gone on to walk the runway for several enviable names in the industry and is best buds with Chenese Lewis, with whom she has co-created Flawless Calendar- the first of its kind to celebrate diversity in the plus size modeling industry by featuring plus size models in a variety of shapes, sizes, and ethnicities. You go girl!
15. Marquita Pring
A New York native, Pring became the face of all-American brand Levi's, reminding the world that denim was for people who worked hard, played harder and ate well! The size-14 beauty is represented by IMG and has starred in a number of major campaigns, all focusing on being happy, healthy, confident and a positive role model for young women. Pring has averred on several occasions how she hates the term plus-size as it gives rise to another segregation and we are with her on the topic! But that's a discussion for another time!
16. Liris Crosse
Born in Maryland, this gorgeous woman has walked the ramp for renowned full-figured designers like Lane Bryant and Pelle Pelle, and has also graced the covers of Essence, Vogue and British Cosmo. She was scooped up by plus-size events like Curves Rock Fashion Weekend and hasn't shied away from trying her luck in acting. With movies like The Best Man, Baby Boy and Abidjan under her belt, Crosse doesn't seem like she's crossing a STOP sign anytime soon.
17. Jordan Borgella
No longer with us, Jordan was a talenthouse what with being an American Idol contestant and the first winner of Mo'Nique's Fat Chance pageant. Signed to Wilhelmina Models in her lifetime, she had starred in NuvoTv's Curvy Girls and lost her life to cancer, at the age of thirty two in 2014.
18. Sharon Quinn
The Original Runway Diva, Sharon Quinn is the quintessential rebel who made her first runway appearance way back in the 80s when full-figured women on the ramp were an unheard of and unseen occurrence. A plus-size model pioneer, she has been challenging the status quo ever since, pushing the definition of beauty beyond compartmentalized divisions and encouraging other women to do so too. With her signature shaved head and her role as the casting director for full-figured Fashion Week, she is changing the rules of the game and how!
19. Christina Mendez
The daughter of Dominican Republic immigrants and grand-daughter of Merengue King Joseito Mateo, Mendez is a popular face in the African-American celebrity community and models regularly for BET and Beyonce's line House of Deréon. She is also recognized as the face of several curvy girl lines like Baby Phat, Rocawear and Sofia Vergara for Kmart, Khols, Maggy London, Qristyl Fraizer Designs, Cyberswim, PLY Apparel and more. Her versatile look and 'curvy' style has led her to rank on top of the curvy curve, garnering attention to breaking down barriers and shining a positive spotlight on the power of curves. A model, entrepreneur, philanthropist and mother, Mendez is truly a powerhouse that lacks an 'off' button!
20. Jordan Tesfay
Having landed her first break after winning a MODE Magazine model search competition in 1999, Tesfray has graced the 'Feel Pretty' spread of Plus Model Magazine and also been the first plus size face of Cover Girl Cosmetics. Currently signed to ME Management, Tesfray is working on her first book as well as blog (coverMOM) where she shares useful DIY, style and lifestyle tips with moms. Are you thinking yummy mommy? Us as well! Guilty!
21. Saffi Karina
An outlier for her history, Saffi is a rarity on the list. Once a skinny model dropped by her agency for gaining weight, Saffi is now a proud curvy model who believes that beauty is anything you feel happy in. She has launched the Curve Project London, a one-of-its-kind plus size model workshop that assists young aspiring plus-size models in getting a breakthrough and achieving success.
22. Anita Marshall
Discovered and signed by Dorothy Combs Models, this size 16 beauty is a stunner black plus size model who has worked with clients like Macy's, Nordstrom and Monif C.
23. Lisa Visagie
A woman who rightly believes in 'healthy is the new skinny,' if classifications are anything to go by, this Californian-bred South African is a rare beauty with brains. Having begun her career as a straight size model with Ford models, she left Ford for Natural Model management to embrace health over size. Ever since, she has been speaking to high school and college women about body positivity and shifting the focus from beauty to healthy and happy. That she believes shall make beauty come through naturally! We agree!
24. Chasity Saunders
Having been featured on BET's "Rip the Runway", in Essence Magazine and Jonesmag, Saunders is also the co-owner of Avenue, Pink LLC and a host to the Avenue Pink Radio broadcast. She has also featured in movies like Pariah, Luke and Death Camp.
---
Suggested read: All you need to know about how to become a plus size model
---
25. Kori Leilani
A woman who truly epitomizes the struggle of every woman who isn't satisfied with who stares back from the mirror, Leilani has grappled with body image issues for a long time, feeling never so confident about her size. It was her mother who gave her the confidence to look at the light at the end of the tunnel and give modeling a try. The rest, as they say, is history. Signed by IPM Model Management, Kori has appeared in Full Figured Fashion Week and believes in the power of the plus size industry to make room for all women who need the freedom to be who they are.
Which of these black plus size models inspires you to be be-YOU-tiful? Tell us in the comments below.
Featured image source: Pinterest/free-quotes
Summary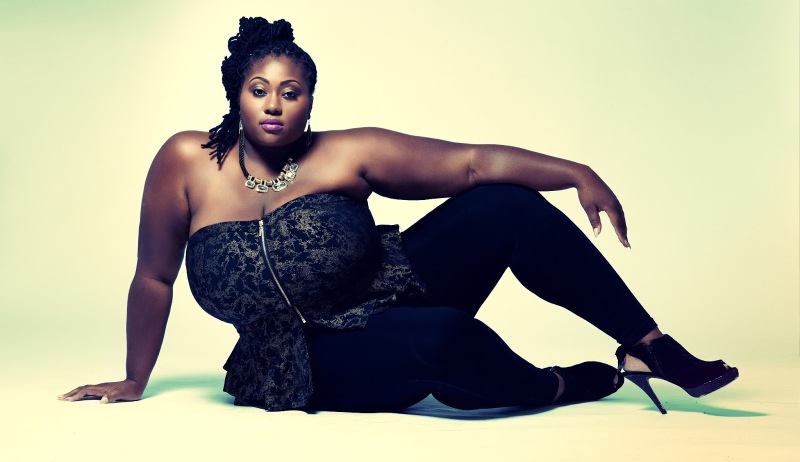 Article Name
A Comprehensive List Of Famous Black Plus Size Models And All You Need To Know About Them
Author
Description
Which of these black plus size models inspires you to be be-YOU-tiful?