Do you like to travel? Are you single and generous? Weird set of questions, right? Don't worry, it'll all be clear in a few minutes.
If the answer to both of the questions above is yes, then MissTravel.com is just the place for you. If you're 18 years or older, sign up to the site using a unique username along with your email address. At least one photograph is required, along with filling up various other details for your profile. Once the profile and the pictures are approved, 'you are on your way to meeting the right travel companion.'
But, before you start jetsetting to exotic locales, you need to choose your membership type. There are two distinct membership types – Attractive Traveler or Generous Traveler.
If you are a passionate traveler but lack the funds to necessitate your travels, sign up as an 'attractive' member, looking for a generous partner who would be willing to pay for your travel, or give you frequent flyer miles which may then be redeemed for free flights on major airlines. An attractive member has access to all the basic features of the website, absolutely free.
If you are a man or a woman who seeks an attractive travel partner, whose travel expenses you're ready to cover, sign up as a 'generous' member. Generous members have access to all the profiles of the 'attractive' members for free, and pay only when they decide to get in touch with an attractive member.
---
Suggested read: Skint Queen's University students join sugar daddy website in droves
---
Calling itself the number one 'travel dating social network,' MissTravel.com, was founded by Brandon Wade, who is also the founder of the sugar daddy/sugar baby website, SeekingArrangement.com. Wade asserts that MissTravel.com is all about connecting women who want free trips with men who can afford to provide them.
"A lot of people look at MissTravel and think, 'wow these guys are taking advantage of the naïve young woman,' when in reality the opposite could be true," Wade said. "The women [are] actually making use of the system to take advantage of the guy for a free trip."
Image source: Google, copyright-free image under Creative Commons License
With over half a million profiles on the site, MissTravel, is slowly gaining popularity. Many people on there hope to find a perfect match, interspersed with them are millionaires who are looking for 'no strings attached fun' and some girls seeking financial support, much like the sugar daddy/sugar baby arrangement. Owing to this fact, some critics of MissTravel liken the site to an escort service, which Wade denies.
He asserted,
"When we go out for dinners on the first date the guy will pick up the tab and sex might be involved, so do we then equate the flowers that he gives her, the gifts that he gives her, the dinner that he pays to be a monetary exchange for sex? The answer is absolutely not."
Here's the account of one such couple who met through MissTravel and their experience.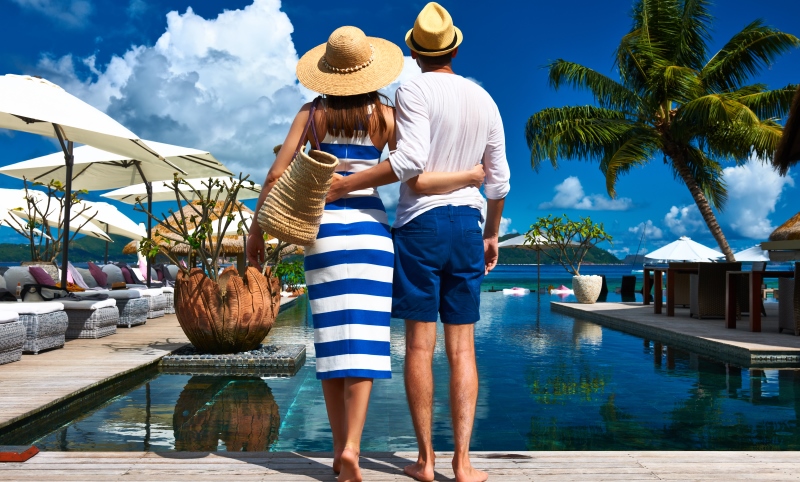 Image source: Shutterstock
Kesslyn Ross was all set to jetset off to Miami Beach for a romantic weekend getaway with her date Dave K, who was footing the bill for the whole trip, including salsa dancing lessons and fine dining. Oh, and, Kesslyn and Dave had never met before, other than exchange messages via the site MissTravel.
"I am actually going on a date with a guy and we are traveling to Miami and we are going to meet up for the first time. He's paying for this entire thing," Kesslyn said.
While Kesslyn, 21, is a neuroscience major at Tulane University, Dave, 26, is an outside sales representative from Santa Monica, California.
---
Suggested read: Urban Crush dating app connects singles based on their music tastes
---
Speaking about his expectations from the trip, Dave said, "I just expect to have a good time."
Kesslyn admitted that she didn't intend to inform her parents that she was about to spend a week with a guy she had never met before.
"My dad might have an issue with it because … I'm his only girl and he's my dad," she said. "He loves me and wants to make sure I'm safe."
The site, MissTravel, also offers background checks for its users. But Kesslyn felt comfortable enough taking up Dave's offer of a free vacation because she'd been chatting with him for a few weeks now.
Kesslyn and Dave met for the first time at their Miami Beach hotel, where separate rooms had been arranged for them. Dave was also going to be paying for all their meal and outings together. Despite the fact that Dave shelled out all that money for a virtual stranger, he insisted that he wasn't expecting more than a nice person to hang out with.
"It's nothing like a sugar baby/sugar daddy kind of thing," Dave said. "It's, like, two adults, one who is financially stable enough and generous enough where they would offer to take care of a girl and take them on vacation but without expectation."
When Dave and Kesslyn met at first, things were awkward and there didn't seem to be any chemistry either. Add to that, Kesslyn came down with bronchitis during the vacation, and Dave had to take her to the hospital.
---
Suggested read: LUXY dating app allows members to reject the poor and the unattractive
---
But, later, at their private salsa lesson, things apparently started to look up for the duo. Following that, the hung out together poolside, had a romantic dinner, and even watched the sunset.
"If i wasn't sick, then I don't really know if we would've gotten as, like, close as we are I feel like now," admitted Kesslyn. "He really stepped up to the plate and showed me that he is a super caring person."
As their trip drew to a close, the two hugged goodbye, while shyly admitting to the fact that they'd shared a more intimate goodbye in private. Dave said he wanted Kesslyn to visit him in Los Angeles, but apparently, the two haven't set a date yet.
Certainly a novel way to meet someone interesting. Tell us what you think in the comments below.
Summary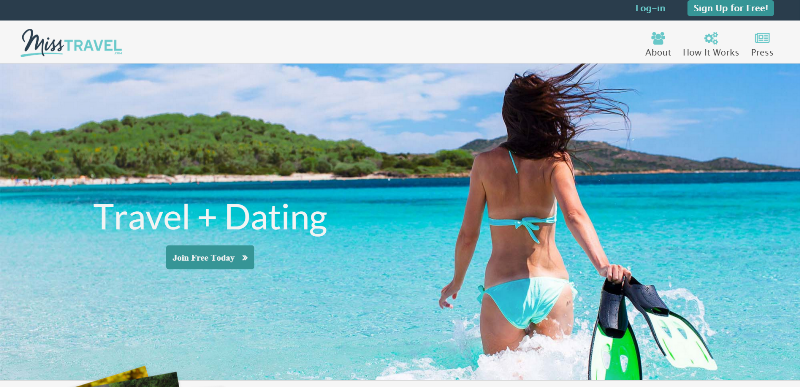 Article Name
MissTravel.com Hooks Up Girls Seeking Men For Free Vacation
Author
Description
MissTravel.com is a travel dating social networking site that hooks up girls who seek generous men for free vacation. Check out how the site exactly works.