Think about the kind of stories we get to watch about fat people. It has its storyline neatly split into two halves: Wretched fat person with no love life or career transforms into a thinner version, and therefore, turns happier and more successful. The before-and-after scenario, which has also been used to tell stereotypical stories about people who wear glasses, people who wear braces, people who are dark, etc. has been done to death from Monica in Friends to Patty in Insatiable. In both these examples, the actors who played the fat character were thin. We saw the same thing with Goldie Hawn in Death Becomes Her, where her character Helen was an unfashionable and shabby (fat) writer who uses futuristic science to become this ultra-glamorous novelist. In America's Sweethearts, Julia Roberts plays Kiki, a personal assistant whose weight is presented as a major hurdle to her confidence, though she's average-sized by non-Hollywood standards. The same thing with Anne Hathaway's character in The Devil Wears Prada. In Mean Girls, Cady plies Regina George with energy bars that make her gain weight, which causes her to become unpopular. It goes without saying that all the actors who played these fat characters are thin.
---
Suggested read: Is There A Predominance Of Male Symbols Of Worship?
---
Hollywood has used fat suits not to tell stories involving fat people living fulfilling, rich lives. They have used it to perpetuate one-dimensional understanding of fatness, and seldom a sensitive or nuanced portrayal of the same. This results in continued stigmatization and marginalization of people who have such body type or those with an eating disorder.
Closer home, Bollywood was never fond of fat suits, instead they decided to use fat actors and fat-shaming as comic relief, and the strategy worked pretty well. We all know Tun Tun, who even got that screenname because she was fat. The woke actors of today like Aamir Khan and Ajay Devgn also were part of plots that demeaned an overweight girl. Remember the boxing match in Dil (1990) where Khan is supposed to kiss a fat girl if he loses the match?  And the song in Diljale, where Devgn runs from a fat girl fearing she will attack his "izzat" (rape him). In Kal Ho Na Ho (2003), Priety Zinta's character Naina even goes a step ahead and tells Sweetu that she won't find love if she doesn't lose weight. If you think this was in the past, in 2017, we see Varun Dhawan run away from a fat police officer in Judwa 2, because fat people can't run!
But what about actors who are gaining weight to play fat characters? The first example that comes to mind is Bhumi in Dum Laga Ke Haisha. One thing this does achieve is it increases your chances of winning over the critics and grabbing some critically acclaimed awards. Even Charlize Theron did the same thing for Monster, and snatched an Oscar, right? But what is expected of these actresses is that they lose weight immediately, and return to their thinner, and hence more gorgeous selves. Think about the actresses who are and remain fat, for instance, Vidya Balan, Melissa McCarthy, Gabourey Sidibe, they get nominated and win too, but soon start receiving 'concern-trolling'.
---
Suggested read: Why Deepika Padukone's Vogue Empower Video 'My Choice' Is Damaging To Feminism
---
I was fat, I am stating it as a fact here. I was a movie-buff too, but soon realized that you cannot be these two things at the same time. Watching a thin actor in a fat suit or a thin actor gaining weight to play a fat character may make you empathetic toward the character, but that does not trickle down to you empathizing with a real-life fat person, because as a viewer you know that under that fat suit is a thin person, or under all that "gained" weight is a person waiting for the movie to end so as to become thin. Fatness in real life is not something you can slip into and out of whenever you want. It is an actual struggle for some, and it is high-time our movies take it seriously.
There is less agreement about what makes a person sufficiently knowledgeable about and sensitive to the concerns of someone whose situation is different from theirs, and put it into art, or about the line between appreciation and fetishization of another's problems. Struggle is seductive, especially, when it is not your own, and this lack of understanding of it, causes the removal of the struggle itself.
Featured image source: Instagram 
Summary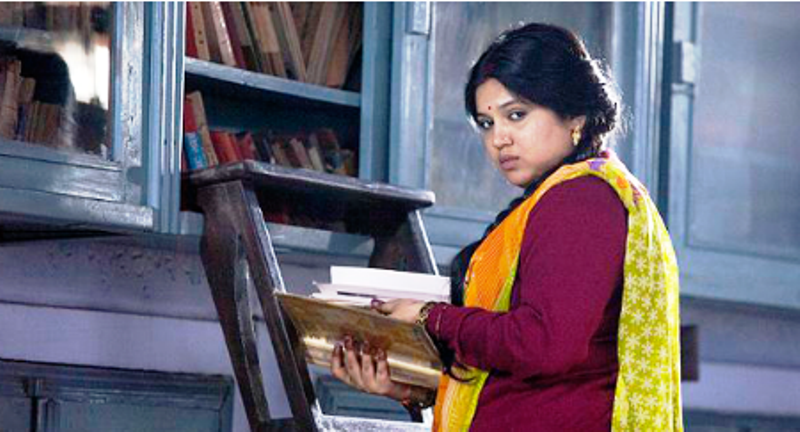 Article Name
Why Do We Still Need Thin Actors To Play Fat Characters?
Author
Description
Why do we still need thin actors to play fat characters? It is high-time we think about this.