You are spiritually very charged today, and want to swap superficial aspects of your life with sincerer things. The same goes for people. You are not ready to continue with any relationship that gives you nothing, but pain, and does not in any way contribute to your growth.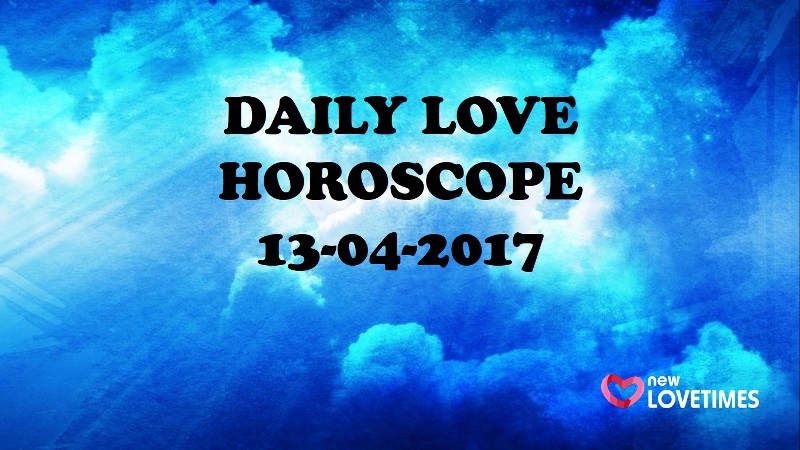 You will feel very powerful, today, and will want to take full charge of your life.
To know more, read your daily love horoscope here:
---
Suggested read: What you'd say when an ex wants to know how you are dealing with breakup blues, based on your Zodiac sign
---
Aries horoscope
Love and relationships: You are feeling a little low about the way things are going in you love life. Today, try to do something to spice things up.
Health: It is high time you start paying attention to your skin. Or else, expect to develop rashes.
Work: Your boss is impressed with you. This is the right time to ask for a hike.
Money: Be careful about where you keep your money. Chances are you will misplace some.
Favorable color: Violet
Taurus horoscope Love and relationships: If you are in a temporary fling kind of a relationship, then expect some misunderstanding that will spoil the arrangement.
Health: Stop worrying about things that have not happened and will not happen. If you keep worrying like this, then you might have a nervous breakdown.
Work: You might consider changing your job, today. But before take a decision as crucial as this, have a talk with your mentor or most trusted advisor.
Money: Today, according to the position of the stars and the planets, you might want to invest in real estate.
Favorable color: Lime green
Gemini horoscope
Love and relationships:  There is a likelihood that you will meet your soulmate today. Be on the lookout!
Health: You need to come up with a fitness regime that is more long-term.
Work: If you have taken help from your junior in the past, then today you might have a chance to show your gratitude and help them in return.
Money: Opportunity to double your income will on your door, today.
Favorable color: Blue
Cancer horoscope
Love and relationships: There is a chance that you and your partner will quarrel, today. If you are basing your arguments on mere rumors, then be careful.
Health: If you have not been well lately, then according to the daily love horoscope, you will start feeling better from today.
Work: Stop stressing yourself at work. It will not help you complete unfinished tasks.
Money: There might be shortage of money, today, but your savings will see you through the day.
Favorable color: Honey
Leo horoscope
Love and relationships: Your partner will test your tolerance today. If you have had enough, then you need to tell them just that.
Health: You will consider spending time with your family in order to give your mind some peace.
Work: You want to impress your seniors, but do not agree to everything just to drum in.
Money: A financial gain might bring in some confusion in the family.
Favorable color: Grey
---
Suggested read: Here's how you cope with sadness, according to Zodiac
---
Virgo horoscope
Love and relationships: Your lover is quarreling with you over the silliest of things. Instead of getting mad at them, try to consider these as calls for help. He or she might be wanting your attention very badly, and are therefore resorting to fights.
Health: Try and stay away from fire, today.
Work: You might have spilled the beans of your personal life to someone at work, and now are fretting they will use t against you. Talk to them about your concerns.
Money: Your investments are not giving you the returns you expected. You might consider taking some expert help, today.
Favorable color: Black
Libra horoscope
Love and relationship: Your partner might want to go on a solo trip. Respect their privacy and need for some "me-time".
Health: Your back area is prone to injury, today. Be careful.
Work: Your new assignment at work requires you to be confident of yourself. Your panache over what you do, will be tested today.
Money: Today is not a very good day to purchase any furniture.
Favorable color: Peach
Scorpio horoscope
Love and relationships:  Those of your who are single and have uploaded your profiles on various dating sites, might meet someone special today.
Health: An eye infection is likely to develop. Visit the doctor, and do not self-medicate.
Work: Your ability to convert conversations into business deals is a great one, and someone might notice this in you and offer you a promotion, today.
Money: Today is a good day for short-term investments.
Favorable color: Cerulean
Sagittarius horoscope
Love and relationships: Your partner and you will not seem to agree on anything, today. This might widen the gap between the two of you.
Health:  If you are trying to achieve a milestone on your fitness chart, then today you just might accomplish it.
Work: Your work space needs some cleaning and arranging. Believe it or not, it will instantly add to your productivity.!
Money: An opportunity to double your income will arrive at your doorstep, today. Read and understand the terms and conditions properly before giving your consent.
Favorable color: Maroon
Capricorn horoscope
Love and relationships: Today you will meet a host of interesting people, some old, some new. Chances are, you will fall head-over-heels in love with one of them.
Health: A getaway is very necessary for you, at the moment. Your mind needs some intense healing, and nature is the perfect place for something like that.
Work: If you are planning a new collaboration at work, then today is the perfect day to begin the project.
Money: Your expenses will be more than your income today. Be careful as you might run into debts.
Favorable color: Scarlet
Aquarius horoscope
Love and relationships: You are demanding too much out of a relationship, and that could be the reason why you are still single. Try and set more practical standards for your life partner.
 Health: You might have a serious headache in the first half which might ruin your mood through the day
Work: Consider taking the day off on account of ill health.
Money: You need to focus completely on your savings right now.
Favorable color: White
---
Suggested read: The only advice you need to be successful, based on your Zodiac sign
---
Pisces horoscope
Love and relationships: You might be risking too much on the professional front just to please your partner. Today, try and talk some sense into them.
Health: You are feeling extremely weak and your body is constantly giving you signs of feebleness. Start putting in some effort to improve your health.
Work: Work will be simple and routine, today. Expect to come closer to one of your colleagues.
Money: You might have to help out a friend, financially.
Favorable color: Vermillion
This daily love horoscope aims to help you make the most of the day. To this endeavor, was this helpful?
Let us know in the comment section below.
To receive these predictions in your inbox every day, sign up for our newsletter today.
Summary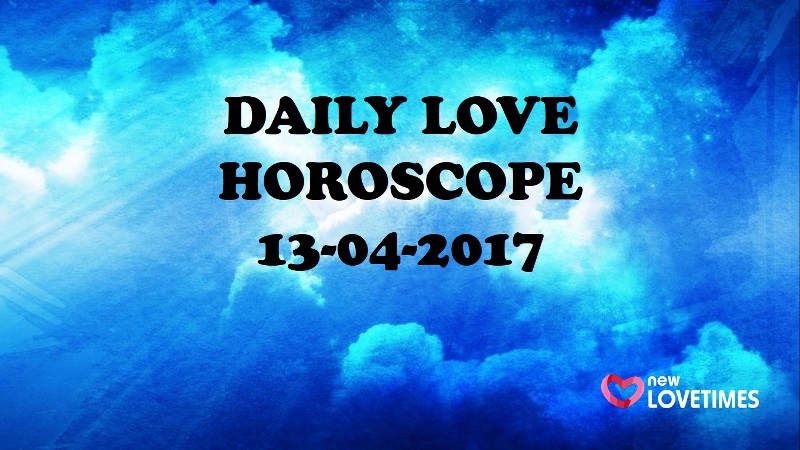 Article Name
Daily Love Horoscope For 13th April, 2017
Author
Description
Here's your daily love horoscope for today. Check it out to see what the stars, the planets & the universe have conspired for you!