The Moon has launched into the uncompromising Aries, which will give us the courage to start anew in our love life, career and when it comes to achieving our health goals.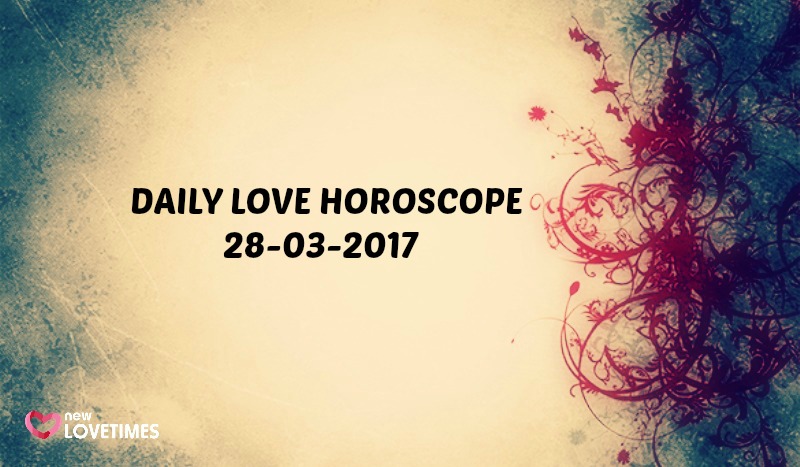 Our focus will be on fantasies on account of a Mars-Neptune sextile. Believe it or not, these illusions will actually help you accomplish your targets.
---
Suggested read: Why you think you are socially challenged, based on your Zodiac sign
---
To know more about your daily love horoscope, scroll down!
Aries horoscope
Love and relationships: If you are single, things are about to get really exciting, when it comes to the matters related to the heart. You might meet that special someone at the subway today!
Health: Digestion problems may arise. You might have to reconsider what should be and what shouldn't be on your diet chart.
Work: You have been wanting a sign from the universe that the work you do is important. You may get that sign today. Look hard.
Money: The dream of being financially independent is finally working for you, and today you might make a big investment to prove that you are also very responsible with your money.
Favorable color: Fuchsia
Taurus horoscope
Love and relationships: You and your S.O. are working on a part of your relationship that has soured. Both of you are feeling really vulnerable, and this may not be the right time to take digs at each other.
Health: You will be in an excellent mood today. Your charm, too, will be at an all-time high. Make great use of that!
Work: With your heart open and head in the game, brace yourself for some real magic at work, today.
Money: Venus is all prepared to take over your financial zone, which means you can start investing in your new financial ideas without worrying even a bit.
Favorable color: Ochre
Gemini horoscope
Love and relationships: Today, no one can escape your charisma. Use the magnetism to get some action.
Health: Stop erecting walls around your heart. Or else, expect anxiety attacks to trouble you.
Work: You want to get recognized at work, and to that end, have been working like crazy. Remember, satisfaction always comes from within.
Money: You might get hold of some freelance assignments today, which will help you earn some extra dough.
Favorable color: Indigo
Cancer horoscope
Love and relationships: Try and put a break on your inner journey, as that might have been annoying your S.O. a little!
Health: Take it easy today. Stretching yourself too much might cause some minor problems to mature into major health issues.
Work: Some things at work are troubling you, and you think it is best to avoid them. Well, it is not. Sooner than later you will have to face your fears, and it is better you do it today.
Money: Today, you may have to take a few people out for a meal. If you think that you cannot afford it, don't break your back. Just let them in on your situation.
Favorable color: Azure
Leo horoscope
Love and relationships: You are likely to be thirsty for love because you see it as a means to freedom and adventure.
Health: Kidney ailments might trouble you today. The younger folks should beware of skin breakouts.
Work: Stop being judgmental of everyone at work.
Money: You are usually very self-driven, but that, somehow, will take a back seat, today, causing some money to slip through your fingers.
Favorable color: Yellow
---
Suggested read: Here's how each Zodiac sign can effectively cope with anxiety
---
Virgo horoscope
Love and relationships: Your religious beliefs are going to go through some drastic transformations, which will involve lengthy discussions with your partner.
Health: To achieve your fitness goals, you need to make some changes in your eating pattern. This is a high energy period of your life. Make the best of it by maintaining an optimistic attitude.
Work: You have renewed your devotion to your work, and it is going to reap benefits, today.
Money: Your house of career is energized right now, which means whatever you touch, at work, will turn into gold!
Favorable color: Burgundy
Libra horoscope
Love and relationship: Don't reveal too much information and yearn for privacy later. It is for the best to keep your love affair under wraps, at the moment.
Health: Try to do some light exercise, today. You seem to be feeling very fit and heathy. Try to maintain the same by eating healthy, too.
Work: You may be the object of envy for many at work, and that is not a very good place to be, at the moment. Try to talk to your colleagues and bond over things that are common between you-all.
Money: Expenditure has been galore. If it is your S.O. who is spending unwisely, you need to talk to them about it, before you run out of emotional endurance
Favorable color: Azure
Scorpio horoscope
Love and relationships: You will realize that there is a lot that you can offer to that special person. This revelation is vital and you must make sure you reap the most of it!
Health: Stress is getting the better of you. Is it because you have been eating all wrong? Your diet needs some refinement.
Work: There is a little confusion at work, but everything will pass. So, try to stay calm and not get over-whelmed.
Money: Saving will be your priority, and you will start making investment plans for the long-term.
Favorable color: Honey
Sagittarius horoscope
Love and relationships: According to the daily love horoscope, wrestle with the truths about love no matter how uncomfortable they make you.
Health: The challenges on the work-front might result in stress and anxiety. Try to keep your blood pressure normal by doing a couple of breathing exercises.
Work: Today, go beyond your personal best. It is time to move out of the comfort zone.
Money: You may have to start saving up a little more as some rainy days are likely in the near future.
Favorable color: Mauve
Capricorn horoscope
Love and relationships: Today, you should communicate your feelings, openly. There will awkward moments, but by being totally honest you can get through those.
Health: Your knees and elbows need some care. Keep them clean, scrubbed and moisturized.
Work: The energy at work is at an all-time low. You will want to laze around, and might even miss out a few deadlines.
Money: You want to be financially independent, yes., but there is no harm in taking some help, once in a while.  
Favorable color: Olive green
Aquarius horoscope
Love and relationships: All the singles out there, today is your day. You will be a hottie-magnet, today, and will exude an air of enigma.
Health: If you go to the gym, today try to take things easy, as there are chances of a ligament tear.
Work: If there are conflicts at work, today, deal with them in a calm manner.
Money: You need to trim down your expenses, ASAP. Saving should be your main concern.
Favorable color: Turquoise
---
Suggested read: The one habit you have that may ruin your life, based on your Zodiac sign
---
Pisces horoscope                                        
Love and relationships: Today, your partner might confront you about your possessiveness. Even if they don't, reflecting on the matter will do you some good.
Health: Today, depend on fresh fruit juices to replenish your system whenever you feel drained out.
Work: It is time to pull up your socks and get going with the project that is long due!  
Money: Be careful of your money, today, or else it might slip through your fingers, without you noticing.
Favorable color: Lemon green
That's a wrap on the daily love horoscope. To receive these personally in your mailbox every day, sign up for our newsletter.
See you again tomorrow!
Summary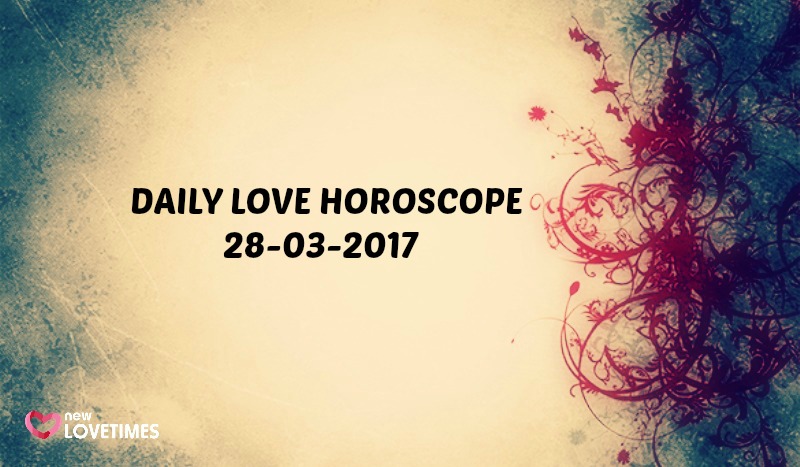 Article Name
Daily Love Horoscope For 28th March, 2017
Author
Description
Here's your daily love horoscope for today. Check it out to see what the stars, the planets & the universe have conspired for you!