You want attention from your partner, and today you will live that dream. You will also build a connection like never before, with them. You will tell each other your secrets and much more.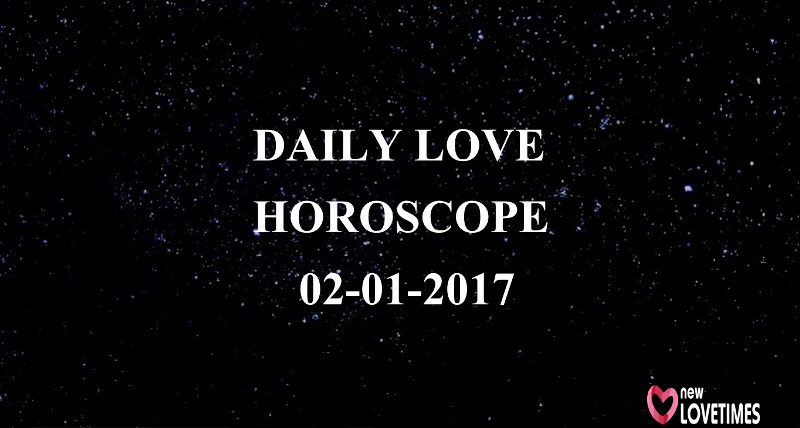 Today, you will be assessing all possible ways to increase your income. Also, you might be in trouble at work, because your mind will tend to be everywhere but the present.
---
Suggested read: Here's the New Year present you want, based on your Zodiac
---
To know everything in detail, read the daily love horoscope here:
Aries horoscope
Love and relationships: It is a great time for new relationships. If you tend to your love life, like it is a seed that needs nurturing, expect it to blossom like never before.
Health: Take time to relax today, as your health might, otherwise, deteriorate in the second half of the day.
Work: Magical moments are likely, today at work. Enjoy every bit of it while it lasts.
Money: You might end up spending a huge chunk of your money on something you don't even want. Be careful.
Favorable color: Olive
Taurus horoscope
Love and relationships: If you and your lover are already inseparable, you will yearn for some more time together today, away from the noise and chaos of everyday life. This could, therefore, be an ideal opportunity to plan a couple's retreat or schedule an appointment at your local spa for some couple-y pampering!
Health: You will be unusually cool and grounded today, as the work and deadlines have calmed down a little and there is a festive vibe in the air.
Work: Today, there is a chance that you miss out on a great opportunity. Try to stay alert.
Money: Be prepared for unforeseen expenditures, as there will be plenty.
Favorable color: Lavender
Gemini horoscope
Love and relationships: Today is going to be a jam-packed day, and yet, you will sneak in some romance into the mundane.
Health: You have been dwelling about the past A LOT, of late. Try and focus on the present and the positives, or else, anxiety levels may shoot up.
Work: Though a challenge will turn up, at work today, you will stay calm, and so, will go through the ordeal with grace.  
Money: When it comes to your expenditures, you will need to plan some cutbacks. Stay focused and work more diligently in order to achieve your financial goals
Favorable color: Ochre
Cancer horoscope
Love and relationships: Today, the fact that you share such a lovely bond with the person you are dating or married to, will leave you with a feeling of pure ecstasy!
Health: Your head area is susceptible to illnesses today. Mind your head, Cancer!
Work: Your sharp professional skills are not going unnoticed. Working your way up the ladder will be really easy.
Money: You will be confident and determined to face all financial obstacles that you have been fearing for the last couple of days. Expect some good news at the end of the day.
Favorable color: Cerulean
Leo horoscope
Love and relationships: Privacy is key to you right now, Leoc. Your charm is likely to be less provocative and more irresistible, while relationships might have a tinge of secrecy, enigma, though with it will follow, confusion, exclusion, and disappointment.
Health: The older folks need to be careful about their sinews and tendons today.
Work: Conversations, at work, will be stimulating and might also result in the creation of something the world hasn't seen yet!
Money: You need to keep close reins on your money. Also, before you plan to start a business with someone, checkout their credentials, cautiously.
Favorable color: White
---
Suggested read: Will you marry him? The 'better and worse' of marrying him, based on his Zodiac
---
Virgo horoscope
Love and relationships: For the single folks, there is some remarkable news. You will be at your best socially throughout the day. Since you will be out and about, the daily love horoscope predicts that there will be a high chance for you to bump into your potential partner.
Health: Stress will rob you of sleep today. Share your troubles with your close ones.
Work: Today, you will love your work, and that will be more important to you than how much is getting deposited into your account.
Money: While savings are important, it is also essential to let your hair down, once in a while. Today is one such day!
Favorable color: Burgundy
Libra horoscope
Love and relationship:  I hate saying this but things are about to get a little messy for the in a relationship, today. Beware!
Health: Today, you will be very positive, which will help you go beyond sickness and ill-health.
Work: You want to get recognized at work, and to that end, have been working like crazy. Remember, satisfaction always comes from within.
Money: The money gods are working hard to tie up the loose ends. And so, expect financial clarity today.
Favorable color: Aqua
Scorpio horoscope
Love and relationships: Today, you should be ready to meet the truth head-on, even if it is messy.
Health: You are a workaholic, but that is having an adverse effect on your health and well-being. It is time to take a break, Scorpio!
Work: At work, you will be introduced to someone, who will be very helpful to you, in terms of your career.
Money: Money is tight today and you may want to rearrange your finances. Do some pragmatic financial planning and cut on your expenses to stack on some savings. You will be thankful for the wise decision later.
Favorable color: Red
Sagittarius horoscope
Love and relationships: Today, you are going to realize the hypnotic power that your lover has over you, and it could either be a very uncomfortable feeling or a very intoxicating one.
Health: Pursue a low-key pastime, today, to keep worries at bay.
Work: You may have to travel away from home, for some work-related activity. This might cause a rift between you and your partner, especially, if you guys had a previous plan.
Money: Time to start saving up for something you have your eyes on.
Favorable color: Saffron
Capricorn horoscope
Love and relationships: There is no pressure on you to yield to each and every one who confesses that they like you. So don't get attracted to people only because they are attracted to you!
Health: It is going to get really hectic at work today. Remember to take a few breaks every two hours to stretch yourself and relax your mind.
Work: You are tensed at the moment, but you can use that state of mind to produce something magnificent at work today. Stress can trigger the genius in you!
Money: Are you feeling financially stretched? Is your partner taking advantage of you, knowingly or unknowingly? Whatever be it, you need to talk to them.
Favorable color: Lemon green
Aquarius horoscope
Love and relationships: Accepting a last minute date proposal will add spontaneity and spark to your relationship.
Health: You could benefit from some mind exercises today, as you feel clogged up and exhausted, mentally.
Work: It is time to concentrate on those endeavors that brought you into this sector, in the first place. You are getting carried away, lately.
Money: Take help from an expert to plan out your financial situation.
Favorable color: Rosy
---
Suggested read: Here's what you do when you fall out of love, based on your Zodiac
---
Pisces horoscope                                        
Love and relationships: The building block for any relationship, especially a romantic one, is to love thyself and to be with someone who loves you for who you are. Keep that in mind, today.
Health: Today, you will focus on building your stamina, which has been troubling you lately. Go for a walk or a jog maybe, but don't limit it to today. Be consistent.
Work: Today is the day to scan the professional horizon and look for new peaks to climb.
Money: Both your productivity and your spirits are really high today. You have got so much stamina that if there were a marathon, you wouldn't only participate, but even win it!
Favorable color: Blonde
That is all we have on your daily love horoscope for today. See you again tomorrow with all that the stars have in store for you. See ya!
Summary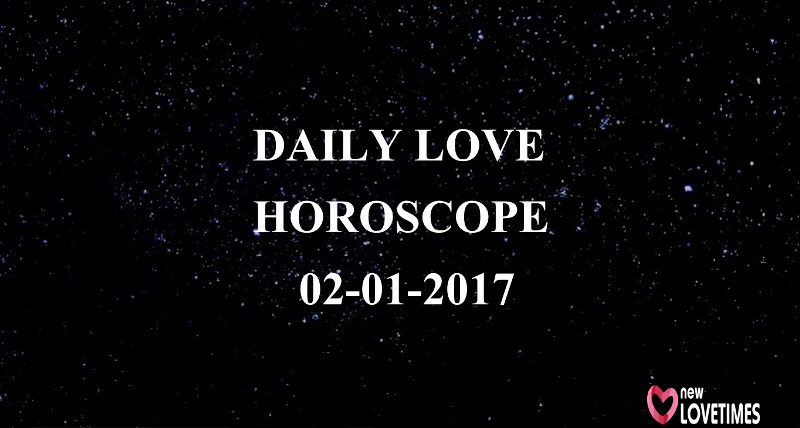 Article Name
Daily Love Horoscope For 2nd January, 2017
Author
Description
Here's your daily love horoscope for today. Check it out to see what the stars, the planets & the universe have conspired for you!