Today is the day of unpredictable events. The stars have folded and wish to celebrate the wondrous unpredictability of life with the possibility of both the good and bad- even as it may take you a while to figure what 'good' could possibly come of the bad things happening around. Of course, the planetary transits haven't left the course completely unattended and have thrown in clues to help us decipher what the day might shape up like.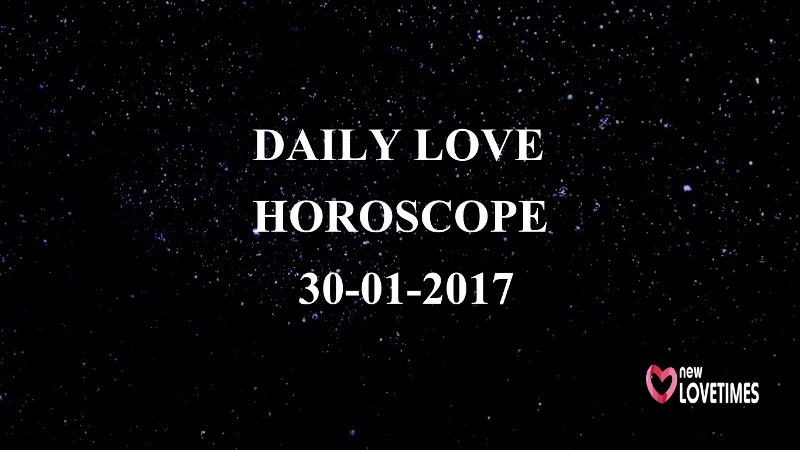 If you wish to know, here's your daily love horoscope for today:
---
Suggested read: Are you smart with money? We have the answers, based on your Zodiac
---
Aries horoscope
Love and relationships: The winds of love will sweep you off your feet. Just make sure you walk into the romance with your eyes wide open because what you see is what you will get.
Health: Common cold is the name of the game. Guard against it and drink lots of warm fluids.
Work: Corporate battles for you are going to be all about tact and keeping your emotions in check.
Money:  Smile and walk across the shopping mall without looking left and right. The sale is not for you girl. Saving money is!
Favorable color: Pink
Taurus horoscope
Love and relationships: Time to show your loved ones that you care. Remember that you are cared for too and someone out there yearns to see you smile.
Health: Watch your step and don't fall down on slippery roads this winter.
Work: You are going to be flooded with work and responsibility. Taurean girl is the responsible girl, so wade into work and results will come flooding in too.
Money: Save your grain for the rainy day is the motto you will do well to bear in mind this week.
Favorable color:Green
Gemini horoscope
Love and relationships:  Read men who don't know your worth. Keep the BS filter on.
Health: Drink lots of water to keep your skin clear and keep you from dehydrating.
Work:Time to work like a machine. It is a new year and a new opportunity to shine at the workplace.
Money: Stay away from your card this week before it gobbles away your next month's dough.
Favorable color: Violet
Cancer horoscope
Love and relationships:Just dive headlong into fun and let life take its course. Time to let your hair down and let the poor admirers drool.
Health:Eat healthy. Those delicious kababs may seem irresistible now, but a bad case of stomach flu can make you regretful.
Work: Beware of the nosy office gossip mongers. Some people are always green with envy, keep them at an arm's length.
Money: Let your instinct guide you on mony matters.
Favorable color: Red
Leo horoscope
Love and relationships: Space is not a final frontier, but it is what your lover may really want right now. So go easy on all the loving to make sure he comes back for another serve.
Health: Get truckloads of the winter sun. Vitamin D will keep you healthy and get the calcium going in your body.
Work: Your hard work may not always bring instant rewards. Be patient, Rome wasn't built in a day.
Money: Try-Swipe-buy.
Favorable color: Black
---
Suggested read: Here's what you do when you fall out of love, based on your Zodiac
---
Virgo horoscope
Love and relationships: Misunderstanding are best discussed out in the open. This week open your heart and clear away all the misgivings towards your loved ones.
Health:  Keep your stress levels low and focus on taking breaks at work.
Work: It will be a hectic week with truckloads of seemingly endless work. We foresee your office spouse coming to the rescue.
Money: You might spot a sale that epitomizes value for money. Keep cash handy and your besties on speed dial.
Favorable color: White
Libra horoscope
Love and relationships: You aren't in the wrong to demand your lover to play up because you think you deserve better. Keep no self-doubts, just love yourself for being the best version of you.
Health: Make sure to work out and keep the blood circulation going in those shoulders and neck. Pressure of keeping pace can give muscle aches to the best of us.
Work: Charm the hell of our your office gang. This week we see you keeping your boss in your pocket and getting your way in every dealing.
Money: Friends are going to throw your new year resolution of saving more to the wind. So spend wisely.
Favorable color:Orange
Scorpio horoscope
Love and relationships:  There is no pleasant way to tell someone that you need to move on. A lot of you are going to do that this week. If you do, don't beat yourself over it. Some things are just not meant to be.
Health: Make sure to carry your uber cool shades when you travel. Headaches can be a pain.
Work: You are going to hit work with increased confidence this week. Make the most of it.
Money: You have no time or inclination to spend.
Favorable color: Cream
Sagittarius horoscope
Love and relationships: You may experience the *feels* of first love for a second time today.
Health: Fad diets don't need to be followed. Be healthy in your skin and avoid starving for a body that you already have.
Work: Office romance may distract you. Remember to  focus on work between all the flirting.
Money: Sometimes spending money on trivial things gives such a joy that soon turns to regret.
Favorable color: Grey
Capricorn horoscope
Love and relationships:It can be a roller-coaster emotional ride for you this week. You may want to control your responses from fluctuating as much.
Health: Take care of your lower back. Don't try to lift weights that your body isn't ready for.
Work: You may find the time to relax at work. Your boss is out of town and there are no files piling up on your desk.
Money:  Money can buy happiness. You may realize that today.
Favorable color: Blue 
Aquarius horoscope
Love and relationships:Don't misunderstand your guy. He may be sweet, but that doesn't mean he won't be assertive and take the gauntlet when the battle is upon him. So stay the course.
Health: Take care of your ankles and be watchful of falls. Quite literally.
Work: A challenging assignment is going to knock you socks off. Remember when all seems lost, it isn't. Keep your chin up and run through the wall.
Money: You won't feel the need to spend.
Favorable color: Brown
---
Suggested read: Will you marry him? The 'better and worse' of marrying him, based on his Zodiac
---
Pisces horoscope   
Love and relationships: Love is like the air you need but make sure he gets a chance to breathe.
Health: Exercise to avoid lower back pains and neck pain. You don't need to carry the load of the world on your shoulders.
Work: Happiness is not free. You work hard for it. This week is all about realizing the importance of working hard and putting your heart and soul into it.
Money: Save for a rainy day.
Favorable color: Yellow
Sign up to our newsletter to receive your daily love horoscope in your inbox. It comes enveloped in loads of love!
Summary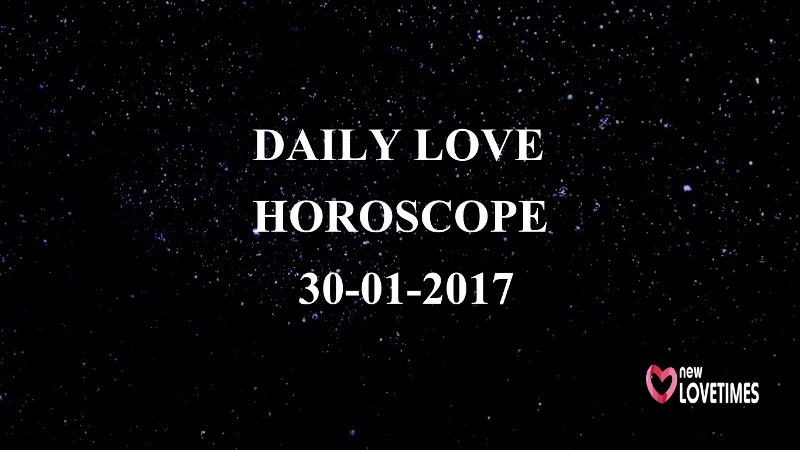 Article Name
Daily Love Horoscope For 30th January, 2017
Author
Description
Here's your daily love horoscope for today. Check it out to see what the stars, the planets & the universe have conspired for you!