It is time to err on the side of caution. Unfinished conversations, delayed initiatives or baffling conflicts can wreak havoc on your routine and it is important to draw on reason and sensitivity to pose solutions. Sensitive matters need to be approached with an investigative spirit infused with kindness and grueling work problems need to be solved with rational communication. Power dynamics in personal and professional realms can stand in the way- but you need to draw on your patience reserves to discuss things calmly. Plans formed in your head are unlikely to work in the current situation and you need to employ tact in your thinking-on-my-feet approach to be able to sail through.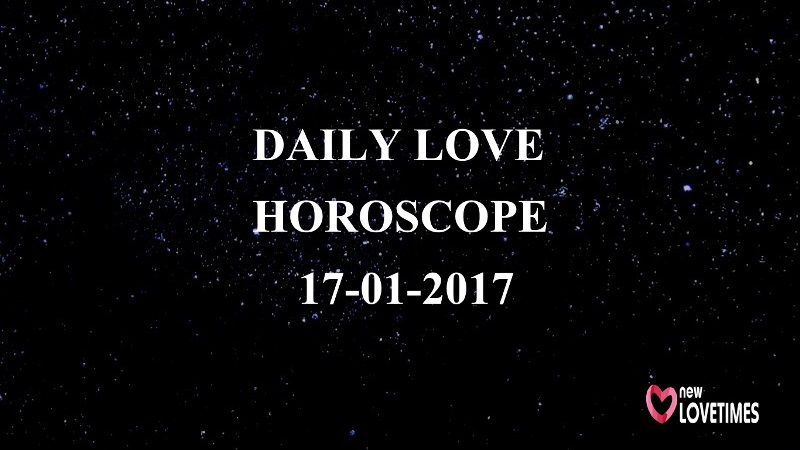 If you wish to know more about your day, read your daily love horoscope here:
---
Suggested read: This is why men find you hard to handle, based on your Zodiac sign
---
Aries horoscope
Love and relationships:  It is an ideal time to connect with your significant other by discussing your core values. A shared appreciation for each other's principles and mutual respect and acknowledgement shall help to bring you closer.
Health:  Sometimes, a shift in routine can help. Try alternative fitness routines or group activities that can help you keep in shape.
Work:  Delayed projects may gain momentum. Try to keep things paced at a normal for drawing maximum benefit.
Money:  A sudden trigger may motivate you to put extra effort into strengthening your finances.
Favorable color: Red
Taurus horoscope
Love and relationships:  Conversations that moved nowhere in the recent past shall now begin to resolve.
Health:  It's a potentially strong time to make some drastic changes in your nutrition chart. You may want to align it with the doctor's recommendations.
Work:  You aren't particularly iffy about work today and may need a push or shove when it comes to taking decisions pertaining to pressing projects.
Money:  Try not to get boxed in and follow the mob. It is better to understand and give form to your own ideas about money making than make the mistakes others are making.
Favorable color: Cobalt blue
Gemini horoscope
Love and relationships:  It is time to give voice to your long subdued feelings. Conversations shall stimulate you to seek what you have been missing in your connection and the companionship may forge an intimacy you'd never experienced until now.
Health:  Today is excellent for getting back into healthy routines and diet or fitness plans.
Work:  You have excellent energy to work on developing your core competencies. However, do not allow menial tasks to gain prominence- as that may eclipse other important and urgent matters.
Money:  Your motivation to make more money on the sides returns in full swing.
Favorable color: Grey
Cancer horoscope
Love and relationships:  A strong awareness of feelings that you have been brushing aside returns and demands attention. You need to find a way to make peace with these persistent emotions in order to gain emotional equilibrium.
Health:  Stalled health matters or loss of motivation to workout needs to be corrected today.
Work:  You are especially motivated to learn new skills and sharpen your existent competence to be able to gain an edge during appraisal.
Money:  This is a good time to replenish and rejuvenate your resources than wear them down.
Favorable color: Sky blue
Leo horoscope
Love and relationships:  After a careful deliberation, you have gained clarity about your love life and are willing to act upon your thought process. However, you may wish to remember that your thoughts are influenced by just the one side of the story- your own.
Health: This can be a great time for scheduling check-ups and looking into health improvement techniques.
Work:  You are fast regaining the drive to charge ahead with your endeavors. But you'd do well to be wary of power play and risky communication in the process.
Money:  You may attract a deceptively lucrative investment plan in your life today. Be careful.
Favorable color: Ochre
---
Suggested read: Will you marry him? The 'better and worse' of marrying him, based on his Zodiac
---
Virgo horoscope
Love and relationships:  Activities through which you can share and have fun are in strong focus and may go a long way in enhancing intimacy.
Health:  You are already beginning to see the results of your dedicated fitness regimen. It is no time to slow down.
Work:  An increased exchange of information and ideas shall stimulate open, supportive discussions regarding work projects.
Money:  Flexibility in money matters is key to surviving the period.
Favorable color: Crimson
Libra horoscope
Love and relationships:  You have been thinking long and hard about your past and how it affects your present. It may be time to take a decision.
Health:  Take a break from looking at the computer screen and recheck your eyes for signs of strain and fatigue.
Work:  You may resume the role of negotiator/mediator in office meetings and may find that people aren't particularly happy with the deals you cut.
Money:  You may do well to reassess your finances in order to ensure you are on solid footing.
Favorable color: Magenta
Scorpio horoscope
Love and relationships:  Keeping peace isn't on the cards, so quit the pacifier position and do not try to ease the tension that has been building on for a while.
Health:  Make sure you eat right and keep yourself charged and full of positivity.
Work:  While your intellectual prowess remains on an all-time high, you may find it difficult to concentrate at work. This may leave you awash in frustration and your pending work may take a toll on your health.
Money:  Steer clear of hasty investment decisions today.
Favorable color: White
Sagittarius horoscope
Love and relationships:  You are experiencing an overwhelming need for security with an equally powerful yet antagonistic need for change of pace. Take time off to decide what you really want.
Health:  Take care of your back, and make sure you take enough breaks during work to avoid contracting any sickness.
Work:  Don't rein in your instinct today, as it leads you unto the right path. You are brimming with positive energy and shall make excellent use of harnessing it to bring alive innovative ideas.
Money:  The plan to invest in an appealing venture can wait.
Favorable color: Indigo
Capricorn horoscope
Love and relationships: Patience comes in slow and difficult today, but do not take it to mean you can fly off the handle. Be extra careful of how you handle matters of the heart, as any wrong step can worsen matters.
Health:  You have been careless regarding your health for a while now. Today might be payback time.
Work:  It is advisable to not trust everything you hear. Being level-headed and calm in the most trying circumstances at work is going to prove beneficial today.
Money:  Getting in touch with an old colleague can present interesting opportunities for amping up income.
Favorable color: Orange
Aquarius horoscope
Love and relationships:  This isn't the time to be impulsive- so do not take a personal decision that impacts more people than your own self, and of a kind you may come to regret heavily later.
Health:  You are likely to feel unsatisfied with your bland diet and may speak to your nutritionist for a blend of healthy and tasty food.
Work: Resist the urge to step in and try resolving other people's conflicts. It is only going to make matters worse.
Money:  It isn't the time for reasonable doubt- it is time for 'making hay while the sun shines.' The investments shall pay off.
Favorable color: Black
---
Suggested read: Here's what you do when you fall out of love, based on your Zodiac
---
Pisces horoscope   
Love and relationships:  This is the time when all your confusion is starting to clear up, so pay heed to what that honest conscience whispers in your ear, and steer clear of people who  crave constant attention.
Health:  Chances of tiredness and hence low blood pressure should be avoided with timely sleep and rest alongside an intake of nutritious food.
Work:  Challenging assignments beckon which may lead to travel and lots of sleepless nights.
Money:  Try not to overspend today.
Favorable color: Gold
Sign up to our newsletter to receive your daily love horoscope in your inbox. It comes enveloped in loads of love!
Summary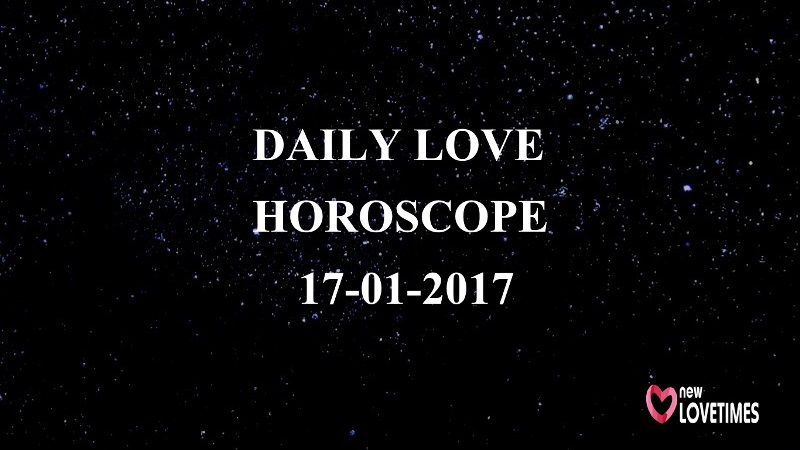 Article Name
Daily Love Horoscope For 17th January, 2017
Author
Description
Here's your daily love horoscope for today. Check it out to see what the stars, the planets & the universe have conspired for you!