Today, conflict reigns supreme. The day's confusing energies pit your intuition and ideals against your material desires and goals. There is an increased likelihood of losing focus or straying from one's path or goals. One is likely to deviate from one's path often and it shall take drawing upon one's maximal tenacity to keep going. Even so, one can expect to stumble upon roadblocks and it shall take immense willpower to challenge the doing of the planets. However, you are unlikely to give up and shall strive to keep yourself busy, determined and on the move ahead.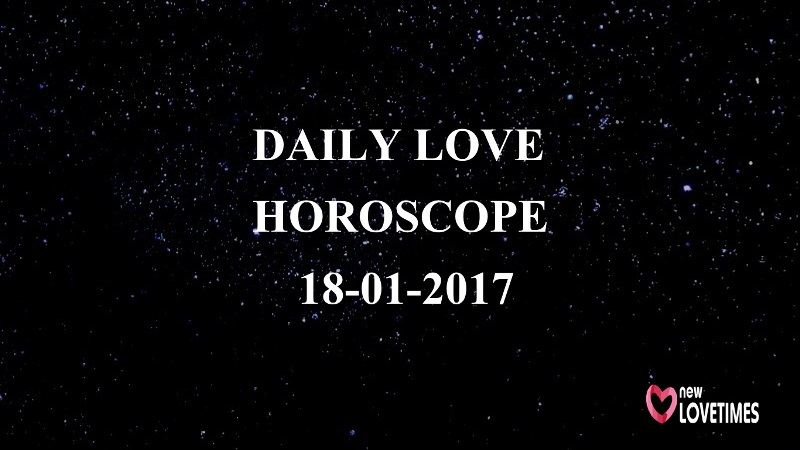 Here's how you can rise to the challenge, based on your daily love horoscope:
---
Suggested read: A CareerBuilder study teamed up with the stars to tell us about what your dream career should be
---
Aries horoscope
Love and relationships:  You are more inclined to speak up about matters that you'd previously kept to yourself. However, be careful that you do not overstep the mark while trying to make yourself heard loud and clear.
Health:  Use spirituality to help you regain your emotional center.
Work:  Decision-making can be especially complicated at the workplace as you have a strong inclination to express yourself but your peers are in no mood to listen.
Money:  This may not be the ideal time to further your financial interests.
Favorable color: Red
Taurus horoscope
Love and relationships:  Recent limitations unblock to give you a more accurate picture of where things are headed. You can now sit and have a one-on-one conversation you'd been aching to have.
Health:  You may want to schedule an eye checkup.
Work:  Expectations might soar to unhealthy or unrealistic heights. Try to keep a realistic approach lest you lose sight of your goals in thinking of things that 'should be.'
Money:  Some self-teaching can come in handy to better your financial standing.
Favorable color: Cobalt blue
Gemini horoscope
Love and relationships:  You seem more inclined to keep your thoughts, dreams and desires to yourself and this may create a rift between you and your partner.
Health:  Even with this relative withdrawal, you seem to be actively tapping into your inner essence to seek 'good' in all things.
Work:  Research and observational activities define much of your work pace at the moment- as you aren't particularly drawn to initiate contact or communicate with colleagues.
Money:  You may want to invest in a friend's promising venture for practical and worthwhile returns.
Favorable color: Grey
Cancer horoscope
Love and relationships:  Today is a strong day for observation and contemplation but be cautious lest your 'thinking through' mode crosses over into the territory of unhealthy speculation, creating unnecessary doubts.
Health:  You may want to stick to home-cooked meals today.
Work:  It is an ideal time to actively pursue your fondest dreams and hopes- as you can come up with novel, inventive ideas to achieve them.
Money:  It is time to draw a rational assessment of investment schemes that can maximize your return.
Favorable color: Sky blue
Leo horoscope
Love and relationships:  It is the time to consider whether your emotional needs are being met in your relationship. Repressing your feelings is only a way to avoid conflict and stall resolution. Sleep over it.
Health: You may want to take out some time to be in the company of nature. It shall give you a much needed reboot.
Work:  You may be vulnerable to some moodiness at the workplace- but steer clear of using your biting sarcasm to get away with slip-ups. It can cost you.
Money:  It is only the time to rest and reflect- so resist acting upon your impulses, when it comes to money matters.
Favorable color: Ochre
---
Suggested read: Here's the New Year present you want, based on your Zodiac
---
Virgo horoscope
Love and relationships:  Your expectations from relationships tend to be particularly skewed at the moment- so avoid expressing 'what you want' and focus on what you are already receiving.
Health:  A challenging planetary conjunction may posit some changes in your health sector. You may experience a struggle with the introduction of these unusual elements in your life.
Work:  Although you enjoy predictability, an important decision at the work front may force you to think things through. However, if you take too much time sitting on the fence, you may feel like you missed out.
Money:  Try branching out in different directions with your investments.
Favorable color: Crimson
Libra horoscope
Love and relationships:  There can be ceaseless doubts resulting from a lack of conviction or clarity about your future. Your best bet is to be straightforward about your apprehensions.
Health:  You need to clear your mind with a relaxing activity or meditation.
Work:  You may be struggling with false hopes today. Try to curb the imaginative in favor of the real and practical.
Money:  You may experience some indecision regarding a financial matter.
Favorable color: Magenta
Scorpio horoscope
Love and relationships:  Avoid jumping to conclusions about your relationship. A moral dilemma may push you toward a decision that you aren't equipped to make. Dodge it.
Health:  You may require to make some adjustments in your diet to maintain your health.
Work:  Remember that nothing is worth compromising your work ethic for.
Money:  You may finally be feeling on top of your financial game.
Favorable color: White
Sagittarius horoscope
Love and relationships:  Your relationships and long-term goals are competing for attention and you may have a hard time trying to strike a balance.
Health:  You may need a suitable avenue for releasing your stress.
Work:  Your work routine could use some edits, revisions and modifications. Try to be realistic with your deadlines.
Money:  Your authority in financial matters shall be recognized today.
Favorable color: Indigo
Capricorn horoscope
Love and relationships: You need to avoid making any big promises as you tend to overshoot bounds, especially when your mind isn't working straight.
Health:  Your mood is on an all-time low and you may benefit from a change of scene.
Work:  It is not a very good day for work productivity but keeping up the appearance of having some work on your desk is likely to take you through.
Money:  You may be tempted to overspend even though a part of you knows the responsibilities you shoulder.
Favorable color: Orange
Aquarius horoscope
Love and relationships:  Your love life is ridden with complications at the moment and you may do well to remember that patience is a virtue. Wait it out instead of leaping forth to arrive at solutions.
Health:  Your cholesterol levels might need a check today. Avoid binging on fried foods.
Work: You must avoid the tendency to slack on the job because all actions have consequences.
Money: Be careful enough to save up for rainy days.
Favorable color: Black
---
Suggested read: This is the top relationship deal breaker for each Zodiac sign
---
Pisces horoscope   
Love and relationships:  Talking things out with a significant other is an idea best put on hold for now. You need to be able to place the source of your restlessness before sitting down for 'the talk.'
Health:  It is advisable to stick to the diet chart recommended by your nutritionist.
Work:  Responsibilities tend to weigh you down today but you may not find it in yourself to be able to focus and accomplish what you started out .
Money:  The planets in your financial sector prompt you to sleep over your decision.
Favorable color: Gold
Sign up to our newsletter to receive your daily love horoscope in your inbox. It comes enveloped in loads of love!
Summary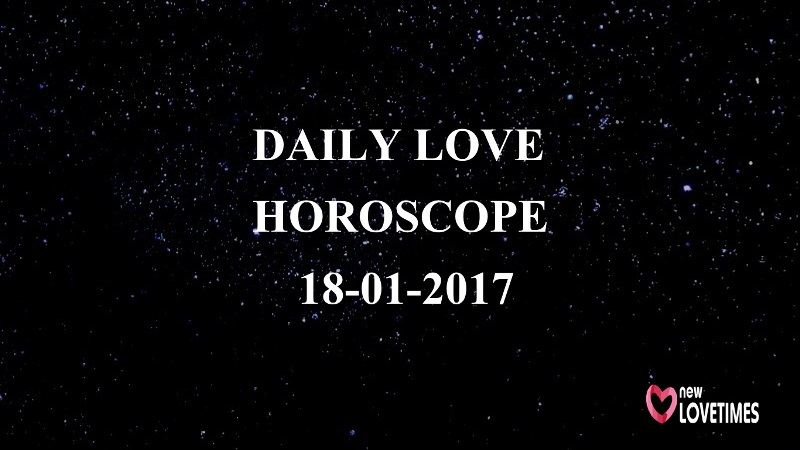 Article Name
Daily Love Horoscope For 18th January, 2017
Author
Description
Here's your daily love horoscope for today. Check it out to see what the stars, the planets & the universe have conspired for you!