Not so recently, we rolled out a definitive list of reasons that might be keeping you from finding your dream job. But when it comes to calling upon the stars, no help is too much help, right? Add to that an exhaustive survey and its insightful findings (thanks to CareerBuilder) and you've hit the jackpot! With about 8700 participants involved in a nationwide survey, working across several verticals, the one-of-its-kind study has helped to establish a definite correlation between your dream career and your zodiac sign. It has also enabled us to find out how much money each zodiac sign is making, whether their actual job choices are congruent with the ones they are best suited for and what their overall levels of job satisfaction are like. The astrological characteristics of each sign are tapped into in order to establish a correlation between the recorded data and career choices and the results, we say, are on-point.
It has been found that Scorpios, Leos, Taureans and Cancers are among the top-earning signs, likely to rake in $100,000 or upward per year in cash while Aquarians and Capricorns finish last with less than $35000 in their pockets! On the other hand, Capricorns, Pisces and Sagittarius report the highest levels of job satisfaction while Gemini and Cancer report the least!
---
Suggested read: What's standing in the way of your dream career, by zodiac
---
If you are wondering how it all adds up to a sync-in with astrology, here's the breakdown:
Aries (March 21 – April 19)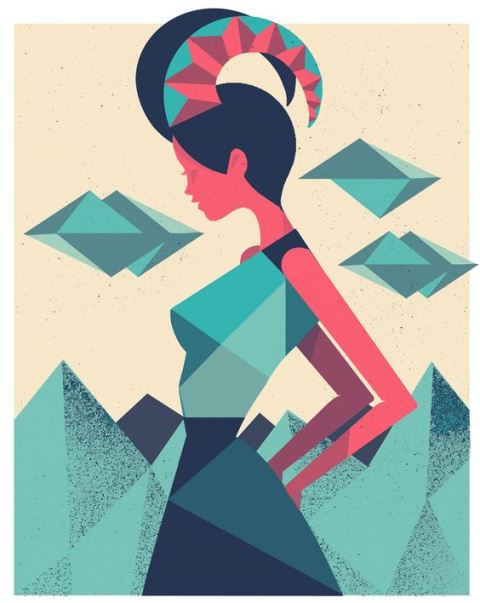 Image source: Pinterest
Outspoken, dauntless and unafraid of taking charge, you are the confident, highly-driven leader who hates inaction and has the lazy-bees up against the wall! What's more, you also know how to end their incessant (not to mention useless) buzzing and make them get the sought-after nectar! As such, you translate into an effective, fearless leader who is ready to turn on-paper plans into executable strategies that yield results. Both the Careerbuilder study and your astrological traits confirm that you are ideally suited for government jobs, real estate, hospitality or education.
Taurus (April 20 – May 20)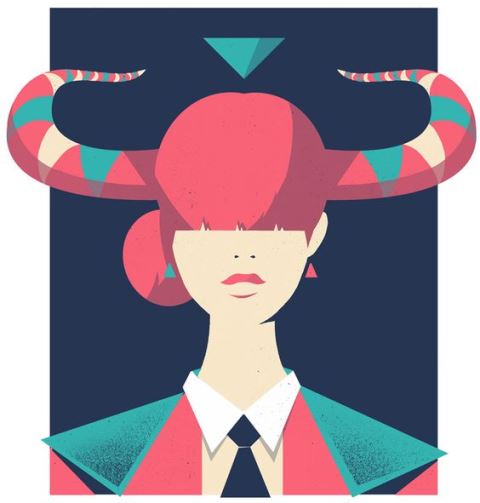 Image source: Pinterest
Reliable, practical and fiercely honest, your knack for detail and the ability to forge individuals into a cohesive group makes you a methodical bot who can take the initiative and translate the process into success. A job that supports an extravagant lifestyle as well as contains a thriving element of satisfaction is your dream job. What fits the bill, as per the study and the survey, are jobs in finance, accounting, nursing, interior design, higher education, PR, law and marketing.
Gemini (May 21 – June 20)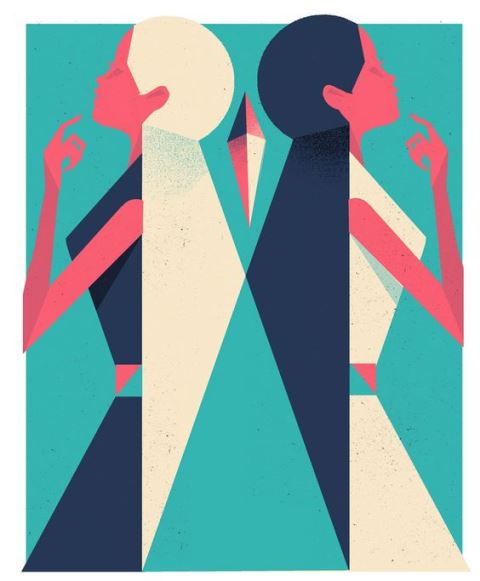 Image source: Pinterest
Your dream career is one that'd satiate your desire for scintillating variety. You cannot go through two days at work, doing the same things in succession. You are motivated to work when the job at hand ups the ante on diversity and keeps your interest. As such any job in art, design, architecture, nursing and personal care, sales and law enforcement should cut it, but you report the least satisfaction in your job, owing to your out-of-tune career choices and a high propensity for boredom.
Cancer (June 21 – July 22)
Image source: Pinterest
Your kindhearted nature and generous spirit makes you a gifted caretaker and as such jobs in nursing, hospitality, psychology or teaching would be right up your alley. However, most survey respondents reported working in government, legal services, advertising, higher education, machine operation, transportation and military. I guess these career choices allow for so many work hours (not to forget, so much more cash) that congruency with the professions astrology deems you best suited for goes right out the window, by which you burn the midnight oil! We know you work hard for that MONEY, Cancer!
Leo (July 23 – Aug. 22)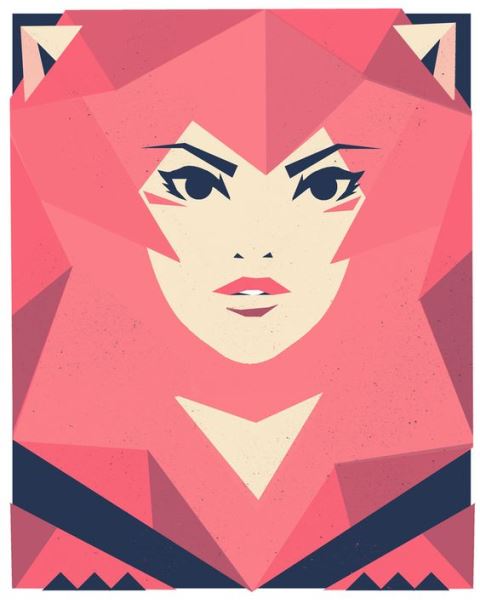 Image source: Pinterest
With a natural affinity for power and leadership, you are focused on climbing up the echelons as fast as you can. This does not mean you compromise on your principles on the way, but if you can find a reliable shortcut, you have no qualms using it. As such, government, legal services, art, design, architecture, engineering, entertainment, real estate and education are all realms suited for work and these are precisely the top domains reported by Leos in the survey.
---
Suggested read: The best holiday gifts by Zodiac
---
Virgo (Aug. 23 – Sept. 22)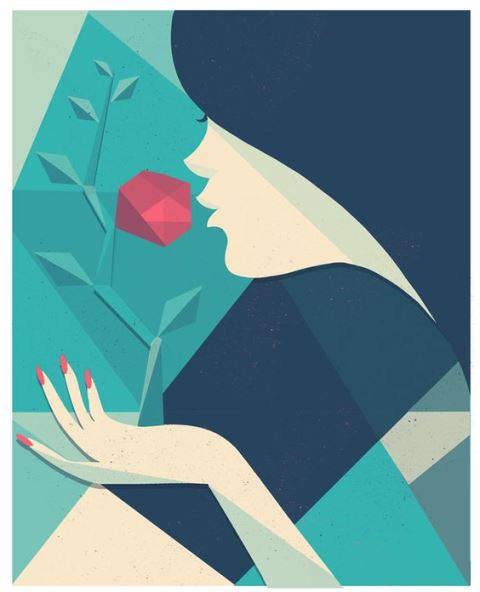 Image source: Pinterest
Extremely meticulous, hard-working and practical, you have an insatiable thirst for knowledge and wish to learn as much as you can whilst bolstering your credentials. Careers that entail an eye for detail, accuracy and heavy research are perfect for you- and the survey reports sale, editing, programming, cooking and social work as the top-rated fields.
Libra (Sept. 23 – Oct. 22)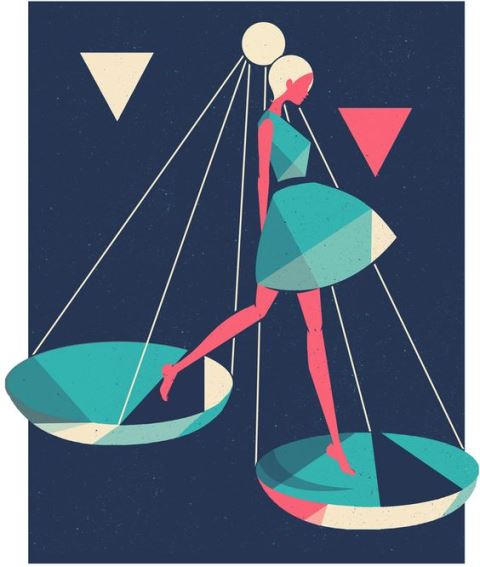 Image source: Pinterest
Diplomatic and sociable, you are the person who needs a network in order to deliver. You are a people's person and you work well in collaboration or partnerships. Obsessed with justice and fairness, you are well attuned to slicing a bit here and chopping off a tad more there in order to reach a result that affirms your own brand of justice. As such, government jobs, social work and law enforcement seem just the choices for you.
Scorpio (Oct. 23 – Nov. 21)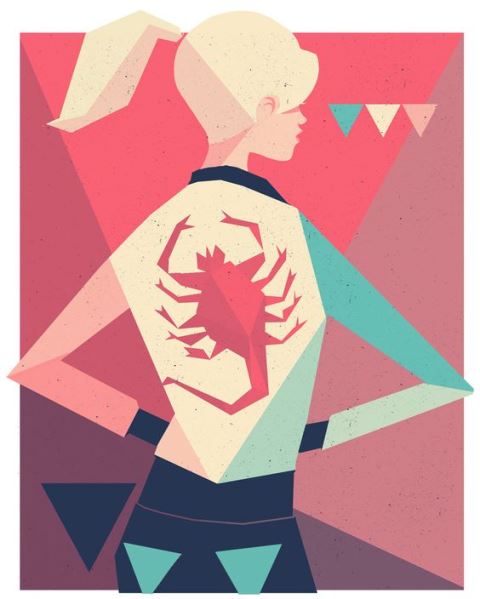 Image source: Pinterest
Assiduously analytical, impeccably intuitive and extremely resourceful, you are best suited for complex, challenging pursuits that require you to translate your cryptic characteristics into action- so you could unearth some plausible solutions. Scientific, investigative or political jobs, thus, make the best choices for you but the survey reports you take largely to legal services, engineering, education and construction. Either way, you aren't complaining too much!
Sagittarius (Nov. 22 – Dec. 21)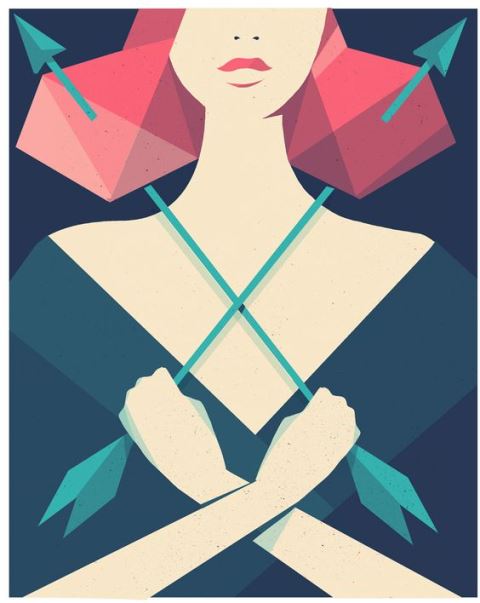 Image source: Pinterest
Extremely fond of traveling, you shall excel in any position that allows for ongoing education and gives you the autonomy to speak your mind. You are fixated on your ethics and shall excel in editing, writing, PR, marketing, entertainment and military.
Capricorn (Dec. 22 – Jan. 19)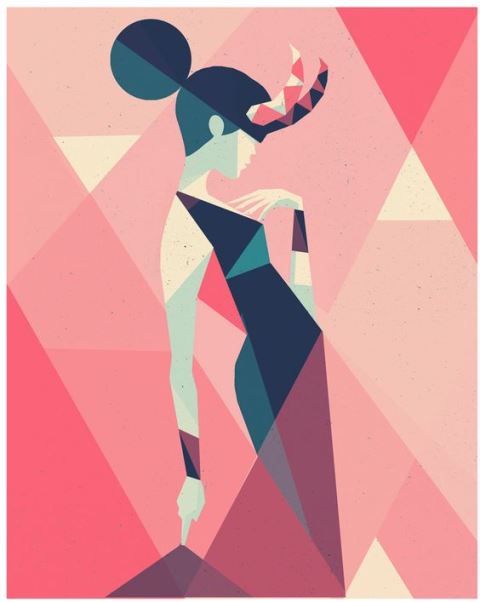 Image source: Pinterest
Persevering, responsible and practical, you are the one who never loses your head and arrives at plausible solutions vis-à-vis common sense. However, you are also slow and take your time with assessing situations which is why art, architecture, design, nursing, farming and cooking make excellent choices for you. You seem to be making these choices for real, but that's precisely why the dough isn't quite enough!
Aquarius (Jan. 20 – Feb. 18)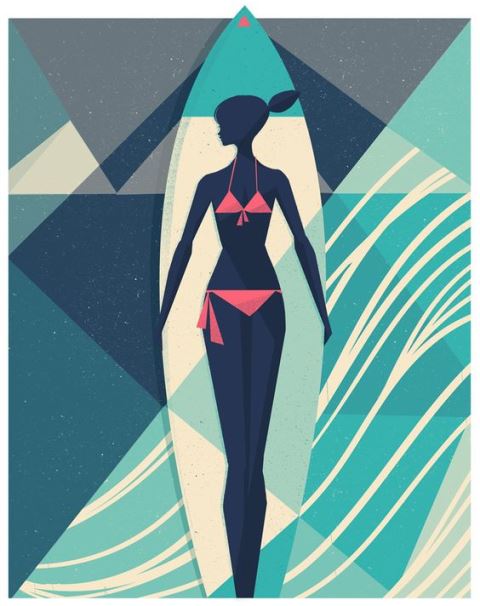 Image source: Pinterest
An unconventional thinker, you are always one step ahead of your time and like to dabble in jobs that tease your inventive side. You also have a deep connection with mankind and wish to give back to humanity, as a whole. While astrology shortlists careers in astronomy, photography, aviation and computer technology for you, you seem to be drawn to sales, military, engineering, mechanics, food preparation, facilities management and transportation. This mismatch could be an outcome of your ruling planet of change that causes you to shift career choices.
---
Suggested read: 16 Zodiac signs that would make the perfect partners
---
Pisces (Feb. 19 – March 20)-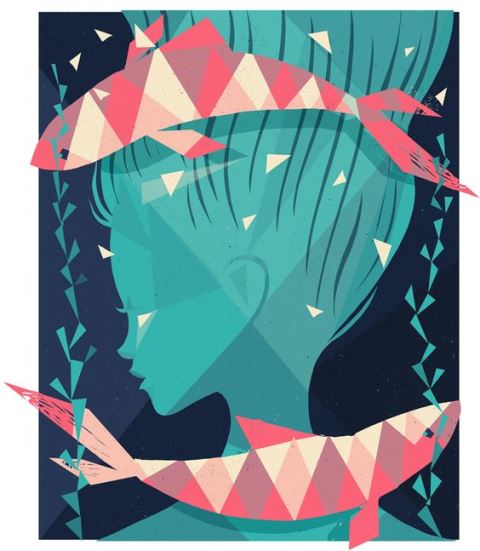 Image source: Pinterest
As a natural martyr, you can be empathetic to a fault and choose others over yourself. This makes you suitable for careers in healthcare, social work and philanthropy- akin to the work you reported in the survey.
Do you agree? Tell us in the comments below.
Featured image source: Youtube
Summary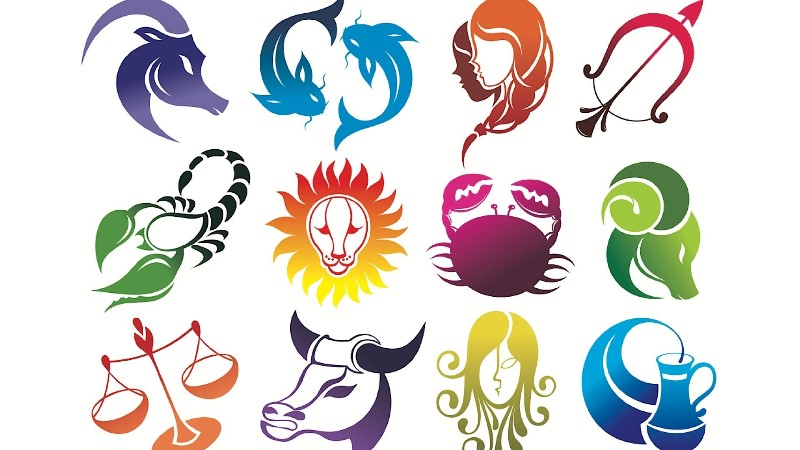 Article Name
What Is Your Dream Career By Zodiac, According To A CareerBuilder Study
Author
Description
Your dream career and the cash you shall rake in- is all spelt out by the stars! Know if you're doing it right, right here!