Today will be a busy day considering the movement of the planets. Your romantic world is about to turn downside-up, and it is going to be awesome!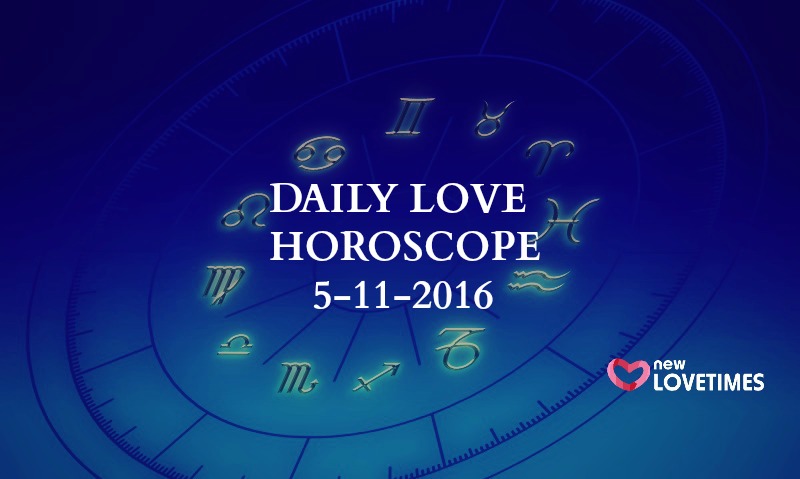 When it comes to your heart, we know things before you, honey, and we are sharing the same with you! Here's the daily love horoscope for all sun signs, so that you can make the most of it!
---
Suggested read: What each Zodiac does when they're dying to kiss you
---
Aries horoscope
Love and relationships: Today, the fact that you share such a lovely bond with the person you are dating or married to, will leave you with a feeling of pure ecstasy!
Health: Your stress levels are at an all-time high. Try to take the day of and engage in activities that soothe your senses.
Work: Though people at your workplace are hearing you talk; no one seems to understand what you are saying. It might cause some frustration today.
Money: Your assets and your investments need some serious contemplation, today.
Favorable color: Cyan
Taurus horoscope
Love and relationships: Today, your partner is going to turn on their passionate side leaving you gasping for breath or longing for more!
Health: Today will be a fresh start for you, exercise-wise. It is time to incorporate something new into your workout regime to accelerate the progress.
Work: Business associates will be of great help today. Now all you need is the confidence to achieve the career goal you have for yourself.
Money: Money will flow in from sources you are not aware of, today. Though it may seem like a good thing, it is important you track the source.
Favorable color: Red
Gemini horoscope
Love and relationships: Even if it is just a crush or a romantic fling, the possibilities of a sexual interaction is too intense to avoid.
Health: People who are prone to migraines should avoid the winter sun, today. Also, keep chocolates and green tea out of your diet.
Work:  At work today, try not to get into volatile arguments but rather look for a solution through calm conversations, says the daily love horoscope.
Money: You will need some financial support from your S.O. today and they might not be eager about it. Instead of getting mad at them, try to have a conversation about it.
Favorable color: Grey
Cancer horoscope
Love and relationships: Even if there is something that unnerves you and your lover, things will end up being more than okay!
Health: Try to do some light exercise, today. You seem to be feeling very fit and heathy. Try to maintain the same by eating healthy, too.
Work: Today, before you start work, prioritize your agenda, or else, you may not be able to finish the deadlines.
Money: Expenditure has been galore. If it is your S.O. who is spending unwisely, you need to talk to them about it, before you run out of emotional endurance.
Favorable color: Orange
Leo horoscope
Love and relationships: Sex will be more than a pleasure, keeping in mind what you have been experiencing for quite some time now!
Health: Your head area is susceptible to illnesses today. Mind your head, Leo!
Work: Today try to take out some time, and relax yourself, no matter how busy you are.
Money: Be prepared for unforeseen expenditures, as there will be some heavy ones, today.
Favorable color: Violet
---
Suggested read: The perfect girlfriend for you, as per Zodiac sign
---
Virgo horoscope
Love and relationships: You and your partner might decide to invest in some real estate together or spruce up the décor and interior of your home.
Health: You have to take a deliberate decision to unwind today. Plan a trip or get an appointment at your local spa.
Work: You may be the object of envy for many at work, and that is not a very good place to be, at the moment. Try to talk to your colleagues and bond over things that are common between you-all.
Money: You will be confident and determined to face all financial obstacles that you have been fearing for the last couple of days. Expect some good news at the end of the day.
Favorable color: Magenta
Libra horoscope
Love and relationship: An unforgettable romance will occur behind the scenes, which will be impossible to resist. Yum, is all we can say!
Health: Today, you might get constipated really bad. Keep yourself as hydrated as possible.
Work: Expect a rather frustrating day at work, today. Unwind post-work by watching a funny movie or hitting the bar with friends! C'mon, it is Saturday!
Money: A bit of financial tension is likely. But depend on your instincts to tell you how to spend the rest of the money, more judiciously.  
Favorable color: Black
Scorpio horoscope
Love and relationships: Today, you will look and feel more ravishing than ever and that will easily attract romances your way!
Health: Stomach aches might trouble you today. It could be a case of food poisoning, and so, do not take it lightly.
Work: Stop meddling into other people's businesses at work. Focus on your own performance, and think about how to improve it.
Money: You might end up spending a huge chunk of your money on something you don't even want. Be careful.
Favorable color: Green
Sagittarius horoscope
Love and relationships: Don't reveal too much information and yearn for privacy later. It is for the best to keep your love affair under wraps, at the moment.
Health: Pains in the joints are likely. A hot water bath, post-work, can relieve the ache.
Work: Don't make a mountain of a mole, at work, today. Stay calm and keep your opinion to yourself, because it can only do harm.
Money: You feel very self-driven, financially, today, and might want to invest money in shares.
Favorable color: Turquoise
Capricorn horoscope
Love and relationships: Luckily for you, it will be simpler to knock some sense into your lover about anything, today, since agreements will be reached relatively easily.
Health: Your mind will help you overcome your physical constraints, today. Even the most chronic of ailments can be cured by the strength of will and determination. So, do not underestimate your spirit.
Work: Use tact throughout the day to solve difficult problems that will flood your desk at work, today.
Money: You are progressing, financially, and yet you don't feel very confident. What is it that is bothering you? Introspection time!
Favorable color: Brown
Aquarius horoscope
Love and relationships: Today, you are going to realize the hypnotic power that your lover has over you, and it could either be a very uncomfortable feeling or a very intoxicating one.
Health: You have been piling on some pounds, and now it has started affecting your respiratory system. Time to get yourself a nutritionist.
Work: Try to embrace the new things that are happening at work, instead of going against the flow.
Money: Making a lot, are you? How about upping the saving game too? Begin today!
Favorable color: White
---
Suggested read: Here's what relationship struggles you are likely to face, based on your Zodiac sign
---
Pisces horoscope                                        
Love and relationships: Friendship will be a priority, today, and you are going to have a natural companionship with anybody you choose to share your heart with.
Health: Common cold and cough may trouble you today. Try to keep yourself warm since the season is changing.
Work: Try to streamline tasks at hand, to work more efficiently and effectively today.
Money: You might run short on funds today. But it is advised you avoid taking a loan since that will have very bad future repercussions.
Favorable color: Corn silk
That is all we have on your daily love horoscope for today. See you again tomorrow with all that the stars have in store for you. See ya!
Summary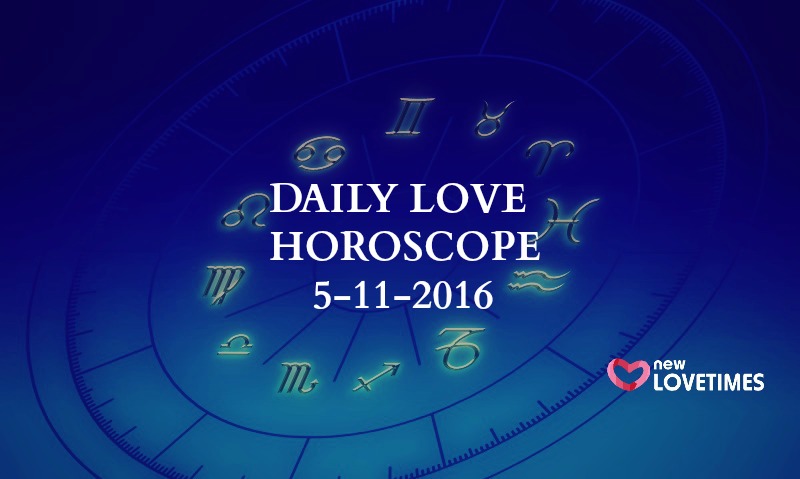 Article Name
Daily Love Horoscope For 5th November, 2016
Author
Description
Here's your daily love horoscope for today. Check it out to see what the stars, the planets & the universe have conspired for you!