Gemini
21st May – 20th June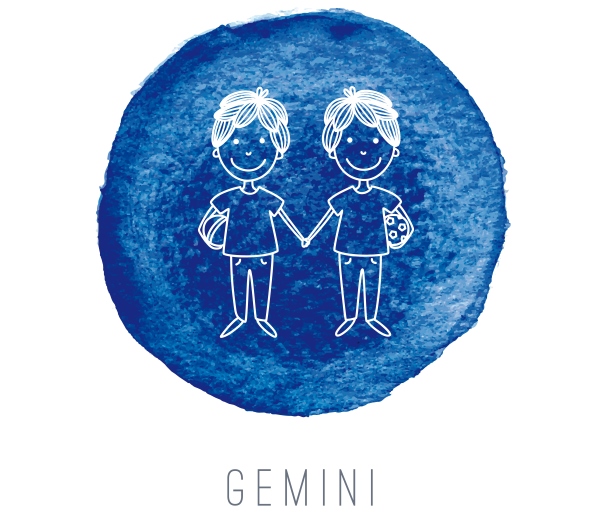 Image source: Shutterstock
What does the Gemini love life 2015 look like ?
Now what do we have here? The ever mysterious Gemini is represented by a glyph of twins, which indicate your mystifying personality. You love something in the start, but as the end nears, you doubt your choice. Today you might feel good and absolutely sure about dyeing your hair red because you are that fun-loving spontaneous person, but just a few days later, you might find yourself to be depressed at the most littlest thing. You can take up different roles as and when required, and also change personas the very next moment. You are at times deemed inconsistent because of your changing opinions. You believe that every moment is different and must be tackled in a different way. But this very thing also poses a great dilemma, and you are at times confused about which one of you is your true self. Although, with a little bit of introspection, you find the one you are looking for!
Gemini in Love
A bit nice, and then not, and the cycle repeats!
As a Gemini, you have two faces – one the "Mr. or Ms Nice," and the other, "more like ice." And it is true for all facets of life, and is the same even in love. When you are good towards your partner, you can make them feel as if the world literally revolves around them. You shower them with your attention and affection, and take the whole relationship to a next level. And then there is the little mistake of someone forgetting something, and you turn into a hostile fire for your partner. You are at one point so sure of the person you love that you are down there, walking on the aisle to the wedding tune, while the entire time thinking if you are really up to it.
Talking comes naturally to you, and once you start you do impress your company. You have a very polished instinct and have a certain intellect that makes you quite attractive. You are versatile and inquisitive, and it makes your partner happy to see that you are eager to know about them. Although if your restlessness kicks in, you wouldn't bother to learn anything new about the person you are dating, and move on.
Expectation in love
Baby! Don't bore me please!
Ruled by the planet Mercury, you are quick-witted and intelligent, and can hold a conversation. And you look for the same interesting characteristics in your partner. Basically, you don't like being bored. Your partner has to be someone who can bring to your life the much needed adventure and thrill, while also maintaining a secure and stable relationship. Someone who likes to set a routine, but change it to your preference will be a great partner for you. Also, your partner has to be a great listener, because in a relationship, both the people involved cannot do all the talking, and it is established that you love it!
You change your mind a lot, and revert to logic often. A person who can steer you towards the right choice by presenting all the favorable facts is someone you should be with. It will not only help you solve your dilemma, but also prove that your partner wants to work on your relationship, and so you can depend on them. You like to treat your partner as your equal and expect the same from them. Your mood swings are known to all, and your partner must be able to stand by your side patiently through all your tantrums and aloofness. Simply put, a person who can be your blanket in the cold, and an ice-cream in the summer, is your perfect match.
Your glyph is the "twins." You are indecisive, unpredictable and restless. You need someone who can handle all of your different personas, and still be your anchor. But you also need to give this person some time to adjust to you. Sometimes, you also need to be reminded that there is someone else other than you in the room. Although you care a lot for your loved ones, sometimes you need to step aside and give them a chance to care for you. And, what harm can come from a little free pampering?
Featured image source: Shutterstock
Summary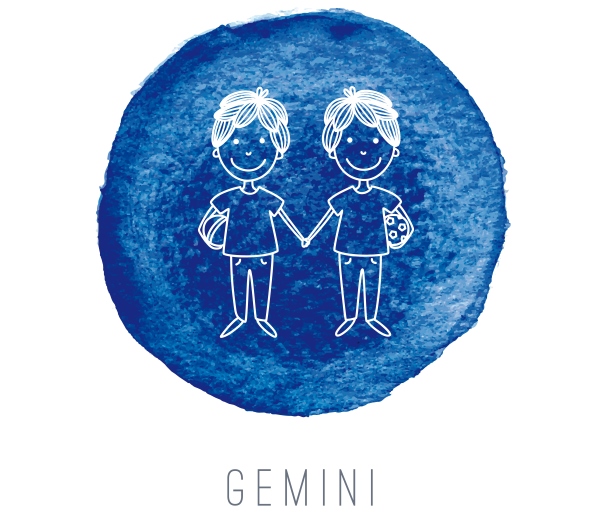 Article Name
Gemini love life 2015: What does your Zodiac sign say about your love life?
Author
Description
Gemini is ruled by the planet Mercury, with its glyph being the Twins. A Gemini can blow either hot or cold, depending on their mood.