For most guys, popping that life-altering question, "Will you marry me?" is no walk in the park. Even if you have been dating the love of your life for a few years now, it is normal to be nervous. The trick is to pay attention to the way in which you bring it up, as the question should not be asked way too casually or brought up before a million people (that could scare away your bride-to-be) – the former does not show the seriousness of the intent and the latter puts her under immense pressure. So before you get down on one knee for the all-important marriage proposal, read through a few dos and don'ts listed below, that might give you some food for thought.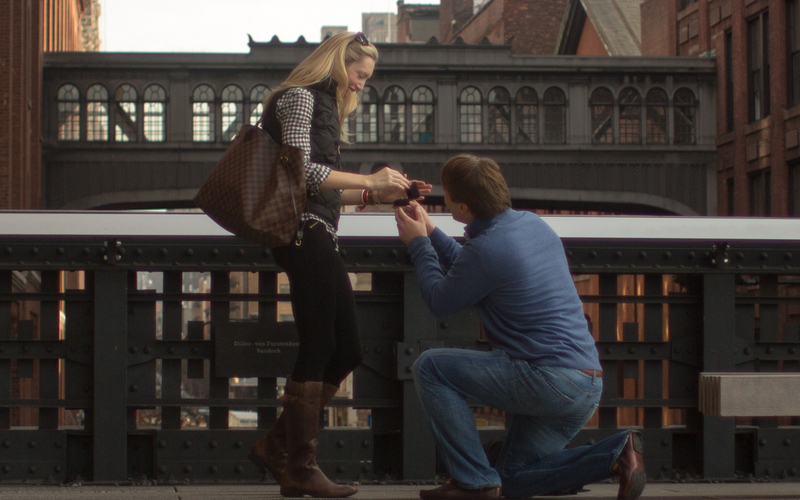 Image source: Google, copyright-free image under Creative Commons License
Do's 
1. Know her feelings
If you have been dating each other for a few years now, you probably know that you want to spend the rest of your life with her. Try and make sure she reciprocates the same feelings and has similar thoughts about the future. It is best if you two have earlier talked about a life together, a shared vision how things will be and so on, as it will give you a clear direction of where the relationship is heading, and what your chances are to hear her say the magical word 'yes'. Don't propose if you just know her for three weeks. It may seem like a spontaneous and romantic thing to do, but you may scare her away in the process.
2. Choose a memorable location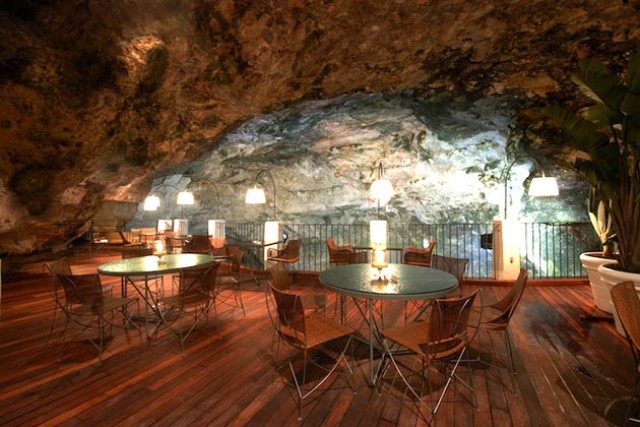 Be it something as simple as your living room or as fancy as taking a trip to a romantic destination – put some thought in choosing the place to ask the question. Try and find a place that has some significance for the both of you. It could be her favorite garden restaurant, or the coffee shop where you both met for the first time, or your old car where you kissed each other, or your balcony where you both have spent many evenings sitting together. It is best to choose a time when the venue is not packed to the brim and noisy. If it is an establishment owned by someone else, you might choose a late evening to take her there, after having made appropriate reservations for a table with privacy.
3. Talk to her parents
If you have met her parents during the period of your courtship, consider asking for their permission before you propose to her. Even though she might be an independent woman, this is a very respectful gesture. It also shows that you care for her family.
4. Find the right engagement ring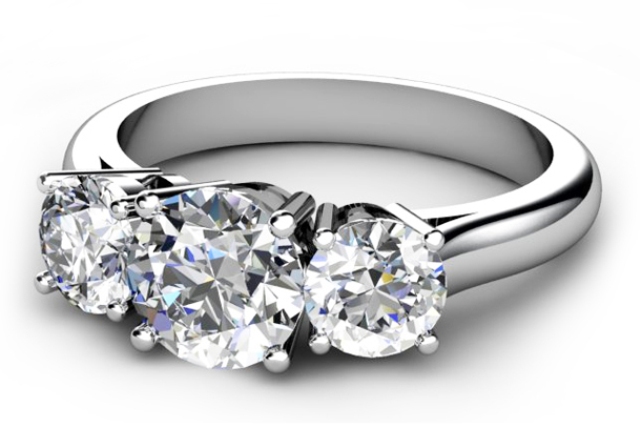 The greatest blooper is when she says 'yes' and the ring does not fit. Take care to find her a ring that not only melts her heart, but fits her too. You can ask one of her friends or siblings to help you with this or even take the measurement of an existing ring that she has. Find an engagement ring with significance for you both. It does not have to be the most expensive ring nor does it have to be extravagant; but it needs to speak to the both of you. Does the thought of infinite love appeal to you? Maybe infinity bands might be right for you. Does she like cutesy designs? Then the answer is to find one with embellishments. Is she sentimental and romantic? Maybe engraved initials or sign would be perfect.
5. Go down on one knee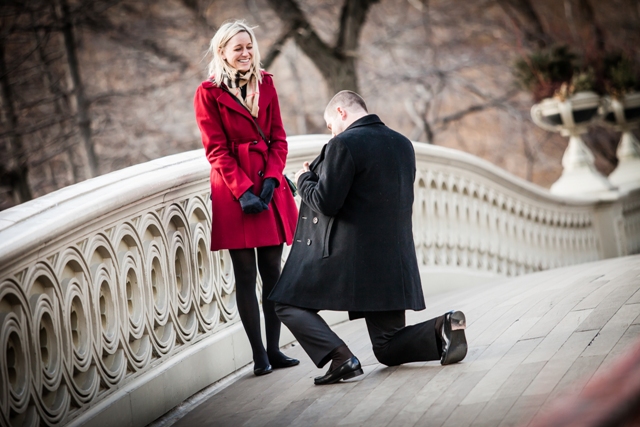 It may seem like an old and clichéd way of proposing but it's the most charming yet. There's something fantastically romantic in this gesture. She has been waiting all her life for this day, and would be replaying it in her mind for a long time to come. So make it as perfect as possible.
Don'ts 
1. Don't forget what you want to say
It is important that when you propose to her, you tell her why you want her in your life. So write down your feelings on a piece of paper, and rehearse it if you have to. Impromptu speeches tend to go awry.
2. Do not propose without a plan
Remember this could be the moment she has been waiting for all her life. Don't make it too casual. Make it a carefully planned surprise that sweeps her off her feet.
3. Don't put the ring in her food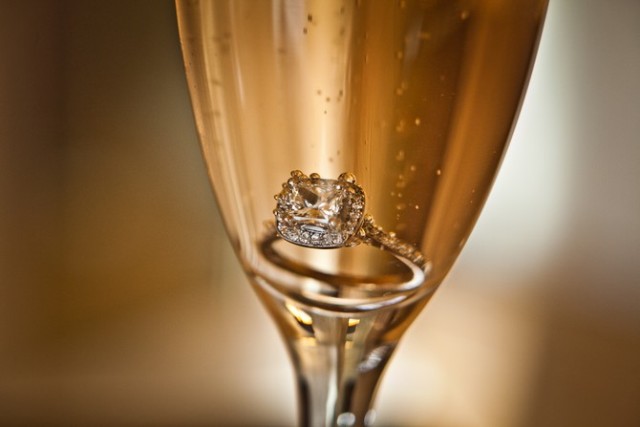 Hollywood may make this look extremely romantic, but hiding the ring in her drink or food is absolutely dangerous. She may choke and land up in the hospital. Now that's not romantic, is it?
4. Don't make it public
Unless she has mentioned she wants a splashy proposal, stick to having an intimate and private affair. Most women like to share that moment with the beau and announce it to the world later.
Do you have other ideas while proposing?