Women have started to genuinely assert themselves as leaders in a variety of fields. They are senior executives at Fortune 500 companies, successful politicians, and award-winning athletes. With all of this progress, why should a woman not be able to take charge in a relationship? In particular, why can't a woman defy tradition and pop the question?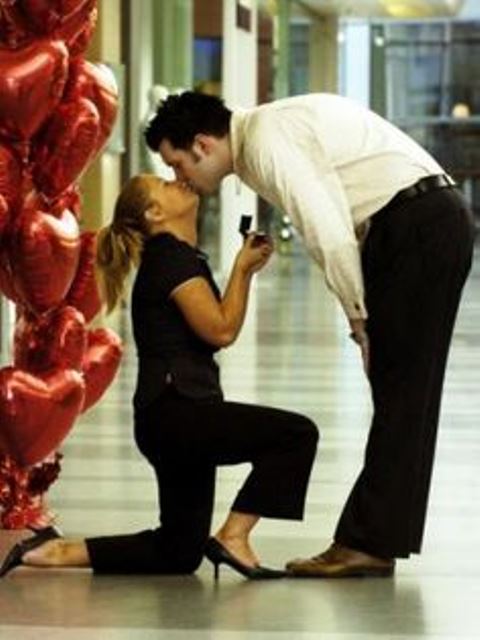 Image source: Pinterest
Society has rejected this notion of women proposing to men since the institution of marriage was created. Some think that the woman is being too bold for her own good, while others consider the man to be the weaker one in the relationship, and not to mention, submissive. In reality, none of this is true.
---
Suggested read: 10 best marriage proposals in literature to get inspired from
---
While popping the big question of marriage, men can get nervous. Even a low-key proposal can induce incredible anxiety – I mean, it's reasonable given there's a lifelong commitment on the line, right? Add on the lingering taboo that a woman must endure when proposing and you get quite the stressful endeavor.
Yet despite these challenges, there are a lot of reasons why women can and should make the move under certain circumstances. Here are a few of the most common circumstances where women proposing to men are okay:
1. She is being vocal about what she wants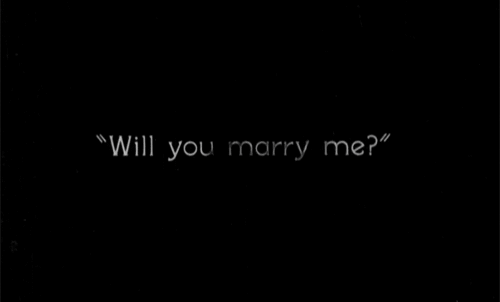 All along in a relationship men complain that they cannot really understand their women. They complain of always being confused about what she wants, needs, and expects from the relationship. Here she is, telling him what she wants and asking her man if he wants the same. Can it get clearer than that?
2. She will have an equal part in the relationship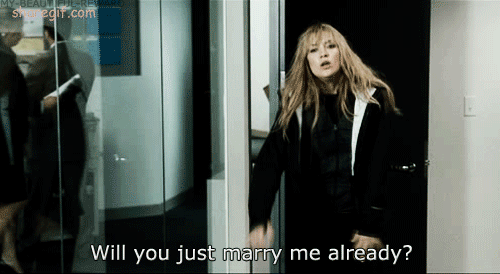 Though society has historically let men have all of the control—from asking women to dance to asking their hand in marriage—times are changing. When a woman proposes to a man, she has decided to take half the control. She is also giving him half the control, which he can decline if he'd like.
This makes the relationship balanced, transparent, and drama-free. She has been vocal about what she wants; he knows it and can react accordingly.
3. It saves her all the worry and patience

In the fast-paced world that we live in, people don't always have time to wait around. When a relationship has been going on for a considerable amount of time, and both people know that it is time to finally figure out marriage, it is unfair to make her wait.
By popping the question first, she is saving herself the wait and worry, but also saving him the horror of making the move with the fear of rejection.
---
Suggested read: 15 marriage proposals only celebrities could pull off
---
4. He is going to feel really good about it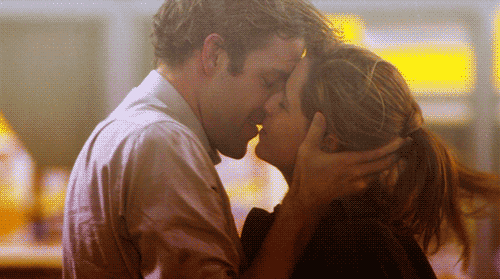 Even despite changing times, many of us have grown up with the notion that men are meant to propose. It has become an expectation ingrained in most young men that they must drive a relationship to marriage when they deem appropriate. Thus, if she makes the first move, he may feel surprised, impressed, or even relieved. This move shows confidence and strength, which are both qualities that will make him love her more.
5. He also deserves to feel that feeling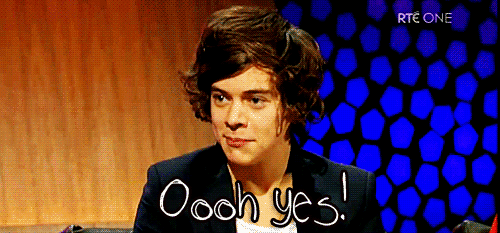 If a woman proposes to a man, it signals that she values the relationship. There is a reason why she is proposing in the first place. This feeling—of someone asking you to spend the rest of your life with them—is surreal. The sheer excitement and feeling of being loved is something that everyone—both men and women—deserve to feel in the proposal process.
6. She is strong enough to handle rejection

When she has managed to cough up the courage and propose to the man she loves, she also has the toughness to handle rejection from him. She will propose to a man when she knows that she has bright chances, but on the off chance that she does get rejected, she is going to be just fine. It may take her some time, but eventually, she will be fine.
7. She is saving him the 'shy' feeling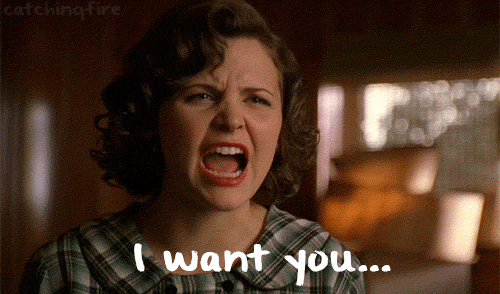 As we already discussed, popping the question is incredibly stressful. Especially for men who are shy or reserved, it can be tough to muster up the courage for such a huge step in the relationship.
When she does it, she is not only getting what she wants, but is also saving him this uncomfortable experience. She is also ruling out the possibility of him never asking because he is shy.
8. She deserves the experience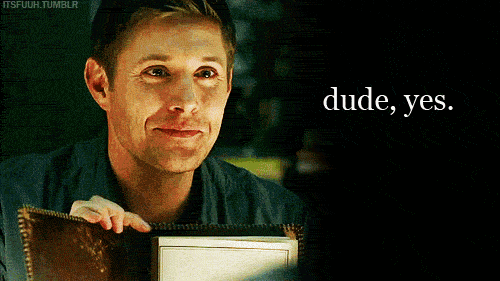 Though rejection can be humiliating and hurtful, this is an experience everyone should be able to have. Being on the other side of one of life's biggest moments is an experience in itself, and a woman should be able to choose to have that experience if she chooses to.
The adrenaline rush, the excitement, the anxiety, the fear of rejection, and also the joy of acceptance and all the love and affection that follows: it is all definitely worth an experience.
---
Suggested read: How do people REALLY feel about their marriage proposals?
---
After reading all of these points, women are free to go the traditional route when it comes to marriage proposals. It is always easy and acceptable for her to wait and hope that her man is going to pop the big question. But if she is running out of patience and wants to definitively understand what her man wants, this is the perfect way to do it.
What do you think about women proposing to men? Sound off in the comments below!
Featured image source: Google, copyright-free image under Creative Commons License
Summary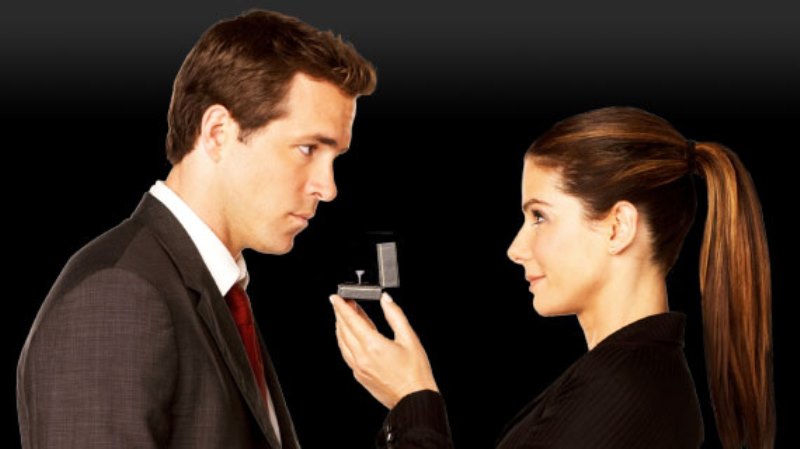 Article Name
Why Women Proposing To Men Is A Step In The Right Direction
Author
Description
Why should men have all the fun? Here's why women proposing to men is a step in the right direction.