Long weekends are a rare luxury for those of us who toil day-in, day-out in stressful occupations. As such, these short weekend getaways provide a much-needed breath of fresh air at the end of long and hard weeks at work. And this can be a blessing in disguise for all the couples out there who wish to rekindle the romance of their relationship when enjoying some down time.
While there are a wide variety of romantic places to visit near Bangalore that can be classified as weekend getaways, let us focus on the romantic sojourns, which might be opted for the upcoming Valentine's Day weekend.
1. Trekking at Anthargange
Anthargange is known to be a favorite amongst couples and others who prefer exploring caves and trekking together. Situated about 68 kilometers from Bangalore, this place is basically a range of mountains strewn with caves and hillocks made from boulders and volcanic rocks. Hence, it makes for a great terrain for hiking while providing space for some solitude and romance! Anthargange's close proximity to Bangalore makes it a very popular tourist destination.
2. Vineyard tours at Ramanagara and Nandi Hills
Spending a lazy day with your partner at the Grover Zampa Vineyards is sure to make for an amazing weekend getaway. Located at just an hour's drive from Bangalore, this huge 400-acre vineyard at the foothills of the famous Nandi Hills is an experience that couples will cherish for a long time to come. Learn about the history of wine, enjoy fresh grapes, and live the experience of being in a winery. It's sure to leave you both in high spirits – literally!
3. Adventure sports in Yelagiri, Tamil Nadu
Image source: Google, copyright-free image under Creative Commons License
Yelagiri provides one of the best combinations of adventure and relaxation. Starting with a 3-hour drive from Bangalore, this location has a good number of water activities and adventure sports to offer. You can even enjoy some sightseeing and relaxation at the Punganoor Lake, the Jalagamparai Falls, and Swami Malai Hills; or explore your devotional side at the Velavan and Jalagandeeshwarar temples.
4. Exploring the tea plantations of God's own country
Image source: Google, copyright-free image under Creative Commons License
Kerela is perhaps the most amazing state of South India. The sheer natural beauty, the rawness of Mother Nature, the picturesque landscapes, and the unforgettable backwaters make it the most romantic getaway for couples in the region. Do not forget to spend your time around the backwaters in a houseboat – a refreshing, rejuvenating, and definitively romantic experience.
5. Sense and serenity at Yedamakky Cottage, Coorg
For those who are really tired and worn out from work, the best weekend getaway would be traveling to Coorg. This hill station, located about three hours from Bangalore, is the perfect place for some romantic time with just your significant other. Here you will find serene coffee and betel nut plantations, among other vast stretches of greenery and misty hilltops. Besides, the curvy and well-maintained roads in and around Coorg are ideal for long drives and rides. Savor traditional Coorgi cuisine along with some local coffee or hot cocoa – a perfect delight for the eyes as well as the taste buds!
6. Hikes and long walks at Savanadurga
Image source: Google, copyright-free image under Creative Commons License
Located at a distance of just one hour from Bangalore, the Savanadurga mountain range is perfect for some much needed privacy. The two peaks, Karigudda and Biligudda, are known to be very popular amongst couples and trekkers too. And if you and your partner are adventurous, you both could enjoy a romantic trek here.
7. Nrityagram Village
Image source: Google, copyright-free image under Creative Commons License
Nrityagram, or dance village, is known for its wonderful ethnic ambience and aesthetic appeal. Conceptualized by noted Odissi dancer Protima Bedi and designed by Gerard Da Cunha, a well-known architect, her idea behind this place was to develop a village that was solely dedicated to teaching dance in the age old Gurukul form. The dance ensembles of Nrityagram are as popular as the beauty of the village and the creative usage of natural materials in its construction and nature by itself. A half an hour's drive from Bangalore, this is the perfect getaway for couples who share a keen interest in Indian culture and nature.
8. River rafting at Manchanabele Dam
A quick getaway from Bangalore, the Manchanabele Dam is in fact located in the lap of Savandurga hills. Not only is it an amazing spot for serene romantic sunsets, this place is also a paradise for bird watchers. Adventure lovers can also try some fun activities like river rafting & raft building, kayaking, shooting, and other such activities. In short, Manchanabele is the perfect place to get lost in nature while rediscovering each other!
9. Relaxing picnics at Chunchi Falls
One of the main advantages of Chunchi falls is that it is not a very popular tourist spot, so you can really enjoy some privacy with your beloved. However, do carry some food and water with you as you may not get any of the essentials in the vicinity. Enjoy the amazing 100-foot waterfalls while relaxing in the mini swimming pool created by the water. The Chunchi falls, the pool, and the nearby areas are safe to swim, play and even explore.
10. Kokkare Bellur
Image source: Google, copyright-free image under Creative Commons License
Translated literally, Kokkare Bellur means 'Village of Storks.' A small village off the busy Mysore-Bangalore state highway, Kokkare Bellur has often been mistaken for a bird sanctuary. It is actually one of the few pristine natural nesting sites in South India. This small village is home to hundreds of painted storks, making this an ideal place to enjoy nature in all its glory. Apart from that, there are also many migratory birds that come visiting from national as well as international shores between the months of October to March.
While we have covered some of the most romantic places to visit near Bangalore, there are many more options that you can explore with your special someone. Just get yourself a means of transport and leave without a destination in mind. You are sure to enjoy the drive more than the destination when you are with the love of your life!
Featured image source: Shutterstock
Summary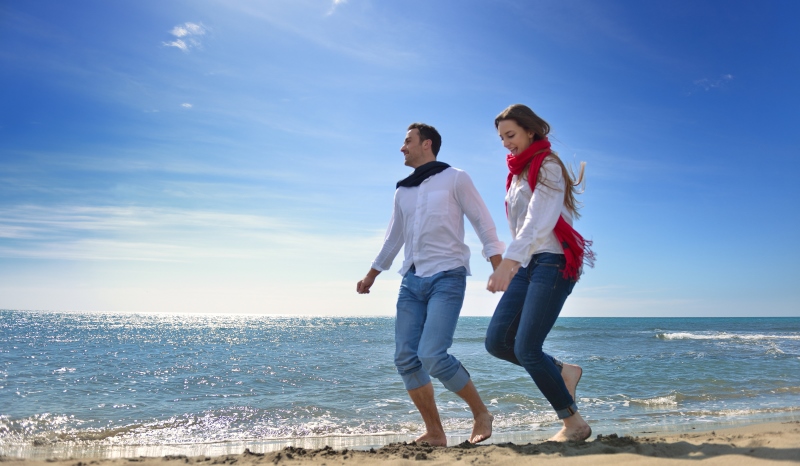 Article Name
Top 10 most romantic weekend getaways near Bangalore
Author
Description
With Valentine's Day just about 3 weeks away, take your pick among these romantic weekend getaway near Bangalore, and surprise your significant other.