When Nain (32) realized after almost five years of having a relationship with Kedar (33) that maybe he was not the one she had wanted to marry and grow old with, she was in a quandary. It wasn't anything serious or even unresolvable. The fact is, after five years of being together, they had simply become very different people. She had realized this almost a year before, but she really didn't know what to do about it. She tried infusing new energy into the relationship, they had even gone out to various hill stations together in an effort to rekindle that spark, but slowly, she had started to understand it with conviction that it wasn't helping.
When she shared this with her friends, they were not of much use. Some told her to leave while others told her to stick around. After much thought, she finally decided to stick around with Kedar. She consoled herself saying that she had invested so much of her time, energy, and her best years, that it was just too exhausting to start all over again.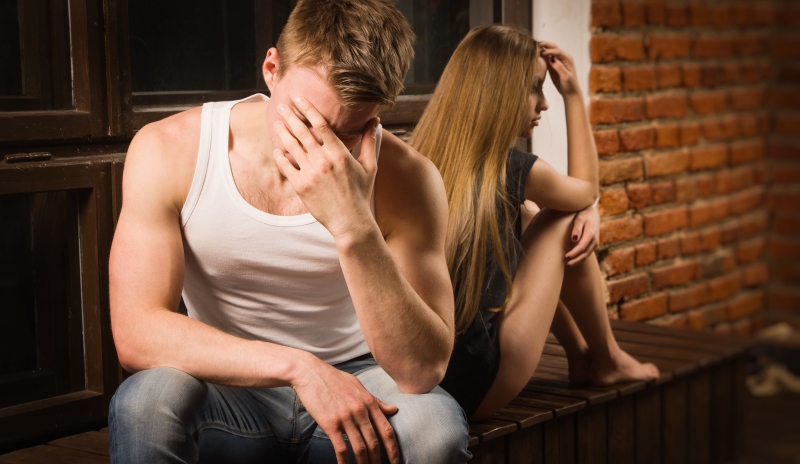 Image source: Shutterstock
Is Nain, like many others in her position, stuck in a dead relationship? A decision you make simply because it is too difficult to start all over again? A little thought will tell you just where this relationship might end.
---
Suggested read: 6 unexpected questions you MUST ask your partner before marriage
---
Take a look below. If you have said yes to at least three of the questions mentioned, you could be stuck in a relationship quicksand:
Are you a victim of societal conditioning, and just have to be in a relationship to make yourself feel worthwhile?
Are you absolutely terrified of ending up all alone?
Do you believe that society looks at a single people with disdain after a certain age?
Do you believe that being in a dead relationship is better than not being in one at all?
Do you believe that instead of starting all over again, it is better to stick with a known devil rather than an unknown one?
Do you believe that no matter what, at the end of the day, only a man and a woman complete each other?
Are you willing to be in a relationship quicksand merely to please your parents?
So, how did you do?
Like Nain and Kedar, there are many others. What happens over time is that while you may adjust with one another and finally get into some semblance of tolerated co-existence, the relationship itself alters into a feeble, uninspiring, and habit-oriented arrangement with nothing to look forward to. Slowly, like everything in a similar state, it stagnates and ultimately dies.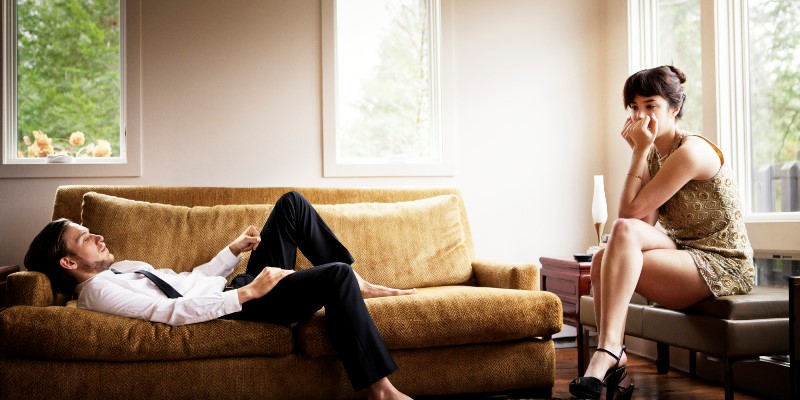 Image source: Google, copyright-free image under Creative Commons License
Kritika (38) is a fairly successful career person, who is heading operations at a KPO based in Mumbai. She got married to Ashish (38) eight years back, and knew "somewhere down the line" that it was a mistake and maybe she should call it off. Ashish, too, had similar thoughts, but because of the fact that their parents knew about them and according to Kritika, her biological clock was ticking, they went ahead and got married anyway. Today, eight years and a six-year-old son Aryamaan, later, they are still together, but hardly interact. In face, they lead very different lives under the same roof. Ashish gives her space, and she too gives him his. She is convinced that he is seeing someone, but she just does not care anymore. Asked why they just didn't call it off, she says she had invested so much time and energy into this relationship, plus it was just too difficult to start over. Also, she said it would have broken her parents hearts! Ashish has no comment and simply shrugs it off saying we are too busy and don't give it much thought!
---
Suggested read: 13 question the person you're going to marry should be able to answer honestly
---
This is tragic. Relationships are meant to be so much more for both the people concerned. It is meant to be sharing, caring, exciting and many things more; That it should translate into this polite co-habitation is indeed difficult and has implications on the mental, physical, and emotional states of a human being too.
So what does one do?
Here's a list of things you might want to consider when you are next planning to getting hitched or are in doubt of carrying on in your relationship that may have a hit a block and which will help prevent both of you being in a relationship quicksand. Although this is not a comprehensive guide, they are a few helpful pointers:
1. Create a profile of your potential partner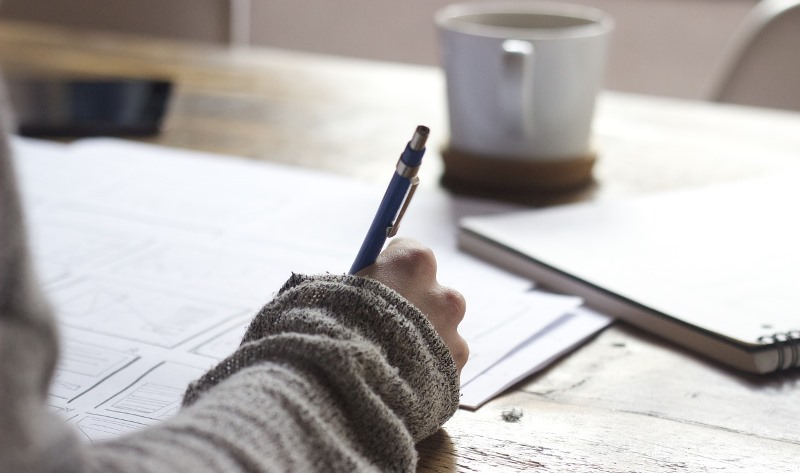 Image source: Pixabay, under Creative Commons License
Do you have a profile of the person you want to have a relationship with? I was referring to the emotional and psychological profile here. It is very easy to say yes, he must be a mix of George Clooney and sweet like my dad (actual statements made by some of my clients!), or perhaps Rosie Huntington-Whiteley and my mom, or like one of my female clients said a poet on a Harley Davidson with a face like Bradley Cooper! Well, good for you.  But you might just have to wait a lifetime. We ignore the psychological and emotional profile and concentrate on the physical; I suggest you do all three. It is important for a person to be sane, sorted, and mature, and highly exposed to the various facets of life. I can't stress on this enough! With maturity comes largesse of mind, patience and tolerance, all very important for sustaining any association.
2. It is about YOU
Even though it may sound clichéd, it really is about you too! It is difficult to proceed in any relationship if you are not in it! Do take the time to assess what it is that you want from this, what degree of completion will it provide for you, and above all, what you can get from it. A relationship is about two people, period. Do draw a profile of the person you want to attract into your life because you want to, not because you have to. Remember this relationship is for you not against you!
3. It IS about give and take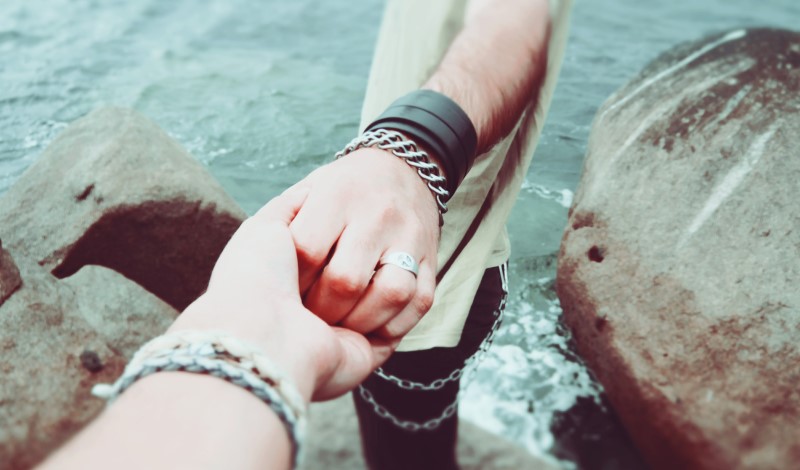 Image source: Google, copyright-free image under Creative Commons License
Frankly, it is a simple equation – I have seen too many relationships disintegrate simply because either partner is unable to take or give enough. You see, that is why I mentioned earlier that maturity is the strongest point to look for in a person. Also, you cannot give what you do not possess. How are these two linked? A mature person about to step into a relationship knows that in order to receive, you need to give too. All the little motivation picture messages you got through your WhatsApp saying true love is about giving and receiving? Well, that's true! Learn the art; it will prove a blessing.
4. Be realistic
Let's face it; we would, at some point, all like to settle down with either a star or a celebrity, but the chances of that happening might be remote. So here's the thing about how to choose. Please do not choose someone who is your diagrammatic opposite; choose someone who is better than you – mostly! This gives you a scope to ape, admire, and change. If you are opposites, both will continue to be who they are, becoming so apart that the cohesion that keeps them together disappears and the relationship heads for a breakup.
5. Trust in your inner knowing
Image source: Google, copyright-free image under Creative Commons License
Have you ever felt an inner sense of knowing when you are confronted with choices? And have you ever felt the feeling of having to pick one of the several choices and later saying, I just knew this was the right one to make? All of us, women especially, have an internal barometer which helps them sense everything from imminent danger to the wrong kind of touch –  trust it; it is a very powerful system designed to protect you from the dangers of wrong decisions. You have to listen to it though, to develop it. This will tell you internally if the person you are planning to settle down with is the right one. Trust it – always.
---
Suggested read: 10 questions to ask yourself before committing to a relationship
---
6. Seek professional help
This one, although being the most powerful, is often neglected by most – professional help from a competent mental health professional. Do seek out one based on your trust, not qualifications alone, and do go together for it. The professional will help you understand and iron out issues that might emerge later on in the relationship, also through competent psychometric tests will be able to tell you if you are suited for each other. Do not hesitate to bring out issues related to emotional, physical, sexual, and attitude rearranging. It will help!
Featured image source: Google, copyright-free image under Creative Commons License
Summary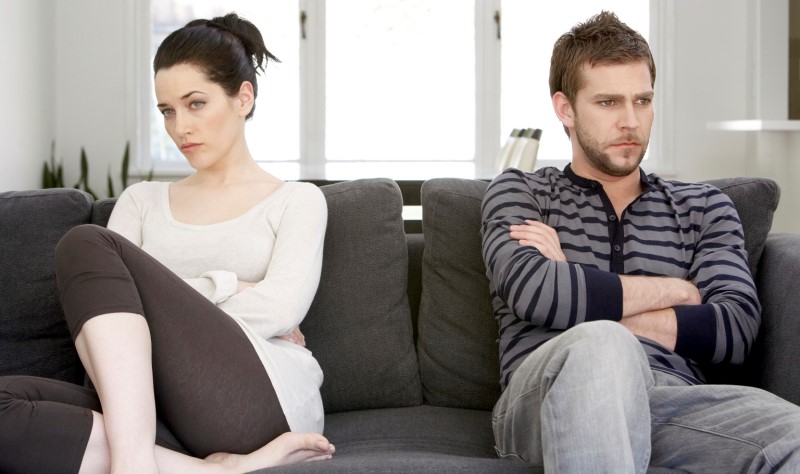 Article Name
Are You Stuck In A Dead Relationship?
Author
Description
You and your partner are just cohabiting because it's safe, rather than have a real relationship? You may be stuck in a dead relationship.