Today is the day of change. Emotions tend to be in flux and you may feel increasingly restless and fickle. Expect to find yourself nervous, apprehensive or even over-thinking things. Impulsiveness, haste and unthought-of decisions need to be watched for, although the need to communicate and weed out doubts is strongly encouraged. The movement of life can feel especially overwhelming at the moment but allow the changes to sink in. You may not see their significance right away but shall be able to realize their necessity in due course. Pursuit of pleasure shouldn't overpower relationships- and you should avoid taking the easy way out of complications.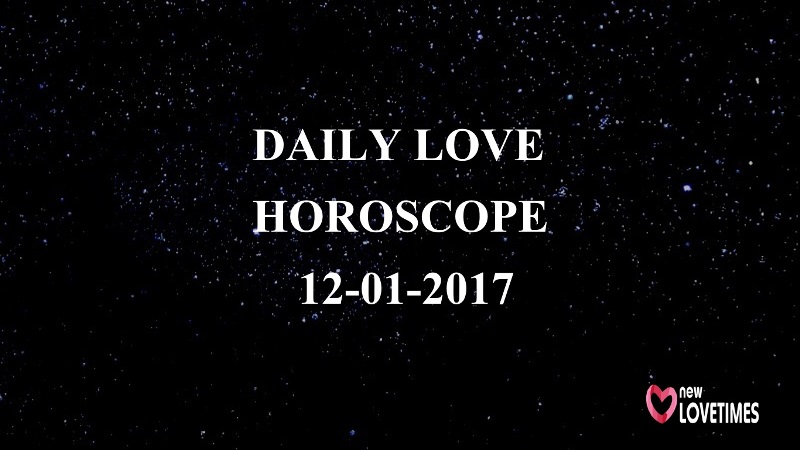 If you need to know more about the ever-shifting scene today, read your daily love horoscope here:
---
Suggested read: Here's the New Year present you want, based on your Zodiac
---
Aries horoscope
Love and relationships:  Seeking surface changes isn't the way to address or resolve a persistent problem in your relationship. You have to connect with your partner and try to look at the bigger picture to be able to even things out.
Health:  It is time to up the ante and opt for some high-intensity workouts. However, do not forget to fill in the nutrition you shall zap out.
Work:  Past delays or setbacks on important projects shall clear out today, making room for some definite progress. However, if you had squirreled away in the past, the change of pace can make you restless. Try to lift your spirits and motivate yourself to pursue the project assigned.
Money:  You could tap into a long-forgotten talent to make some cash on the side.
Favorable color: Red
Taurus horoscope
Love and relationships:  The tension between you and your partner is almost palpable now and can't be ignored further. The solution is to assert your need for independence while giving the relationship its fair due to maintain harmony.
Health:  It is advisable to skip the plan to dine out today- and opt for a fresh, healthy and nutritious home-cooked meal.
Work:  Stalled endeavors shall see some forward movement now. However, it is advisable to stick to the requisites of the project than tweak it to achieve an end goal of your own making.
Money:  You seem to be atop your money game and can negotiate to your advantage.
Favorable color: Cobalt blue
Gemini horoscope
Love and relationships:  It isn't exactly the right time to make a major commitment, Gemini. Avoid 'the talk' in the early half of the day as the latter half brings in a more conducive planetary alignment for satisfying interaction.
Health:  If you have been downing too many drinks in the recent weeks, you may pay heavily today. Do not ignore warning signs.
Work:  While the future heralds a new beginning for important projects and new endeavors, the air is still rife for confused plans and miscommunication. So, either be extremely direct and clear with instructions or push serious discussions for later.
Money:  If you are betting on something, be prepared to lose.
Favorable color: Grey
Cancer horoscope
Love and relationships:  You may be looking out to earn some validation for the way you are feeling- but you know, in your heart, that your feelings are unwarranted and do not deserve to see the light of the day. So, skip the conversation as it shall only brew trouble.
Health:  You may experience a fluctuation in your blood pressure and sugar levels. It is best to adopt the lifestyle changes you have long delayed.
Work:  Most breakdowns, delays and miscommunications from the past clear out to allow active decision making, forward movement, progress and increasingly satisfying one-on-one communication in the work sector.
Money:  There are a few blocks to raking in the returns from a previous investment- but you are likely to enjoy the challenge.
Favorable color: Sky blue
Leo horoscope
Love and relationships:  Your partner's behavior isn't sitting well with you and you may require to draw upon your patience to get through most part of the day. Come evening and you are likely to be less sensitive to your surroundings.
Health: A change of scene may do wonders for your mental and emotional health.
Work:  There can be some tension and frustration to deal with- as higher-ups grow increasingly restless about 'results.'
Money:  An unexpected source may bring in much-needed respite on the financial front.
Favorable color: Ochre
---
Suggested read: This is the top relationship deal breaker for each Zodiac sign
---
Virgo horoscope
Love and relationships:  An emotional outburst may prevent you from getting your point across. It may be a good idea to slow down, catch your breath and define your relationship goals before moving forward.
Health:  You may be susceptible to high levels of stress. Try to go easy with some meditation and yoga exercises.
Work:  It may be time to look at work problems from a new angle. As the day advances, you feel ready to take on any challenge.
Money:  Harping on problems is only going to waste valuable time. Turn your attention to long-term investments with maximized returns.
Favorable color: Crimson
Libra horoscope
Love and relationships:  You may find yourself returning to past conversations that weren't getting anywhere, with increased clarity. Use the moment to your advantage and build on your relationship.
Health:  You are not prepared for a high-intensity full body workout, Libra. Take it slow.
Work:  If you haven't been prompt and efficient with communication at the workplace, you must be prepared to face the repercussions. A consequent problem shall demand your attention.
Money:  Money may be tight today- so spend judiciously.
Favorable color: Magenta
Scorpio horoscope
Love and relationships:  If you are on the fence about your feelings, it is best to avoid pushing yourself or your partner. Take your time.
Health:  An upset stomach shall give you some trouble. Stick to home-cooked meals.
Work:  Worries might keep you from going after your goals today. Inertia has set in and it is best to avoid working half-a*sedly lest you end up creating more problems for yourself.
Money:  An investment plan left undone may resume today.
Favorable color: White
Sagittarius horoscope
Love and relationships:  You shall find that life and its troubles become easier to navigate if you share your concerns with others. Open up to your significant other.
Health:  You must pay heed to what your body's been telling you. Remember precaution is always better than care.
Work:  A sudden epiphany shall make your goals more clearer- and you are likely to pursue your goals with increased energy and tenacity. It is best, however, to avoid decision-making on a whim.
Money:  If you are unsure about investment options, you should consult an expert today.
Favorable color: Indigo
Capricorn horoscope
Love and relationships: Being discreet and secretive about a recent face-off with your past shall only compound your present troubles. Come clean.
Health:  There may be a feeling of uncertainty about your new fitness routine. If your qualms persist, speak to your trainer.
Work:  Projects that seemed to have fallen off the radar resurface, vying for immediate attention. Take your time to reassess the requirements and then, sign up.
Money:  A major financial decision kept from your partner may unfold- bringing in some trouble.
Favorable color: Orange
Aquarius horoscope
Love and relationships:  There can be a tricky situation with your spouse today. Be patient and avoid saying anything that you may regret later.
Health:  Sometimes, a bout of positivity is enough to beat ill-health.
Work: You have had a lot on your plate in recent times and it may be time to pause and take a break. Allow yourself a breather- there's nothing at work that cannot wait.
Money: You may be tempted to make an extravagant purchase today.
Favorable color: Black
---
Suggested read: This is why men find you hard to handle, based on your Zodiac sign
---
Pisces horoscope   
Love and relationships:  Improved communication with your significant other can help to ease out the existent tension and bring you closer.
Health:  You may feel zapped of energy today. Try to keep protein bars and plenty of fluids in easy reach.
Work:  An intellectual advantage or breakthrough can help you earn brownie points with a senior. Just remember that the same can catch an envious eye.
Money:  A money dispute is likely to cause some stress.
Favorable color: Gold
Sign up to our newsletter to receive your daily love horoscope in your inbox. It comes enveloped in loads of love!
Summary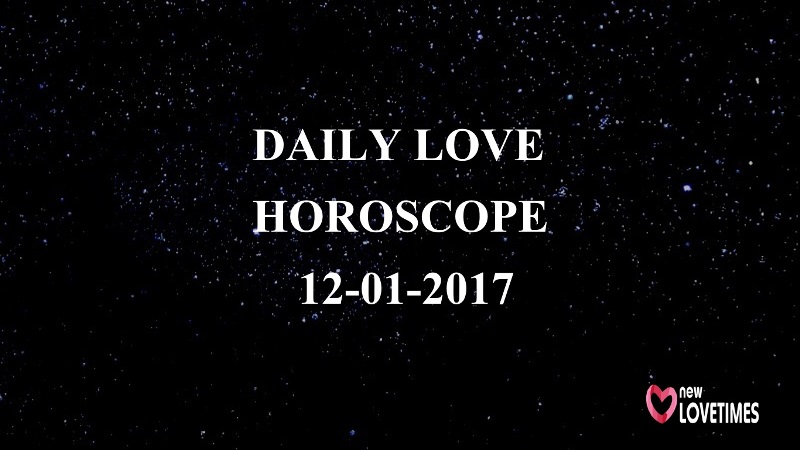 Article Name
Daily Love Horoscope For 12th January, 2017
Author
Description
Here's your daily love horoscope for today. Check it out to see what the stars, the planets & the universe have conspired for you!