Today is the day for balancing your public and private life- by harmonizing the energies for domesticity, nurturance and affection and career, reputation and accountability. A particular source of inspiration will exhort you to strive to attain the equilibrium and any negligence on either count may backfire. You need to push matters pertaining to work as deftly as get in touch with your emotional needs- and as such, may find that your sensitivity for spirituality and beauty is heightened. You are also particularly driven and focused and need to direct your openness in healthy directions.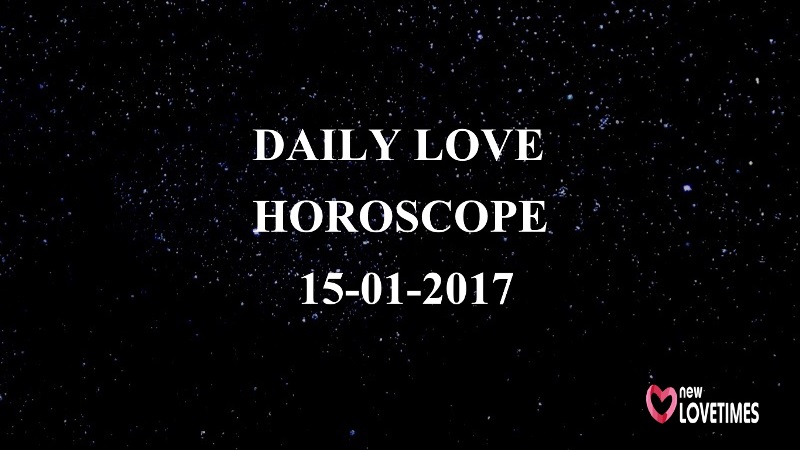 If you wish to know about your day in detail, read your daily love horoscope here:
---
Suggested read: This is why men find you hard to handle, based on your Zodiac sign
---
Aries horoscope
Love and relationships:  It is an unusual time for your personal sector- as the energies are particularly revealing as well as conflicting. You may have doubts pertaining to relationships but shall discover  the truth about your feelings  and then, redirect your life in light of the new found knowledge.
Health:  Although your feelings are intensified today, you may want to take some time alone to relax or meditate in a quiet environment.
Work:  You shall keep a busy pace on the work front but be wary of taking on more than you can handle.
Money:  You can be guilty of over idealizing a financial situation, thereby increasing your susceptibility to a goof up.
Favorable color: Red
Taurus horoscope
Love and relationships:  There is a mysterious energy cast over your romantic relationships and you shall be drawn in by something secret or private. Take care not to unveil the mysticism or you may end up in a conflict.
Health:  Spending more time with your family is all you need to lift your dampened spirits. Be careful not to overeat/binge on unhealthy food.
Work:  You can expect pervious delays to lift up and deadlines gushing in. It will be a hectic time with new projects piling up but you are enjoying the pace and are eager to move things forward.
Money:  Money from an unexpected source is likely to flow in.
Favorable color: Cobalt blue
Gemini horoscope
Love and relationships:  Strong and unrecognized feelings reign supreme and you may want to take the time to discover the feelings building up and embrace them.
Health:  Your sympathies and compassion are heightened at the time and you are likely to let go of a slight on the health front by a close one.
Work:  This is an excellent time to come up with new ideas or long-term projects and you are in no mood to dial down the inventiveness-knob anytime soon.
Money:  Approaching a long-standing financial problem from a new perspective can help put things back in place.
Favorable color: Grey
Cancer horoscope
Love and relationships:  You have been in a romantic rut for a while now. A new activity with your partner can reboot your emotional states.
Health:  You are beginning to realize the consequences of your negligence on the health front and are likely to take solid steps to start taking care of yourself. Beginning with a healthy diet is key.
Work:  While business meetings can run smoothly, there is hardly any productivity in the picture. A shuffling of resources and a change in approach can come in handy to turn the tables.
Money:  You may be faced with a conflicting money matter tied to personal possessions. It is a tough call to make- but remember Gemini, money matters are best handled with the head.
Favorable color: Sky blue
Leo horoscope
Love and relationships:  While you are prone to seeing romantic possibilities in an idealistic manner, it is important to maintain a sense of proportion by toning down the 'wondrous probability' and engaging in real, meaningful conversations.
Health: You have a muddled mental state at the moment and taking a brisk walk in natural surroundings can help you refresh your mind.
Work:  While you feel especially temperamental at the moment, remember that no plan is set in stone. There is always room for adapting to an unexpected change, and sometimes, allowing things to unfold naturally is the best route ahead.
Money:  Becoming less dependent on others on the financial front is a priority now.
Favorable color: Ochre
---
Suggested read: Will you marry him? The 'better and worse' of marrying him, based on his Zodiac
---
Virgo horoscope
Love and relationships:  You may be confronted with feelings that you have long buried, ignored or cast aside. Remember that the power of your heart is infinite – so forgive, make peace with your past and move ahead.
Health:  Pumping iron at the gym isn't the only way to keep in shape. Explore alternative options.
Work:  Conversations and projects that has previously been stalled begin to gain momentum. However, it still isn't ideal to rush into things- so pace yourself well in order to make practical, productive decisions.
Money:  Some fuzziness is likely to crop up regarding a pressing financial matter. Seeking help from a trusted advisor can help.
Favorable color: Crimson
Libra horoscope
Love and relationships:  Your intimate world is in a state of expansion and you may see beauty in things that have hithertofore been beyond your line of vision.
Health:  Your emotions have been in a state of rapid flux and it may be time to rest and relax in order to regain your emotional center.
Work:  Some tempting opportunities to advance your career may pop up- but remember, all that glitters isn't necessarily gold. There might be something between the lines you could miss.
Money:  Someone close to you can open the doors on an exciting opportunity to make more money.
Favorable color: Magenta
Scorpio horoscope
Love and relationships:  Expect to have unrecognized feelings awakened regarding a person you wouldn't have considered pursuing.
Health:  You need to keep up your energies for the unrelenting demands of the day. Keep energy bars and water bottles handy.
Work:  It is a challenging time on the work front with a number of exciting projects on their way. You may have to put on your thinking cap and delineate novel, inventive solutions to market problems.
Money:  you may be tempted to indulge in a long-lost dream but remember stoking those embers is only going to create an unwelcome fire.
Favorable color: White
Sagittarius horoscope
Love and relationships:  You are wearing rose-tinted glasses about your relationship but you need to take them off to be able to see and assess your romantic situation for real.
Health:  You feel refreshed on a mental and emotional level today- and simply, need to spruce up your physical routine to boost your energies.
Work:  A clearer direction enables easier decision-making on the work front. While the day can be complicated, your spirits are high and you power through the complexities with unparalleled dexterity.
Money:  You feel more confident about your financial plans and investments now.
Favorable color: Indigo
Capricorn horoscope
Love and relationships: You may feel pulled in different directions in your personal realm- but you need to stand your ground even as you take accountability for resisting the myriad pulls and sticking to your decision.
Health:  Some fuzzy thinking in the early half of the day shall tempt you to escape the mundane and seek spiritual comfort in a serene place.
Work:  You aren't particularly inclined to take responsibility at the workplace and may want to take the day off.
Money:  It is advisable to not drop fat wads on things you do not need.
Favorable color: Orange
Aquarius horoscope
Love and relationships:  The planetary transits can inspire you to open up your heart to feelings left unacknowledged and pursue your heart's desire.
Health:  You can quite easily get caught in the web of temptation. Remember one wrong move shall undo months of disciplined nutrition and workouts.
Work: While the day can prove to be a stressful one at work, your dynamic energy is every bit capable of turning the situation around.
Money: A flight of fancy might prompt you to spend on a luxurious item. Recognize whether you really want it.
Favorable color: Black
---
Suggested read: Here's the New Year present you want, based on your Zodiac
---
Pisces horoscope   
Love and relationships:  You are more than willing to see the perfection in imperfections. This significant lowering of expectations can reasonably reduce the pressure that was mounting up on the familial front and favor harmony, comfort and understanding.
Health:  Activities that engage your mind and body are favored today.
Work:  There is a mountain of pending work sitting on your desk- and you'd do well to remember that what you postpone or delay today shall have to be met later.
Money:  You may experience strong sweeping feelings regarding a partnership or financial matter- but keep your eyes wide open before signing the dotted line.
Favorable color: Gold
Sign up for our newsletter to receive your daily love horoscope in your inbox. It comes enveloped in loads of love!
Summary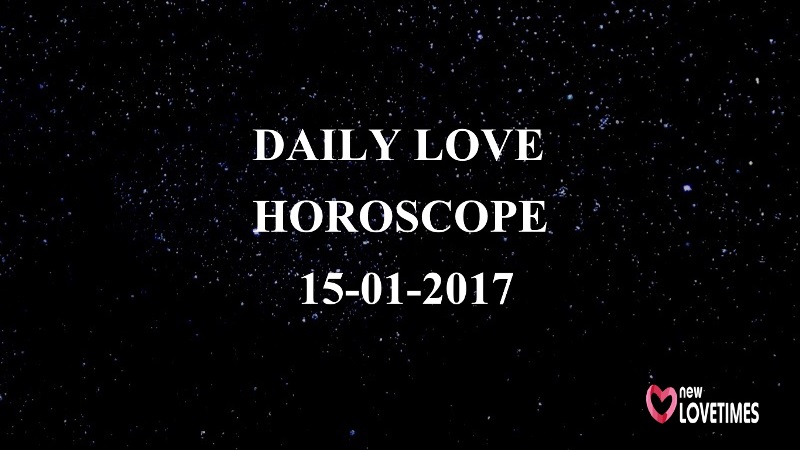 Article Name
Daily Love Horoscope For 15th January, 2017
Author
Description
Here's your daily love horoscope for today. Check it out to see what the stars, the planets & the universe have conspired for you!