Today isn't the time to broach past matters- or else the present and the future would be both jeopardized. There can be competing energies vying for attention- but focus on the one for avoidance as any confrontational style can only wreck matters. You are prone to the risk of making impractical decisions, choices that lack in common sense and/or seeing all things through the lens of wishful thinking. It may be time to analyze what negative patterns are keeping you from growing and thriving and seek out things that can elicit feelings of belonging, safety and familiarity.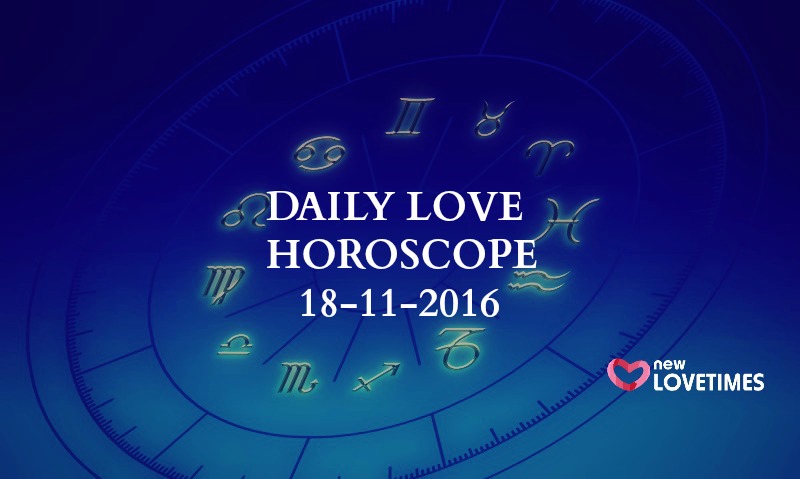 If you need help, our daily love horoscope can help you out:
---
Suggested read: How the New Year 2017 will treat you, financially
---
Aries horoscope
Love and relationships: The homebody streak in you is alive and kicking but you may not always be at peace. Try and clear your head to avoid being pulled in several directions while you are trying hard to feel a sense of belonging at home, with the ones you love.
Health: It may be an anxious time for you- and you may want to opt for yoga or meditation to ease the stress.
Work: The feeling of being drained, listless and wistful may make it difficult to concentrate at work and therefore, you may want to find ways of integrating emotional and imaginative activities into your work routine.
Money: You may want to synchronize your impulses to spend with some pragmatic approach to save while also splurging on things you have been craving for a long while.
Favorable color: Yellow
Taurus horoscope
Love and relationships: Feelings of loneliness and a lack of tribe may be especially pronounced today but if you are feeling uncertain about your emotions, contain them and do not send out mixed signals.
Health: You are feeling especially heavy today and the overwhelming sensation of nothingness (with nothing to do and nothing you wish to take on) may drain you of energy. Take to eating well.
Work: Your curiosity is strong at the moment but whiling away time online, puttering around websites is only going to put off responsibilities. Do not kill time and avoid escaping work by slipping into social bubbles.
Money: Do not procrastinate on the financial front, though. You may want to consider raking in more cash and investing in some reliable long-term plan.
Favorable color: Emerald
Gemini horoscope
Love and relationships: You may want to pamper yourself at the moment and with the need for comfort and predictability reigning strong, you may want to include your partner in on ways you want to get there.
Health: Focus on smaller, more measurable goals than a vague idea of the fitness level you wish to achieve. Set up realistic milestones and work by and by, to get to the desired level of fitness.
Work: You can feel particularly confused about your goals- so do not rush matters. Take the time to think through your work and plan on the how-to of achieving them.
Money: Even if it's tempting, do not go for an investment plan you have little or no knowledge about.
Favorable color: Honey
Cancer horoscope
Love and relationships: You are feeling especially compassionate, but you cannot channel all your affectionate energies without taking away from other facets of your life.
Health: You are particularly willing to embrace unusual styles of workout at the moment- for a change from the monotony that's been weighing you down.
Work: Plans are not going to move forward at lightning speed today, so keep pace with time and let things take their own shape. Your imagination and intuition are stirred but you do not have the plan to execute your vision.
Money: Money is tight and you may want to keep a close check on your expenditure.
Favorable color: Silver
Leo horoscope
Love and relationships: With the moon in your soul sector, you may want to stir those emotions today. But you shall want to channel your emotional energies without going all out, as you are likely to do otherwise.
Health: You may want to curb the impulse to snack on fried foods and take to fruit, instead.
Work: It may serve you in good stead if you keep a low profile at work. You may feel torn between what's right and what's mildly wrong but deeply alluring. Do not trust in your blurred mental prowess at the moment to take the right call.
Money: Finances may be unsettled and you may have some confusion regarding debts and other matters. Take the time to gain clarity before raking out cash.
Favorable color: Violet
---
Suggested read: How you say I love you to your partner based on Zodiac sign
---
Virgo horoscope
Love and relationships: Relationships are the prime focus today, Virgo but you need to realize the importance of boundaries or you may end up feeling lonely.
Health: Inner confusion reflects on your energy levels and it may be wise to up the intake of fruits, fluids and energy drinks.
Work: Evasiveness may be a potent problem at work today and the only way out is to let go of over thinking and take to a more accepting and inclusive approach in which your prioritize urgency and accuracy over ironing out every irrelevant, tiny detail.
Money: Turn to a trusted advisor for practical solutions on financial matters.
Favorable color: Fuchsia
Libra horoscope
Love and relationships: Do not ignore your personal attachments as your partner may likely feel he/she isn't as important as other facets of your life and may drift away.
Health: You could feel under the weather owing to considerable workload but a flexible approach that accommodates healthy diets and full body workouts can help ease the pressure.
Work: Responsibilities are on your mind and it is the optimal time to rule out stress and prep yourself for spontaneous progress at projects.
Money: Clutter and chaos in financial planning can only lead to disruption- so try and stay organized on the front.
Favorable color: Crimson
Scorpio horoscope
Love and relationships: Watch for a tendency to pin all your hopes on a partner- as it is unlikely that any one person can take the weight of your expectations. You may only be turning yourself in for disappointment.
Health: Health seems to be favorable- just steer clear of eating junk food and piling on those carbs you took great pains to shed.
Work: You may be feeling a little lackadaisical as you feel directionless and it may be a good idea to avoid the frustration by taking a day off work.
Money: It's important to face your financial troubles before they grow larger with time. Pulling into yourself is good on all other fronts but here, it is best not to escape things that require your attention.
Favorable color: Blue
Sagittarius horoscope
Love and relationships: A noncommittal attitude can lead to mixed signals, confusion and feelings of frustration in your relationships. Take time to sleep, rest and reflect before succumbing to the heat and saying/doing things you may end up regretting.
Health: You may feel tensed during most part of the day and it is best to avoid overexerting yourself.
Work: Draw the line between adequate breaks and escapism at work. You do have a strong inclination to avoid responsibilities and hide- but it can come back and bite you in the as* later.
Money: You might look for innovative ways to increase your income substantially.
Favorable color: Gold
Capricorn horoscope
Love and relationships: This is the time to connect with your loved ones and build your relationships. Reserve time away from the hectic pace of life for yourself and your loved ones.
Health: Think of this break as an optimal time for clearing your head of all stress-related matters and begin anew with a physically and emotionally recharged state.
Work: You may encounter some problems owing to inattention to detail and you may want to steer clear of the foggy slate of mind where you can miss appointments or lose sight of practical matters.
Money: The financial hardships can only make you more appreciative of your hard-earned money, so you shall learn to be more careful in future.
Favorable color: Lilac
Aquarius horoscope
Love and relationships: Distractions may prevent you from giving attention to your partner. Try to use communication to forge a deeper understanding and ease out the building tension.
Health: Challenges at the front may help you develop more resilience and build on your stamina.
Work: New ideas and plans energize you and it is a good time to propel yourself on the work front, by getting others onboard for implementing your ideas.
Money: You are likely to be responsible with money matters now and invest more energy in bolstering savings.
Favorable color: Turmeric
---
Suggested read: Know who to date: Your best match by Zodiac sign
---
Pisces horoscope   
Love and relationships: Over thinking isn't the right thing to do at the moment- so take timeout and refrain from pulling those unsettling emotions out of the box today.
Health: There is good energy to take on anything you want to accomplish, just be mindful of not taking on more than you can chew.
Work: There can be a lot of buzz surrounding a long-term project or a group endeavor- and you may do well to get your foot in through the door.
Money: Money seems optimal at present but be careful of being reckless with impulse buys.
Favorable color: Rust
Sign up to our newsletter to receive your daily love horoscope in your inbox. It comes enveloped in loads of love!
Summary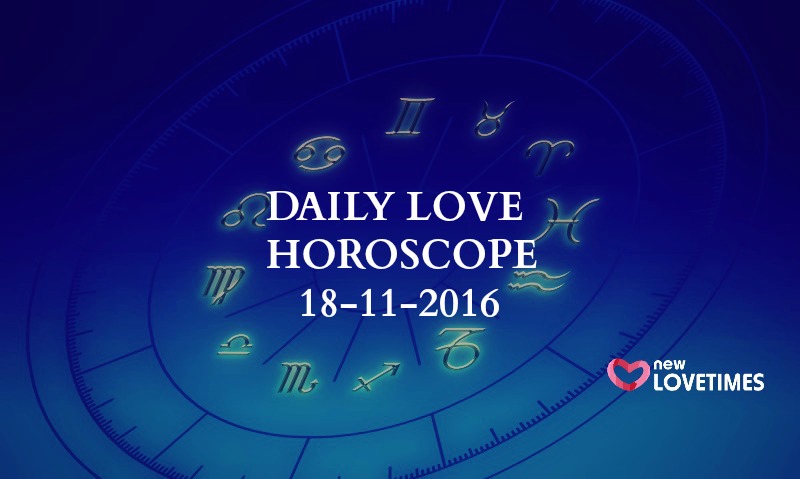 Article Name
Daily Love Horoscope For 18th November, 2016
Author
Description
Here's your daily love horoscope for today. Check it out to see what the stars, the planets & the universe have conspired for you!