Today is the day of intensity. The planetary transits are stirring a lot of opposition and our plans shall turn Herculean. Ambitions are flared, relationships take an all-time high priority, energy levels soar and there is an unyielding drive to achieve more, in every realm of life.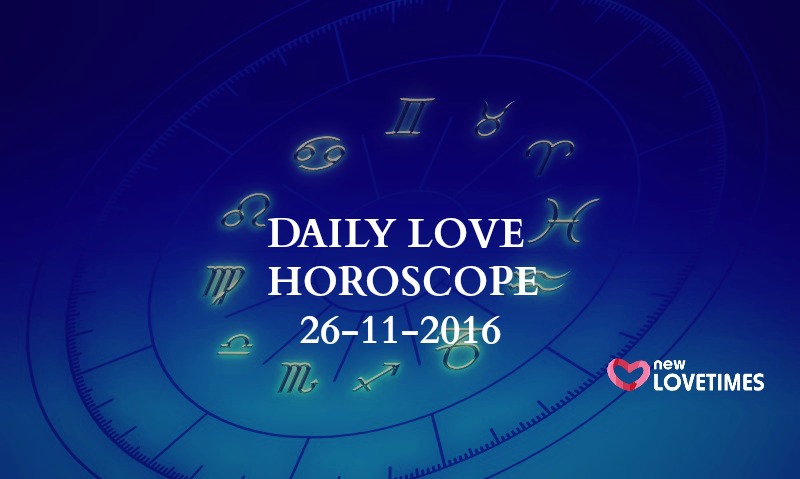 If you wish to make more of this 'big' day, read your daily love horoscope here:
---
Suggested read: What your Zodiac says about the person who will be attracted to you
---
Aries horoscope
Love and relationships: Matters of heart will finally be set right and a beautiful day awaits. But bear in mind to not take things for granted and work towards a loving relationship with positivity.
Health: The roller coaster ride of life may create some stress. Take special care of your neck by focusing on exercises and sound sleep.
Work: You are going to be a hunter on the prowl at work today. You shall rightfully claim what you deserve, whilst keeping your grace intact.
Money:  There are times to save a nickel and there are times to earn it. This is the week to move forward and earn wealth.
Favorable color: Red 
Taurus horoscope
Love and relationships: Life throws challenges and it is important that your loved ones are with you during difficult times. Work hard towards building stronger bonds of love.
Health: You are prone to common cold and infection in the lungs. So keep that sweater on and drink hot fluids which are non-alcoholic and non-caffeinated.
Work: Challenging assignments beckon which may lead to travel and lots of sleepless nights.
Money: Save your grain for the rainy day is the motto you will do well to bear in mind this week.
Favorable color: Blue 
Gemini horoscope
Love and relationships: This is the time to break away from the old and embrace the new. You will finally get a chance to call a spade a spade and move on.
Health: Your delicate ankles need pampering. Find yourself the closest foot spa and take care of your feet.
Work: A light day in terms of work will help you sit and plan for future endeavors and projects.
Money: Spend the dough while keeping in mind that end of month is still a bit far.
Favorable color:  Purple
Cancer horoscope
Love and relationships: Time to introspect and understand the reasons for past hurt and things that need correction. Understanding the hurt will help you to heal as well as move forward.
Health: Take a break from looking at the computer screen and recheck your eyes for strain. Your hardworking nature ensures that you get very less sleep time. 
Work: A hectic day with seemingly endless work and challenging assignments shall keep you on your toes. However, you enjoy the pace and are invigorated by the mental momentum.
Money: Lean day in terms of money, but you wouldn't miss it as you would be busy earning it.
Favorable color: Black 
Leo horoscope
Love and relationships: An old feeling will come back, either with the old flame or new. You may embrace it for all its worth or look at waiting it out to find newer suitors who give you all that you desire.
Health: Lower back pain is imminent owing to immense workload. A massage appointment to rewire yourself is due.
Work: Chance to grab something really challenging yet scary at work may catapult you to the big league. It is the time to take that plunge.
Money: Respect your money and don't throw it away on trivial pursuits, there may be a big fruitful investment in the future.
Favorable color: Green 
---
Suggested read: This is how you will get over him, based on YOUR Zodiac sign
---
Virgo horoscope
Love and relationships: Virginal feelings in love are about to bloom. Keep a lookout for Cupid to strike. Let your heart flutter.
Health: Skin related issues can create stress for you today. Sleep well and let your skin heal.
Work: Enterprise and innovativeness will take you far. Think outside the box and go for the big win that is calling out to you.
Money: Time to let the moolah come in for all the effort you have put over the years.
Favorable color: Orange
Libra horoscope
Love and relationships: Your patience and rock solid nature is going to draw out the loving and caring of a kind soul. Just make sure to seize the opportunity and lock eyes with love when it meets you in a crowded room.
Health: Take care of your stomach and make sure you make life palatable for the important part of your body. The magic word is detox.
Work: Work hard and party less hard this week. All your effort will bear fruit in the coming weeks and months.
Money: Keep a tight budget as you would need to spend when the time is right on important life investments.
Favorable color: Yellow 
Scorpio horoscope
Love and relationships:  It is time to dig your head in the sand and wait out the possibility of heartbreak. Our loved ones are sensitive to words that can hurt them, so make sure you use your words to nourish the bonds of love.
Health: You need to throw caution to the wind, but also stay clear of any kind of common cold and flu.
Work: This may be time to take a call on what is the right career for you or even look at changing course midway. The decisions you take now will help you succeed in the long run.
Money: It is time to loosen the purse strings and start spending on stuff that you want. Go pamper yourself.
Favorable color: Pink 
Sagittarius horoscope
Love and relationships: Love will take turn your world upside down today. If you have a chance, seize it and be expressive of your emotions and feelings. This week, your heart rules you.
Health: Make sure you exercise and keep yourself charged and full of positivity.
Work: You may find your mind to be elsewhere this week. But the thorough professional that you are, you will glide through the week without anyone noticing.
Money: You need not worry about lack of money this week, but look at how you can spend wisely with maximum return.
Favorable color: Violet 
Capricorn horoscope
Love and relationships: Time to nurture what you have, no matter what the external temptations might be. Sometimes what you have is more important than what you could have.
Health: Eat well and healthy. Chances of tiredness and hence low blood pressure should be avoided with timely sleep and rest alongside an intake of nutritious food.
Work: Recognition at workplace is something that is going to happen a lot. Remember this is the fruit of all your hard work, so be proud and happy.
Money:  Future planning in money matters beckon. Living in the now is great, but saving for later will be better.
Favorable color: Red 
Aquarius horoscope
Love and relationships: It is a passion filled day for you as you meet someone who knocks you off your feet and takes you to the clouds.
Health: Knees for the Aquarian are to be taken care of. Make sure you hit the gym without fail but avoid carrying heavy loads.
Work: You are looking for newer avenues now for your professional growth and fulfillment. Your search will fructify and you will succeed.
Money: Money is not something that needs to be worried about per se, but take a close look at expenses which are unnecessary.
Favorable color: White
---
Suggested read: 16 Zodiac signs that would make the perfect partners
---
Pisces horoscope   
Love and relationships: It is time to take hard look at a relationship that may be pulling you down. Look at the red flags and search for the best way to resolve any issues in your relationships.
Health: Take care of your back, and make sure you take enough breaks during work to avoid contracting any sickness.
Work: Work is going to be centre stage for you this week, with changes in your workplace and new dynamics in place. You will be on your toes and win every battle.
Money: It is time to start saving, for yourself and your loved ones.
Favorable color: Olive
Sign up to our newsletter to receive your daily love horoscope in your inbox. It comes enveloped in loads of love!
Summary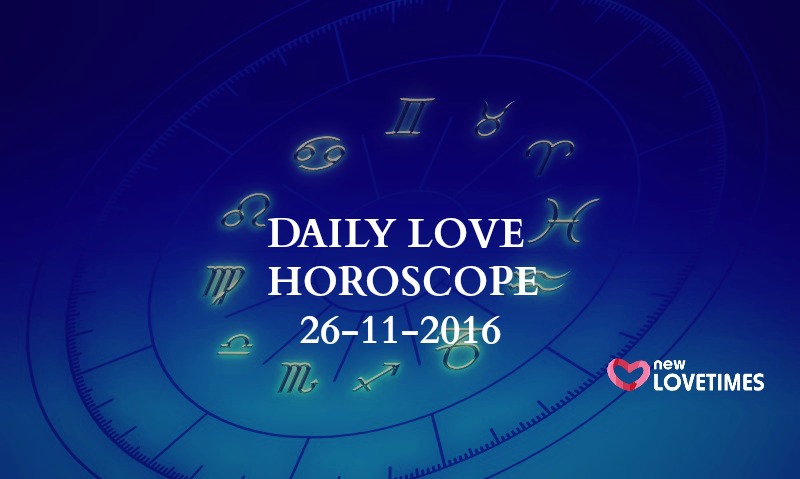 Article Name
Daily Love Horoscope For 26th November, 2016
Author
Description
Here's your daily love horoscope for today. Check it out to see what the stars, the planets & the universe have conspired for you!