It's a tacit rule that pretty much everyone adheres to – the third date rule. But what exactly is the third date rule? This is an arbitrary rule that someone made up that says you can have sex on the third date, and not before that. You can choose to have later, but definitely not before that. And if you've been following this arbitrary rule all your dating life, you might want to think again, for a new survey says that you may want to wait until your fifth date before sleeping together.
AVEConcept is a Danish pleasure and lifestyle brand, and it conducted a survey on 2,000 Americans so that they could get a better understanding of modern day intimacy, which would then help them collate a timeline that details each milestone events and when they should ideally occur for a perfect relationship.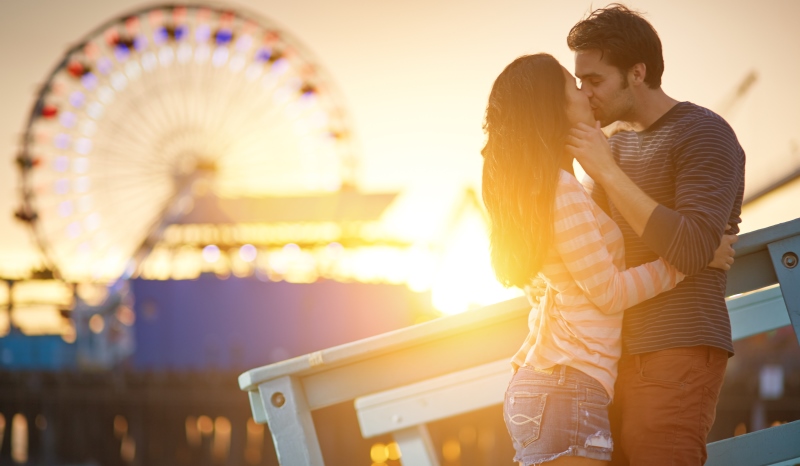 Image source: Shutterstock
This timeline basically suggests that the unwritten three date rule is a thing of the past, and that couples should wait till the fifth date to get intimate. Along the same lines, making a relationship official should happen after about two months of dating. And the next crucial step, meeting the parents, should happen after four months of dating, says the new timeline.
But what about talking about money and your ex? When should you touch upon these two aspects? AVEConcept's research says that you should wait for five months before talking money or your past relationships.
The research also revealed that Americans feel that you should wait for an average of 5.7 months before asking your dating partner's credit score.
What about talk of sexual likes and dislikes? When is the ideal time to reveal these? The average American feels comfortable revealing these to a new partner after about four months and 20 days of dating. Add another month to this tally for when they think it's okay to introduce adult toys into the bedroom.
On the flip side, people think it's okay to criticize on your partner's outfits after just two months and nine days of being together.
---
Suggested read: These 4 things kill a relationship – most effectively – says Science
---
Speaking about the relationship timeline, a spokesperson for AVE said,
"Sometimes relationships are all about timing – whether that means introducing a new flame to the family or bringing adventurous new options into the bedroom. What is clear from the survey is that around three to four months are when people actually start getting comfortable."
Further, the spokesperson added,
"We understand the importance of feeling comfortable with your partner. That's why we don't just focus on sex toys, but more about pleasure and lifestyle. The survey shows that while people are willing to experience pleasure, they will not do so at the expense of comfort."
Four months and eight days is what it takes before partners are ready to stop locking the door when they hit the bathroom. And it's four months and 11 days before people say they are comfortable crying in front of their partner.
Coming to controversial topics, the study revealed that it takes five weeks before talking about politics and religion, six weeks and five days before revealing their views on abortion, and eight weeks and three days before bringing up an ex-partner.
And when it comes to things that are never okay to do, about 60 percent of the respondents revealed that it's never okay to share a toothbrush, no matter how ling they've been with someone. One in four people thinks that discussing past intimate partners should always be off limits, and a third of the respondents think that it's never okay to pass gas in front of their partner.
Last, but not least, the relationship timeline suggests that a couple shouldn't even think about getting engaged till they've dated for 23 months.
So what do you think of this relationship timeline for the perfect relationship? Do you think it's ideal? Sound off in the comments below.
Featured image source: Shutterstock
Summary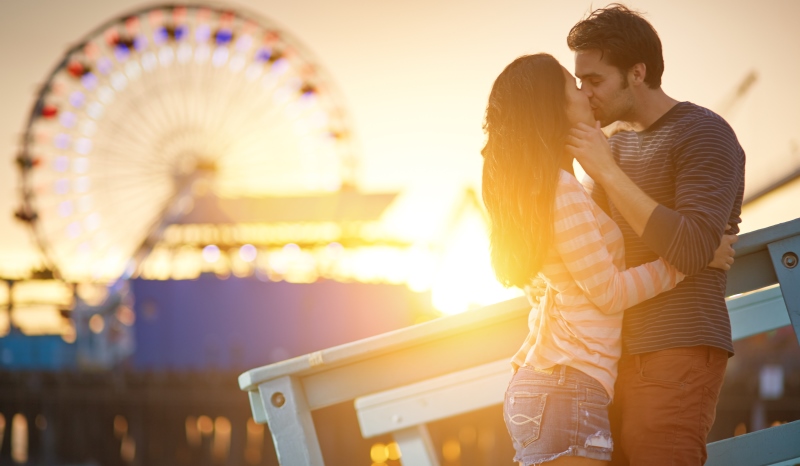 Article Name
Ditch The Third Date Rule, And Wait Till Fifth Date To Sleep Together, Says New Study
Author
Description
Do you follow the third date rule? A new study suggests that you should wait till the fifth date before sleeping with your partner.