Too often, when people fall out of love, they simply move on – as if moving on is that easy. There are people who assume that getting over someone is an event. As if one day, you wake up from your sleep without all those memories and somehow, you are able to carry on with your life, as if nothing really happened. Getting over someone is never an event like that. It's a process.
Image source: Google, copyright-free image under Creative Commons License
It has been a few weeks now – 27 days and 5 hours to be precise when I saw you for the last time, but it still feels like yesterday. I can still imagine your midnight blue eyes that had a tint of green in them, making them almost flawless. Your essence still surrounds me and I can inhale your presence on my bed, even when you are not here – even when you are never going to come back.
---
Suggested read: Learning to fall in love with breakups
---
We ended things mutually, or maybe, that is how you wanted it to sound like. We took our separate ways in life and pretended to get closure, but how am I supposed to make peace with my broken heart that finds no solace in that "closure." Every time, I try to get over you, I think of some or other thing that reminds me of you.
I have finally reached the conclusion that I would never be able to move on. Getting over you is the most impossible thing in this world and I can't simply pretend that it didn't happen – that we never happened. I can't open my eyes, knowing that you are the only one I want to see. Your voice still echoes in my mind and even in the darkness, I am somehow able to create a perfect silhouette of yours.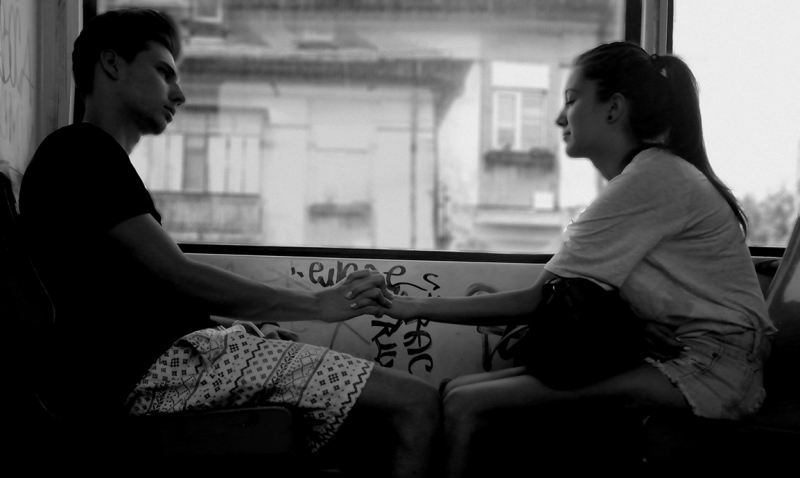 Image source: Google, copyright-free image under Creative Commons License
Every time, I listen to "our song" or visit the same places in the city where we used to meet, my heart disintegrates into some thousand pieces, knowing that it is never going to happen again – knowing that my past is all I have right now. I have no future to look forward to. Nothing to hold on to in my life anymore.
Whenever my friends ask me, I tell them that I am okay. I can't let them know that getting over you is one thing that I am not able to do. I am not okay. How can I be fine and carry on as if nothing happened? Everything that I had planned about our my life has been burnt to the ground. I am left with nothing. I don't know how to go ahead without any idea of my future – a future that we both imagined, which now exists only in my imagination.
Getting over you means I have to let go of all those precious memories of ours. Those vivid moments are all that I am left with and I am not ready to let them go. Not for a thing in this world. No matter how many girls I would date in the future or how many kisses I would share, they would never be like you. There would never be another you.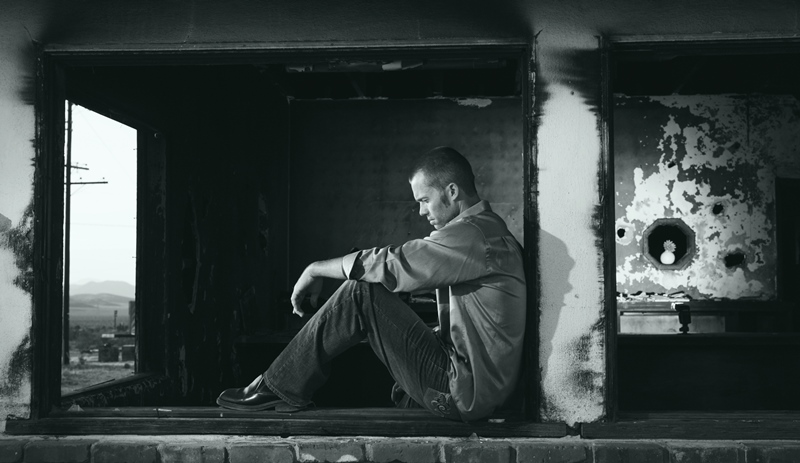 Image source: Google, copyright-free image under Creative Commons License
People might walk in and out of my life, but no one would leave such an irreplaceable mark on my soul, the way you did. Everyone else would be either rain or snow – the hurricane will always be you.
---
Suggested read: Why letting go of a relationship isn't as simple as it seems
---
I think of you every second. I only see days turn into nights and simply drag myself from one day to another while moaning for this catastrophe. Maybe the reason it still feels like a dream that happened yesterday is because I still think of you every single day. It could have happened a month or a few weeks back for you, but for me, it is still fresh in my memory. Getting over you can never be an event for me, it would always be a process. A never ending one.
You are still here with me – through tears and smiles, happiness and sorrow, life and death, and everything in between.
Featured image source: Pixabay, under Creative Commons License
Summary
Article Name
Getting Over You Is The Only IMPOSSIBLE Thing In My Life
Author
Description
Getting over you is like learning NOT to breathe!