The moment someone talks about a long distance relationship, what do you imagine? When I talked about mine, I remember people chipping in with the snarky remarks about how it crushes your heart and leaves you in a pool of tears.
You are never going to be happy with someone who is always far away. 
How would you even know if he ends up cheating on you?
---
Suggested read: 15 surprisingly simple long distance relationship advice to bring you closer
---
My skepticism was at its peak because as much as I wanted to drape myself in the colors of love, I was staring ahead at the uncertainty of the situation. I asked myself if the love I felt was strong enough to help me sustain the pressures of long distance dating. Here is an open letter to every single person who is scared of long distance love. Trust me when I say it is the most beautiful way of being in love.
Beating your morning blues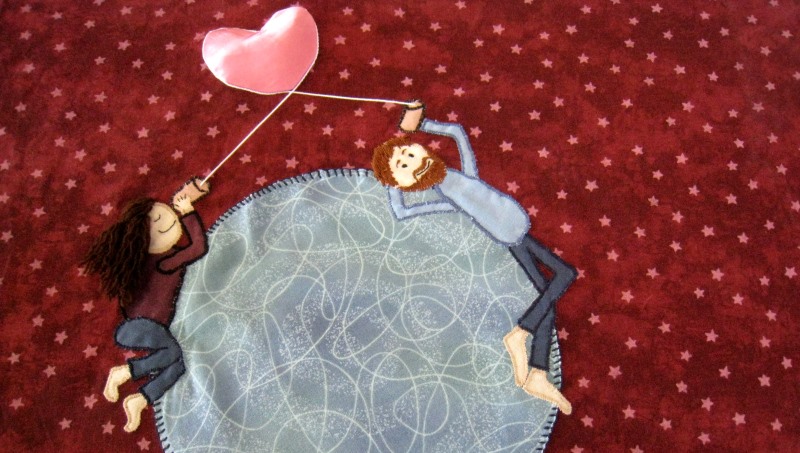 Image source: Google, copyright-free image under Creative Commons License
Yes, you will wake up all alone and often feel that the world has crashed around you. You may think that all you really need is to melt in the arms of your lover, so you stare longingly at your phone screen and hit a call to the only guy who could make you smile. Those mornings suck, right? No, babe you are wrong. When you call a guy who is miles away from you and you break down over the phone while telling him that you love him, he is going to go all romantic and do his best to make you smile. He will laugh off your dramatic rambling, but will then paint beautiful fantasies of the things that you two will do when you meet next. Whether with his help or not, it is possible to beat the morning blues with the help of a little imagination!
Trust keeps love going
I really hate being that typical jealousy girlfriend who needs to stalk her guy all of the time! I mean if you can't even trust a person, how are you ever going to love them? This is what long distance love has taught me. I know that he is going to be busy, that he parties with his friends and that he has a life of his own. But, do you know what still ticks me? The way he texts me at night or calls me up just to let me know that when John was kissing Emilia, he was wondering about how it would have felt if I was there at the party too. I trust him because I know that our love is strong enough to make him feel beside me. I remember how he once told me, "I don't miss you because we miss people who are not with us. You never leave me; you are always with me, inside the heart."
That one big date
Image source: Shutterstock
Now, this one makes me really passionate. Think of that one time when he is going to come to see you. He will be traveling many miles, changing a lot of programs, taking that extra leave — all because he wants to steal some perfect time with you. Yes, all dates are special, but when you are in a long distance relationship, these few rare dates are truly magical. Forget Nicholas Sparks: you will actually get to live your own fairy tale romance, which will be a lot more beautiful than the most romantic novel you have ever read.
I still recall that one first big date with my long distance lover. Everything faded away and all I saw was his perfect face. The moment we hugged, it felt like every wrong in the world ceased to exist. I didn't care where I was because it felt like the last piece of the puzzle had finally fallen into place. I was complete. Yes, your eyes will be moist when he has to leave, but your heart smiles again at the hope of seeing him again. The anticipating of meeting the one person your heart has chosen keeps you going for all the time in between.
---
Suggested read: 15 unique problems only couples in long distance relationships can understand
---
When love is true, distance is just another thing
Finally, I don't really believe that you plan who you fall in love with. Love is one of the most powerful emotions and often you may not realize that until you have fallen in love. So, once you have fallen in love, don't cry because you can't see or meet or hug your lover every day. Love demands walking the extra mile to make things work.
Yes, I have been seeing someone I don't get to meet and no, it hasn't made my nights worse. I go to my bed knowing that tomorrow we will start another day at two different places in two different cities, but our hearts will still be together. As long as the two of you are willing to make it work, there is no way long distance love won't work.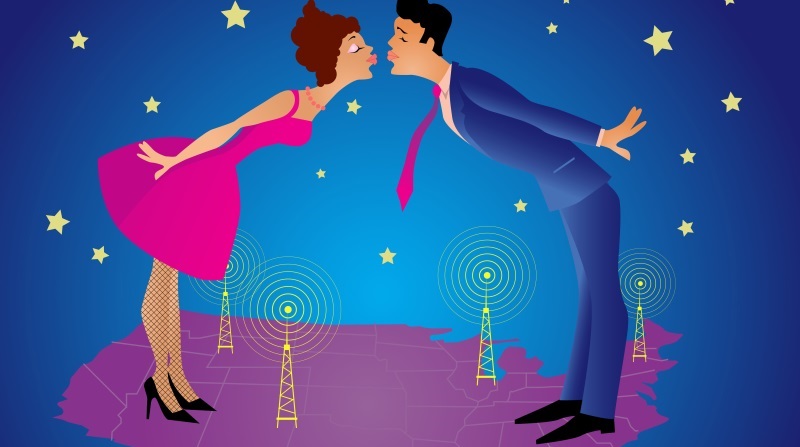 Image source: Shutterstock
True love doesn't cares about distance. Once it happens, you will fall for the person unexpectedly. You don't need to meet someone everyday to feel what romance truly is. And you always have that amazing Skype where you can almost touch him, almost hug him and almost kiss him. Go for these virtual dates and once in a while surprise him by actually showing up at his doorstep. The thrill of seeing your lover should be enough to keep you going because love surely is the magic that makes people crazy.
Being in a long distance relationship myself, my earnest request to every guy and girl out there who cries themselves to sleep at night is to simply let love be the guiding light. Give people the space they need and if the person truly loves you, no distance is big enough to separate the two of you.
Even if you are in two distinct time zones, you will learn when to talk. It is the little gestures that truly set the right tone for any relationship to grow and become what we want them to be. Do not give up on your partner just because you can't wear his hoodie in the cold winter night. Call him at random hours, tell him your favorite poem, sing to him in your terrible voice, send him your ugly selfies and share every day with a perfect smile. Life is a lot emptier without love, so when you do these little things for a person, no amount of miles will keep you from smiling.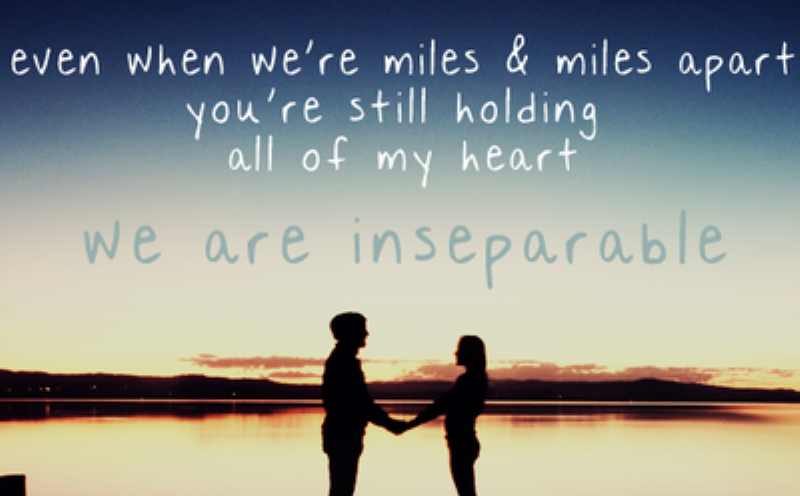 Image source: Google, copyright-free image under Creative Commons License
Everyone deserves a love story that can paint the stars in their eyes. Don't let someone tell you otherwise. If I had listened to what others had to say and not given long distance love a chance, I wouldn't be typing this up and blushing at the memories I have made. I would have lost out on one of the finest love stories that I have lived. If I had given up on long distance love even before giving it a try, I would have never felt the real zing of meeting someone after an eternity. My poetry would never have got the name it deserved and I would not be guiding you into making the right choices as well.
---
Suggested read: The epic guide to making your long distance relationship thrive!
---
Love is powerful enough to help you make things work. So forget your qualms and give it a chance because you deserve it.
Sincerely,
A long distance happy lover.
What is your experience of long distance love? Share your story.
Featured image source: Google, copyright-free image under Creative Commons License
Summary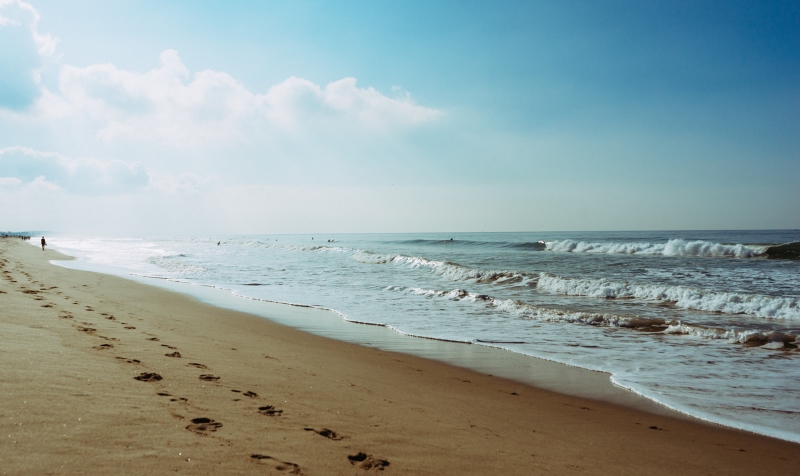 Article Name
Long Distance Love: The More Beautiful Way Of Being In A Relationship
Author
Description
Is long distance love doomed from the start? I don't think so - here's why...