People get into a relationship thinking that it will last a long time. But alas, not all relationships last that long, and there is no mechanism, means by which one can know whether or not their relationship will stand the test of time. However, a new app claims otherwise.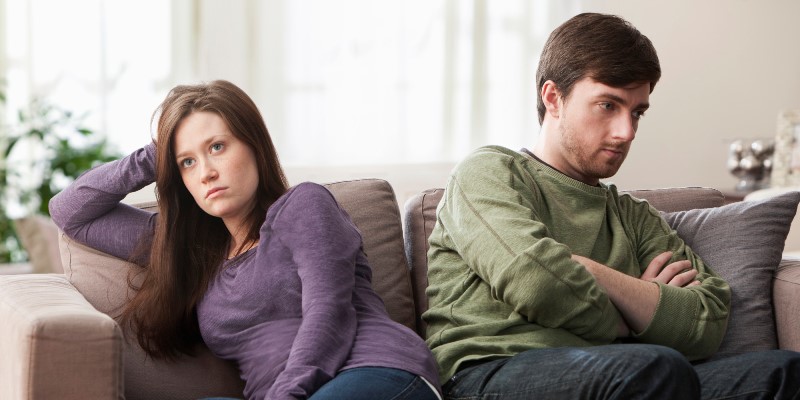 Image source: Google, copyright-free image under Creative Commons License
A new app, StayGo, claims that it uses science to predict whether or not your current relationship will last. StayGo app asks a user to sign up using their email or Facebook account, following which, they are asked to fill in some standard information like location, interest (males, females, or both), and age. Then comes the part where the user needs to fill in information about their partner(s), the kind of relationship you're in – casual sex or a long term committed relationship, their sleeping arrangement with them, the number of times they've said the three magical words, 'I love you,' and so on. Apart from these, it also asks the user to input answers to very detailed questions about their significant other's personality, including and not limited to how they handle stress, how they behave when stuck in traffic, etc.,
---
Suggested read: Happy Couple app wants to help you and your SO get to know each other better
---
Then the user needs to answer a series of questions like how you met, how happy are you with your partner, the number of hours that you communicate daily, how satisfied are you with your relationship, and how often you see each other. Using a series of algorithms, the app then assesses the user's answers, and then gives a score out of 100, which is called the SG Score. It also gives you an assessment on how the future looks for your relationship – either good or bad. The research is backed by a number of scientific studies and references, cites the StayGo website.
Another feature of the app is that it has a 'tracker' which monitors the ups and downs of a user's relationship on a daily basis, and allows them to see their most recent scores, charted in a neat line graph ordered chronologically.
The StayGo app was developed by a group of psychology professors and relationship experts, including Benjamin Le, Liz Schoenfeld, and Timothy Loving. According to the site, StayGo app takes "an entertaining approach for evaluating anyone's relationships" through the use of science and social networking.
StayGo's creators want their users to "Stop wasting time. Make smart decisions about whether to commit or quit. Find out faster."
The new app is free and available to download on iTunes and PlayStore.
Would you use the StayGo app to check if your relationship will go the distance? Or do you think an app doesn't have the ability to do so? Share your thoughts with us in the comments below.
Featured image source: StayGo
Summary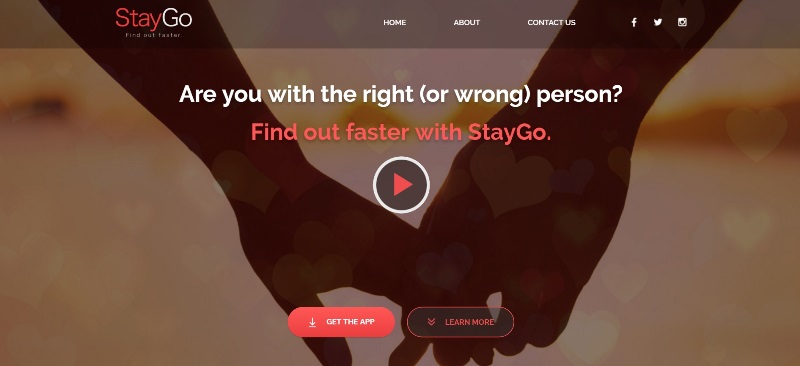 Article Name
New StayGo App Uses Science To Predict Whether Or Not Your Relationship Will Last
Author
Description
You can now use the new StayGo app to check if your relationship will stand the test of time.