When it comes to holiday gifts, we say your heart knows best. But just in case, the moody maven's playing games and refusing to answer, we've got your back. We know how difficult it can be around this time to plan that long-due trip but also not forget the presents. But you have nothing to fear, when NLT has teamed up with the stars to draw just the list of best holiday gifts that shall bring a smile onto the face of your beloved, beyond doubt.
Here's what you need, just look up their zodiac and find your bliss:
---
Suggested read: 16 Zodiac signs that would make the perfect partners
---
Aries (March 21 – April 19)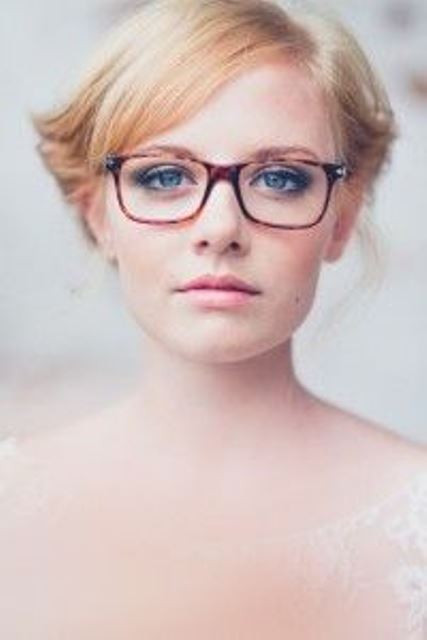 Image source: Pinterest
An Aries is imaginative and creative. She is vivid, vibrant and lively without ever going over the top. She likes to mix and match her classics with funk to create her own innovative ideas for a new fashion style. If you want to gift her, gift her something like out of the box. She likes experimenting anyways, so shopping for her wouldn't be much of a headache. Gift her something like a pleated metallic skirt, some fancy cuffs, printed eye-frames, bucket pouches, feather dresses or cool-colored sneakers.
Taurus (April 20 – May 20)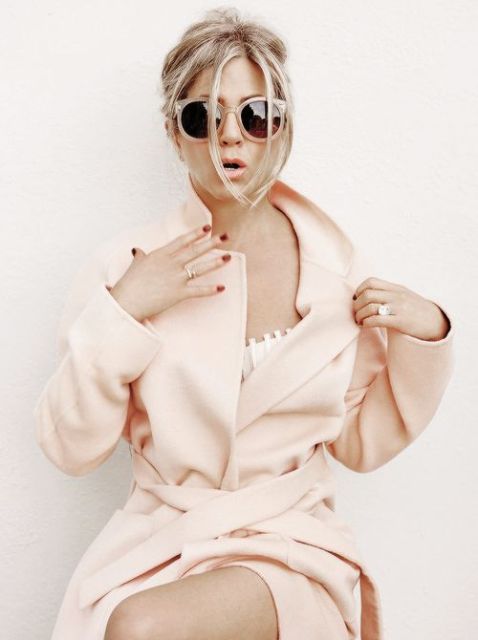 Image source: Pinterest
A Taurus woman doesn't defer and shun bold prints and loud colors. In fact, she can carry them off with utmost confidence. But at the end of the day, all that she needs is comfort in whatever she wears. Thus, if you don't want her to wear her night gown and head out with you, gift her something comfortable with vivid colors and striking prints that she can rock with confidence. You might gift her stuffs like sequin shift dress, a pair of round metal-framed sunglasses with blue or green mirror lens, crystal bangles, a pair of ripped jeans or belted sandals.
Gemini (May 21 – June 20)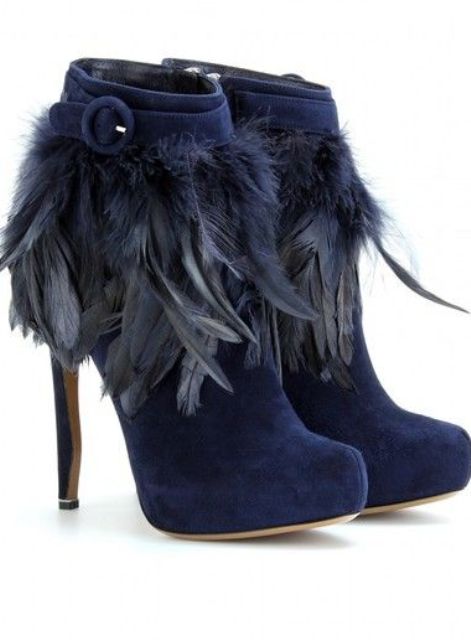 Image source: Pinterest
Jaunty yet sophisticated, she is the only one who can handle masculine and feminine wear altogether like a pro. She is all about elegance and style, yet carrying off her cool self. She is very confident in everything that she wears, whether it is heels or sneakers. Gifting her anything as long as it is eye-catching would surely work wonders on her. While shopping for her, look out for amazing pieces like a long knee-length dress with a side-split, a formal tight-fitting cotton mini-skirt, velvet ankle boots, sports bra in unusual colors or XL-sized T-shirts.
Cancer (June 21 – July 22)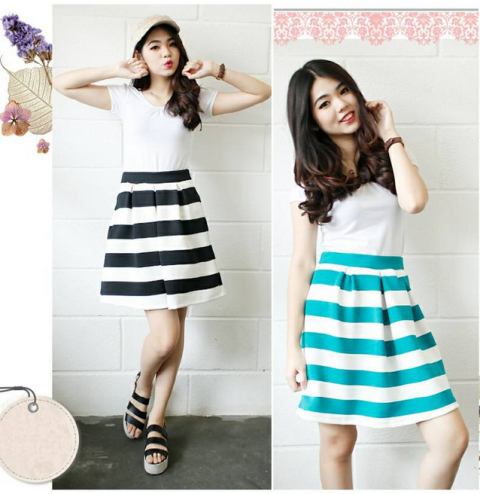 Image source: Instagram
With a classy style, she is all about sophistication. She just loves to keep her choices classy with a little hint of elegance in it. All she wants in her wardrobe are classics. That's all she shops for, at the end of the day. So, no matter whatever amount of funk-fashion magazines she reads, she will never refrain from buying and wearing classics. That's her personal favorite and only thing that she wears. So, while shopping for her, watch out for classics, e.g. a long coat, a passport holder with a smart quote, American diamond earrings, velvet slippers, woolen checked skirt or a sexy hair band.
Leo (July 23 – Aug. 22)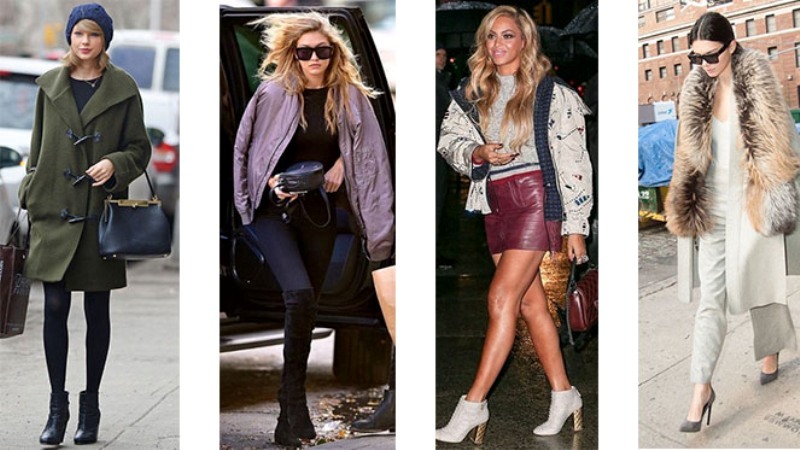 Filled with euphoria and a great sense of determination, a Leo never steps back from a fashion challenge. Just like her, her style is ebullient, buoyant and full of personality. She always shops for bold yet cheerful pieces and that is what defines her. So, do not refrain from buying her bold stuffs like a pair of thick-framed huge sunglasses, black sequin faux leather leggings, lip-shaped mobile covers (yes, that's how bold Leos get), silver boots, a fur cape-coat or a Versus by Versace leather strap watch.
---
Suggested read: This is how you will get over him, based on YOUR Zodiac sign
---
Virgo (Aug. 23 – Sept. 22)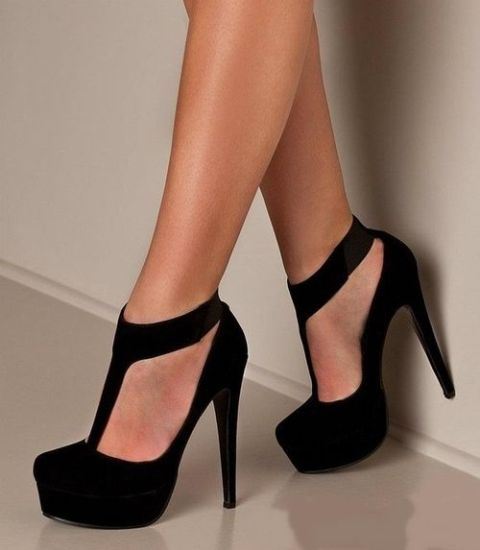 Image source: Pinterest
Feminine grace is all about Virgo ladies. They like wearing feminine stuffs, but make sure that whatever they wear has a touch of modern styles. They are attracted to ladylike silhouettes with a contemporary outlook. So when shopping for them, make sure you get them something that appeals to their feminine side yet making them feel modern and up-to-date with today's fashion styles. You can gift them stunning and stylish pieces like satin embroidered tulle briefs, hairclips, Pashmina scarf (which are lovely), stone-embellished velvet pumps, denim skirts or sequined jumpers.
Libra (Sept. 23 – Oct. 22)
Image source: Google, copyright-free image under Creative Commons License
Libra ladies are gifted with the talent of styling perfectly. She hunts the shops for simple pieces, and with an eye of her unique percipience, she styles them in the most stylish way possible for all to see and appreciate. Thus, when shopping for her, try to buy something simple that she can take to the next levels with her magical talents. You may gift her transparent plastic mobile cases, knee-length jumpsuits, silver belts, blue shades for denims, simple black logo leggings or plain white sneakers.
Scorpio (Oct. 23 – Nov. 21)

Image source: Pinterest
Scorpio ladies are black-lovers. They love dressing up in all black. Their style is all uniform in black. They keep shopping for accessories that go with their styling mania of black- their signature style. So it's advisable for you to make it easy for them in finding just the perfect accessories that go with everything they wear. Hunt the shops for a lace unlined bra, lace mini dress, black aviators of course, baseball caps, black lace hats, a pair of black strappy sandals, a black leather jacket or a knee-length lace skirt of a pastel shade.
Sagittarius (Nov. 22 – Dec. 21)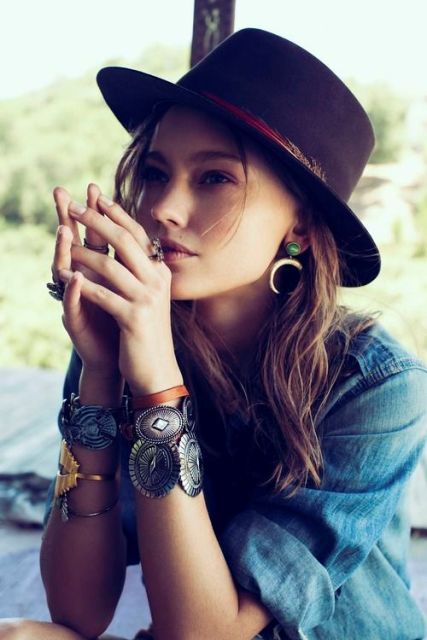 Image source: Pinterest
She is refined, genteel and effeminate, but she keeps it engrossing and fascinating. She reinvigorates her styling with unforeseen colors and vivid patterns, having textures so uncommon. She doesn't balk from great patterns and styles. If you want her to be content, gift her something fun and up-to-date with the fashion industry. Gift her long-bar charm necklace, off-shoulder tops with wide sleeves, wallet with a great quote, white lace bra, wool hat or lace-up flats.
Capricorn (Dec. 22 – Jan. 19)

Image source: Pinterest
She is very sophisticated, but is not content with that. There's something unconventional about all her dressing styles. She never likes to play by the rules, yet she wins with a suit and a crop top. She is bound to be happy if you gift her something simple yet well-groomed and stylish. You need to put in a lot of efforts into shopping for the right stuff for her. You may gift her something like a gold occult-collar, a crushed-velvet twist front top, printed-frame sunglasses, black leather sneakers, fold over clutch or a black stretch wool blazer.
Aquarius (Jan. 20 – Feb. 18)
Image source: Pinterest
An Aquarius woman is defined as lively and dazzling, full of life and vibrant, and so is her style. She takes up the challenge of using abandoned colors, and pairs them up with amazing graphic patterns. She embraces anything that is bright and cheerful as her nature. Gift her something as vivid as she is, something like a golden bikini, a printed tunic dress, thick-framed sunglasses, rose-gold plated necklace, floral-printed mobile case or lace-up heels.
---
Suggested read: What your Zodiac says about the person who will be attracted to you
---
Pisces (Feb. 19 – March 20)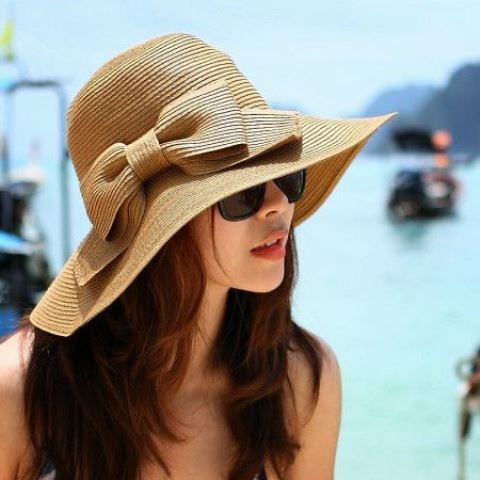 Image source: Pinterest
She is a paradox when it comes to styling. She goes with the flow of fashion, but we would still find certain elements into which she must have had put her creative thoughts. Her styling might be a little unconventional, yet her look is polished. She looks plain yet pretty. If you want her to be all-smiles, then gift her free-spirited pieces, something dropout, yet having chic essence. You may gift a diamond necklace, a silk tunic, a fringed mini skirt, a straw hat, metal-trimmed sandals or a backpack with a cute graphics print.
Tell us all about the best holiday gifts you are picking for your loved one and why. Flood the comments with an overdose of love.
Summary
Article Name
Best Holiday Gifts For Every Zodiac Sign
Author
Description
Coz it's time to wrack your brains for the best holiday gifts!