August is often known as the month of rejuvenation and clarity. This year is no different as we will witness a drastic shift in the planets. In the beginning of the month, Mars will square Uranus and would go into Capricorn by the end. We will also see a solar eclipse on August 11 the world over, which will impact almost every sign in one way or another. Don't worry – we have got you covered with an extensive August Horoscope 2018.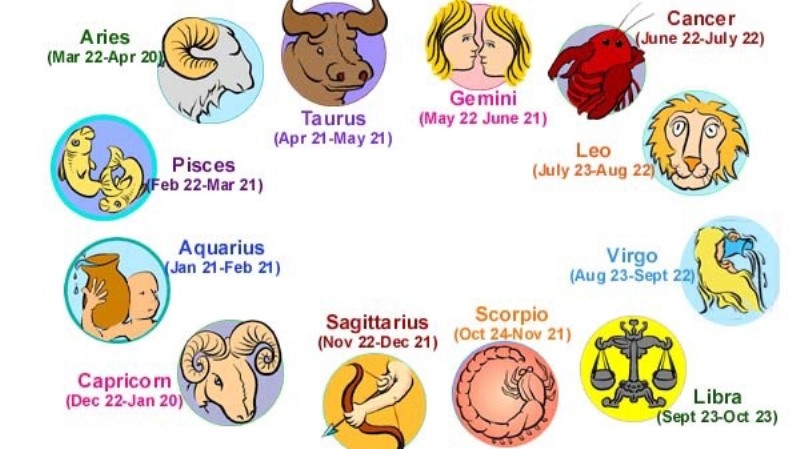 Image source: Tumblr 
---
Suggested read: #AstroSpeak What Show To Watch On Netflix, According To Your Zodiac Sign
---
August horoscope 2018
Aries
As Mars would retrograde this month, it will have a direct impact on your love life. You might feel restless in your relationship and would be attracted to new things. The month will bring someone new to your life as well and it can be the beginning of a long-term relationship. While getting to know new people is always good, don't ditch your old friends in the process.
As Mars will affect your sign directly on August 27, you might feel a bit restless on that day. Furthermore, you would find it hard to juggle your work and personal life. By the end of this month, you might have to make some tough decisions related to your closest relationships.
2. Taurus
While the month would start with no unexpected surprises, you will gradually witness some positive changes. Your ruling planet, Venus, would move into Libra on August 6. This will bring a drastic change in your life and you would feel more positive around the people you love.
You will become sharper and start noticing even the smallest of the things around you. It is the time to admire your partner and let them know how much you care about them. While we won't suggest making any immediate changes in your life, you should certainly start working on the long-term goals of your relationships.
3. Gemini
August will be a mixed bag for the twins. You will be presented with new and refreshing choices at the beginning of the month. Though, the solar eclipse on August 11 might bring some negative vibrations in your life. It can make you question your past decisions and choices regarding your relationships. You might feel an urge to reconnect with your past.
On August 19, Mercury will directly sit on your planet. This will make you creative, not only in your work, but in your personal life as well. As you would try new things, you will feel fulfilled and be inspired by your own journey.
4. Cancer
As Venus would move into Libra in the starting of the month, you will feel a sudden pull towards your family and other responsibilities. Not only will you feel more connected to your roots, but will think of settling down on your own as well. The month would come with plenty of positive events in your life. You can have a financial gain and might go on an unplanned yet fulfilling trip with your partner.
After the full moon on August 26, you will begin to contemplate your actions in a more thoughtful manner. You would discover new skills and hidden potentials, which can bring you closer to yourself and the people you love.
5. Leo
This might be one of the toughest months for Leos. Mercury will hold an evident position in Leo for almost the entire month. This might make you question the foundation of your relationship. It will also make you notice the flaws in the people around you.
As Uranus would retrograde on August 7, it might bring more confusion to your life. Chances are that you would feel restless and unsatisfied till the full moon, which will take place on August 26. You might have to give up on a few things or a long habit for the one you love. Try to be a giver this month and be more selfless. While it would seem tough in the beginning, it will certainly be worth it in the long run.
---
Suggested read: #AstroSpeak The Reasons For Your Breakup Are Hidden In The Stars
---
6. Virgo
Since Virgos love to attain a balance in their life, this month might not be your favourite. Both, Uranus and Mars will bring unnecessary tension in your life, which would put you off balance.
Your partner might seem too demanding at times and your work could be a bit overwhelming as well. Try to harness some harmony in your life by focussing on yourself and spending some time on your own. You would also be tempted to spend your hard-earned money this month. Resist the temptation and try to save something this month as a big expenditure is on its way.
7. Libra
It is the time of the year to contemplate a little on where your life is going. If you are not happy with your work or your relationship, then you should do some soul searching. Go on a solo trip or a hiking expiation and try to spend some time with yourself.
The solar eclipse on August 11 will bring a drastic shift in your energy. You would be more focussed and will crave for some clarity in your life. This is just the perfect time to make some plans for your future and take the next step in your life.
8. Scorpio
Since Mars is the ruling planet of Scorpio, it will be one of the most crucial months of the year for you. As Mars would change its position, you would feel a shift in your energy as well with every passing week. The first half of the month might seem a bit hectic. Your work would be a bit demanding, which can drain your energy. Though, it will certainly be a major step for your career.
On August 20, Mercury will enter your house, which will bring a lot of positive energy in your life. You would be admired at work and your partner will see you with a new perspective. The second half of the month would be dedicated to your personal life. Your relationship will become stronger than ever and you would create some everlasting memories with your partner.
9. Sagittarius
The sun will bring a sense of rebirth in your life this month. You will experience a new-found freedom, which will encourage you to try new things. This is just the perfect time to make new plans and work on your ideas. The lady luck is on your side and you would get positive results in almost every field.
While you would be on cloud 9, your partner might feel a bit neglected. Include them in your plans and don't make them feel left out. Share your energy with them and inspire them to be better. It is time to take the lead in your relationship and guide it towards a prosperous future.
10. Capricorn
Venus would have a drastic impact on your life this month. If you are single, then chances are that you might meet someone new and charismatic, who would just feel "right" to you.
For people who are in a relationship, it can be a month of distractions. You might be attracted to someone else as Venus would stir up your energy. Try to resist the temptation and be focussed on your relationship. Be it work or your personal relationship – you would need to target the bull's eye and stay away from unwanted distractions. Though, after the full moon on August 26, you would get more clarity in your life.
11. Aquarius
Aquarians should be really careful this month. While it might seem like you are doing the right thing or saying the right words, you might end up hurting the people around you unintentionally. Communication is the key to a happy relationship and you need to work hard on reading the signs that your partner is giving you for a while.
You would also feel an urge to travel and go somewhere far. A sense of dissatisfaction might arise from August 6 to 12 due to the change in Venus in your house. By the end of the month, you would contemplate on your love life. Don't try to think too much and have a constructive chat with your loved one to resolve this inner conflict.
12. Pisces
While you would nurture the people around you this month, you should not forget yourself. Too often, while helping others, you get sidetracked. Don't let others take advantage of your at work and your personal life. As Mars would shift in your house, you would get an urge to reconnect with your friends and family.
The month looks quite refreshing for you as you would reconnect the old ties and create some everlasting memories with the people you love. You would feel appreciated in your relationship as you will nurture your partner and encourage them to grow. Just be sure of what you are giving and don't make the kind of promises that you can't keep in the long run.
---
Suggested read: #AstroSpeak A CareerBuilder Study Teamed Up With The Stars To Tell Us About What Your Dream Career Should Be
---
There you go! Now when you know about your August horoscope 2018, you can certainly plan your month in a thoughtful manner. We will be back next month with a brand new horoscope. Till then, have a beautiful August and stay safe!
Featured image source: YouTube
Summary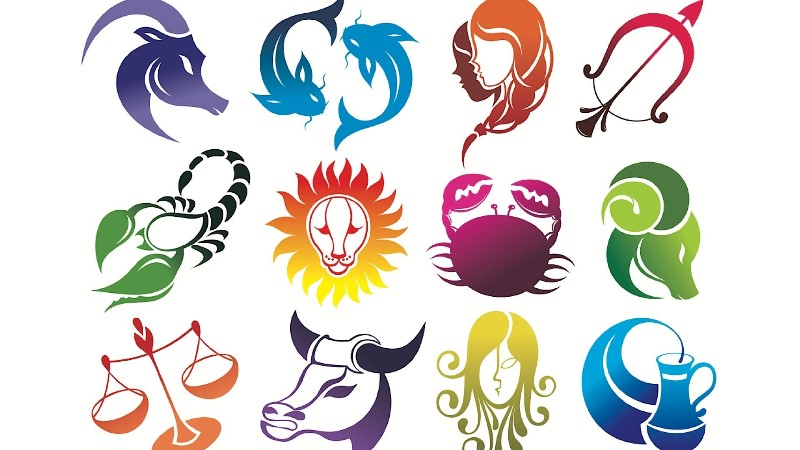 Article Name
#AstroSpeak August Horoscope 2018 By New Love Times
Author
Description
A solar eclipse on August 11 is predicted to impact every sign in some way. Don't worry – we have got you covered with an extensive August Horoscope 2018.