2017 is here, and you must be wondering what it has in store for you. Well, think no more. Here we are with your horoscope 2017, which will help you make the most of this year! Thank us later. 😉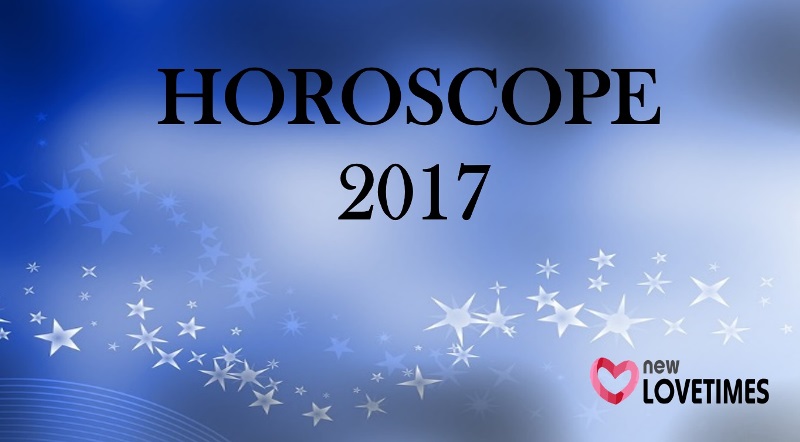 ---
Suggested read: Here's why you ruin your chance at love, based on your Zodiac sign
---
Aries horoscope 2017
If you are already hooked, this year you and you partner are going to be the number one couple. However, trying to be a perfectionist will only stress you up. You will be brimming with charm, all through the year, and you should use this to take your life in a new direction.
The year will begin with new assignments that could help you grow financially, in the months to come. People in the IT sector can expect to surge ahead in their career. The months in which you should steer clear of speculative gains are March, July and November.
Overindulgence might cause health issues.
Taurus horoscope 2017
In 2017, former lovers might track you down and haunt you. But since you will be at your charismatic best, you can handle the situation using some tact. The state of bliss might be wrecked by a brief span of envy.
On the work-front, there will be lots to do, but too little time. In the first quarter of the year, you will have to travel quite frequently. On the financial-front, however, there will be delays.
Stay away from pollutants and allergens, as this year, skin breakouts are likely to trouble you.
Gemini horoscope 2017
This year, you will become fiercely protective of your freedom. You and your partner might have some issues because of both of your flirtatious natures. However, after a few rounds of disagreements and arguments, you will decide to forgive, forget and move on.
You will be travelling more than usual, which will bring you closer to your true self. This might even give you the confidence to deal with a few unresolved feelings.
On the career-front, those who are employed will see things happening in their favor, August onward.
Stress-related problems might trouble you towards the end of the year. Take precautions.
Cancer horoscope 2017
You will be torn between two suitors, this year, dear Cancer. According to horoscope 2017, you will pick the one who takes pride in your creative streak.
Professional satisfaction and success awaits you. If you are in publishing and communication, this is a very good year for you. If there is a risky venture that you would like to undertake, wait until the month of August.
The bond you share with your siblings will change, not in a very favorable way. There will be more irritation in the way you interact with your relatives.
Some of you will move into a place of your own.
Leo horoscope 2017
Do not allow a tense situation, which will be short-lived, to deter you. Friends should always be a source of happiness and comfort, but when they are source of some trouble, you cannot just cut them loose.
You will be in romantic bliss, this year. Professionally too, this year will be a very satisfying one. This, however, is not a good year to look for a new house. Show caution while signing paperwork. Read the documents very carefully.
Rely on meditation to soothe your senses.
---
Suggested read: This is the top relationship deal breaker for each Zodiac sign
---
Virgo horoscope 2017
You will be in a very playful mood, this year. You might even be tempted to stray a little with someone you hardly know. A blow to your self-confidence in the earlier part of year, should not shatter you.
The first-half of the year will see you extremely busy. You may even get a foothold in the international market. Unexpected issues will need you to spend quite a lot of dough.
Problems related to the upper body, and the throat, nose or tonsils, might trouble you, greatly.
Libra horoscope 2017
There will be plenty of ups and downs in your romantic life. However, you dashing lover will promise you many things, but will deliver on only a few.
On the work front, everything that you touch will turn into gold. You will always be in the right place at the right time. People working in a PR agency will make phenomenal progress.
In the last quarter of the year, there will be plenty of delays, but you should not lose your cool. Pay attention to your health.
Scorpio horoscope 2017
There is a lot happening under that formidable exterior. You are on a soulmate hunt, and no one seems to excite you. By the end of the year, you will meet a more lasting love.
The year will kick off with extreme pressure at work. There will be just so much interesting stuff happening. Your seniors will appreciate your work, your clients will be impressed, and a promotion is more than likely. Some of you might even have to travel overseas for work.
Anxiety is your enemy. Guard yourself against it.
Sagittarius horoscope 2017
You are juggling more than one partner, but you should get a little careful now as misunderstanding might start cropping up. After July, all you will hear is, "Congratulations"!
On the career front, there will be plenty of opportunities knocking on your door, opportunities that are more congruent with your perspective and beliefs. If you are already employed, you will want to start your own venture.
This year, begin a good health and fitness regime, dear Sag.
Capricorn horoscope 2017
Though you will have a slow start, your romantic rendezvous will rev up, soon. You should not get involved in a casual relationship, right now, as you are feel too fragile to handle something like that. You need a more stable partnership.
On the career-front, avoid getting lured into a quick-profit scheme. You need to work hard; the money and the appreciation will flow in, naturally.
You should focus health problems related to the stomach area. The women folk must go for a thorough checkup.
Aquarius horoscope 2017
Your attention is diverted, and whoever will hold that, will win your heart. You need to be more tolerant, this year.
The work routine will see several changes. You need to embrace them, and accept them as they are. November and December will be very rewarding for those of you who are involved in creative work.
If you are planning to buy a residence, September is a good month.
To avoid depression and the feeling of loneliness, keep yourself busy and occupied with good thoughts and people.
---
Suggested read: Will you marry him? The 'better and worse' of marrying him, based on his Zodiac
---
Pisces horoscope 2017
The perfectionist in you will drive you nuts, this year. You will set some standards for yourself, which are impossible to achieve. A secret lover will enter your life in the second quarter of the year. Since you have nothing to lose, dive right into it.
Your career might take a U-turn, and you will get into a line of business that will be more suited to your temperament.
No drinking and driving, Pisces, or you can be in some serious trouble.
That's a wrap on the horoscope 2017. Let us know what you expect from 2017 in the comment section below, and whether you are happy with these predictions.
For more, stay glued to this space, folks. So long!
Summary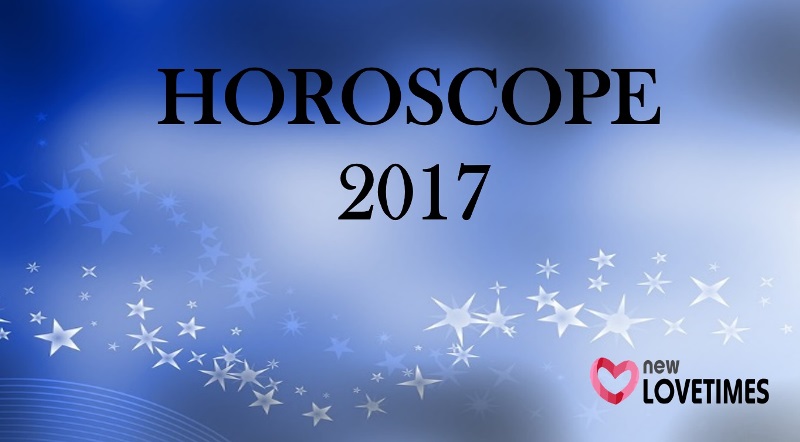 Article Name
Horoscope 2017: Here's All That You Can Expect In 2017
Author
Description
2017 is here & you must be wondering what it has in store for you. Think no more. Here we are with horoscope 2017, to help you make the most of this year!