Valentine's Day is a week away. Don't you want to know what the stars have in store for you? Here's the Valentine's Day 2019 horoscope for each sun sign.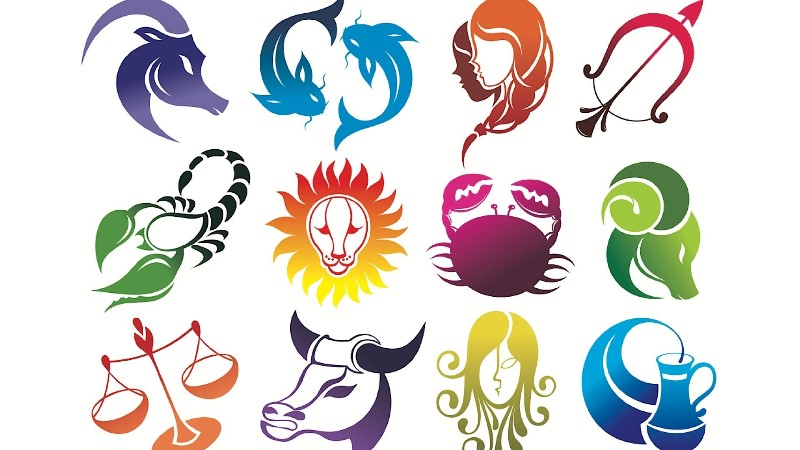 Image source: YouTube
---
Suggested read: Here's Why He Likes You, According To Your Zodiac
---
Valentine's Day 2019 Horoscope
Aries
The Arians are never that psyched about Valentine's Day. To be brutally honest, they hate the day, and making special plans for love turns them off. These folks love spontaneity in relationships, and like the idea of enjoying every day as a day of love. Therefore, this Valentine's Day too, the Aries will want to have as much as much as they do on other days, regardless of whether they are in a relationship or not. On the 20th of January, the super blood wolf moon eclipse filled the lives of Arians with anxiety, and thus, they will subconsciously try to escape this cloud of worry on Valentine's Day.
One thing worth mentioning is that the people born under this sign will miss their best friends on V-Day, and will try to reconnect with them. They want a day that is fun but not sexually charged.
Taurus
For Valentine's Day, Venus will create a trigone in Taurus' constellation, which will cause an improvement in the signs romantic relationships. The people born under this sign need to know the importance of staying calm and not getting too impatient. The Taureans tend to get ahead of themselves when it comes to matters of love, and so this V-Day if they want a smooth sailing, they need to breathe and act wisely.  They should not jump to conclusions, and should not go around blaming other people for their shortcomings.
Taureans currently feel a loss of intimacy, they have been struggling with that through this entire year, and that can cause a trouble in their sexual relations. The stars suggest that they let their hair down and see where the moment takes them.
Gemini
This Valentine's Day Gemini has Mars offering its positive vibes to their sex life. We suggest that they make most of the situation and let the alignment cosmically influence their love life. However, it is also suggested that they don't let their impulses guide them totally, because doing that might land them in trouble. The moon in Gemini will be lenient, which means they will experience an easy communication with their partners, and they might want to use this to their advantage and have the talk that they have been avoiding for quite some time now. For the people who are single, this might be the day they bump into their soulmate.
The valentine's day horoscope for Gemini this year indicates success in relationships that will further strengthen their bond with their partners. The universe is on your side, Gemini, why not make the most of it?
Cancer
Venus is opposing Cancer, this year, and it is highly recommended that people under this sign be more careful on the 14th of February. The conjunction of Mars with Uranus will add to the tension of this month, and you can expect some heated arguments with your partner. The total moon eclipse in Leo will land you in some soup if you don't keep calm, so yes breathe and keep as much to yourself as possible.
Cancers are usually very possessive in love, but this V-Day they will want to let go and spend more time on themselves. If you are married, then use this day to spend time with the family. The single ones might fall prey to nostalgia, and therefore will try anything to get their lost love back.
Leo
This month will drive you crazy, Dear Leo. The astral influences are overlapping, and that puts Venus not in a very convenient position for you. On top of that, Saturn is adding a tint of unexpected to your already chaotic love life. If you don't control your temper, then you might end up exploding at someone you deeply care about. Be cautious of your irritations, and do everything in your power to not hurt people.
The best thing to do then is to avoid contemplating too much, and instead keeping yourself busy with your life. To keep your balance, try paying extra attention to your environment. Surround yourself with people who bring calm into your life. Stay away from those who add to the irritability.
---
Suggested read: Which Are The Zodiac Signs That Are Unbreakable? Let's Find Out!
---
Virgo
Virgos are one of the signs that will be most affected this Valentine's Day because of the conjuncture between Venus, Capricorn, and Saturn. The position of Venus will cause Virgos give up their humorous side for a day and instead focus on their romantic side. The sign that is so crazy about cleanliness and logic, will decide for once to get down and dirty. There will be great public display of affection and appreciation for the person they love.
This Valentine's Day will be an important one for you, Virgo, and you wouldn't want to mess it up. The total lunar eclipse which occurred on the 21st of January allowed you to explore your relationship with dishonest people around you. This was a good thing that happened, since now you can focus on real relationships that bring you satisfaction.
Libra
Though Libra is usually a charmer, this Valentine's Day might not be that easy. Their ability to be diplomatic will be challenged, which in turn, will dampen the celebration around 14th of February. The will, however, be in control of the astral influence, and with some tact, might even be able to steer the day to their advantage. They just need to remain determined to take responsibility of what they say and do instead of dumping the whole thing on the person they love.
While the day is tricky for the Libras in a relationship, for those who are single the day will have something else in store. They are likely to forge some lifelong bonds today, one of which might in the long run convert into companionship of a different kind. Our suggestion hence is that they be alert and not miss the spark.
Scorpio
A fiercely independent sign, the Scorpio doesn't give a damn about Valentine's Day. This might break your heart if you are dating one, but think about it, isn't that the very first thing that attracted you to them? The astral waves of the 14th will not exert much or any influence on the people born under this sign, and so, they will not have to deal with the forces of attraction.
However, behind the whole cold and eccentric exterior, the Scorpio also has a sensitive and fun side that you will know if you've known them for a while. Sex will be a huge factor this day, as it always is. The Scorpios aren't likely to come out of bed this VDay, willing to try new experiences and exploring their fantasies.
Sagittarius
The Sagittarius should expect their heart to be shaken this Valentine's Day. The 14th promises to be a day full of magic. The position that Mars finds itself in at the moment, dilutes the effects that Venus might have, which is very good for the Sags. They will for once learn to put their guard down and embrace the uncertainties that come with love. They will instead want to focus on loving and being loved.
The astral sky will influence the Sag to change their approach to love, which is ought to take their partners by surprise (the good kind!). The single people out there should not feel bad about having no one to spend the 14th with. You might actually get a great chance to travel somewhere you have wanted to for a long time now which in turn will start an adventure that might last a lifetime.
Capricorn
The Venus will make an entrance into the sky of Capricorn determined to make the lives of Capricorns easy. However, the proximity of Mars with Taurus might complicate things a little. All they got to do to avoid such hindrances it to keep a cool head and avoid saying anything that they might regret later. Capricorns tend to be pessimist, and the current planetary position might push them further down the rabbit hole.
The Capricorns who are married or in a relationship will witness the phenomenon of Karma on the 14th. Therefore, whether things turn out positive or not in their favor will completely depend on how they have been conducting themselves of late.
---
Suggested read: #AstroSpeak Eye Makeup For Fall, Based On Your Zodiac Sign
---
Aquarius
This 14th of February, the Aquarius is going to have the greatest time ever! The planets have all organized themselves in their favor. The Aquarius will not overthink or overfeel. Their emotions will be in control, which will allow them to make the most of the day. Mars is likely to send them its best energies, further making the relationship with the partner smooth as cheese. It seems that the Universe has made their happiness its priority.
With everything in sync, the Aquarius will be able to implement some of their desires related to their relationship. Also, it might be a day they get some very good news (hint: their special someone might finally pop the question).
Pisces
Pisceans are the most tender of people on the zodiac spectrum, and so obviously the 14th of Feb is very special to them. The planets don't plan on making things hard for them this year though there is a possibility of some planetary influences toward the end of the day. The simplest way of not letting the planets get in the way (literally!) is to keep flowing with the Universe.
The ones in a relationship will have a pleasant beautiful day with their partners. The ones still on the lookout for love might want to explore a connection with an old friend who previously was off the charts.
There you go! Now when you know about your Valentine's Day 2019 horoscope, and can plan your day accordingly. Love and be loved!
Featured image source: YouTube 
Summary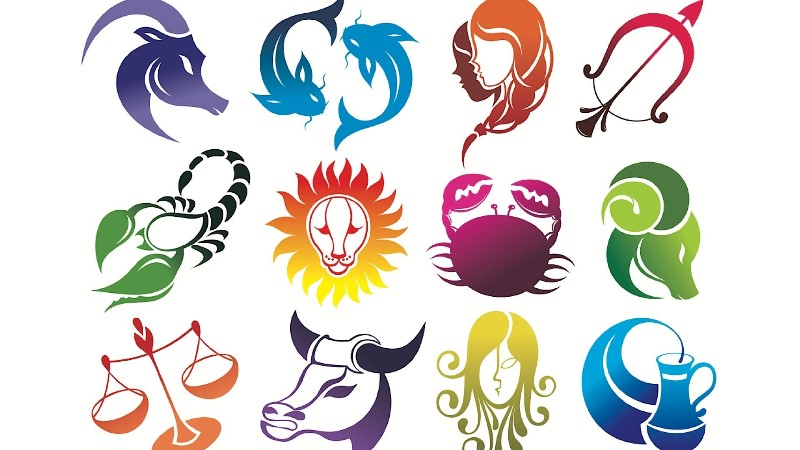 Article Name
#AstroSpeak Valentine's Day 2019 Horoscope: See What The Stars Have In Store For You!
Author
Description
Valentine's Day is a week away. Don't you want to know what the stars have in store for you? Here's the Valentine's Day 2019 horoscope for each sun sign.