I grew up reading Nicholas Sparks novels where the sappiness of love made my heart full of anticipation. For a long time, I believed that there would be a handsome prince who would ride into my life on his white steed and give me everything I had been looking for.
However, as I grew up, I realized that sometimes your favorite love story never manages to become a reality. Too often, our sugar-coated idea of love gets shattered as we grow up, and all that remains is the harsh reality of how love actually plays out—or doesn't.
Image source: Google, copyright-free image under Creative Commons License
Yes, I am afraid to love because I have my reasons to do so. To every girl out there, in this big strange world, who is battling too many inner demons and crying because she is afraid to fall in love, my heart goes out to you. I have been right where you are and I want to reach out to you and hug you really tight just to let you know that you are not alone. Falling in love can be easy, but staying in love is the ultimate challenge.
---
Suggested read: How to love an emotionally unavailable woman
---
With this in mind, read on for my top four reasons why I, too, am afraid to fall in love:
1. The drug can kill you too
I still remember how the euphoria of my first love made me feel. I felt like the Disney princess who could break into a song and dance at every single instant. Life looked perfect and I was happy beyond words. For once, all my love poems had come to life. I really thought that my life was the happiest, but I was unaware that it was the calm before the storm. As the torrential winds blew, my life was deserted once again.
Trust me, falling in love is not hard, but it takes every inch of strength in your body to stay in love. I saw my lover fall out of love with me right in front of my eyes and it broke every single piece of my little heart.
He left me saying, "We were not meant to be. I don't feel comfortable with you anymore. It's over."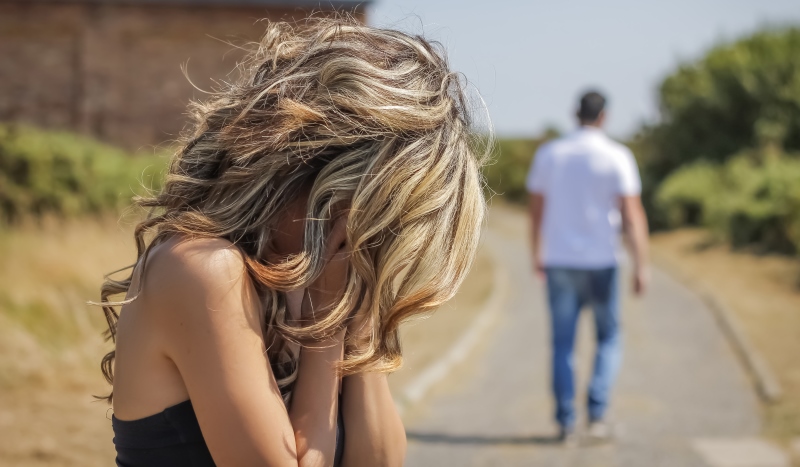 Image source: Shutterstock
These were the words he had said just before he had walked away. In those few sentences, my happiness crumbled right in front of my eyes. The poets are so wrong when they say that time heals all scars. Love may leave a scar that not even the longest time can heal.
I am shattered even today, and simply the memory of that night is enough to make me melt into a pool of tears all over again. Love is a drug and, just like other drugs, it is potent enough to kill you.
I was so broken that I thought of calling it quits, but I stayed. You must too!
2. I don't know who I am
Despite my reluctance to fall in love, it happened again. The real trouble with love is that you never know when it really happens. Sometimes we are mistaken as we may not be in love, but we think we are. I was afraid to love, but when I met a guy who readily took me in my wounded state and let his love cover my scars, I thought I'd give love another chance.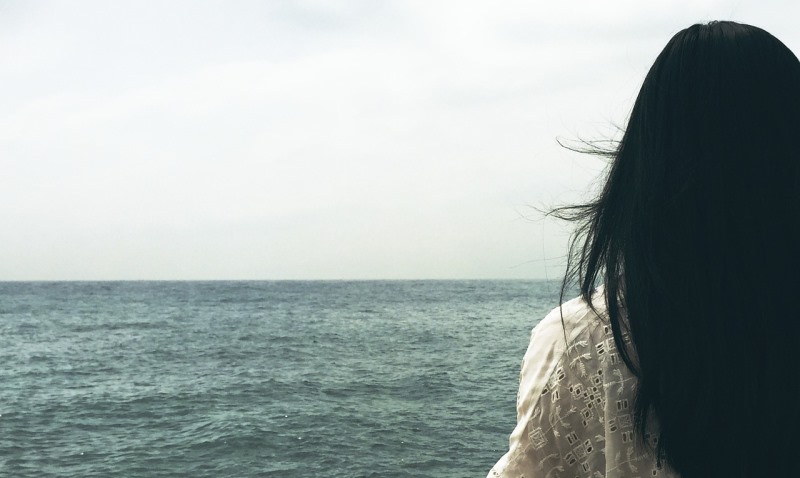 Image source: Pixabay, under Creative Commons License
Oh how I wish I could go back in time to undo my mistake! This time, it wasn't the guy who left me in tears; I just turned out to be an emotional mess that no guy should have to handle. My heart had remained someone else's. It was terrible to still think of the guy who broke my heart even when I was with someone who was busy pampering me with his love.
I am afraid of falling in love because once you are hurt, you end up hurting others. And trust me, when you hurt others, you end up hurting yourself too. My heart cried when I told my boyfriend that we had to split because "we were not meant to be. I don't feel comfortable with you anymore. It's over."
I had become the same guy who had broken my heart, and it hurt to be in his position.
You know what was the worst thing? I ended up making excuses for him. As I had felt bad at abandoning my lover, I wondered if my ex had felt so for me too. I wanted to see him again, kiss him one more time, and hug him so close that every broken piece in me could fuse again. I was becoming someone I would hate to be.
---
Suggested read: 10 sure signs you're being emotionally manipulated by your partner
---
3. You become vulnerable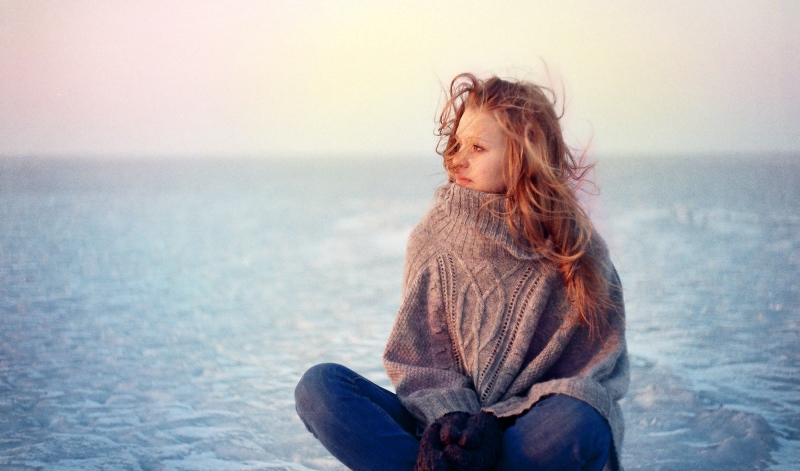 Image source: Google, copyright-free image under Creative Commons License
I am afraid to love because falling in love makes you vulnerable. I saw him again and I was quick to notice how his beard had grown an inch thicker. His scar on the left cheek had faded and his smile was still the way I remembered. He was holding hands with a girl and he looked at her like she was everything he had ever wanted.
Standing on the street looking at him in love with another girl made me feel like someone had pierced a knife right through my heart. Oh, I wasn't jealous, mind you. I just felt empty, robbed of all feelings. I stumbled and fell right in the middle of the street and he turned back and looked at me. Our eyes met and in that brief instant, no one else existed except for the two of us. I smiled, hoping he would come to scoop me up in his strong arms, but he quickly glanced away as if he was afraid to look my way. He was ashamed of me, of the person I had grown to be.
I realized that maybe he didn't even recognize who I was. Just like that, my broken heart tore apart into a million more pieces. Someone would fail if they tried assembling it, because I was sure that the pain I felt was so intense that few pieces went missing altogether. Love is a b*tch and it sucks to know that the person who once saw stars in my eyes could quickly escape, afraid that I would recognize him.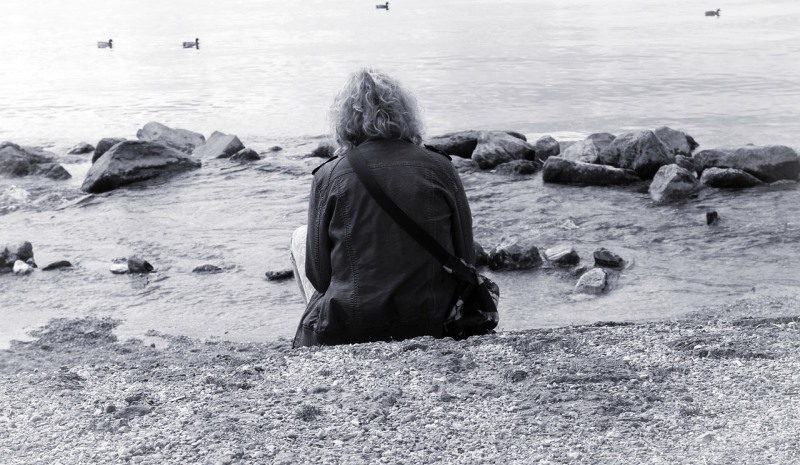 Image source: Pixabay, under Creative Commons License
I don't know whom to blame, but if there is one thing that I am sure of now, it is that I am afraid to love. I can't make someone else the center of my world because I know that, while love is euphoric for some time, people will eventually leave.
They make a hundred promises and may even seal those fancy vows with a kiss and make you believe that forever exists, but people leave and promises break, and nothing remains but memories. And memories aren't always beautiful. Too many times, they make you claustrophobic and simply drown you in tears on those long sleepless nights. They keep you in a deep darkness where the only ray of hope that keeps you going is that things might change by the next day. It is a vicious cycle that I have lived too many times. By now, I am afraid to love again.
4. You lose your identity
I have seen so many couples change themselves for the sake of appeasing their partner. My girlfriend ditches me so she can be with her boyfriend all the time. She started watching his favorite shows, cheering for his favorite team, eating his best dishes, and then when she had changed herself for him, he left her and she had no way to know who she was.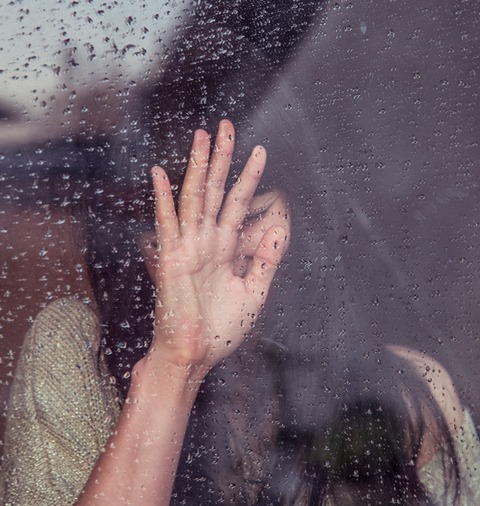 Image source: Google, copyright-free image under Creative Commons License
You change yourself so much that when the person finally leaves you, you become a stranger in your own skin. I am never wholly myself as I carry bits and pieces of every person I have ever loved, even for the briefest time. Today, when I look in the mirror, the image that stares back at me creeps me out because it isn't the teeny girl with painted dreams of the perfect love story anymore.
I see a little of every guy who has hurt me and every guy I have hurt with my emotional emptiness. I am the amalgamation of too many unfinished stories and unwritten poems. I am still longing to find that one happy ending that can complete me, unaware that the only person who can finish my story is myself.
Today, I am afraid to love because I have finally realized that not everyone in life gets their perfect love story. Sometimes, we need to love ourselves and be content with that. I am afraid to love because I don't have it in me to pour the remnants of my heart into another soul.
---
Suggested read: 10 unhealthy relationship patterns that will destroy your marriage
---
I will either break you or break myself more and both cases are a catastrophe best avoided. I am afraid to love because I finally know that, while people leave, their habits don't. I don't want to be a living nightmare of an unfulfilled love story anymore. Maybe, I will just love my incomplete reflection because at least that won't keep me up at ungodly hours in the night and make me wish that I never existed.
I am in love with myself, but I am afraid to fall in love with another person.
Love
The lonely lover.
Featured image source: Google, copyright-free image under Creative Commons License
Summary
Article Name
Author
Description
I may be afraid to love, but I have my reasons for it too...