November is the month of passion and excitement, and should I even talk about fascination?! A period of intense seductive vibes that may complicate relationships. There will be nail-biting drama, scandals, and everything but a humdrum. So let us have a look at the monthly love horoscope for November.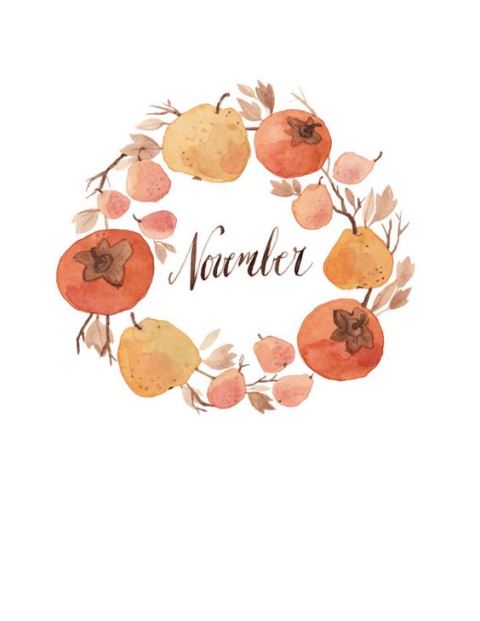 Image source: Pinterest 
On the 8th of November, when Mars heads into Aquarius, you could feel a jolt in your relationships. But after the 19th, expect things to sail a lot smoothly. It will be a time to come together, rise above quarrels, and connect. Expect poignant, creative conversations to happen during the last week of the month, as Neptune sets your romantic dreams into motion.
---
Suggested read: This is your perfect date, based on your Zodiac sign
---
On the 21st of November, travel time will kick in, as the sun blazes on to Sagittarius, the traveler and adventurer. It will be time to pull out your travel bags and passports for a quixotic journey with your bae. The 29th will point your compasses toward putting in more effort in your relationship, a message you should not ignore.
Aries love horoscope
Romance will sizzle for you pretty early this month! In the first week itself, you will be blessed with a cosmic recipe for some sexy weekend together! If you are seeing someone, you should expect passion and desire to be on the charts!
If you are single, prepare for a weekend of heavy socializing and party bingeing. Even if it is just a crush or a romantic fling, the possibilities of a sexual interaction is too intense to avoid. After the 20th, an office romance might heat up!
Taurus love horoscope
This November hold on to the number 2, dear Taurus! Throughout the month, the sun will flare through Scorpio and Sagittarius, and both the signs rule a very important house: The relationship house! This month, becoming a couple will be joyful and valuable. You need to know where you stand, romantically. Only by being bold can you design a strong relationship that fits your desires.
If you are single, you need to pump up your efforts, this November, to find your soul mate. From the 11th on, Venus will pitch tent in your global ninth house, which means you will meet someone when you are travelling. It could also mean that a hottie from a different country or culture will sweep your feet off the ground!
Gemini love horoscope
This November will be the best month for you, this year, Gemini. Scorpio sun will be in your sharp 6th house until the 21st, which means just one thing: It is quality control time; it is time for you to raise the bar. Keep one thing is mind: Giving your best does not mean you have to work more. It means you have to work smarter. To let your gems shine, whether it comes to your relationships, or career or even the closet, for that matter, strip away the excesses. Edit your friend list, give away old clothes, stop clinging on to memories that hurt.
Also, this Thanksgiving prepare to meet someone who might change your life in the best-est way possible!
Cancer love horoscope
Your camera shyness has to go, Cancer! As the Scorpio sun blazes your fame sector, be ready to shoot into the spotlight. Finally, your talents will be recognized by the people you have been working for, for quite some time now.
It is time to shimmy out of that shell you have built for yourself. It is time to embrace your new role as someone who leads the masses.
On a fashion note, the Scorpio moon is all set to bestow upon you some major style inspiration. And in your attempt to master that, you might meet the One! Easy-peasy as that!
Leo love horoscope
Everything has been perfect between you and your lover so far? Well, this month things can get a little rough. However, if the two of you can see past each other's imperfections, things will get back to normal in a jiffy! You need to pay equal attention to the part about "you", and the part about "them", and also the part about "us"!
If there is a habit of your S.O. that is bothering you, you need to look at the place this person is coming from. That can help you get a more emphatic perspective on the matter. If that doesn't work, you need to confront your partner
The ones who are single will meet interesting people this month. However, if you want to enter a relationship, there are a few things you need to change about yourself. Make a conscious effort to not force yourself on the other. This will only create unnecessary problems in the future.
---
Suggested read: Is your relationship not working? Here's why, based on your Zodiac
---
Virgo love horoscope
November looks really promising for the Virgo as you will get plenty of quality time to spend with your loved one and indulge in all the pleasures that the two of you value. Initially, things may seem a little ambiguous and uncertain but give it a little ignition time and see how your love life starts rolling as you enter the second week. Try to listen to your partner's advice because they want the best for you. Going against them, on the contrary, can cause unnecessary misunderstandings and troubles at the home front.
Those who are single can expect to have some real good time. Not that you will be meeting 'The soulmate,' but that should not stop you from having fun, right? Go all in for any party or fete invite that you receive. Unleash your social animal!
Libra love horoscope
November is famous for temptations, and so, expect the month to activate your sun sign's impulse to splurge! To save yourself from going bankrupt, this month, prepare a budget. That way, you will neither be depriving yourself of all the amazing things that the malls have to provide nor will you be spending like there is no tomorrow!
The delightful solar spell will sharpen your romantic skills. It will improve your ability to communicate your feelings, and consequently, improve connections. The full moon on the 14th might bring someone special into your life. If you feel something between the two of you, don't let go of the person easily.
Scorpio love horoscope
Oh Scorpio! Happy Birthday to you! If there are any heavy vibes from your past relationships, it is time to shake them off.
Find savvier solutions to mundane problems, since a new era is dawning in your career, one that needs you to stop holding on to mistakes you have made in the past; it is time to make new mistakes! 😉
Before the 8th, you will have an aha moment that may change your life. And after the 11th, expect a surge in your popularity as more and more people want to collaborate with you. This increase in fame, will also attract that someone special, but you need to be sure if you want to commit or not. If your career is a major focus, at the moment, try and not sign up for something serious.
Sagittarius love horoscope
November will be all about letting go, and moving on. Until the 21st, you will want to tie loose ends, though that might not pan out the way you want them to. This month will also give you a great travel opportunity that you must not miss, under any condition, because during this journey, you might have a revelation, a much-needed one.
The time until the 21st, will be the sleepiest period of this year. Use it to energize yourself before the Sagittarius period kicks off.
Those in a relationship, should consider taking their bond a level higher, as this is the right time.
Capricorn love horoscope
Your relationship will be your prime focus this month, says your November horoscope. A newfound awareness about your relationship will amaze you, if you are already taken. Whether this new piece of info will draw the two of you closer or act as a catalyst for you to start creating walls of protection around yourselves, will be your choice.
For those who are single, November 16th could be the day when it comes to finding the one who will leave you enchanted! November 29th too is very special since the Sagittarius moon will fall in your sign.
If "get into a relationship" is on your wish list, this month plant a seeds to cultivate a romance!
Aquarius love horoscope
According to the November monthly horoscope, expect your capacity to relate, to stretch remarkably. Notice a superb sense of harmony between you and your partner between November 7th and the 30th. Your S.O. is likely to receive a hike in their income and this is going to add to your delight.
Now, you are extra-enthused to explore your psycho-sexual side. Fortunately for you, your partner is on the same page on this. You will excel at revealing the darkest secrets of your soul to your partner, this month. Expect some vulnerability, which will fade with time and their constant support and love.
---
Suggested read: Here's why you fall for the wrong guy, based on your Zodiac sign
---
Pisces love horoscope
Emotions will run deeper between you and your partner this November, predicts the monthly love horoscope. You should prepare to face the moment when you have to truly meld with your partner, to become one. The fear of losing control will constantly bug you, but now is the time. Don't worry about betrayal or being vulnerable emotionally, let your true emotions out in the open. This energy will also allow you to heal yourself in the intimacy department.
Communication will get a little dicey after the 18th, so think before you speak to your partner. Whatever important discussions you need to have with your S.O. can wait till the last week of November. Also, pay attention to your listening skills.
That's a wrap from us for this month. We will be back again in December with your monthly love horoscope for the same. Until then, love and be loved!
Featured image source: Pinterest 
Summary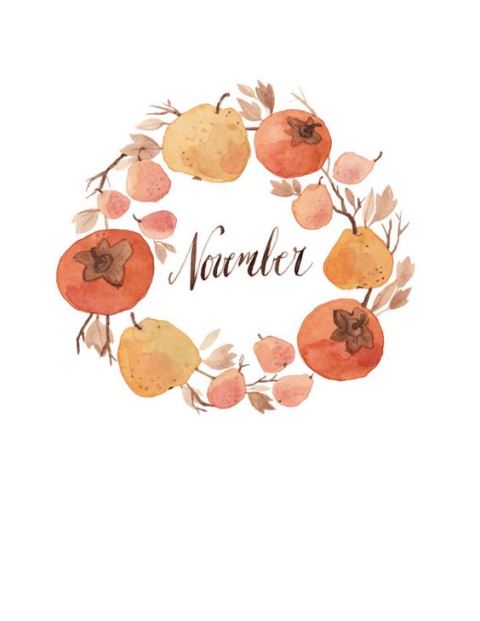 Article Name
Your Monthly Love Horoscope For November 
Author
Description
So what does November have in store for you with regards to your love life? Here's your monthly love horoscope for November.