Life is mundane without love in it, and hence our search for the perfect someone is almost an integral part of our life. We are always looking for the right partner, and once we believe we have found the person of our choice, we generally tend to do our level best to woo that special one so they would feel the same way about us. In our attempts to win the right person over, we often take up extreme measures, and one of the most common habits of people in the pursuit of romance, is to indulge their loved ones with expensive gifts and dates.
Little do people know that love and ardor can be displayed even without spending too much money. It is the gesture of affection that will touch the heart and make them fall head over heels in love with their partner and not the cost of the flamboyant gift.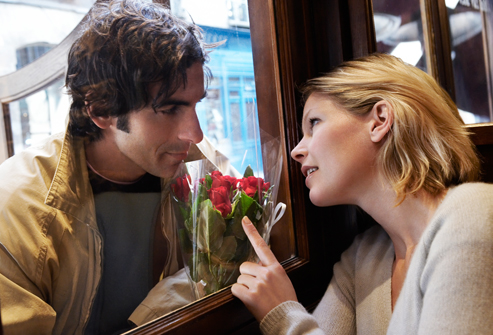 The thought of being able to take your beloved to an Italian restaurant in a cool limo, or taking her or him for a luxury trip to posh resorts might seem fantastic on the surface, but honestly, these things are way too overboard and dramatic. Instead of all that, you can come off as doubly romantic if you can simply do a few practical things.
Life after all, is different from the movies, and the needs and aspirations of real life people are hugely different from those of the reel-life ones. So if you have your eye on a special someone, but at the same time you are short on cash to make expensive purchases, here are some golden tips for you.
To begin with, there are a few teeny, tiny yet significant things that you can do, so that the special person in your life understands how valuable they are to you.
1. Your time is your best gift: For starters, give your partner a lot of time. That is the only and best way to show how romantic you can truly be. Go for at least one date every week, and spend a few hours of quality time together.
2. Communication is the key: Another important thing that you should do is communicate a lot. There's nothing more personal and intimate than sharing heartfelt and deep thoughts about your own goals and aspirations. Not even expensive gifts can beat the value of a good, healthy conversation. Make sure that you are exchanging views about life, your personal dreams, your virtues, and even your vices. If the love is true then you will feel extremely valued and important if your beloved opens up to you about their problems and the crises that they are currently facing in their lives.
3. Celebrate the milestones: Do not wait for Valentine's Day to celebrate love, make every day a special one. It is more important that you remember the concerned person's birthday, your anniversary, the day of your first date and so on and so forth.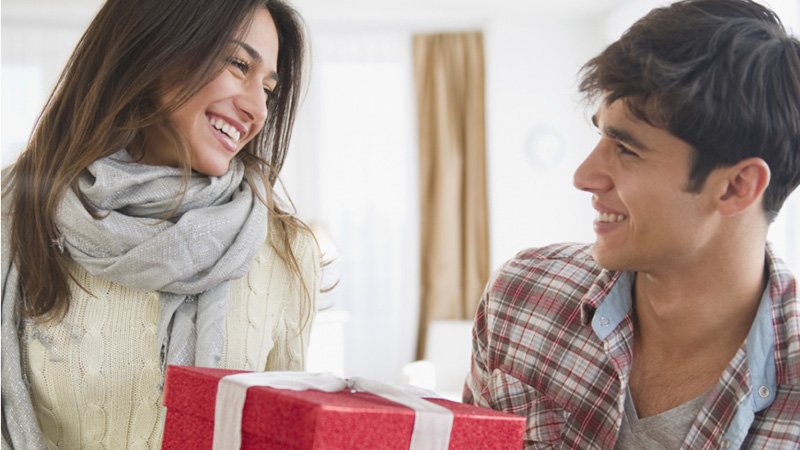 Celebrate these important milestones of your life together in a personal way. If you can remember these dates and celebrate them, your loved one will understand that you are treating him or her as an important part of your life.
There are a hundred different ways to show your partner that you love them, without spending too much money and/or effort. The thing is to be creative and know what surprises your partner would like, what they wouldn't. Here are some specific things that may seem small but will actually touch your loved ones' heart:
If you're creative and are articulate, make up a small poem for your partner. It needn't rhyme, not does it have to be of high standard. It's the thought that counts, not your writing style
For one night, you can cook dinner for your partner and have an exquisite candle light dinner in your home itself. In comparison to a date in a fancy restaurant, this will hardly cost you anything, and on top of that, it will all feel doubly romantic and personal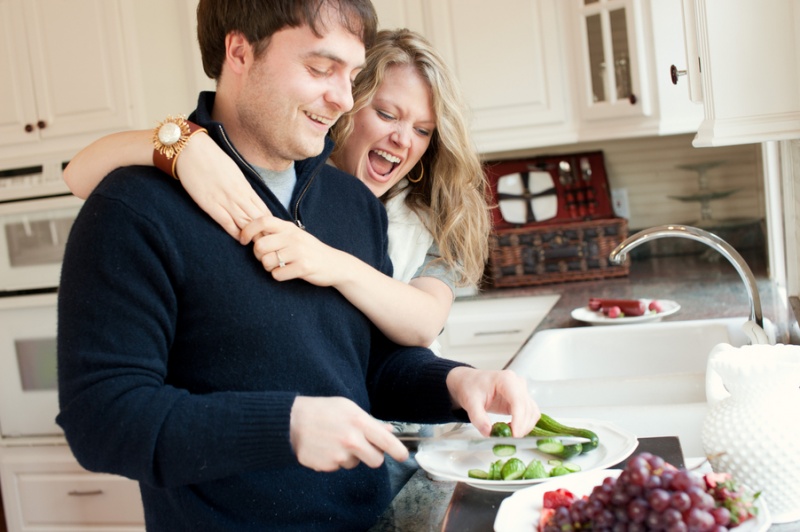 Everyday life can get tiring, so if you can give a relaxing massage to your partner, he or she will surely appreciate it a lot
You both could join a hobby class that you both have wanted to go to for a long time now. With the two of you doing something that you both enjoy, you get to spend quality time with your beloved. It's a win-win
You can even simply arrange for a sunset picnic, the romantic ambiance will enthrall you both
As clichéd as it sounds, even a simple bouquet of flowers will be a pleasant surprise for your partner
A romantic note where your partner is sure to find, is a surefire way of letting them know that they're not far from your thoughts
The most important thing that may sound silly but will have the greatest effect on your partner is saying 'I love you' every day in various different ways. For this, you could even look up how it is said in various languages
If you follow these simple pointers, you won't have to spend much money to show your partner your love, and at the same time appear to be a very romantic person who can easily put a smile on their partner's face.