Dear John is the story a rebel, John, who enlists in the Army after dropping out from school, not knowing what else he could possibly do with his life. He then meets Savannah who turns out to be his soulmate. They fall in love, the kind that books are written of and songs are created for. However, John has to soon leave for his tour of duty, and promises Savannah that he will be back soon.
9/11 happens and everything changes for the worse. John re-enlists for the army, and Savannah is left waiting for him. The long separation finally results in Savannah falling for another man.
What happens next? Read to find out.
In today's post, I will be sharing the best quotes from Dear John by Nicholas Sparks. See if yours made it to the list!
---
Suggested read: #50BooksInAYear Turtles All The Way Down by John Green
---
Best quotes from Dear John by Nicholas Sparks
What love meant
"I finally understood what true love meant…love meant that you care for another person's happiness more than your own, no matter how painful the choices you face might be."
Everyone is struggling
"When you're struggling with something, look at all the people around you and realize that every single person you see is struggling with something, and to them, it's just as hard as what you're going through."
The first kiss
"And when her lips met mine, I knew that I could live to be a hundred and visit every country in the world, but nothing would ever compare to that single moment when I first kissed the girl of my dreams and knew that my love would last forever."
Our story didn't go on forever
"Our story has three parts: a beginning, a middle, and an end. And although this is the way all stories unfold, I still can't believe that ours didn't go on forever."
Time heals
"It's possible to go on, no matter how impossible it seems, and that in time, the grief . . . lessens. It may not go away completely, but after a while it's not so overwhelming."
The saddest people
"The saddest people I've ever met in life are the ones who don't care deeply about anything at all. Passion and satisfaction go hand in hand, and without them, any happiness is only temporary, because there's nothing to make it last."
Falling in love
"I fell in love with her when we were together, then fell deeper in love with her in the years we were apart."
---
Suggested read: Today's Book on #50BooksInAYear: Collected Love Poems By E E Cummings
---
Someone who doesn't' deserve love at all
"When I look in the mirror, I know I'm looking at someone who isn't sure she deserves to be loved at all."
On passion
"Passion is passion. It's the excitement between the tedious spaces, and it doesn't matter where it's directed…It can be coins or sports or politics or horses or music or faith…the saddest people I've ever met in life are the ones who don't care deeply about anything at all."
Take the memories as they come
"There are moments when i wish i could roll back the clock and take all the sadness away, but i have a feeling that if i did, the joy would be gone as well. So i take the memories as they come, accepting them all, letting them guide me whenever i can."
To go through it all and survive
"But…as bad as it was, I learned something about myself. That I could go through something like that and survive. I mean, I know it could have been worse–a lot worse– but for me, it was all I could have handled at the time. And I learned from it."
The final goodbye
"I love you, Savannah, and I always will," I breathed. "You're the best thing that's ever happened to me. You were my best friend and my lover, and I don't regret a single moment of it. You made me feel alive again, and most of all, you gave me my father. I'll never forget you for that. You're always going to be the very best part of me. I'm sorry it has to be this way, but I have to leave, and you have to see your husband." As I spoke, I could feel her shaking with sobs, and I continued to hold her for a long time afterward. When we finally separated, I knew that it would be the last time I ever held her. I backed away, my eyes holding Savannah's. "I love you, too, John," she said. "Good-bye." I raised a hand."
I wanted to say it too
"You have no idea how much the last few days have meant to me," I began. "Meeting you has been the best thing that's ever happened to me." I hesitated, know that if I stopped now, I'd never be able to say it to anyone. "I love you," I whispered. "Did you ever imagine something like this?" she wondered aloud. "You and me, I mean?" "No," I said. "It scares me a little." My stomach flipped, and all at once, I was sure she didn't feel the same way. "You don't have to say it back to me," I began. "That's not why I said it–" "I know," she interrupted. "You don't understand. I wasn't scared because you told me. I got scared because I wanted to say it, too: I love you, John."
We're together again
"And then I feel as if I'm witnessing a miracle, as ever so slowly she raises her face towards the moon. I watch her drink in the sight, sensing the flood of memories she's unleashed and wanting nothing more than to let her know I'm here. But instead I stay where I am and stare up at the moon as well. And for the briefest instant, it almost feels like we're together again."
How real it was, how real this is
"When I think of you and me and what we shared, I know it would be easy for others to dismiss our time together as simply a by-product of the days and nights we spent by the sea, a "fling" that, in the long run, would mean absolutely nothing. That's why I don't tell people about us. They wouldn't understand, and I don't feel the need to explain, simply because I know in my heart how real it was… how real this is. When I think of you I can't help smiling, knowing that you've completed me somehow. I love you, not just for now, but for always, and I dream of the day that you'll take me in your arms again"
My life is better because you happened
"You're a hero and a gentleman, you're kind and honest, but more than that, you're the first man I ever truly loved. And no matter what the future brings, you always will be, and I know that my life is better for it."
---
Suggested read: Brooklyn Nine Nine Does Inclusivity Like No Other Sitcom
---
That is all we have on today's post on the best quotes from Dear John by Nicholas Sparks. Did you like what you just read? Let us know in the comment section below.
Keep your eyes on this space if you love books and tales they carry in them. If you want to contribute an article, then please feel free to do so.
See you again next time.
Featured image source: Instagram 
Summary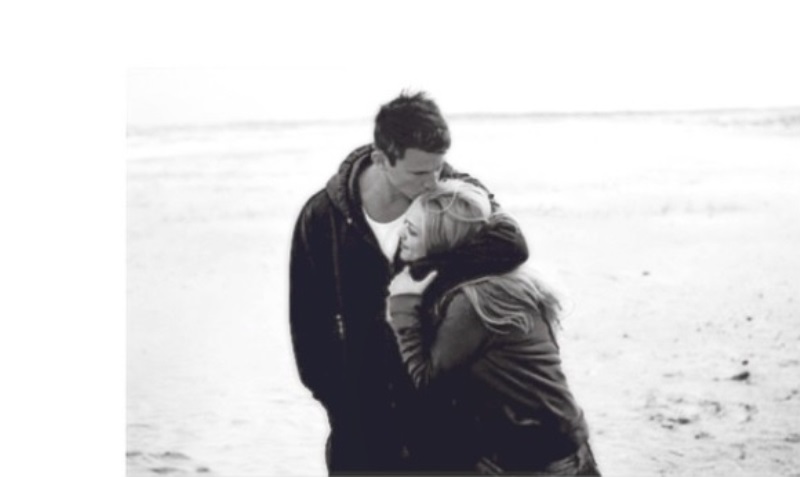 Article Name
Dear John By Nicholas Sparks Tells You How Love Transforms Us All
Author
Description
In today's post, I will be sharing the best quotes from Dear John by Nicholas Sparks. See if yours made it to the list! :)