The moon in Gemini stimulates one's curiosity and triggers the enthusiasm to learn more of the world and its ways. Mercury's sextile with Mars ensures that this energy doesn't ebb. This creates a busy wave in our lives and we embrace the motion to be productive, channel the energy into mental alertness and quickly turn our ideas into executable plans. Unlikely to be content with pure ideation, this is the time we wish to translate our ideas into action.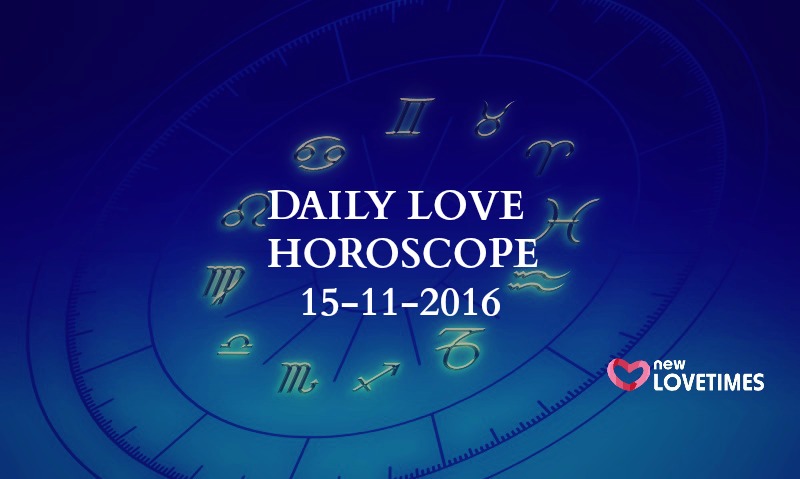 If you've been wanting to put some plan in motion too, but do not know where to find the how-to, maybe the stars are pouring in all the answers in our daily love horoscope, take a look:
---
Suggested read: This is how you will get over him, based on YOUR Zodiac sign
---
Aries horoscope
Love and relationships: Put a creative spin to your personal relationships, so you can truly discover just how much you can enjoy each other's company.
Health: Health seems optimal and the stars are smiling upon you- so go ahead, and enjoy your time in the sun!
Work: Work may take a beauteous spin, awarding you with a wide window to translate your innovative ideas into reality. Just be careful not to tend toward an idealistic extreme, and you shall be good.
Money: Money is tight but you don't feel too anxious about it. And that's a good thing to do, for now. You will have to come back and pay attention, later.
Favorable color: Peach
Taurus horoscope
Love and relationships: You are feeling passionate right now and it is just the time to burn the flame loud and bright! Take things to the next level, and spice up things in the bedroom. The nippy winter air is calling for the mercury to soar!
Health: You may feel a little zapped of energy, and it is advisable to keep replenishing your energy reservoirs. Think healthy and remain active!
Work: You aren't feeling iffy about work at the moment and we don't blame you. You have been working really hard, of late and your deserve a break that sates your inner being! Relax, Taurus- you have nothing to fear!
Money: If money has been worrying you in the recent past, you can put the anxiety behind. There is going to be a steady stream of income from an unexpected source.
Favorable color: Plum
Gemini horoscope
Love and relationships: Personal relationships seem to feel a little strained now and you may feel estranged from your partner. Now is not the time to iron the creases. Take time off and allow your partner to do some thinking too. Time apart may bring you closer.
Health: You may feel stressed today and therefore, may do well to avoid conflicts and other strenuous situations that may add to your woes.
Work: Work seems to be taking a hit and you aren't focused. Try and take a small break to piece things together in your head. It may help give you a clean slate to begin concentrating.
Money: It is best to let prior financial arrangements remain in place as a misstep can bring you a whole lot of trouble.
Favorable color: Cyan
Cancer horoscope
Love and relationships: You are the sweetheart anybody would feel lucky to have. You feel overly affectionate at the moment and shall shower your beloved with pleasant surprises. What's more- they shall have the same planned for you!
Health: There is no reason to worry on the health front- things are looking up- and we really mean UP!
Work: Work is smooth sail although you don't feel overtly invested. You know you've got your act together and for now, that's all that matters.
Money: You know that you have been kinda reckless with money in the past few weeks- and so, it is time to stop and start saving!
Favorable color: Tangerine
Leo horoscope
Love and relationships: You have always loved to be in the spotlight- and today, you are! Your partner has a special way of making you feel like a star, and the stars concur! They are teaming up to give you a day you will never forget!
Health: This isn't a good time to hog on those tempting platters. They may up your cholesterol and that is NEVER good!
Work: A project you have been working on is going to translate into an astounding success. You shall enjoy being in the limelight, here as well. Seems like it's your day, out-and-out.
Money: Celebrate your successes but be careful so as to not splurge.
Favorable color: Violet
---
Suggested read: Here's what your soul mate will be like, based on your Zodiac
---
Virgo horoscope
Love and relationships: You should watch your tongue, Virgo- as it is only getting sharper with use. Poorly timed comebacks or even, mildly disguised insults can cut deeper than swords and you do not want to be s*cked down a dreadful spiral of icy treatment for naught. So, watch what you say.
Health: Too much indoor time and a sedentary lifestyle are taking a toll on you. You should start walking, running or jogging- so you can enjoy the benefits of the exercise in open air.
Work: Life is easier when you meet deadlines. Take note of your pending work and start to tick them off your list. Procrastination isn't going to take you too far.
Money: You can only go so far as your wallet allows, so do not spend more than you can afford.
Favorable color: Indigo
Libra horoscope
Love and relationships: There is no need to explain how you feel. This isn't the time for justifying your actions or defending yourself, when there is no hope for an iota of understanding. Wait out until the other person reaches out- or you know what to do.
Health: Health can be a cause for concern, if you do not pay attention. Eat healthy, stay hydrated and workout to keep in shape.
Work: There can be a misunderstanding at the workplace that may lead you down an undesirable path. It is better to stay calm and maintain a neutral approach than stir controversy.
Money: It is recommended that you think of new ways to rake in more cash. More concerns demand attention and they shall all require a fair bit of expenditure.
Favorable color: Turquoise
Scorpio horoscope
Love and relationships: Love is in the air and you can feel it seep into your skin. Pull your partner close and allow the love to diffuse, skin to skin. It's time! 😉
Health: You feel positively happy right now- and that's the most healthy place to be in!
Work: Work is smooth-sail  and you know you can handle everything on your plate, with unquestionable efficiency.
Money: The financial situation is stable and you need not worry about anything on the money front.
Favorable color: Magenta
Sagittarius horoscope
Love and relationships: Patience comes in slow and difficult today, but do not take it to mean you can fly off the handle. Be extra careful of how you handle matters of the heart, as any wrong step can worsen matters.
Health: You may want to draw out the foodie in you- but you need to maintain that fine balance between taste and nutrition.
Work: You feel escapist when it comes to work today, as your heart isn't quite into it. However, what you dodge now you'll have to face later.
Money: Money remains an area of concern but you know this is temporary and things shall start looking up, real soon.
Favorable color: Fuchsia
Capricorn horoscope
Love and relationships: You feel extremely possessive of your partner at the moment but talking things through can help ease your tendency to fret and also amp up the romance. In fact, you may begin to enjoy the communication so much that it will motivate you to try harder.
Health: Good energy is on your side as you take charge on both personal and professional realms, to resolve problems and gain better understanding.
Work: Work seems a tad bit too much than you can handle at the moment. You may have to develop the tact of delegating the tasks that do not need your expertise or intervention.
Money: Stop fretting about the finance, as your monetary foundation is strong and investment sense sound!
Favorable color: Lemon yellow
Aquarius horoscope
Love and relationships: If you are unhappy with a personal situation, take charge and express what makes you feel that way and why. It is time to clear the air and see if your partner is as willing to work things out and mend matters.
Health: Health is tricky today, so be careful of what you eat and what you do. You do not want to fall sick.
Work: You may have a little difficulty in getting your act together at work, but a little perseverance and persistence can go a long way in pulling off an impeccable job- and you are no stranger to that truth!
Money: A little sensibility shall go a long way in paving the path for a better and brighter financial future. Research your options and invest in a sound long-term plan.
Favorable color: Brick
---
Suggested read: This is your perfect date, based on your Zodiac sign
---
Pisces horoscope   
Love and relationships: An honest approach is the most becoming today, so it is only fitting that you express yourself in your relationships. If you have been fancying someone for a while, now is a good time to approach. If you are in a relationship already, you may want to take things to the next level.
Health: The positivity you are brimming with ousts any health issues and its infectious nature spreads out the happy wave around.
Work: Take a break at intermittent intervals to relax from the demanding nature of your job. Do not second-guess your need for relaxation, you are only doing it to amp up your productivity.
Money: Not the time to be impulsive, Pisces. Steer clear of impulse buys and do not disturb the at-rest wads that are happy in the bank!
Favorable color: Rust
Sign up to our newsletter to receive your daily love horoscope in your inbox. It comes enveloped in loads of love!
Summary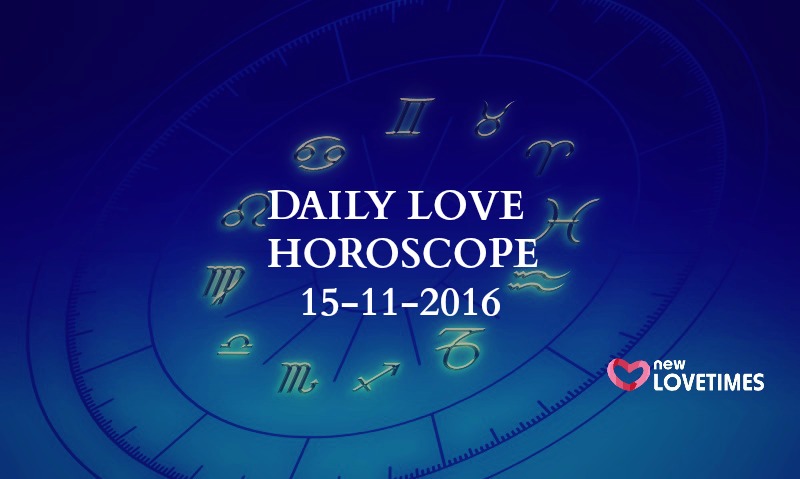 Article Name
Daily Love Horoscope For 15th November, 2016
Author
Description
Here's your daily love horoscope for today. Check it out to see what the stars, the planets & the universe have conspired for you!