This is a particularly favorable day for purposeful activities on the work front as well as meaningful engagement in the personal realm. Your day brings in energies conducive to warmth, generosity, pride, creativity and accomplishments- together. Discipline and efficiency can help make the right decisions to make the best of the day's positivity and you may find a helpful companion in traditional wisdom and practical methods to strengthen the impact of favorable timing.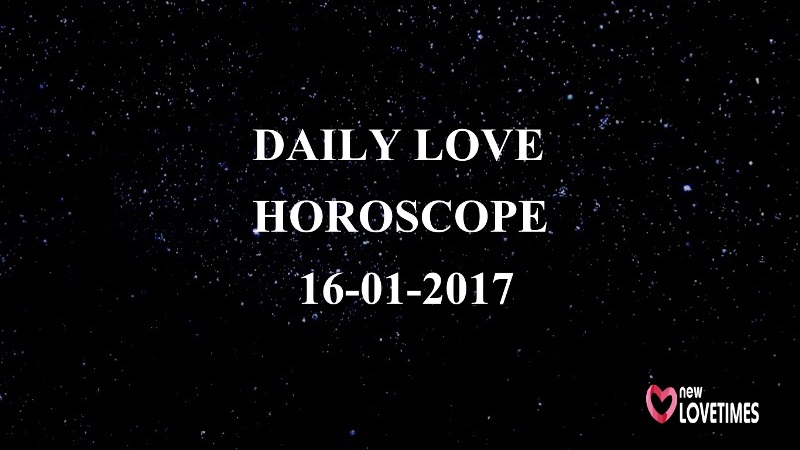 If you wish to know about your day in detail, read your daily love horoscope here:
---
Suggested read: The naked truth about why you pushed him away, based on your Zodiac
---
Aries horoscope
Love and relationships:  Do not put undue pressure on yourself when confronted with a dramatic outburst of feelings that had been simmering under the surface for a long while. You need to take some time to think things through and it is okay to make people wait until you are ready.
Health:  You are in no mood to entertain another drastic change in your fitness regimen and may end up quitting the session.
Work:  It is not a favorable period for productivity but with a little patience, you can discover that you can thrive at things that engage your imagination and creative talents.
Money:  Money matters that were dropped off the radar in recent times shall pop up again with enhanced clarity.
Favorable color: Purple
Taurus horoscope
Love and relationships:  You have long kept your feelings pertaining to an irksome matter under wraps and now is an ideal time to find your voice and speak up.
Health:  You need to keep yourself hydrated throughout the day to get through the work pressure.
Work:  An unexpected slight or betrayal at the workplace may spoil your mood. However, you need to be more forgiving and relieve yourself of the negative energy in order to focus on the task at hand.
Money:  Financial gains are likely to happen through the communication sector.
Favorable color: Sea green
Gemini horoscope
Love and relationships: You crave understanding and appreciation from your significant other but remember that relationships are a two-way street. What you expect to receive, you must be willing to give.
Health:  You shall be able to go after your health goals with additional vigor. Just listen to the voice inside you that reminds you to take care of yourself and allow it to guide you.
Work:  This can be a day of inspiration on the practical front but you need to harness all your generous and compassionate energies to be able to forgive, forget and let bygones be bygones.
Money:  Getting together with like-minded individuals to fine tune money-making ideas is going to help you find creative ways to bolster your income.
Favorable color: Turquoise
Cancer horoscope
Love and relationships:  A sudden realization may provoke you to escape routine and spice up your romantic life.
Health:  A frustrating realization may spur you to go after your health goals with extra energy.
Work:  You need to forgo the idealistic in favor of the realistic. Your imagination is engaged in building up exciting opportunities in the professional realm but you need to remember that nothing concrete ever came from thinking alone.
Money:  Try to avoid fretting over finances and valuables.
Favorable color: Black
Leo horoscope
Love and relationships:  Quiet contemplation and subtle power may make you play your cards wrong. Be careful of your tendency to mix up your own desires with what is best for the relationship.
Health: Your mental state may benefit immensely from a short trip.
Work:  It is not the ideal time to use your influence to get work done. Approach your work responsibilities with diligence and pick up the motivation and enthusiasm you have lost along the way to make up for delays.
Money:  This is an excellent time for sticking with the status quo, cultivating patience, and working on building your resources.
Favorable color: Orange
---
Suggested read: A CareerBuilder study teamed up with the stars to tell us about what your dream career should be
---
Virgo horoscope
Love and relationships:  You may be guilty of neglecting your relationships owing to work pressure. However, strive to strike a balance.
Health:  You are working tirelessly and need to catch a break to refuel. Do not skip meals.
Work:  Much on the career front has suffered from negligence but you are refueling and revving up to make up for lost time and approach your projects with gusto. Expect to see positive results soon.
Money:  This isn't a good time for experimentation in money matters.
Favorable color: Pink
Libra horoscope
Love and relationships:  You ditch idle chat for discussing the bigger picture and may realize that you need to rethink your compatibility.
Health:  Do not fail to show up for your doctor's appointment. Health always comes first.
Work:  You shall have to sign on for more than you are usually accountable for and that may require you to pull in support from your team. Communication with authority and multi-tasking are key to pulling this off.
Money:  You need to start thinking of long-term investments now.
Favorable color: Sapphire
Scorpio horoscope
Love and relationships:  Today, the homebody in you is brought to the fore and you may take all your time to curl up with your significant other on the couch. This shall help bring you closer than ever.
Health:  Yoga can prove to be a great way of harmonizing the day's energies with the bliss of a loved one's company.
Work:  Work takes a back seat as you take the day off to relax in the company of your near and dear ones. However, you may be required to attend to a few details that require your confirmation- so keep yourself accessible and available.
Money:  You shall drop a significant amount on buying some comfortable items for the household.
Favorable color: Violet
Sagittarius horoscope
Love and relationships:  Your partner may come up with an incredible insight on your life issues, allowing you to capitalize on an opportunity you'd overlooked.
Health:  If your eyes have been giving you a hard time, it isn't just enough to slash screen time. Pay a visit to the doctor.
Work:  Be aggressive in your approach of going after what you want. Remember what you seek is seeking you.
Money:  You may have to think of additional ways of amping up your income.
Favorable color: Indigo
Capricorn horoscope
Love and relationships:   Things can get trickier and messier for you in the coming week. If you wish to avoid a sticky situation, you need to sail through today with ease. Avoid getting on your partner's wrong side.
Health:  You may have to deal with a sore throat today. Drink plenty of warm beverages.
Work:  A promotion is on the cards, but you must be prepared to shoulder enormous responsibility.
Money:  You may want to bridge the gap between your savings and expenditure by thinking of more avenues of raking in cash.
Favorable color: Dark green
Aquarius horoscope
Love and relationships:  You may want to let your partner know that you shall always be there for him/her. The methods, though not overtly expressive, shall be subtle, nuanced and extremely endearing.
Health:  Though it may not always feel like it, your body may not be functioning as well as it shows. Schedule a thorough checkup.
Work: You possess the patience to work through something that may not yield immediate rewards. A higher-up shall notice and appreciate your work.
Money: Your financial knowledge shall be put to test today. Be prepared.
Favorable color: Cyan
---
Suggested read: Here's what you do when you fall out of love, based on your Zodiac
---
Pisces horoscope   
Love and relationships:  You'd do best to avoid digging deep into the past and keep things as they are, on the personal front.
Health:  You need to stick religiously to your fitness routine.
Work:  You may get an opportunity to travel for some project. However, make sure this sudden tryst does not interrupt a former plan with your significant other.
Money:  Exercise restraint when it comes to expenditure.
Favorable color: Magenta
Sign up to our newsletter to receive your daily love horoscope in your inbox. It comes enveloped in loads of love!
Summary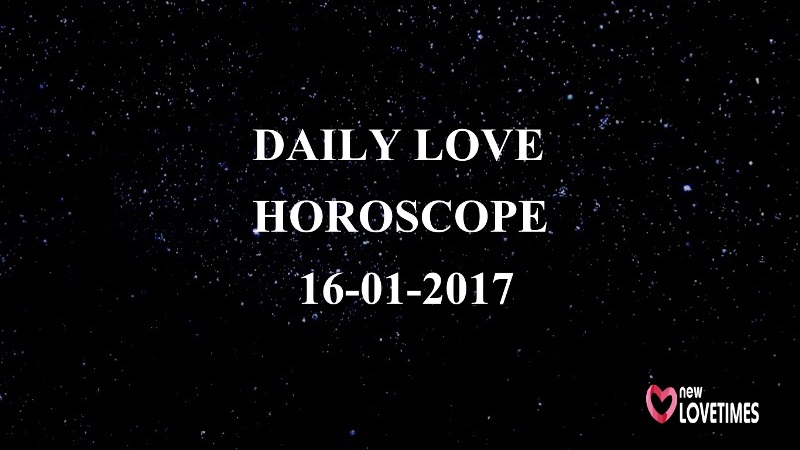 Article Name
Daily Love Horoscope For 16th January, 2017
Author
Description
Here's your daily love horoscope for today. Check it out to see what the stars, the planets & the universe have conspired for you!