Transiting Saturn is harmonizing with your Sun and you are likely to feel a steadying influence in your life. While personal relationships are going to keep you firmly rooted, you may also attain a sense of calm at work. Work is beginning to pay off while practicality, realism and caution are all beginning to reap rewards for you in small, tangible ways. You are taking an orderly approach to all realms in life and it's showing results!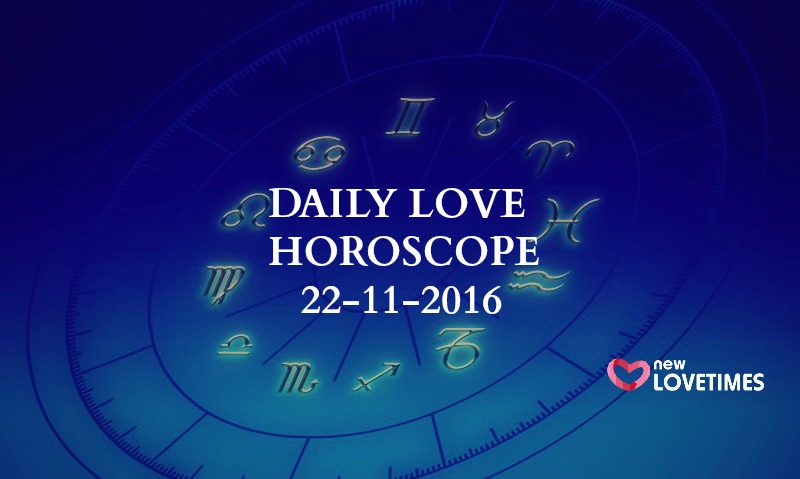 To know more about your day in detail, read the NLT daily love horoscope here:
---
Suggested read: This is how you will get over him, based on YOUR Zodiac sign
---
Aries horoscope
Love and relationships: It is unlikely that you shall acquiesce to staying in a relationship that swings on an imbalance of power. You shall tame the idealistic side of your nature to pay attention to the practical aspect and have the final word.
Health: You may want to pay attention to your throat as it is likely to create trouble. Do not go for self-medication.
Work: You may get attracted to some impractical ventures but offset the temptation by paying more attention to the task at hand.
Money: Power struggle with money is possible at the moment- and you may want to reevaluate your financial planning.
Favorable color: Cyan
Taurus horoscope
Love and relationships: Your love life is riddled with doubts and you may want to keep them to yourself. It isn't the right time to bring them out in the open, as neither you nor your partner have any answers.
Health: It may be a good time to revisit the impractical aspects of your fitness regime and substitute them with more workable options.
Work: Your work goals may challenge you such that you may have to change your schedule and plan of action to be able to achieve them.
Money: You may want to watch your reckless spending habits and think about future savings.
Favorable color: Emerald
Gemini horoscope
Love and relationships: There can be immense struggle with trust in a relationship and you might experience compulsive attachments or complicated attractions, outside your commitment.
Health: It is advisable to watch binge-eating and stick to your scheduled exercise.
Work: Watching out for impatience or fits of temper would be wise. Energy tends to fluctuate and you may best avoid any rash or hasty decisions.
Money: There may be some trouble in personal finances and a large expenditure may be knocking your door.
Favorable color: Magenta
Cancer horoscope
Love and relationships: Relationships are focused on nurture and you have an especially strong inclination for togetherness vis-à-vis sharing, thereby, ensuring that you build a bond on empathy and understanding.
Health: You are especially relaxed at the moment and need not strain yourself about anything on the front.
Work: You may face a battle with varying energy levels- but it is more owing to your wavering mind than anything pertaining to health and fitness. An increased amount of self-discipline is required to achieve work targets.
Money: Some lifestyle changes may necessitate a reevaluation of your spending and saving habits.
Favorable color: Turquoise
Leo horoscope
Love and relationships: Your inner needs shall be met readily, even without you having to express them verbatim. This shall cause an instant surge of happiness and self-confidence and you may readily meet the demands of the familial domain.
Health: Health remains optimal as you tend to worry less about external events and focus on your inner self.
Work: You may begin some projects that have a long-term impact on your life. It is recommended that you give the project considerable thought before rushing into it.
Money: Negotiations, bargaining and business partnerships are likely to reap benefits.
Favorable color: Black
---
Suggested read: Here's what your soul mate will be like, based on your Zodiac
---
Virgo horoscope
Love and relationships: It is time to give your life a makeover and try new, adventurous options to rev up the romance.
Health: Taking your fitness regime slow and steady is the best move forward. Pushing too hard can only lead to frustration, setbacks or worse, injuries.
Work: You may have to work twice as hard on your projects but do not fret about the lack of immediate results. They shall come gushing in, eventually.
Money: If you have been long neglecting a stack of savings, it is best to invest it in a beneficial scheme.
Favorable color: Sky Blue
Libra horoscope
Love and relationships: Sometimes, disappointments in life can lead to a stronger sense of reality and purpose. Simply, face the uncertainty and recognize the need to buckle down.
Health: Take extra care of your skin this nippy season. Moisturize it well to keep it from drying out.
Work: Confusions and misunderstandings are bound to brew unseen storms today. Keep your calm and handle the situation with tact.
Money:  You may finally make headway with a big investment plan to prove how responsible you are with your money.
Favorable color: Beige
Scorpio horoscope
Love and relationships: You may be tempted toward confrontation in your personal life, but trying to see 'the bigger picture' can prove to be immensely rewarding.
Health: Hot and spicy float your boat, but opt for a bland, healthy diet to steer clear of the havoc the former's been wreaking on your system.
Work: Your tendency to drift off is especially pronounced at the moment. It may be best to take the day off to clear your head.
Money: You can begin to invest in new plans without qualm or worry. Venus seems to be entering your financial sector and it is a ripe time to make new investments as well as bolster those returns.
Favorable color: Purple
Sagittarius horoscope
Love and relationships: This day is optimal to recognize the weaker areas in your relationship and fix or strengthen them.
Health: Mental pursuits figure strong in your day, so it is important to keep your energy reserves full.
Work: Work you have done in the past begins to pay off now- but the benefits aren't as significant as to fall short on the current requisites of dedication.
Money: You feel particularly insecure about money matters right now and may do well to delay major decisions on the financial front.
Favorable color: Sea green
Capricorn horoscope
Love and relationships: You are strongly inclined to strike a balance in personal matters and now is as good a time as any to start.
Health: It isn't the time to overexert yourself as you may invite sickness.
Work: You aren't feeling especially iffy about work at the moment but the break was long due and stands well deserved.
Money: Rainy days are knocking at the door and you may prep well by beginning to stack up those savings.
Favorable color: Ruby
Aquarius horoscope
Love and relationships: Suppressed anger never did anybody any good- so you may want to release the pent up anger and talk things out.
Health: Skin breakouts are likely and it is important to keep yourself hydrated.
Work: Get to the core of all problems to arrive at a long-term solution instead of skimming the surface and drawing up short-term fixes.
Money: Money is tight today and you may want to rearrange your finances.
Favorable color: Silver
---
Suggested read: This is your perfect date, based on your Zodiac sign
---
Pisces horoscope   
Love and relationships: Your inability to think straight can lead to an errant understanding of matters and hence, a lot of confusion. You can have multiple misunderstandings today, so beware!
Health: Step outside of your regular routine and amp up the workouts you have been using until now.
Work: If you are hashing out disagreements at work, you may learn a lot about your own expectations at work.
Money: Try to think of more avenues to rake in cash. It is a good time to increase your income sources, so you can plan your finances better.
Favorable color: Peach
Sign up to our newsletter to receive your daily love horoscope in your inbox. It comes enveloped in loads of love!
Summary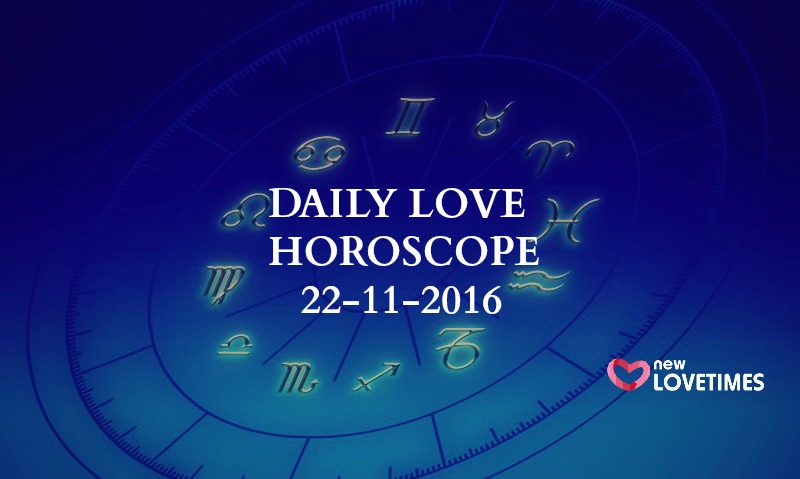 Article Name
Daily Love Horoscope For 22nd November, 2016
Author
Description
Here's your daily love horoscope for today. Check it out to see what the stars, the planets & the universe have conspired for you!