A resourceful day for those willing to make use of the opportunities available, the clock ticks ahead to deliver helpful tidings. The need to gain control of one's life can be especially pressing today- however, one must not rush into premature decisions. It is the time to guard oneself against rushed decision-making and temperamental behavior and use the resources at hand to build solid ground for the future. It is an ideal time to slow down just enough to savor one's blessings and use them to eliminate attitudes that could be keeping one from achieving one's goals.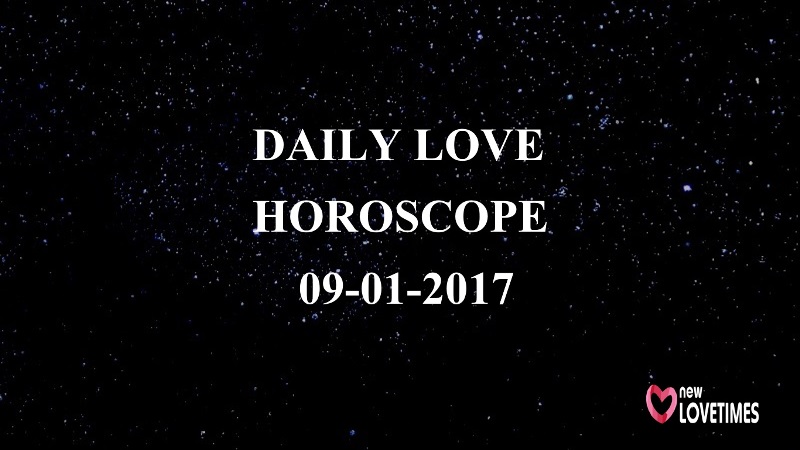 If you wish to know more about the things that come with the day, read your daily love horoscope here:
---
Suggested read: The New Year party disaster you are likely to have, based on your Zodiac
---
Aries horoscope
Love and relationships:  The circumstances push you to confront your own fears of attachment and seek out ways to eliminate them from your life. An important conversation might require you to be honest with yourself.
Health:  A new method of dealing with an old health issue may pop to the surface.
Work:  Determination to proactively pursue your career objectives reigns supreme, now. However, you should avoid stepping into the pitfall of rushing into work decisions that could negatively impact your reputation.
Money:  While the energies of the day may stimulate tension in the financial sector, use them to your advantage by determinedly working to oust the problem areas.
Favorable color: Sea green
Taurus horoscope
Love and relationships:  This is a crucial time to learn more about your partner. Interactions can be intense but you need to be completely forthright in all your communications or you may end up inducing reactions that can land you in a sticky spot.
Health:  You may do well to think of things that need toning down or elimination from your current fitness regime than taking on something new.
Work:  It is an ideal time to reinvent projects that could use a reboot. Also, letting go of outmoded attitudes or wasteful plans that keep you from meeting your objectives might prove to be a beneficial endeavor.
Money:  Dropping the hammer on needless expenditure and stacking up savings may prove helpful for the future.
Favorable color: Royal blue
Gemini horoscope
Love and relationships:  If you can handle the energies of the day well, you may be able to attain a new level of understanding with your significant other.
Health:  A sore throat may cause some trouble today- but it is nothing a home remedy can't fix.
Work:  This is the perfect time to reassess limiting attitudes that have been hindering your progress at work. However, take care to ensure that getting rid of these attitudes be a gradual process lest a sudden surge of change overwhelm you.
Money:  Today is a powerful day for spontaneous purchases- but it may still be a good idea to watch the price tags of all items that you throw in the basket.
Favorable color: Black
Cancer horoscope
Love and relationships:  An important epiphany about your relationships can cause you to reconsider your inner motivations about the commitment.
Health:  You may not be able to process the inordinate amount of information at one go- so give your frayed nerves some rest.
Work:  Power-tripping looms large in your charts and it may be best to consider if you are unwittingly triggering cause for suspicion. Misplaced trust isn't uncommon at the workplace but you cannot find the answers to your questions without absolute self-honesty.
Money:  Try not to splurge on a sale or another frivolous pursuit.
Favorable color: Brown
Leo horoscope
Love and relationships:  If you have been struggling with your residual feelings from a previous relationship, the planets bring in some clarity today. Try to use your new found knowledge to let go and move on.
Health: Your health depends on letting go of unhealthy attachments- so it is time for some cleansing!
Work:  A sudden epiphany may cause you to direct your focus toward long-delayed projects and some of them may prove to be especially rewarding. However, you may want to ease up about the incessant need for controlling people and situations.
Money:  If you have been holding on to a fund because it is driving you to a better place, this may be a suitable time to consider investment.
Favorable color: Vermilion
---
Suggested read: The kind of woman he falls in love with, based on his Zodiac
---
Virgo horoscope
Love and relationships:  You feel especially wanting at the moment and may trigger resentment or jealousy in the process. Face your feelings and use them to recognize if your fears are unfounded. If not, confront your partner instead of doing something brash.
Health:  There are mistakes from your past regimen you don't want to repeat- and that can motivate you to make sweeping positive changes to your workout routine.
Work:  Confronting your fears about progress may prove to be just the revelatory process you needed. However, if you are in need of support from someone, be wary of indirect methods to gain it.
Money:  You are in an excellent position to make changes in your life today. A reboot in investment options may prove beneficial.
Favorable color: White
Libra horoscope
Love and relationships:  The tendency to bring up the past rules your charts today- but try not to fixate your energies in brewing resentment from repressed memories instead of using them to fix problems.
Health:  Avoidance is not the answer to your health troubles anymore- so focus on what needs to be left behind, upgraded, transformed or replaced.
Work:  If you have been denying your own unwitting participation in complicated interplay at the workplace, now is the time to come clean. Own your role in the drama that unfolds and refuse to be involved in any kind of power play.
Money:  You do not feel particularly confident about handling finances at the moment- and would do well to leave them be.
Favorable color: Ruby red
Scorpio horoscope
Love and relationships:  Your personal problems have been blown out of proportion lately and it may be a good time to set about corrections. Firm up your vulnerabilities and work on fixes that can resolve the issues.
Health:  Put ceaseless work behind you and make room for relaxation. You need to catch a break and soothe your overworked nerves.
Work:  Today is the day of revisions, edits and adjustments. Inspect all areas in the workplace that could use some improvement and you might chance upon a key discovery to help solve a crucial problem.
Money:  A piece of news, a new development or a change in schemes can cause you to worry about former investments. Work on making the best of what you have.
Favorable color: Indigo
Sagittarius horoscope
Love and relationships:  Planetary transits stir your subliminal sector today and you may experience some unusual feelings. You may feel guilt-ridden or insecure but unveil the source of these unsettling feelings before proceeding to fix them.
Health:  Use your stress to better yourself and start over.
Work:  It is a powerful time to make progress on the work front by working on your own self. The key is to stop fixating on things outside of yourself and control your own reactions and attitudes.
Money:  Hold off on new purchases for now, and focus instead on what can be pared down, eliminated, or recycled.
Favorable color: Yellow
Capricorn horoscope
Love and relationships: Your partner may be especially demanding now- but you have your own issues to contend with. Aim to let this be known mindfully lest you compound your own troubles.
Health:  The inner workings of your mind can provide a wonderful window to learn about mystical aspects of yourself. Use the same to motivate yourself to adopt a healthy lifestyle.
Work:  You can gain an edge at the workplace by easing up on trying to control things that cannot be controlled. Channel your energies into constructive activities rather than maneuvering situations and people to work in your favor.
Money:  If you've grown overly attached to certain stagnant situations or excess clutter, then you may work on freeing yourself of these dead weights.
Favorable color: Pink
Aquarius horoscope
Love and relationships:  An instinctive need for change surges within you and you may wish to look within and attend to your emotional needs for now.
Health:  Spruce up your fitness regimen by including some fun routines in your daily set.
Work: Lingering doubts and/or resentment can complicate work relationships. However, it is a good idea to push the same to the backburner and focus on making productive plans.
Money: If you're fearful or worried about security or financial matters, you can be particularly sensitive today. Resolve to do what you can to improve your financial picture, or at least the attitude you have towards it.
Favorable color: Grey
---
Suggested read: What you'd say when an ex wants to know how you're dealing with breakup blues, based on your Zodiac
---
Pisces horoscope   
Love and relationships:  Work on changes and improvements to your relationships that can advance your intimacy levels.
Health:  Including smoothies, vegetable/fruit juice and or soup in your diet can be a good thing.
Work:  It is a powerful time to strategize plans of action and make refinements and adjustments to your long-term goals. You may also recognize a need to eliminate some of the less meaningful projects and/or other distractions from your work space.
Money:  It's a good time to think up strategies to spend and save more efficiently.
Favorable color: Maroon
Sign up to our newsletter to receive your daily love horoscope in your inbox. It comes enveloped in loads of love!
Summary
Article Name
Daily Love Horoscope For 9th January, 2017
Author
Description
Here's your daily love horoscope for today. Check it out to see what the stars, the planets & the universe have conspired for you!