One of the messages in my 'Facebook other' folder reads exactly this:
"Engineer and you chose to be a writer? Not got anything else to do?"
Dear Mr. Stranger, this post is a shout out to you and every other person who is too quick to raise a finger on every budding writer who wants to make it big in this literature-starved society.
Like every other girl, I made my share of mistakes.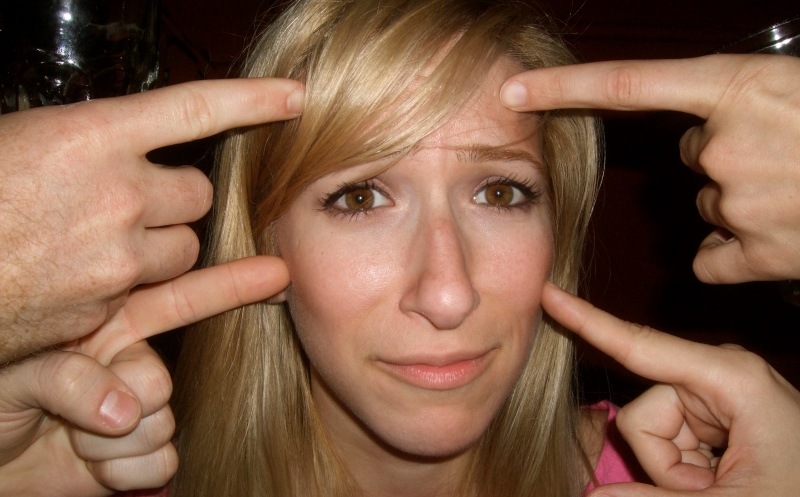 Image source: Google, copyright-free image under Creative Commons License
Going the wrong way
I took up engineering after completing high school, and when I was asked why, I had just one answer – everyone does it, so why not me!
---
Suggested read: A letter to my younger self that I should've written, but never did
---
It took me some time to realize that I had made a mistake, but could I really undo it? The answer was both a yes and a no.
I had no interest in quitting my studies or starting fresh when I knew that engineering wasn't half bad, or so my grades said. So, I took the smarter way out. It was in my third year of engineering when I landed my first paid gig as a writer.
I had been romancing verses and prose in my engineering notebooks, which should have been filled with the jargons of code in languages that could kill every grammar Nazi. By the time I sat for my campus interview, which, again, I did because everybody did so, I had a huge grin on my face.
My CV had a recommendation letter from my very first employer who, unlike the top corporate honchos, didn't need a graduation certificate to trust my abilities. My first employer was a lady who was willing to let me try my writing skills because she spotted a budding writer in me.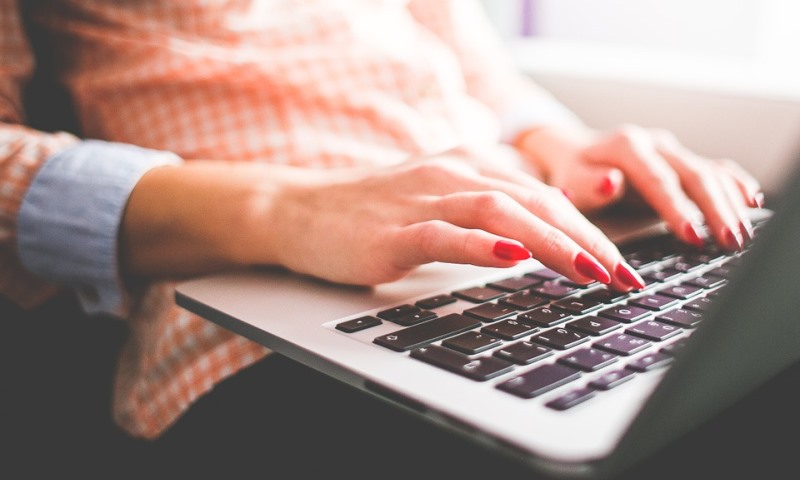 Image source: Pixabay, under Creative Commons License
The journey had begun and I knew that one day, I could make it big in the same world which was otherwise shut down to me. I don't hold a degree in arts and have no background in literature. My only connection to the world of writing was the passion for the language and the zeal to write my heart out.
The job dilemma
I bagged a job at one of the leading MNCs and my strings of mistakes still didn't stop. I joined TCS and worked there for 10 months. Once again, when I was asked why I did it, I had just one answer – everybody does. You know the real problem with us is that we care a lot more about the society than it does for us. I wanted to break free of these shackles, but like every twenty-something girl out there, I was nervous to take a big leap. I knew following your heart seems to be great advice, but could I actually believe it for myself?
I could hear the chants of follow your heart being whispered in my ear by the universe, but the skepticism and what-ifs and maybes kept me from jumping in to the big dreaded world of writing and leaving a well-paying corporate job.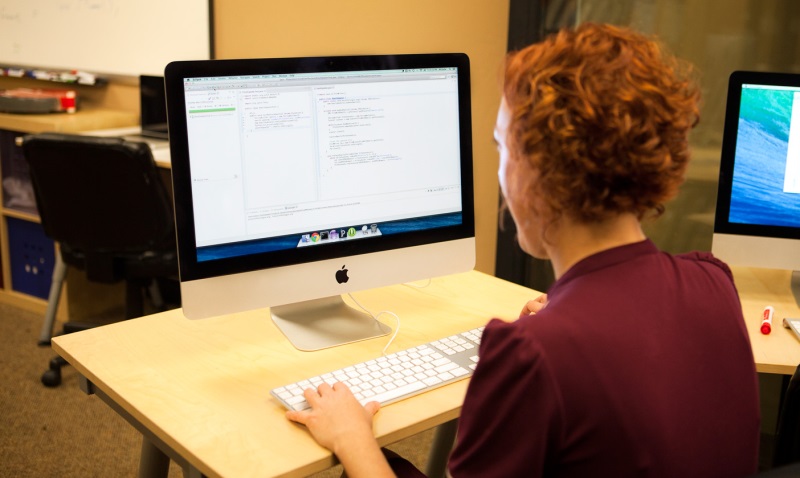 Image source: Google, copyright-free image under Creative Commons License
Thankfully, my senses had kicked in by this time, and I realized I was not a puppet meant to do things that everybody does. I had an identity and I wanted to make it work. The advice of following your heart had started to appeal to me a lot more.
Many twenty-something girls think that finding a boyfriend will make everything fall into place. To all the young girls out there who are always busy looking for a boyfriend, let me tell you something – boyfriends can come into your lives later. Love will happen when it has to, but your passion and dream needs to see the light of day before the sparks begin to die.
Breaking free of the shackles
I wanted to do something because I ached to do it and not be another corporate slave, typing codes in a language I never loved, and following orders like a drone. I hated sitting in that 6×6 cubicle and breathing suffocating, stale office air. I was not cut out for the corporate world, and once I had a taste of it, it surely made me much more claustrophobic than what I had imagined.
---
Suggested read: 13 invaluable life lessons I learnt growing up with a working mom
---
I took my first big move and resigned from my job. Some of my friends applauded me for my move, but in my heart, I knew I didn't choose the decision, the decision chose me. I have met a lot of people who often ask me as to how I knew which was the right way to go? Wasn't it hard to give up such a good job and take something which was considered to be struggling?
"Writing is not even an industry."
"Do you know what writers are paid? Insults."
"What?! You are thinking of becoming a writer. Why? You are an engineer. So many people die to become an engineer and you gave up your job for writing? Isse doctor ko dikhao."
"What? Writer? That's not a job."
"Ha! Who do you think you are going to become? JK Rowling."
Image source: Flickr
Yes, like every other aspiring writer, I heard all of it. There are days when you wake up and you don't smile, you don't cry. You just know that you have a pit of bottomless regrets. I was tired of the inner battle I was fighting. It was like I was dying a little every day.
I knew that if I really could follow my heart, I needed to take a leap of faith. I had to tune out every critic who just wanted to pull me down. I knew I had to be my own hero. For once, I had to look in the mirror and see my own worth. I decided to be who I wanted to be rather than stay locked in the expectation bars of the society that really didn't give a damn.
Happiness is following your heart
There are times when I think that I had it easy because by the time people were busy throwing these insults, I was already earning, nothing too fancy but enough so I could look them in the eye and tell them that the industry is rewarding enough to pay my shopping bills, and sometimes that is all a 22-year-old girl needs.
However, with time, I realized I had to tap into my potential. I knew that being a writer wasn't just a passion to me anymore. I had the fire to make something huge out of it. I wanted to stand against everyone who throws questions at a budding writer. I wanted to silence the same people who were too busy to knock me down.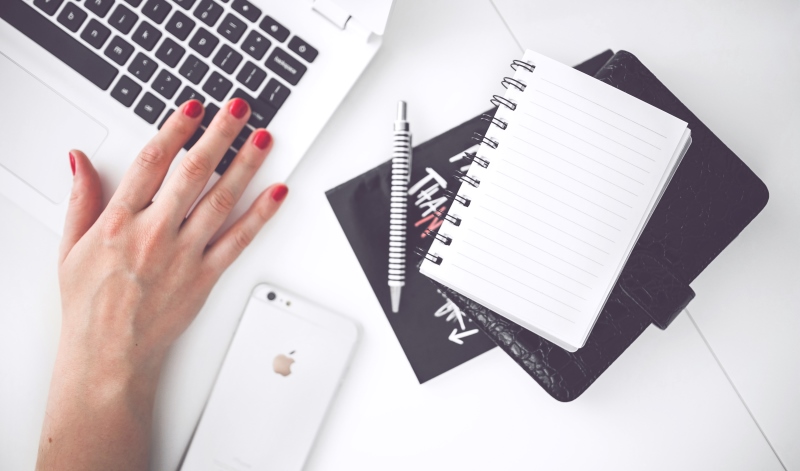 Image source: Google, copyright-free image under Creative Commons License
I had a job but I stayed at home. I worked as a freelance writer from the confines of my own home. Yes, I sit in my PJs and work on a tiny keyboard and take a leave without bothering if it's a weekday or a weekend and don't worry about dressing up for work.
But, you know, I am happy with my job. I have a six digit monthly income, and today, the same people who lambasted me for my decision, ask me the secret to earning from home.
I know there is still a long way to go and too many writers make way more than I do. But, I had to speak about this topic because I was tired of the rants that writing is a struggling industry and that it is unrewarding.
You must, you can!
Dearest critics, struggle is everywhere and it is the struggle that brings out the best in us. I started from a salary of 6k a month, and in a span of five years, I have a six-digit figure to make my parents proud. I don't really care how much money it is, but I love the way I say, "I write and it pays."
No profession should be looked down upon. If you have a passion, let the fire build a storm and you will be amazed at how long you will go.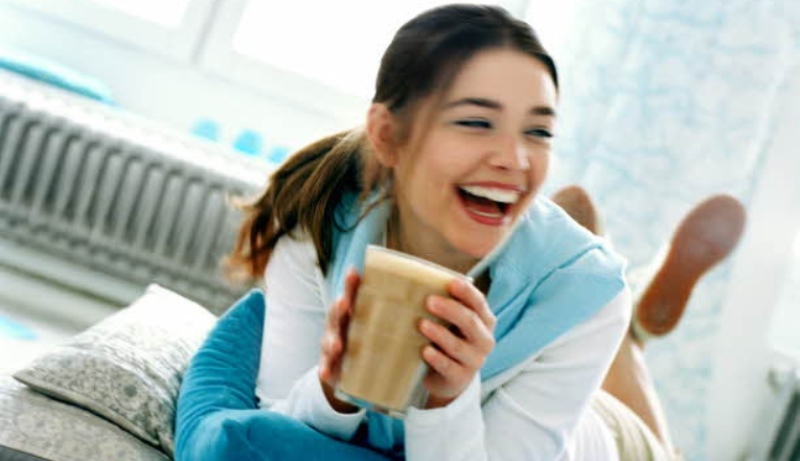 Image source: Google, copyright-free image under Creative Commons License
---
Suggested read: 10 quick makeup ideas for the workaholic woman
---
Keep dreaming, because one day they come to life. I am living my dreams, when will you do so?
I am proud that I chose to follow my heart and it has made all the difference in my life. Today, as I type this and share this with the world, I am happy that I decided to overcome the different barriers strewn across my path.
The only reason I opened my heart to you today is because I know there is a bit of me in a lot of you who are struggling out there. We all have our share of troubles. While I mainly belted out career advice here, it stays the same even in the lanes of love. No matter what dilemma you are battling, you need to know that the heart is always right. Trust it, and it will never fail you.
You're amazing and you deserve all the love in the world!
Yes, you!
Featured image source: Google, copyright-free image under Creative Commons License
Summary
Article Name
Following Your Heart Will Bring You Success Like It Did Me
Author
Description
Following your heart brings you success and satisfaction that you gave it your all and made it work. Here's why you need to follow your heart too.