Yes, you are a workaholic woman who might not have much time to spare, but you still want to look your best every day! But cheer up ladies, as I have some brilliant and quick makeup ideas to enhance your beauty without taking too much of your time. Easy, quick, and effective – these looks promise to let you shine your brightest whether it's your every day look or a special occasion.
---
Suggested read: 12 beauty hacks to look young and beautiful instantly
---
1. The 'I'm awake' look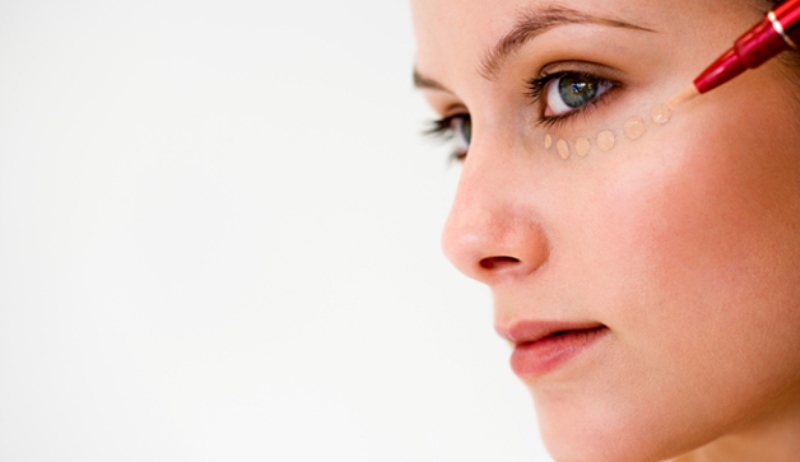 Image source: prevention
After hitting snooze for an hour, who's left with 20 extra minutes to spend dolling up? But no worries ladies, concealers are the perfect weapons for us workaholics who are low on sleep. Just shop for a concealer that has a tone close to your skin color and believe me, this product will work wonders for you. Whether it's dark circles, annoying blemishes, puffy eyes, or embarrassment-inviting red marks, just some gentle dabs and pats of the concealer will hide them all. There are many types of concealers to choose from. But if you want to save yourself the fuss, I'd always suggest going for a light-reflecting concealer stick. It's super easy to apply and gives you a fresh morning look in no time.
2. Everyday office-happy look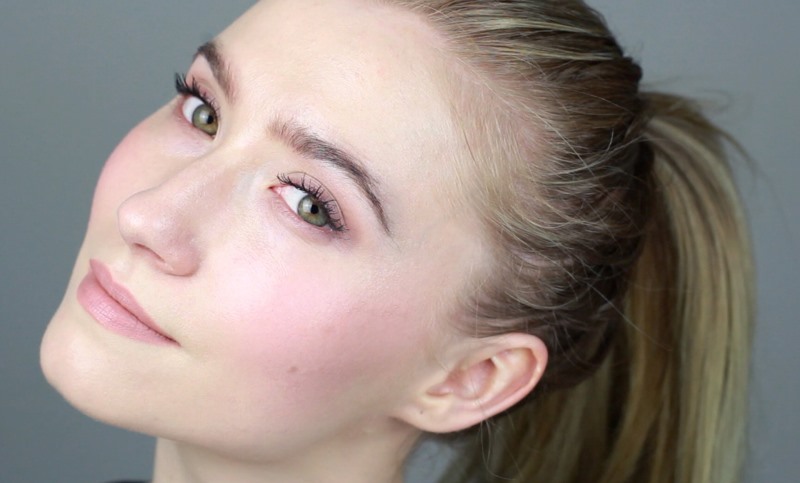 Image source: Youtube
Got loads of work waiting at the desk? Just spare a couple of minutes and greet your everyday challenges with an office-happy face. All you need is to add a tinted moisturizer to your vanity kit and applying this product will leave you with a beautiful and even skin tone (the same effect you get from foundations, only minus the mess) along with healthy long lasting and nourishing moisture. With the base all prepared, just bring out you bronzer and a fan brush and Voila! A few strokes and you're office ready in a pinch. This is a subtle classic look that accentuates your natural beauty, giving you an easy and cheerful start to a new day.
3. Quick looks with multipurpose makeup
Image source: Google, copyright-free image under Creative Commons License
The perfect makeup hack is to reduce the number of products you have.  Believe it or not, there's a whole variety of cosmetic products that are so versatile that just one can serve all purposes. Lip balm, lip-gloss, lip liner, lip color – I even lose count of the products, but all of these can be substituted with a single moisturizing lip-gloss crayon. Wow! Beat that. Quick makeup looks are best achieved with multipurpose makeup products.  Just gather some fantastic beauties like an all body bronzer, all in one skin system, cheek and lip color, and lack of time will never come between you and your exquisite looks. You get to look beautiful, save time, save cash, and even save a hell lot of space in your bags – simply incredible!
4. Mesmerizing eyes – the perfect look in itself
Image source: Pixabay, under Creative Commons License
Ah! There's nothing more compelling than a beautiful pair of eyes. For a strong, work-oriented woman like you, captivating eyes is a great look to go for. Choose the products that suit you best – whether it's an eyeliner (liquid/stick), mascara, or old school kohl. My all time favorite is mascara, just apply it towards the roots to get the perfect illusion of length or do the opposite, and the fuller look awaits you. Eyeliners are fantastic for quick makeup ideas; just a swipe of liner dresses your eyes in a dreamy black illusion. You can flatter any outfit and nail any occasion with this timeless look. Your beautiful skin, lovely lips, a 2-minute magic of kohl, and you're ready to steal any heart.
5. The perfect hang-out look with forget-me-not lips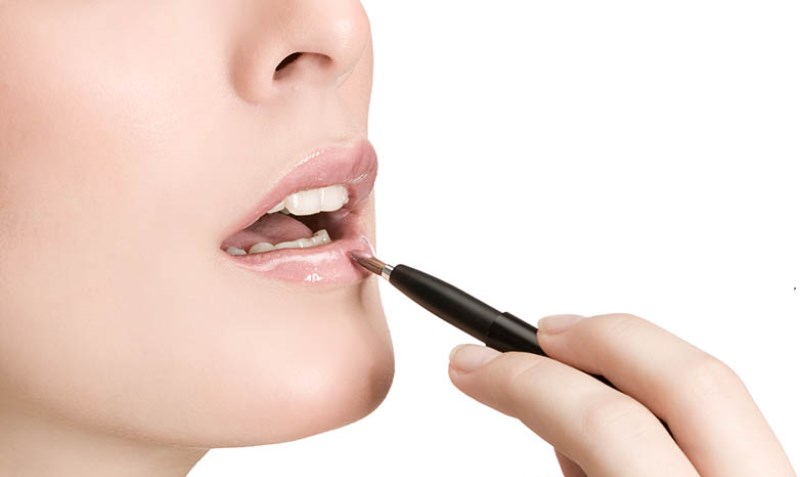 Image source: Google, copyright-free image under Creative Commons License
Lip makeup plays magical a role in making you look your gorgeous best. If you're planning a quick and easy hangout look, a little effort on lips can work wonders. With your face fresh with your morning prep, the right trendy colors like fuchsia and plum give you a fabulous look. If you want to add even more fun, keep your lip-gloss mixed with peppermint oil and just a quick coat of that can give your pretty lips a plumping boost.
When it's a long day ahead of you and you need that 9 to 5 meeting look, light eye makeup goes really well with an easy high hairdo. And just dust some translucent powder on your lips using a tissue after you're done applying your lipstick. This will make the color last long and keep your look fresh and lively throughout the day.
---
Suggested read: 12 makeup hacks that will change your life!
---
6. The hair hack, of course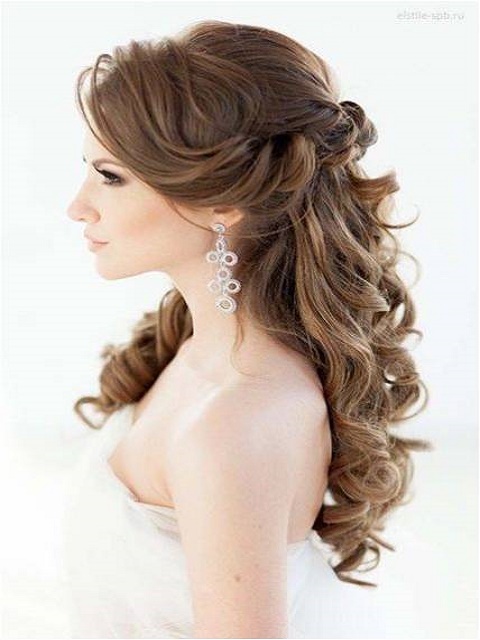 Image source: Pinterest
Nothing can spoil your look like a bad hair day. Sometimes I feel that there is no end to our hair troubles. Well, if you want an instant, bouncy, work-ready look with your unwashed hair, worry no more darling and just grab your hairbrush, dust it with some talcum powder, and work it gently through your hair. Once you shake the excess talk off, you'll get rid of the oil as well. And if it's your thinning hair that's keeping you indoors, just brush some eye shadow on your part and you're good to go! Get ready to arrive at that party with lovely, thick-looking hair.
7. If all you've got is a minute…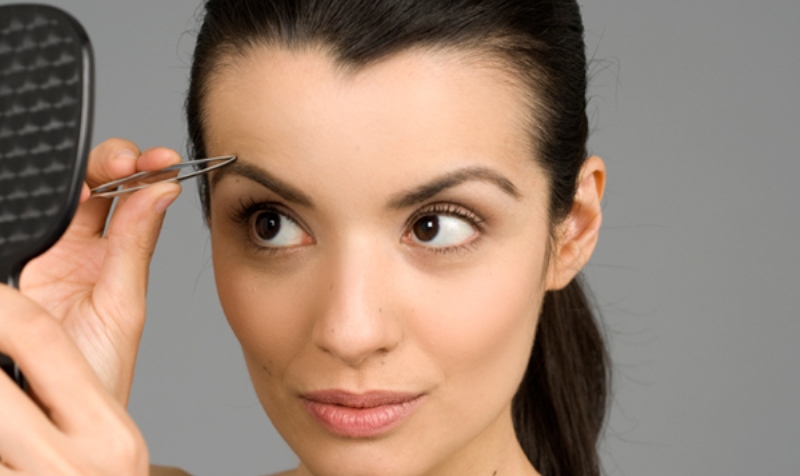 Image source: Google, copyright-free image under Creative Commons License
Prep baby! Only makeup ideas like these can help you achieve the perfect looks for you in no time at all. The first and most helpful must-do is definitely hairstyling, because no one will notice your makeup with a beautiful cascade of locks swaying around. You can maintain a regular 10-minute skin-pampering ritual to always keep your skin ready and glowing. We definitely can't leave out the eyebrows either. Find which brow form best suits the shape of your face and your pretty face will always be selfie-ready. Just wear your confident smile and that will complete your look!
8. Show some – hide some ready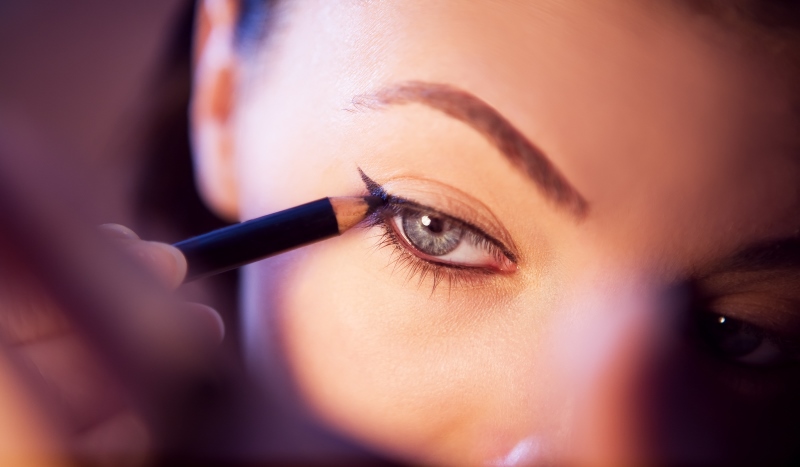 Image source: Shutterstock
When we're running short on time (which we usually are!), we usually only apply makeup to certain parts of our face. Depending on the style you are going for, you should do either your eyes or lips. When you are going for an impactful and professional look, try wearing black or colorful liners on your eyes. But if you are going for a bubbly and happy-go-lucky look, you can brighten your lips with colorful lipsticks and balms. This 'show some – hide some' looks technique saves you time, effort, and also makes you look ravishing without the risks of over-doing your makeup. Wonderful, right?
9. Evening party look
Image source: Pixabay, under Creative Commons License
If you're already exhausted from your day's work, it's best to keep your makeup not only quick, but super easy as well. When you're running late and don't have time to dry your freshly washed hair, just replace the towel with a T-shirt and see the magic. Evening parties allow you to wear heavier makeup as well, so it's the perfect time to experiment to your heart's content. When you're done with your hairdo, use a toothbrush and hair spray to put those mischievous flyaway strands back in place. If you don't have time to fully dry your nails, just put in on and then dip your hands in ice water for a minute or two to achieve instant party-perfect dry nails. You can add the final touch to your absolutely stunning look by lining the insides of your eyes with light colors to highlight their beauty.
---
Suggested read: How to remove your makeup with natural things
---
10. The hot party look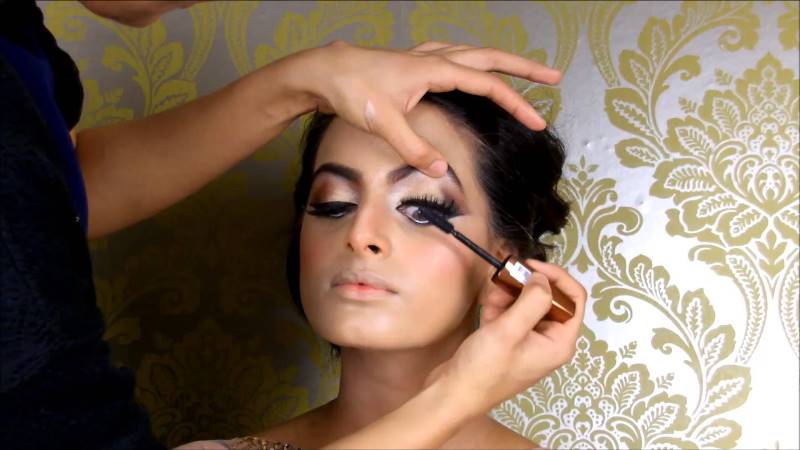 Image source: Google, copyright-free image under Creative Commons License
When we workaholics get away from our desks and crash a bash, we become the life of the party! When you're getting ready for a night out, make sure to add a magical touch of shimmer on cheekbones and under your brows. The contrasting beauty of soft basic makeup with the sizzle of hot red lips is all it takes to steal the show. Glam up your eyes with double coats of mascara let your breathtaking curls fall over your shoulder and you're ready to go!
Hopefully you find these tips helpful during your rushed morning routine as they are designed to help you look beautiful in no time. Keep experimenting and stay beautiful.
Featured image source: Google, copyright-free image under Creative Commons License
Summary
Article Name
10 Quick Makeup Ideas For The Workaholic Woman
Author
Description
A modern independent woman balances her personal and professional lives smoothly. So to give her a helping hand, here are 10 quick makeup ideas she can try.