Uski surat pighli toh har shay mein dhal gayi jaise, yeh ajeeb baat huyi hai usse bhulane mein – Javed Akhtar
You try hard on lonely nights to forget how his voice melted away in the kiss you couldn't resist planting on his lips when he spoke. You try hard at the break of dawn to forget how his strong arms felt wrapped around your tiny frame, as his fingers tucked away the playful lock falling on your soft face. You try hard to forget how his laughter sounded on days that you'd crack one of your personal jokes in a place full of people, his peals of laughter so strong that he'd snot beer out his nose. You try hard to forget the way his eyes made love to you across a crowded room, when all else melted away in the burning passion in his eyes. You try hard to forget the goosebumps down your back when he held your hand outside your old apartment to tell you how beautiful he thought you were. You try hard to forget the one time he tried to describe what being away from you did to him and you still feel the longing like an ache in your bones. You try hard to forget how he'd wrap you in his arms and tickle you, so you'd laugh away your tiredness. You try hard to forget the way he'd kiss your nose when a stubborn cold made its home in there. You try even harder to forget that cute smile that dotted the edge of his lips when you sneezed on his face and he returned to kiss you all over.
Image source: Google, copyright-free image under Creative Commons License
---
Suggested read: Learning to fall in love with breakups
---
Every night, you cry his memories away, hoping his face would melt in the tears and go away from you. But as you fall asleep on a tear-stained pillow, his dreams wash over you and you return to a happier time, a happier place, with him. You wake up to realize he isn't there anymore and resolve to try even harder to forget all about him. You try hard, as you step in the shower to put his memories behind you but the water traces his kisses all over your body. You try even harder to wipe away any traces of the map of his passion as you step out and slide into your work garb. Only you remember how he liked your hair falling over your shoulders like a cascading waterfall kissing the side of your cheek, the hollow of your neck, that place behind your ear he loved to kiss. You tie your hair in a ponytail, defiant and determined to go through the day without thinking of him.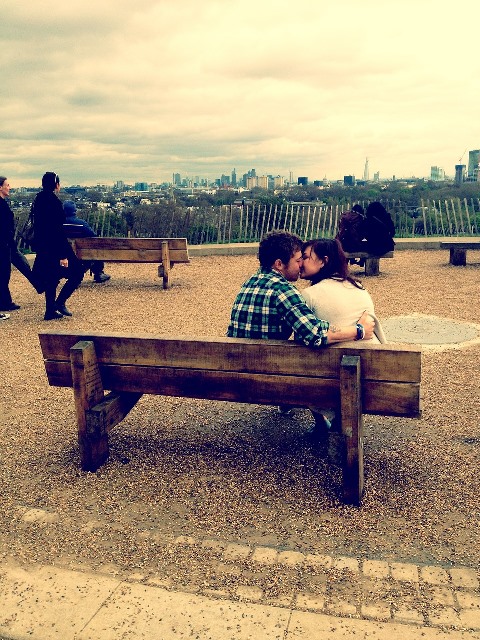 Image source: Pixabay, under Creative Commons License
But the traffic forces you to take the route where broken pieces of your love story are scattered all over- the place where he held you close under the fading streetlight, the park where the two of you fell laughing on the ground so hard that you reached home all muddy, the place where rain hammered all passers-by into the sidewalk save the two of them who let their umbrellas fall to the street and be blown in the wind. You force the memory of that tender kiss, away from your mind, blaring up the sound of the radio. But on comes the song that you least wish to hear now– your song.
The whole day whirls by in the same pattern. You try to fill your day with noise and people and conversations but the silent stretch between one word and the next is enough to pull you back where you belong. You see him again in that snatch of air, like a memory flitting in your brain's kaleidoscope. You return home, weary and tired of the burden of his memories and wish nothing save to drown him again in tears. But before you attempt to do just that, you know where it's going. On the replay button.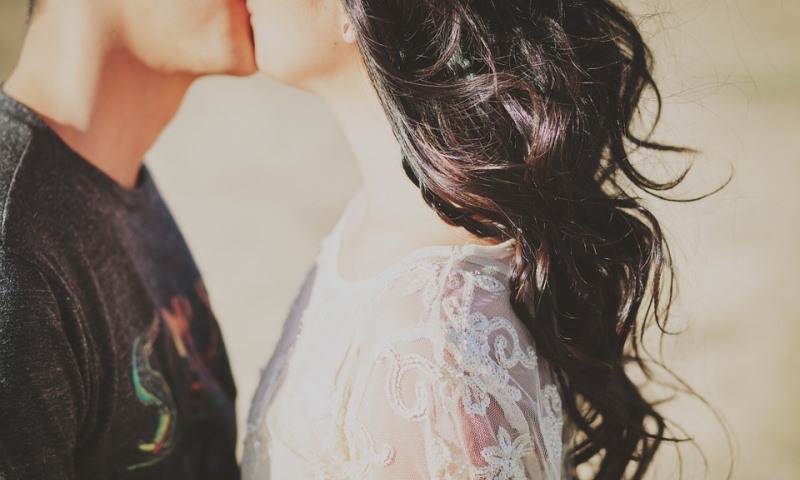 Image source: Pixabay, under Creative Commons License
So, maybe here's the truth you just do not want to accept: you are not meant to forget him.
There's a reason the memories rush in at 2 am with the same intensity as at 11 in the morning. There is no reason to fight them, no reason to keep them at bay. They are like the waves of the ocean, crashing at your feet but calling you out to sea. Go along- ride them, taste them, play with them or drown in them. Feel every emotion that they have to offer- let them soak through your skin and drench your soul. Let them make your body shiver and tremble with their chill, feel overwhelmed by how much you miss the feeling of being with the one you LOVED at one time and let your tears merge with the tide that brings you closer to him.
Feel everything, as many times as it comes to you. Feel it in all its intensity. Feel it to the point that you know you are breaking.
---
Suggested read: Why letting go of a relationship isn't as simple as it seems
---
Break.
Image source: Pixabay, under Creative Commons License
And then, feel yourself rise from the shore, blown by the wind like sand that was washed ashore. Feel the burden lessen each day and feel yourself grow lighter and better and happier. Let the same wind sing lullabies to you as you no longer cry yourself to sleep and the same ocean whisper sweet nothings in your ear. Let your sadness be washed away and wake from your sleep, anew. A woman who remembers the love that filled her, the love that changed her, and the love that made her who she is today.
Only because she stopped fighting the urge to remember. And only because she stopped fighting the urge to forget him.
Featured image source: Google, copyright-free image under Creative Commons License
Summary
Article Name
You Are Not Meant To Forget Him
Author
Description
If your heart's broken and you are trying to forget him and the pain, you MUST read this NOW!