Age is just a number; it's relative. You might also quote Leroy Paige: "Age is a question of mind over matter. If you don't mind, it doesn't matter," to the non-believers. But for all the talk about age being a state of mind and all that matters is that you're young at heart, a big age difference in partners – like a decade or even a couple of decades – is frowned upon. It's almost automatically assumed that the older woman is a cougar yearning for a young stud, or the young woman is a gold digger for having trapped the older man. (See the prejudice against the woman for choosing love above all else! Men!!!)
Image source: Google, copyright-free image under Creative Commons License
If you're involved with an older partner or a considerably younger one, that is, when there is a considerable age difference in relationships, then you are the first person who should be convinced that the relationship is worth it and that you've thought this through with a clear head. Your family and friends may be skeptical and raise doubts about your relationship; don't get angry with them. They're just looking out for you and have been there for you in the past. Convincing them that you're not making a mistake and also that you're happy in your relationship, will make your life easier. If there's no convincing them, then the best course of action would be to ignore the lot of them.
When two people with a considerable age difference are involved, there are bound to be some issues. The older partner has seen more rains than the younger partner and has more life experiences and has seen more ups and downs in life. This can be a blessing in disguise for the younger partner; they can rely on the older partner to weather the storm with them.
Age does not mean maturity
Image source: Google, copyright-free image under Creative Commons License
However, age alone doesn't necessarily bring maturity and wisdom to a person. Sometimes, young people display more emotional and mental maturity than older people and the opposite is also true about older people – they sometimes are just old; without showing any maturity, either emotionally or intellectually.
Appreciate the differences
The older partner has to remember that they can't tweak and change their younger partner as they like. The refreshing and sometimes naïve outlook of the younger partner should be appreciated by the older partner. Similarly, the experienced and sometimes cynical perspective of the older partner should also be appreciated by the younger partner. The older partner should refrain from condescending the younger partner's views and also try to avoid assuming the 'parental' role in the younger partner's life. They already have their God-given parents for that!
Different interests
Image source: Google, copyright-free image under Creative Commons License
Since both the partners come from different generations, there might be some, say, minor conflicts, regarding some leisure activities. You can't expect a fifty-year-old to go clubbing every night, and on the same note, you can't expect a twenty-five-year-old to sit at home on a Saturday night. For the sake of the relationship, it's better to arrive at a compromise and decide what to do on which day. This isn't exclusive to relationships with a big age gap; this may arise in any relationship because basically everybody is different and have different interests.
Expectations
The big difference in the ages of a couple involved also brings with it different expectations in life; be it regarding marriage or children or careers. Most of these things are a 'been there, done that' kind of thing for the older partner, while the younger partner wants to experience them anew. A plausible scenario in such a relationship is that one of the partners is divorced, parent of a teenager, and has achieved all there is to achieve on the career and family fronts. If you're in it for the long haul, then it's a good thing to have all these weighty issues sorted out, instead of being overwhelmed when they do crop up. It's not a question of if they crop up, but of when.
Health issues
Image source: Google, copyright-free image under Creative Commons License
The inevitable part of the aging process is the health issues that may arise. With age comes all kinds of aches and pains and ailments. If you love your partner – be it an older one or a younger one, then you need to be ready to deal with the sickness and all kinds of aches and pains that come with age. Just be sure of your role as a care-giver for your much older partner – when the time comes, and not feel disgruntled about it.
Every type of relationship requires trust, commitment, and a lot of effort to make it work. A relationship in which the partners are almost a generation apart isn't any different. Agreed – it may require a lot more effort than a regular relationship. But if you love your partner, young or old, then believe that love conquers all and enjoy life and your relationship to the fullest! The only people who should be happy with your relationship are you and your partner. The hell with the rest if they don't understand!
Featured image source: Google, copyright-free image under Creative Commons License
Summary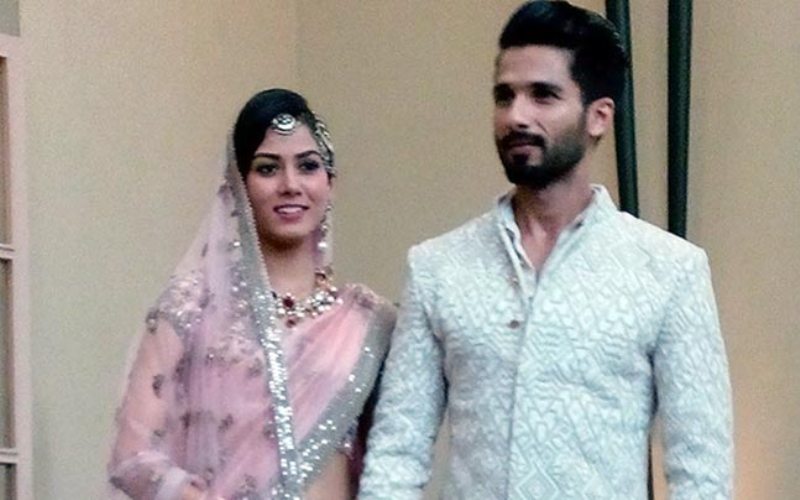 Article Name
Handling A Big Age Difference In Relationships: Things You Need To Consider
Author
Description
If you're wondering how to handle a considerable age difference in relationships, then you need to consider these aspects.