Becoming an adult comes with its own caveats, like being responsible, working hard, and doing the 'right' thing – whatever that is! You need money to pay the bills, have a roof over your head, drive a vehicle, eat out, take your partner out, or go the movies. But the thing is, while most people LOVE spending the money they earn, they don't really want to work hard to get that money at the end of a month.
---
Suggested read: How to beat depression? By eating turmeric, says Science!
---
However, what if I told you that you don't have to work that hard to get ahead in your job? Let me go one step ahead and tell you that the most important tip on how to be more productive at work and get ahead is to amp up your romping skills? 😉
A researcher from the Oregon State University has found that maintaining a healthy, active sex life at home boosts employees' job satisfaction, while also improving their engagement at the office. In essence, this researcher found that a strong work-life balance helps in improving one's job satisfaction as well as productivity at work.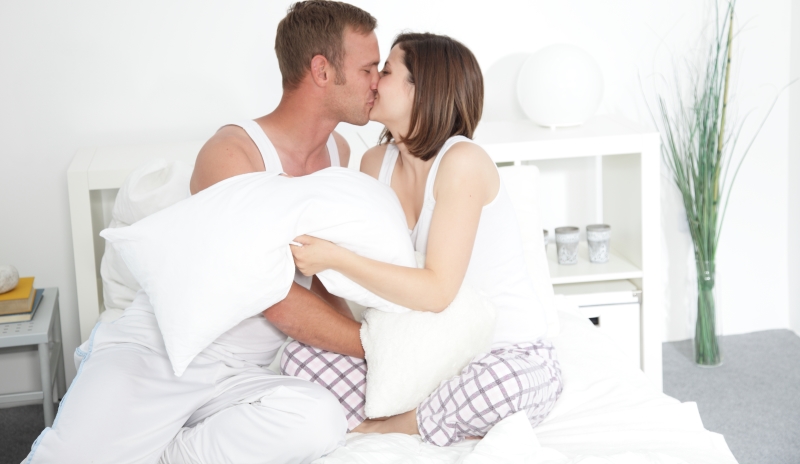 Image source: Shutterstock
Keith Leavitt, an associate professor in Oregon State University's College of Business, studied the work and sex habits of married employees for his research. He found that those who prioritized their sex life at home, unwittingly gave themselves a next-day advantage at work, where they tended to immerse themselves in their tasks, while also enjoying their work lives.
The results of the study have been published in the Journal of Management, and was authored by Trevor Watkins and Christopher Barnes of the University of Washington and David Wagner of the University of Oregon. For the study, the researchers followed 159 married employees over the course of two weeks. The participants were asked to complete two brief surveys every day, which led them to find that employees who engaged in sex were found to be in more positive moods the following day. Their elevated moods helped them to more sustained work engagement and satisfaction at their job through the workday.
This elevated moods resulting in more productive workdays were equally strong for each married employee, regardless of their gender. This was true, even after taking into account their marital satisfaction and sleep quality, two common factors that affect a person's daily mood.
Leavitt, one of the authors of the study, who is an expert in organizational behavior and management, said,
"We make jokes about people having a 'spring in their step,' but it turns out this is actually a real thing and we should pay attention to it. Maintaining a healthy relationship that includes a healthy sex life will help employees stay happy and engaged in their work, which benefits the employees and the organizations they work for."
Another point of note is that if you carry your work, or its related stress, home from the office, it will affect negatively on employees' sex lives. Leavitt said that in an age where smartphones keep an employee's workday 'on,' even after going home, highlighted the importance of leaving work behind at the office. If this work and its related stress is carried home, it affects an employee's personal life, and they end up sacrificing things like sex, while their work engagement declines too.
During intercourse, the neurotransmitter dopamine is released into the blood stream, which is associated with the reward centers in the brain, along with oxytocin, associated with attachment and social bonding. Thus making sexual activity a natural yet automatic mood elevator, said Leavitt.
Leavitt said,
"This is a reminder that sex has social, emotional, and physiological benefits, and it's important to make it a priority. Just make time for it."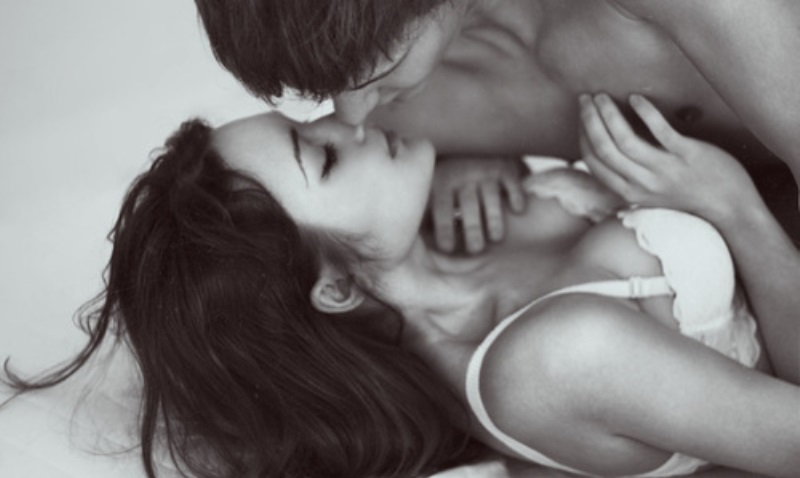 Image source: Google, copyright-free image under Creative Commons License
Further, expounding on the importance of studying the effects and benefits of sexual activity on one's life, Leavitt said,
"Making a more intentional effort to maintain a healthy sex life should be considered an issue of human sustainability, and as a result, a potential career advantage."

"Technology offers a temptation to stay plugged in, but it's probably better to unplug if you can. And employers should encourage their employees to completely disengage from work after hours," he said in conclusion.
---
Suggested read: Male promiscuity is NOT hardwired by evolution, says Science
---
Recently, a town councilman in Sweden proposed that local municipal employees be given an hour of their work week for sexual activity, so that it can boost the town's declining population rate. That this could, in fact, improve employee productivity, directly affected by their elevated moods after engaging in intercourse with their partners.
Whether or not your employers follow this councilman and offer you paid hour to engage in physical intimacy during the workday, you can definitely practice it at home in your own time. No one's stopping you from getting the action you need at home, besides your ability to completely disconnect from work after getting home.
There you have it – if you want to know how to be more productive at work and get ahead in your career, get your freak on with your partner! What other motivation do you need? 😉
Featured image source: Shutterstock
Summary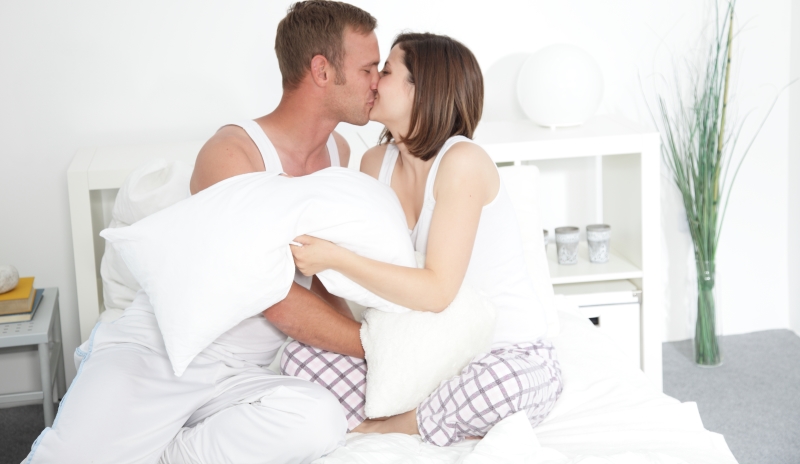 Article Name
How To Be More Productive At Work? Get Your Freak On, Says Science!
Author
Description
The ONLY tip on how to be more productive at work that you need, is to get your freak on with your partner, says Science! Isn't this the BEST study EVER?