It's almost easy to enter into a relationship with a special someone. But making time for it and sustaining and nurturing it are the difficult parts. In this busy, materialistic and consumerist world, where we are 'connected' almost 24×7, there isn't exactly any time to sustain a relationship.
But if you care about your special someone one whit, and don't want to be the cause of the breakdown of your relationship, then it's time you made some changes in your lifestyle and make some time for the relationship. It isn't that you have to spend every moment of your life with your partner; you just have to make time long enough to let them know that they're always in your thoughts and that they mean very much to you.
---
Suggested read: 20 gestures women make that are better than saying 'I love you'
---
Designating a specific date night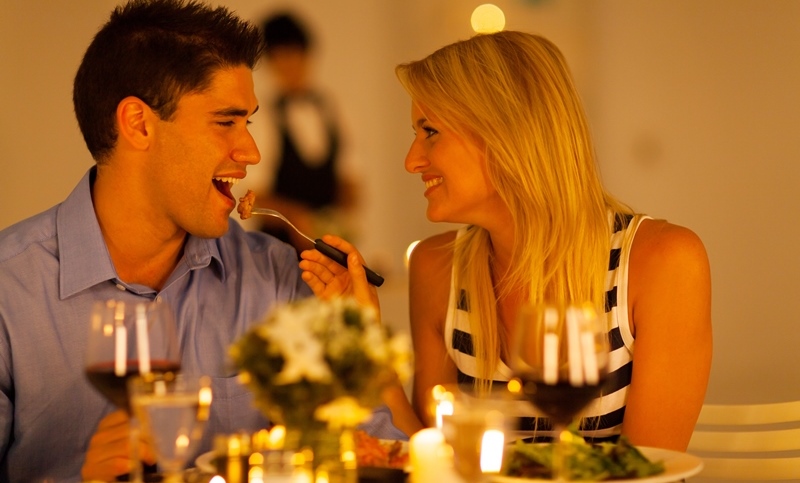 Image source: Shutterstock
If you and your partner are too busy to go out every night, then try to designate one night every week as date night and go out. Having a romantic dinner and just talking to each other – not about work, is good for both of you. It's important that you do this at least once a week, so that you won't feel like it's all work and no play. And, we don't want to make Jack (and Jill) dull, now, do we? 😉
Sharing a common interest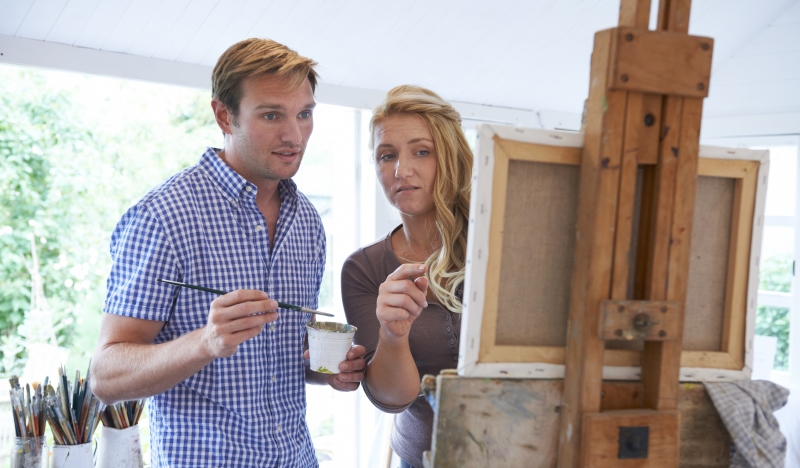 Image source: Shutterstock
Everyone is different, and each individual have different likes and dislikes. But if you and your partner like similar things, then it gives you an opportunity to spend some quality time together and also the added benefit of pursuing your shared interest. If your hobbies are miles apart, then it's time you made an effort to have a similar hobby or interest, which also gives you enough fodder for conversations with your partner.
Romantic weekends
Image source: Shutterstock
Plan and schedule a romantic weekend getaway with your partner, so that you can refresh and reinvigorate your relationship. Apart from spending romantic time together, you get to explore new things with your partner and also help you get away from the drudgery of daily life. You might wanna try some exotic cuisine because it's fun and it'll add some spice to your life.
Regular time to talk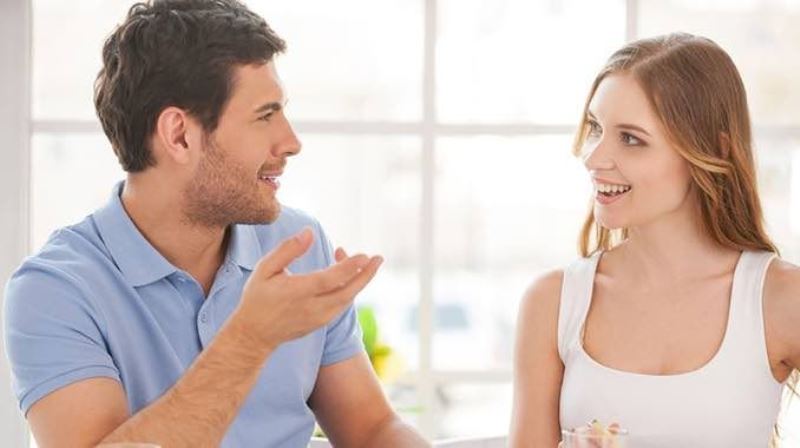 Image source: Google, copyright-free image under Creative Commons License
It's important for couples to have some alone time together, sans distractions of any kind. Just let out all your frustrations, fears, anxieties, and ease your burdens. Talk to each other about prosaic and mundane things that you did that day, and laugh about anything funny that happened to you in your partner's absence. Sometimes a good laugh with your partner can loosen up some tension. Let's face it; after all, laughter is the best medicine.
Small gestures matter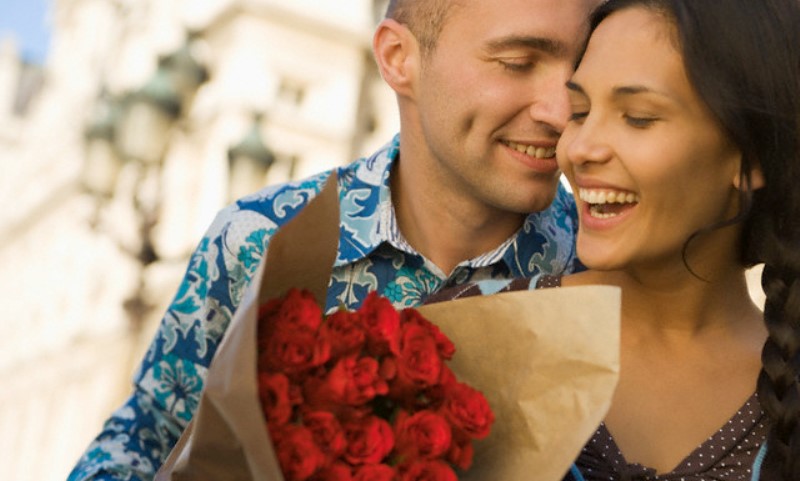 Image source: Google, copyright-free image under Creative Commons License
You might still get butterflies when your partner kisses you or touches your cheek before going to work. Make these small gestures a part of your daily routine. These reinforce the feeling that you haven't forgotten your partner amidst the humdrum of daily life, and that they're in your every thought. Leaving notes – like, "Love You" – in conspicuous places around your home also puts a smile on your beloved's face. Something as simple as a hug when you get back from work, can give you and your partner a romantic high.
Surprise your partner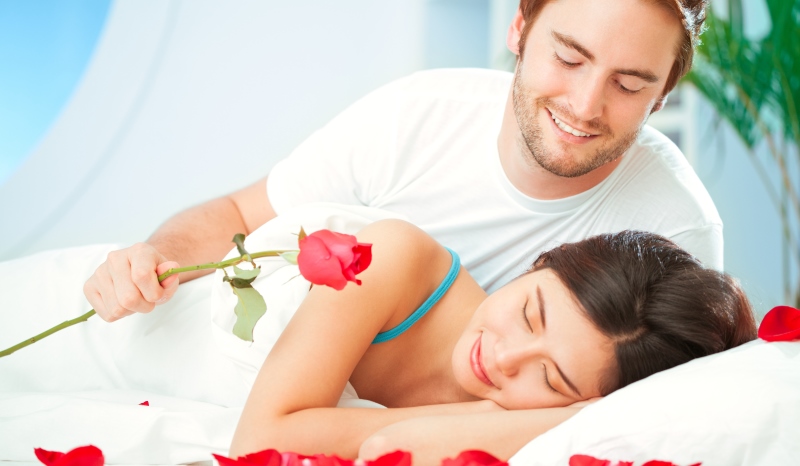 Image source: Shutterstock
Plan a surprise for your partner for a night out to a dance club or a new restaurant. Try building your partner's excitement by dropping hints all week. Your partner's anticipation for a surprise from you can be a high point for your relationship. Surprise your partner by sending them flowers or chocolates or balloons to their workplace. It'll reassure them that they're never far from your thoughts. Your surprise needn't be expensive; something planned at home could also make your partner happy. The goal is to keep the romance alive in the relationship; not the amount you shell out on the said surprise. As they say, it's the thought that counts.
Communication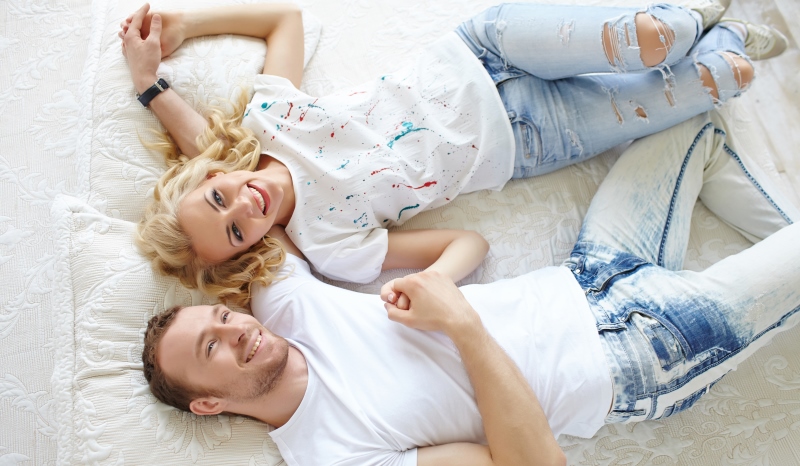 Image source: Shutterstock
Sometimes it also happens that you and your partner can't take enough time out to do anything romantic. Fret not! There's always the good old cell phone and email and the text message and WhatsApp. Call your partner when you're free and let them know how much you miss them. Drop them a mail just letting them know what you're doing and that you can't wait to get home and be together. Or, if you're not a fan of mails, then you can chat back and forth with your partner via text/instant messaging. You know, you can always be, um, naughty too.
---
Suggested read: 10 keys to fixing an unhealthy relationship
---
These are just pointers as to how you can make time for the relationship to nurture and sustain it. You and partner need to figure out what works best for you as a couple, and then go about it. And if you do make a conscious effort, the honeymoon phase of your relationship need never end. Sounds good, no? 😉
Happy romancing your partner!
Featured image source: Shutterstock
Summary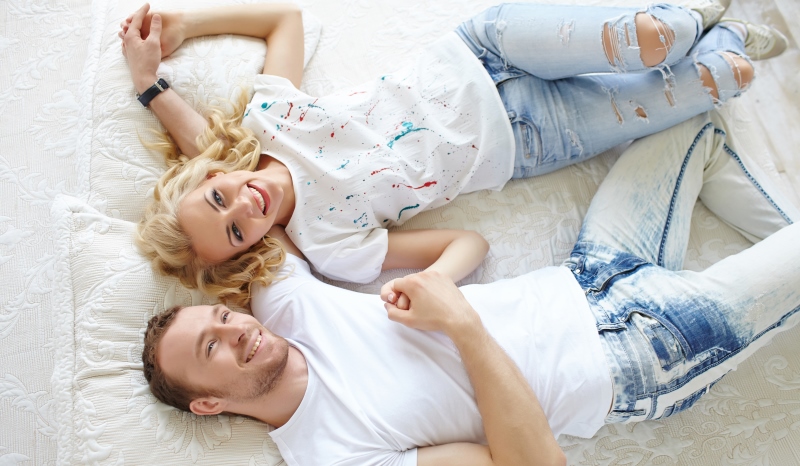 Article Name
How To Make Time To Nurture Your Relationship
Author
Description
A relationship needs constant nurturance to sustain it. Here's how to make time for the same.