What is the first thing that you notice when browsing through the plethora of profiles on a dating app? Profile pictures, of course. No matter how well the person pouting in the picture could hold a conversation on a topic, no matter how hygienic the individual taking a selfie in a bathroom is, no matter what they are like as a human being, all that seem to matter is their profile picture.
And a new study suggests that these traits don't matter in the least, because simply by having an open posture, which in other words could be likened to manspreading, makes a person more attractive.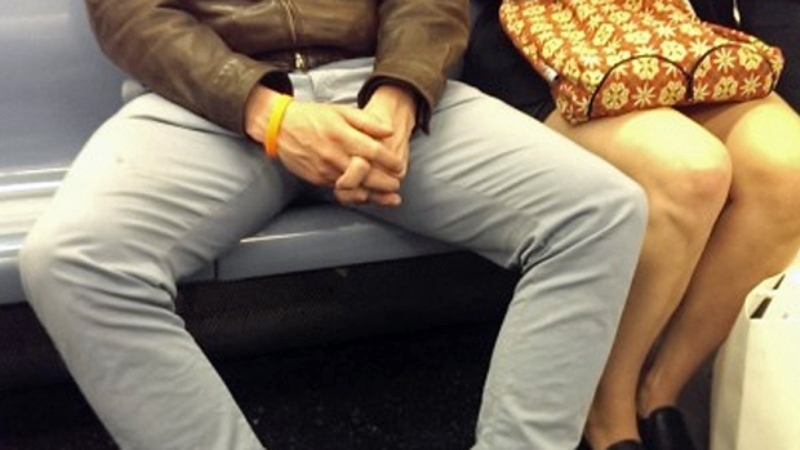 Image source: thesource
The researchers of the study found that adopting an expansive posture, stretching one's torso, pushing out legs, and spreading one's arms in profile pictures makes other users twice as likely to rate them as attractive as opposed to those with closed postures. Apparently, these postures imply openness and dominance according to the researchers.
On the other hand, those exhibiting closed postures like hunching themselves, crossing their arms and legs, were rated as less attractive.
Tanya Vacharkulksemsuk, a post-doctoral research fellow at the University of California, Berkeley, performed two separate studies to arrive at these conclusions. Her findings have been published this week in Proceedings of the National Academy of Sciences.
---
Suggested read: Here's why women are attracted to the bad boys
---
First, Tanya and her team watched videos of 144 speed date events at Northwestern University so that they could correlate them with the speed daters' ratings of each other. There were 12 men and 12 women in the group, who spoke for 4 minutes at a time. People with expansive postures were rated attractive, regardless of their gender. And this also nearly doubled the chances of them securing a 'yes' response to a second date. Apparently, laughing and smiling weren't as effective as manspreading, Tanya found.
Secondly, Tanya followed it up with an experiment on a Tinder-style app. Two different profiles were created for three men and three women, one with profile pictures in expansive, open postures, and the other with pictures in contractive, closed postures. Tanya noted that the profiles with the expansive postures profile pictures were about 25 percent more likely to generate interest from another user. But, this seemed to work better for men than women. While men received 87 percent of 'yes' in response to an open posture, women received just 53 percent.
The researchers call the expansive, open postures with splayed arms and legs, stretched out torsos in online dating pictures 'dominant, open non-verbal displays at zero acquaintance.'
The researchers added,
"Based on our results garnered from thousands of single persons at an actual speed dating event, and using a dating application, it is evident that postural expansion can dramatically increase a person's chances of making a successful initial romantic connection."
Tanya suspects that dominance and openness make people more attractive because dominance suggests they do well in the workplace and openness means they're more willing to share their resources life with potential romantic partners.
Talking about why this study is important, the researchers added,
"On such platforms, where getting a date with another person commonly begins with a photograph or brief interaction, it is advantageous to know how to maximize one's chances within such a minimized time frame."
With online dating ubiquitous, it's only natural to try and know all the tricks and tips to increase one's chances of finding a potential romantic partner.
So what do you think about this study on manspreading? Would you try this on your dating app profile? Share your thoughts in the comments section below.
Featured image source: thesource
Summary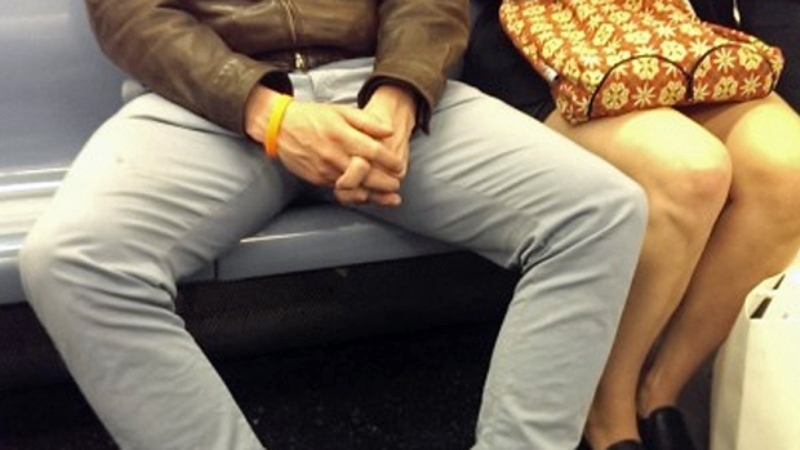 Article Name
Manspreading Makes One More Attractive When Dating, Suggests Study
Author
Description
Manspreading and basically taking up more space makes you more attractive when dating, suggests a new study from UC Berkeley. Here are the details.