Online dating has become ubiquitous, with almost everyone trying their luck to find a mate through it. However, there's no guarantee that it's more successful than regular, organic dating. But if the plethora of dating sites and apps available in the digital world are to be believed, then the odds of you finding your mate online is just as likely as it is in real life.
Does online dating work then? There's no definitive answer to this particular question. However, online dating sure does provide people access to a wider dating pool. The dating pool gets bigger in terms of geography, age, and even gender. And most apps and sites are so convenient to use, that it's like looking for your mate till you find the one who fits the bill to a T.
At least that's the hope from online dating.
---
Suggested read: 12 common misconceptions about online dating that are far from true
---
However, there are some people, a significantly large number of them, who are wary of using online dating to find someone. Why do they feel that online dating just isn't for them? Aside from the fact that you'd basically going out on a date with a total stranger, online dating also has the potential to open a can of worms, in the form of unsavory and unfavorable circumstances. While some of these may not happen when people go for regular dating, these are more than common when it comes to online dating. That's why it's pretty difficult for some people to date someone who they met online.
Here are a few reasons that answer the question, does online dating work:
1. You care too much about what others think of you
Image source: Google, copyright-free image under Creative Commons License
A lot of people don't approve of online dating, despite there being so many success stories. And if you're one of those people who cares too much about what others think of you and judge you based on how you go about finding someone, then you probably won't succeed in online dating. You just won't be comfortable. Since you feel judged, you'll try to hide it, and thereby ruining your online dating experience altogether. Once you accept that online dating is a perfectly acceptable means of finding a significant other, you'll see the difference in yourself. It's high time that everyone got over the idea already.
2. You're not ready for a relationship
Many people turn to dating apps/sites to hook up with someone, strictly short term. If this is your goal, look for others who want something similar and just do it. However, if you're not in the right state of mind, or are dealing with certain issues in your life that hinder you from giving your all to your search for a partner, then you might as well not try it. Because there are plenty of others who are ready to find someone to love, and if you're not ready, then you'll just end up hurting them.
3. You're trying online dating for all the wrong reasons
Image source: Google, copyright-free image under Creative Commons License
You like getting free stuff when you're dating, like dinner, gifts, flowers. You want someone to tell you how pretty and/or beautiful you are. You're seeking validation. You want someone to be there for you, even if you don't reciprocate the gesture. You want bragging rights to the fact that you've hooked up with multiple women/men. You obviously are not seeking a partner to love and cherish, so it's time you took a good, hard look at your intentions for even trying online dating.
4. You're irresponsible
Online dating comes with its own set of dangers, both hidden and obvious. So it's better to be safe than sorry, and hence, it becomes imperative that you know how to take care of yourself, even if sometimes, things go south. If you're the type of person who just doesn't know how to take care of yourself and/or doesn't have any concerns regarding your safety, then you're probably better off dating someone you know, or someone from your extended friends' circle.
5. You haven't learnt from your mistakes
Online dating, like pretty much anything in life, is a trial-and-error experiment. And you have to learn from your mistakes and make different, better choices. However, if you repeat the same kinds of mistakes over and over again, you'll find yourself in dating purgatory for a long time to come.
6. You don't know if a person is sincere or not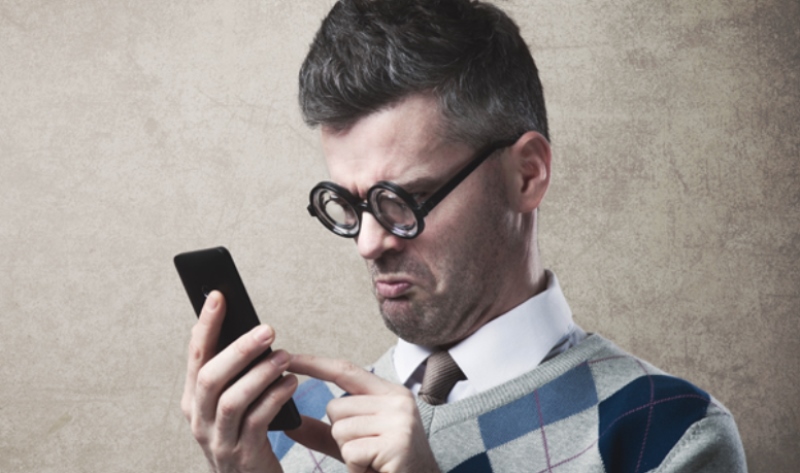 Image source: Google, copyright-free image under Creative Commons License
This again is a corollary of the previous point. Online dating is full of people who lie and embellish the truth and who are pretentious to the core. If you don't know how to spot an insincere person, you're bound to go on more than your fair share of bad dates. As they say, once bitten, twice shy; so being wary never hurt anyone.
---
Suggested read: 12 tips that will help you crack the online dating world
---
7. You don't take being stood up well
Using online dating gives people more flexibility than real life dating, in that you can ghost someone virtually by leaving you hanging at the last possible minute. You can't hold them accountable, for they could already have deactivated their account, never to be heard from again. It happens to pretty much everyone who's tried online dating, so you need to be prepared for it, and accept it when it happens.
8. You're too shy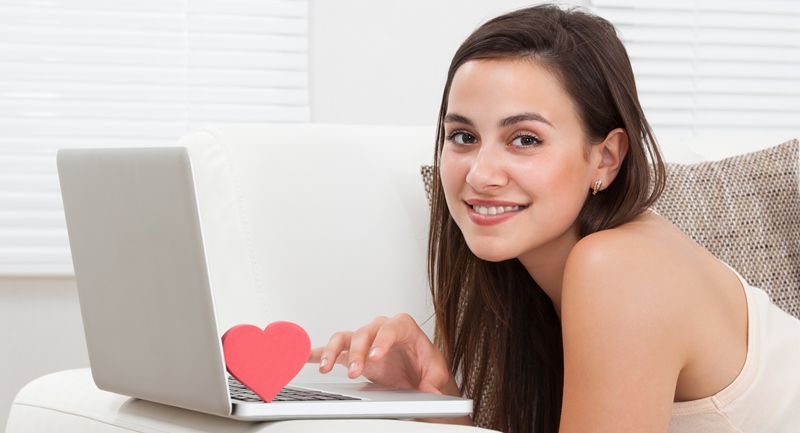 Image source: Shutterstock
Online dating or real life dating, you need to be able to put yourself out there, where you're vulnerable and have to face situations and circumstances where you might get hurt. Being shy hinders you to approach someone, even via messages, let alone in person.
9. You don't have the patience
Online dating is a game of hit and miss, with more misses than hits. If you're looking for immediate responses and immediate connections, then online dating is definitely not for you. Granted that that happens for some people, but those are exceptions rather than the rule. If you're impatient by nature, then online dating may not be your cup of tea.
10. You're hesitant to meet them offline
The people you connect with online, would like to meet you in person, sooner than later. If you're unsure of meeting them offline to see if there truly is potential for a connection, then what's the point of swiping right or left on any number of apps? Granted that meeting strangers is a daunting endeavor, but you can take certain precautions to make sure you're safe, and meet them. But if you never actually meet them, the it's just a waste of your time, as well as theirs.
11. You're hesitant to reveal details about yourself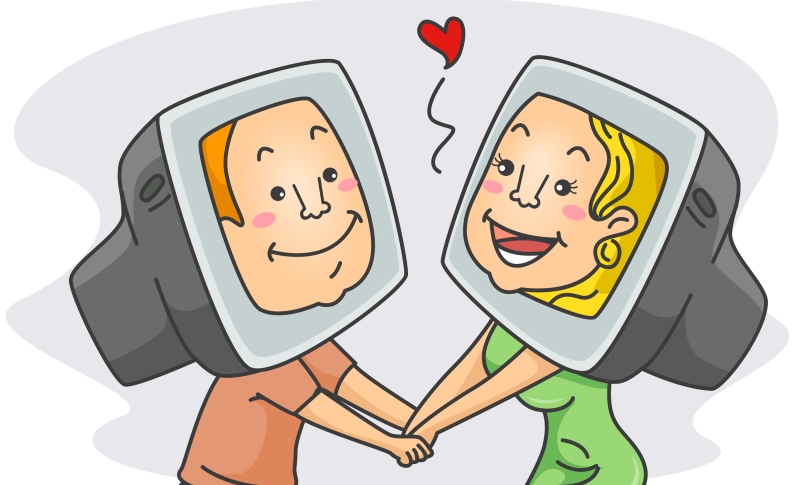 Image source: Shutterstock
When you live in a digital age such as the current times, all kinds of information is at the tips of your fingers. Just a name, and voila! The person's education history, employment details, interests, passions, political affiliation and what not are all revealed. However, when you choose to date online, you're essentially trying to connect with another person, with the intent of building a relationship. If you hold back and don't tell them anything about yourself, then what's the point of a vague conversation where you beat around the bush? Be wary, but forthcoming as well.
12. You're too pessimistic
You're the type who sees the glass as half empty, never as half full. And online dating is built on the premise that good things happen, that there are good people out there, who're looking for something similar as you. If you're looking to succeed at it, you can't always wait for the other shoe to drop. If you're constantly being negative, then you won't see any positive results at all. It's going to be a dud every time you do venture out on a date you connected with online.
---
Suggested read: 20 things you should NEVER put in your online dating profile
---
13. You don't take online dating seriously enough
You think online dating is a joke, that it's just for people who are desperate enough to try it in the first place. Then why are you on there? If you're so blasé about it, then why bother signing up to a dating site/app and waste someone's precious time at all? Do everyone else a favor and just deactivate your account, and leave it for people who are actually looking for love online seriously.
So does online dating work? It all depends on your attitude, and how you approach it. Online dating can be something fun and new that you try out, with an open mind. It's also a way for you to discover new things about yourself, as is the case with anything new. If you're the type of person who is too rigid, or wants immediate results, then you'd be better off going for regular dating.
Featured image source: Shutterstock
Summary
Article Name
Does Online Dating Work? 13 Powerful Reasons Why It Might NOT
Author
Description
Does online dating work? You've probably asked yourself this question numerous times. Here are a few reasons why it might NOT.