Online dating has become a part of our lives. Sometimes, it seems like it takes up a large chunk of our free time. At least for single-ready-to-mingle people, anyway. The possibility of finding love online, although seems remote, we don't actually give up on the process. Not really. Since we've established that Tinder and its ilk is here to stay in our lives, let's look at what makes a profile stand out and make you swipe right, when you browse through numerous profiles in a day?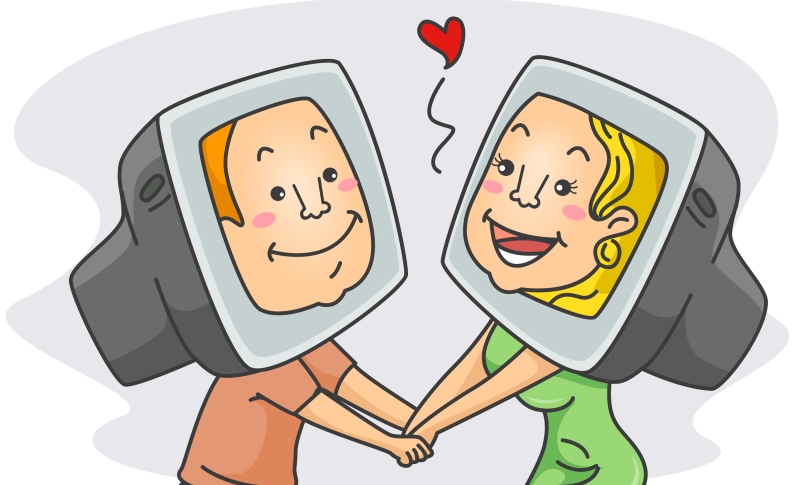 Image source: Shutterstock
Answers to this question have come from two different sources.
First, University of Iowa and second, a study published in the journal Evidence-Based Medicine.
According to a 2013 study conducted by the Pew Research Center, one in 10 Americans age 18 or older use online dating sites or a mobile dating app. In light of this revelation, it's vital that we figure out what makes a profile stand out, doesn't it? Here we go then.
---
Suggested read: Emma Watson gives perfect dating advice for feminists
---
University of Iowa
The researchers from the University of Iowa took a different approach than the one used till now. They studied online dating from the point of view of the person sorting through the profiles. For this, they created eight online dating profiles, four men and four women, with various combinations of just two perspectives.
The first perspective, called 'Selective Self-Presentation,' is a profile where all the 'good' about a person is highlighted, while downplaying the rest. The second perspective is called 'Warranting,' where the profile contains information that can easily be traced to a real person.
After these eight profiles were created in a template from OKCupid, they were shown to 317 adults, who had either used an online dating service or were currently using. Among these, there were 150 men and 167 women, whose mean age was 40. The participants were asked to pick the profiles that they would most likely contact. The researchers expected the participants to choose those presented with high selective self-presentation – those that highlighted only the 'good' – that sounded perfect – and high warranting – those that provided the most information that could be traced back to a real person. But it appears that they were wrong in their assumption.
Image source: Shutterstock
Because the participants chose those profiles that had low selective self-presentation and high warranting. That means, that the participants were turned off by those profiles that sounded too good to be true. The profiles that had more specific information that could be easily traced back to a real person, were the ones that the participants trusted.
The researchers cited that the reason for this was the fact that most people who use any form of online dating site/service are aware of the fact that many misrepresent themselves by embellishing their profiles to look perfect. So, the researchers of the study suggest two things to make your online dating profile stand out:
1. Don't exaggerate: To come across an amazing profile who seems like a complete package is the dream. But too much 'amazing-ness' in the profiles, and people are sure to be turned off. People are drawn to profiles that are positive but not seem too good to be true. They prefer details and not broad generalities, especially when it comes to place of work and what they actually do for a living.
2. Give details: The second point that is important when filling up an online dating profile is giving details. If you do something, then give details about it. For example, if you're a photographer, give links to your work and encourage people to check it out. If you work for a well-known company, give the name of the company. The idea here is to let the viewer think that there is an actual person behind the profile.
In conclusion, the researchers say balance is key. One of the researchers of the study, Andy High, said, "You want to balance all that is wonderful about yourself with some things that aren't negative, but more humble or realistic about yourself."
---
Suggested read: 11 dating commandments every modern man MUST know
---
Study in the journal Evidence-Based Medicine
Khalid Khan, a professor of Women's Health and Clinical Epidemiology at the Queen May University of London School of Medicine and Dentistry and lead author of the study, along with co-author Sameer Chaudhry pored over more than 86 studies in search of the answer to the question – What makes an online dating profile successful?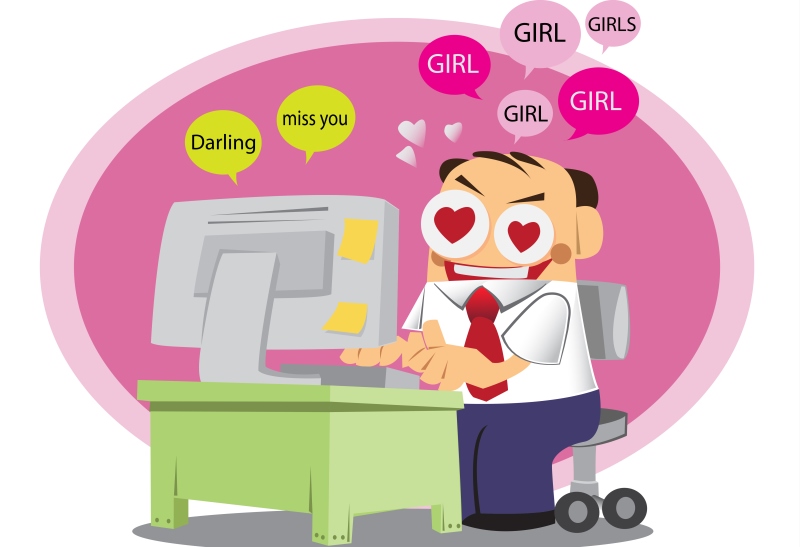 Image source: Shutterstock
Khan revealed that the idea for the study came after Chaudhry told him that he wasn't having any luck finding love online.
"He was asking me to improve his profile to figure our something to do differently. I had never done online dating myself," said Khan.
So, here's what they found:
1. Users' screen names matter: If your screen name is toward the beginning of the alphabet, odds are you'll get more clicks than those whose screen names start with letters in the second half of the alphabet.
2. Profile photo matters: A good profile photo goes a long way in ensuring that a person goes through your profile. Although there is no need for it to be fancy; a photo with a 'genuine smile' and a slight head tilt makes you appear more attractive.
3. Red is a woman's best friend: Women dressed in red in their profile photo get more attention from men.
4.Simplicity matters: Users come across as intelligent if they kept the language in their profile headline and bio 'simple.'
5. Friends matter: Photos of you with your friends, seemingly having fun, gets you more swipes and pings.
So, now that you know how to make your profile stand out, there's nothing stopping you from making a run at love again, eh?
Good luck!
Featured image source: Google, copyright-free image under Creative Commons License
Summary
Article Name
How To Make Your Online Dating Profile Stand Out
Author
Description
Research from University of Iowa & a study published in journal Evidence-Based Medicine provide pointers on how to make your online dating profile stand out.