Applying natural masks for the face and the body are known to be the oldest forms of beauty treatments. History boasts of a number of instances when women have taken advantage of various organic products available in nature to enhance and preserve their youth and beauty.
Masks improve our blood circulation, maintain elasticity of the skin, and tone our face muscles. Apart from having a stimulating effect on the skin, they also prolong the life of your healthy skin. With time, natural face masks have not only survived, but have also been enriched further, as their values and benefits were recognized and appreciated by all and sundry.
---
Suggested read: Wake up to glowing skin with these 100% homemade overnight face masks
---
We, the girls of today, have an advantage over our ancient counterparts, because we can understand the special needs of our own body, skin and hair. As such, we can use the knowledge of the past, and couple it with our knowledge of the self, to help ourselves to the beauty aids that are sitting in our kitchen cupboards right now. I am up for the challenge, are you game?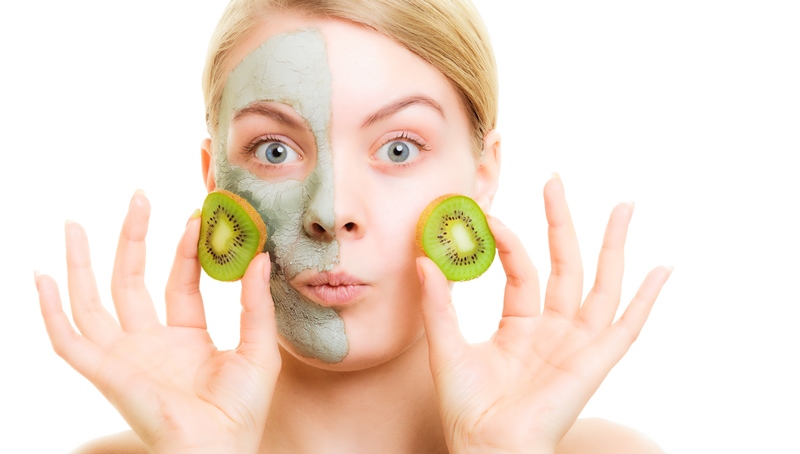 Image source: Shutterstock
Natural face masks
1. For dry skin
Fresh cream face mask
Take a tablespoon of olive oil. Mix it with 4 teaspoons of fresh cream. Blend the mixture well, and apply it evenly on your face. Leave the mask on for around 10 minutes. Remove with a moist cotton wool, soaked in lukewarm water.
Fuller's earth-honey face mask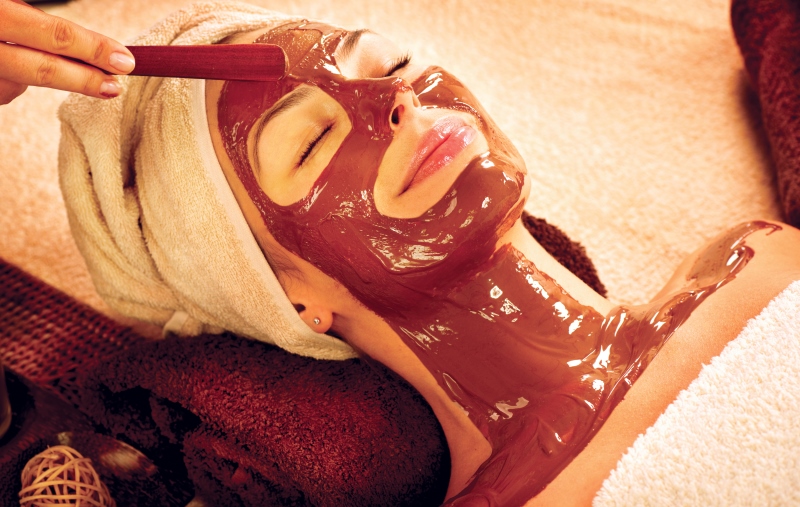 Image source: Shutterstock
To two teaspoons of honey, add 16 drops of orange juice, and mix well. Now to this blend, add a tablespoon of fuller's earth and two teaspoons of rose water. Stir together to form a paste, and apply it evenly on your face and neck. Wash off after 10 minutes.
Cornflake-almond face mask
In a bowl, mix a tablespoon of cornflakes with two teaspoonsful of almond and olive oil. You can use fresh cream as a substitute to olive oil. Whip the mixture, and apply it evenly on your face, neck and hands. Leave it on for 10-12 minutes, and then rinse out with lukewarm water.
2. For oily skin
Honey-egg white face mask
Mix one teaspoon of honey with 1 egg white. Now apply the mixture thickly on your face and your neck. Leave the mask on for 10 minutes, and then, wash off with lukewarm water.
Yeast-warm milk face mask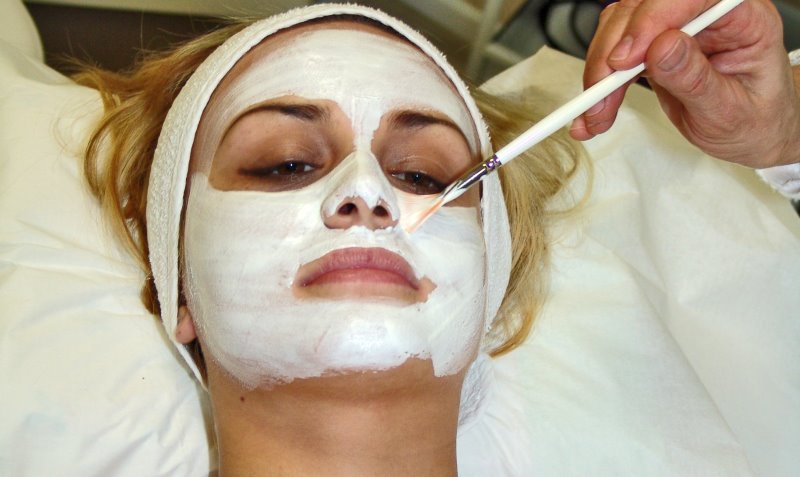 Image source: Google, copyright-free image under Creative Commons License
Mix a teaspoon of yeast with a teaspoon of sugar. Pour in half a cup of warm milk into the mixture. Cover it and keep it in a warm place. When the mixture ferments, use it as a mask for your oily skin.
Dried pea face mask
Wash dried peas and drain. Dry the excess water in the shade. Once they are absolutely dry, grind them, and store the powder in a glass jar. Take a teaspoon of this powder, and mix it with rose water. Apply the paste as a face mask.
Fresh fruit juice face mask
Apply fresh fruit (orange or fresh limes or watermelon or papaya) juice on your face as a mask. This is refreshing, plus it cleanses the oily skin, closes the pores and fuels blood circulation.
Yogurt face mask
Apply yogurt on your face. It aids the opening up of the pores. It also helps in gentle exfoliation, absorbing the excess oil, at the same time. Take two teaspoons of unflavored yogurt, and daub it evenly on your face. Leave it on for 15-20 minutes, and then rinse with lukewarm water.
Cucumber face mask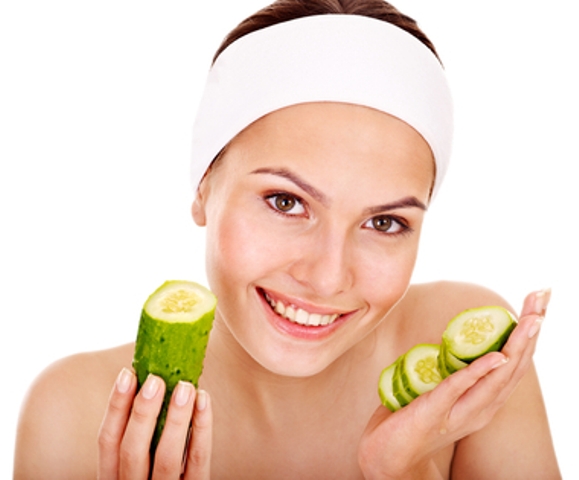 Image source: Pinterest
Rub your face with cucumber slices. Cucumbers are good for all kinds of skin types, and because of that you will see them in all kinds of facials and spa treatments. They fight swelling, itching and excess oil.
---
Suggested read: 6 easy homemade face masks to keep your skin glowing this winter
---
Natural face masks as skin treatment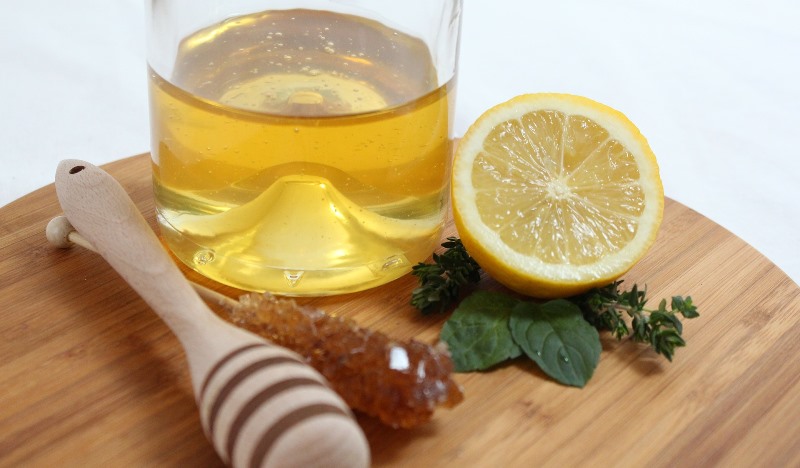 Image source: Pixabay, under Creative Commons License
Many herbal extracts are used as treatments, in the form of masks, for various skin disorders. The most popular and effective among these masks are the honey-apricot peel-off packs, protein packs, seaweed masks and acne packs.
1. Honey-apricot peel-off pack
What makes this pack a huge hit among people, is not just the moisturizing effect of honey, but also the firming qualities of apricot. The honey-apricot peel-off pack is also known to be a treatment for facial hair. If you constantly use this pack, over a period of time, your facial hair growth will be discouraged, and finally, removed altogether.
This mask should be applied evenly on your face, your neck, and at the back of your hands. When it dries, don't rinse out, but peel it off. This helps weaken the roots of your facial hair. The pack is also a great nourishment for the skin, and leaves it firm and raring to go.
2. Protein packs
The protein pack is another specialized treatment that contains proteins, which occur naturally, and sandalwood. It helps make your skin tighter and firmer, while maintaining or further enhancing its smooth texture. The protein packs also aid in deep cleansing. It nourishes the skin, retextures it, and lends it a new lease of life.  These packs also help in skin tissue building, and further accelerate the process of skin cell renewal.
3. Seaweed masks
Seaweed masks revitalize the skin. They help the skin regain its vitality, while maintaining its smoothness and its youthful and healthy appearance. Seaweed masks give your skin an intensive moisturizing treatment. It hydrates the skin, paying special attention to the delicate skin tissues in the area around the eyes.
The seaweed mask adds important minerals to the skin. It prevents wrinkle-formation and promotes the circulation of blood. Seaweed treatment's biggest beneficiary is the dull and the dehydrated skin.
4. Acne packs
For oily, rash-stricken and acne-prone skin, we need special masks. Masks with eucalyptus, clove and sandalwood are best picks. There are anti-septic in nature, and so, have therapeutic value, while preventing infections at the same time.
When we talk about skin treatment and masks for skin, we need to talk a little more than face masks alone. Skin is all pervading, and so we need to look at herbal cures for body care to improve the quality of our skin overall.
Our skin has a superb quality of absorbing valuable nutrients that it is masked with. A number of body masks are available, and can be prepared at home, to prevent the sagging of the skin. They help tighten the flabby pores, and are used in health clinics, during fitness or slimming programs.
The best body pack consists of "bael", date extract, and honey. This pack has a firming effect on the skin. It has been used successfully on sagging bust lines to tighten them, while helping get rid of fine lines around the eyes and the outer edges of the lip.
Treatment for sagging bust line
In many health clinics, this treatment is available. They begin by massaging the breasts with a cream that has turmeric as its base. Alternating hot and cold treatment has a stimulating effect on the skin, and this idea is made use of in this treatment. When you massage the turmeric-based cream, heat is produced. Instantly after that, you need to put on a cold brassiere, which has pads made of herbal ingredients. These herbal extracts maintain a low temperature for a prolonged period of time.
Next, the specialists apply the body pack, and leave it to dry, after which, the mask is washed off with cold water. The experts round off the treatment with another massage using an apricot base cream this time. Apricot has skin firming qualities, and hence it is used in this treatment.
The turmeric based cream that's used initially has an additional quality of having a gentle depilatory action on the skin, rendering it smooth, soft and hair-free.
Masks for skin rejuvenation
Thermoherb pack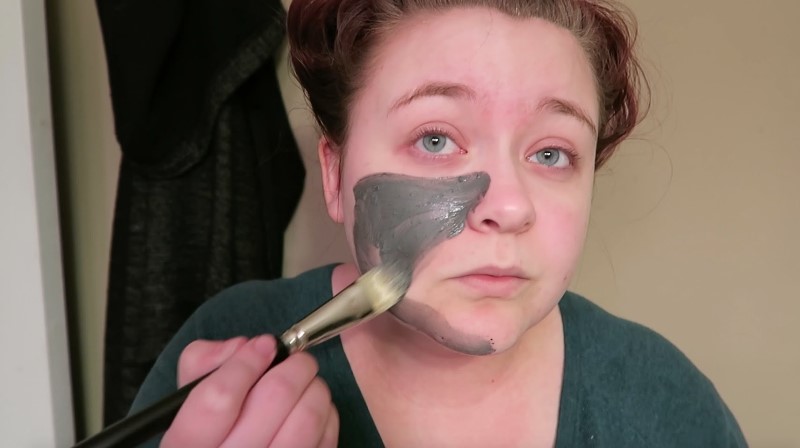 Image source: Google, copyright-free image under Creative Commons License
The thermoherb pack is more of a mini-face lift. It is made from the extracts of a number of herbs that revitalize the skin. The pack hardens on the skin, and creates an ideal temperature between itself and the skin. This temperature is ideal, because, at it, the skin's capacity to absorb is heightened. The mask comes off in one piece, leaving the skin all supple and tighter than before.
---
Suggested read: 7 avocado hair masks that will work wonders for your locks
---
Vegetable peel  
The vegetable peel you could say is a follow-up routine to a gentle derma-abrasive action, to refine and revitalize the skin. Extracts of cabbage, carrot and wheat-germ are usually used for the vegetable peel.
A mask, face or body, performs an array of functions. It helps improve the elasticity of the skin, its texture, the skin-tone, and aids preservation of the skin's youthfulness and health. While some of them provide the much-needed moisture, others help get rid of the extra oil produced by sebaceous glands.
Masks also work as a treatment for the damage caused by the UV rays of the sun. While seaweed and honey masks help rejuvenate the skin, the placenta masks work as a cure against sun-damage and reverse the effects of dehydration.
Most of the masks that we have mentioned here can be created at home. And they are so organic and safe, that you can even eat them!!
That's a wrap from us! For more on skin care, hair care, beauty and fitness, sign up for our daily newsletter today! Cheers! 
Featured image source: Pinterest 
Summary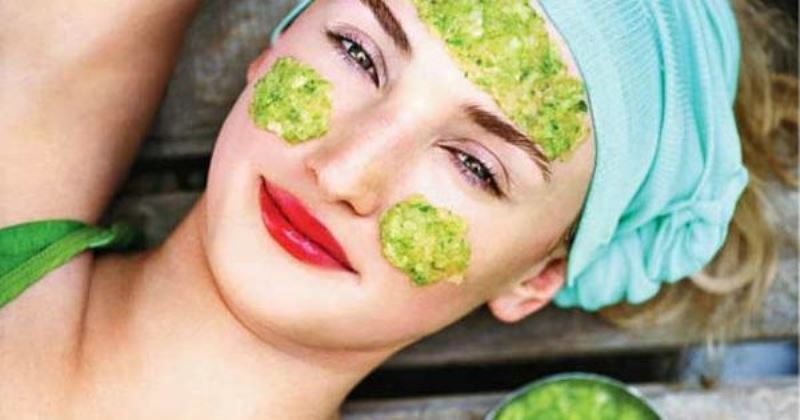 Article Name
Unmask Your Beauty With These Natural Face Masks
Author
Description
Here are some natural face masks that will lend a supple, healthy, smooth, and soft look to your skin, and will help revert the aging process!