Long and voluminous ashes are an asset that most of us lack. But, there are falsies and mascaras to help combat that problem. However, wearing falsies that weight down your lashes, or going through tube after tube of mascaras to try and get the lashes of your dreams may not be a preferable option to many.
So, why not take a look at eyelash extensions?
Eyelash Extensions: what are they?
If you have always wanted to start your day with your eyelashes looking beautiful naturally (or you are just sick of poking yourself in the eye with your mascara wand), then eyelash extensions will be your friend. Getting an eyelash extension involves going to a professional who will glue fibers onto your individual lashes.
These are a semi-permanent solution to your lash woes, and they require professional aid, unlike gluing on falsies onto your lash line
Lash extensions require commitment, which makes many wonder, are eyelash extensions worth it?
They require maintenance, at least every 3 to 4 weeks, an getting a full set of lashes can take up to 2 hours.
There are different types of extensions that you can choose from, and various kinds of fibers as well. If you want a subtle look, then gluing lashes onto 2/3rd of your outer lashes will suffice for you. But, for more of a dramatic transformation, you can also get a full set of lashes.
Either way, it is a time-consuming process and something which cannot be done at home.
Getting eyelash extensions are not cheap either. Not only does the initial session of gluing them on will cost you somewhere between $150-$200, but their maintenance can be expensive too although the cost can vary depending on the type of fiber you choose.
---
Suggested read: 10 Eyeshadow Palettes to D-eye For (Geddit?)
---
The different types of eyelash extensions:
Longer lashes can give you a more youthful appearance; they can also help you appear more awake and energetic, even if you have bags under your eyes. Long and curled lashes help in tying a make-up look together, and even if you are bared faced with long and voluminous lashes, it helps your face appear fresh and lively
There are several types of fibers that are used for eyelash extensions. Eyelash extensions can be made out of silk, sable, synthetic fibers, faux min, and mink. Depending on the material used, the appearance of the lashes will be a little different. So, let's learn a little more about the different materials which are used before you decide are eyelash extensions worth it or not:
Silk
For those who want a dramatic look, silk eyelashes are the way to go. Some people may be allergic to fur, or if you are vegan, then, of course, getting mink extensions will not be possible for you. Additionally, silk eyelash extensions are a more economical option. These extensions give the illusion of a fuller lash line since they start out thick at the base and then gradually taper off towards the end. The silk lashes frame the eyes and are darker than the other fibres, so they help create a bold look.
Sable
Not sure if you want to have a dramatic lash line all day every day? It is quite understandable. Since you cannot remove eyelash extensions as quickly as a dramatic mascara, some people may be a little apprehensive about trying out dramatic silk lashes, especially if this is their first time getting eyelash extensions. If you are someone who prefers more of a natural look, then sable lashes will be the perfect fit for you. Sable is a forest animal that is generally found in Russia and Siberia, and their fur is used for eyelash extensions. These type of extensions are suited for those who prefer a natural wispy look, and those have thinner lashes. These eyelash extensions are light, and they are quite subtle. Thus, they do not way down your natural lashes, and hep they appear just a little fuller and longer, without creating a drastic change from your natural lashes.
Synthetic Fibers
Synthetic fibers are popular not only because they are a lot cheaper than buying fur extensions, but also because they can be used to replicate any look that you want. They help your eyelashes appear bold and glamorous, but they are not as dramatic as silk extensions. They help to frame the eye perfectly and can be also be sued to get natural looking extensions as well.  Synthetic fibers are a good option for those who have just dipped their toes into the world of eyelash extensions.
---
Suggested read: The Best Waterproof Eyeliners to Invest In In 2019
---
Faux Mink
These eyelashes are artificial, and hence a good option for those who are vegan. They are very similar to natural mink lashes. They do not weight down your lashes, and do not even lose their curl when they get wet! The best part is that you get the look and feel of natural mink lashes at a considerably lower price!
Mink
These are the most popular choice of lashes. These eyelash extensions are made from real hair, and they are more suited for those who want a natural look, that makes their eyelashes appear fuller and more glamorous. These eyelash extensions do not weigh down your lashes which increases the longevity. They can be layered in order to create a more dramatic effect whenever you want it. Thus these ashes are quite versatile and depending on your mood for the day; you can alter them on any way that you prefer.
If you are still wondering "are eyelash extensions worth it?", then let us take a look at how long they last, after all, before you decide to spend your money and time getting them, you need t know whether they last for a while or will disappear after a few days!
Here is how long eyelash extensions last after you get them!
Eyelash extensions last throughout the natural full growth cycle of our own lashes. However, this cycle can vary for everyone, though it has been estimated to be about 6 to 8 weeks. Depending on your growth cycle, and how well you take care of your lashes, you may have to go in for lash maintenance every 3 to 4 weeks so that you are able to maintain their fresh and full appearance.
Can you help maintain the appearance of your lashes?
Although your eyelash extensions will slowly start to lose their glamorous appearance over time, you can help in retaining their beauty by taking a few steps.
Of course, you can go in for lash maintenance, but between your appointments, you can take a few extra steps to help make sure your lashes look voluminous.
Here are some tips to help you maintain the appearance of your lashes!
Do not forget your lash maintenance appointments. This is the most important tip of all since no matter how well you take care fo them, your extensions will naturally fall out due to the growth cycle for your lashes, and hence to maintain them you will need to get them touched up every few weeks.
During the first 48 hours after your eyelash extensions have been applied, the glue is still fresh, and it can be disturbed easily. Hence, you must be careful about not exposing your eyelashes to steam or water When you are showering ensure that you do not put your face under water, and prevent your lashes from coming in contact with water in any way so that your eyelash glue is not disturbed and your extensions do not fall off too early. Although it may be difficult, make sure that you do not rub your eyes during the first 48 hours as well, one that may displace the extension.
When cleaning your eye makeup, use a makeup remover that is not oil based. Oil can break the bonds that the eyelash extensions form, and cause them to fall out early.
When sleeping, sleep on your back instead of pressing your face into your pillow to ensure that your extensions are not displaced.
Take a clean mascara wand and brush your eyelashes every morning so that your lashes stay precisely where they are supposed to and are fanned out beautifully to frame your eyes!
---
Suggested read: Want Thicker, Longer, More Lustrous Eyelashes? Here Are The Home Remedies You Need!
---
If you are thinking of getting eyelash extensions, be sure to go to a trusted and well-known place. Going to a cheaper alternative may seem tempting, but it poses several problems, as well. After all, lash extensions involve your eye, and it is better to be safe than sorry. Sign to a cheaper can. Unfortunately, some times result in an allergic reaction, or they might not give you the desired results due to incorrect sizing or because they only use cheap fibers. So, it is best that you go to a place that is well-known.
So, now that you have all the facts, let us know, are eyelash extensions worth it? And if so, do you want to dip your toes into the world of lash extensions?
Featured image source: Instagram
Summary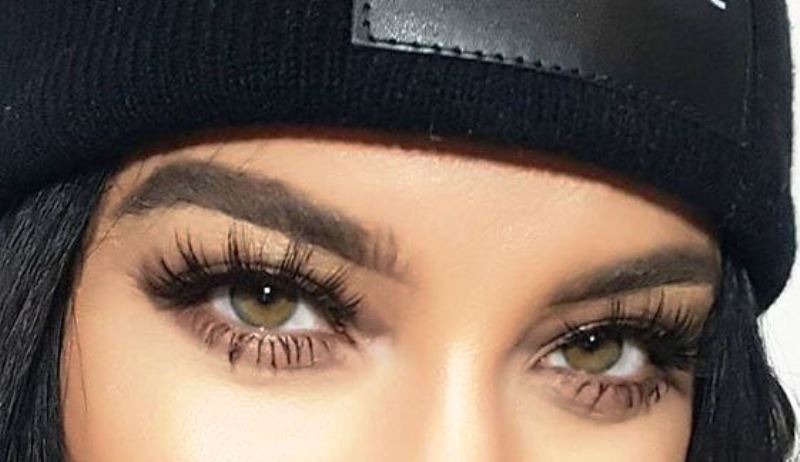 Article Name
Are Eyelash Extensions Worth It? Find Everything You Need To Know About Getting Them
Author
Description
They require maintenance, at least every 3 to 4 weeks, an getting a full set of lashes can take up to 2 hours. Once you read this post, you will have all these facts on are eyelash extensions worth it!