If you feel that your hair has gone through too many chemical treatments or has been colored too many times, which has left it brittle and damaged, then you need to look into protein treatments.
Why are protein treatments a good idea?
Protein contains amino acids; these acids are essential for strengthening your hair, providing it with structure so that it remains smooth and shiny, as well as for promoting hair growth. The naturally occurring protein in our hair which is known as Keratin can be damaged easily. When your hair is exposed to sun, pollutants, and chemicals, Keratin is prone to damage. However, protein treatment can help in restoring the strength in your hair by providing it with the nourishment and moisture that it needs. A protein treatment provides the hair follicles with the necessary protein that it needs to help make your hair resilient and restore its elasticity. Hence, to have healthy hair, you must know more about protein treatments for hair at home.
---
Suggested read: Everything You Need To Know About The Best Essential Oils For Hair Growth
---
How can you use a protein treatment?
While the term may sound complicated, protein treatment for hair at home are readily available, so that you do not need to go to a professional, but rather treat your hair at home yourself! You can opt for protein packs which are used to manage the wear and tear that your hair goes through in daily life. If you would like to maintain the health of your hair then, using them every 2 months is a good idea. A light protein treatment is suitable for those who have slight damage to their hair such as those who have had their hair chemically treated at some point. A deep penetrating protein mask is for moderately damaged hair and to see its effects, you will need to use it once every two weeks. Finally, we come to reconstructors; these protein treatments are for those who have severely damaged hair, and these masks need to be used every week to make sure that your hair stays healthy and can regain its strength, shine, and elasticity.
What are the benefits of using a protein treatment?
A protein treatment essentially acts as a deep conditioning treatment. Hence using it every once in a while will ensure that your hair is not dull and lifeless. Instead, it is soft and shiny. Protein packs work to strengthen your hair, and hence they prevent breakage and reduce the brittleness of your hair by restoring its elasticity. Protein treatments moisturize your hair and make it softer and smoother.
Ultimately a protein treatment will help you to ensure that you have healthy hair growth, repair your hair follicles and add volume to your hair. With regular use, a protein pack will help you have healthy and luscious looking hair which is glossy, smooth and silky!
What masks should you try?
While you can make protein treatment for hair at home using natural ingredients, it is not always easy and can become quite messy. Good ingredients that you should include in a homemade protein pack are avocado and Greek yogurt. Both of these ingredients help in moisturizing your hair, while also rebuilding its strength. However, if making a mask at home is not your cup of tea, then you can check out these easily available hair masks, and quite easy to use at home:
ApHogee Two-Step Protein Treatment
This product is a treatment. Hence it should only be used when recommended by a professional. If your hair has suffered severe damage, and lost its shine, then this product will help you restore the health of our hair. This two-step treatment will help you combat breakage, and give your hair a glossy shine as well as help in restoring its elasticity. The treatment shows its results in about six weeks and works wonders for hair which has been chemically treated in some such as colored hair, or hair which has been treated with a perm or relaxers. The product restructures the hair protein and gives it a new life. It contains modified proteins, hydrolyzed proteins, magnesium, emulsifiers, and fatty alcohols. These ingredients work together to help restore hair structure and make sure that your hair is not dull and limp. While this product cannot be used for normal hair, if you feel that your hair has gone through a lot of damage, then you may consult a professional to determine whether this product would be the right fit for you.
Tropic Isle Living Jamaican Black Castor Oil Protein Conditioner Mayonnaise Treatment
This intensive treatment permeates deep within your scalp to help nourish your hair. It deeply conditions the hair to make it more resilient. It contains nourishing ingredients such as grape seed which provides shine to the hair, aids in healthy growth and prevents dandruff; it also contains avocado which is known for its moisturizing capabilities and helps in rejuvenating the hair. Black castor oil contains omega-6 and omega-9 fatty acids which help in improving the strength of your hair to prevent it from breaking easily. The apple cider this mask contains helps in maintaining the natural pH level of the scalp and also prevents the loss of moisture from hair. The mask also contains other nourishing ingredients such as lavender, pimento oil, mustard oil, and cactus oil. The mask helps in replenishing the hair follicles and adds volume and moisture to the hair. It contains several ingredients which work together to promote the growth of healthy hair. The mask is completely free of chemicals and hence is gentle on your hair. While the mask is worth a try, it is rather expensive, and not a match for those who have an oily scalp.
---
Suggested read: How To Get Straight Hair At Home? Here's Everything You Need To Know!
---
SheaMoisture Jamaican Black Castor Oil Strengthen & Restore Treatment Masque
Strengthen your hair structure and reduce its frizziness with the help of this hair mask. It contains peppermint which is known to reduce hair loss and promote hair growth; shea butter which is a well-known ingredient to help in adding moisture to your hair. It also contains apple cider vinegar and Jamaican black castor oil both of which are nourishing ingredients that help in promoting hair growth, improving the strength of your hair as well as ensure that your scalp remains healthy. This mask helps in repairing damaged hair and adding shine to it. It will help you regain your healthy hair, and reverse the damage done to it. Once you start using this mask, you will find that your hair feels healthier and smoother. This mask will help you get the glossy hair that you have dreamed of! This product is free of any chemicals and has been formulated using organic ingredients. The product also boasts of antifungal and antibacterial properties which help you ensure that you do not run into any new hair problems. Unfortunately, this product does not work as well for those with an oily scalp.
Briogeo Don't Despair, Repair! Deep Conditioning Mask
As the name suggests, if you feel that your hair is way beyond repair, think again! 98% of the ingredients in this product are naturally derived, and they work to help you ensure that your hair does not remain brittle, limp or dry. This product contains rosehip oil which has essential fatty acids that not only aid in preventing hair loss, but also in repairing hair follicles. This oil moisturizes the scalp and helps in adding shine and luster to it as well as repairing the elasticity of your hair. Argan oil is has been used throughout the ages to help in moisturizing your hair, repairing it and restoring hair elasticity.  The product also contains collagen which helps in building hair proteins, healing the scalp as well as preventing graying and promoting healthy growth of your hair. This product contains several moisturizing ingredients which permeate the scalp to give you silky and smooth hair that have a glossy appearance. With this product, you will be able to restore the health of your damaged hair, and ensure that your hair regains its beauty. However, while the product works wonder for your hair, it can put quite a dent in your wallet. It should be mentioned that for the results that it provides, every penny spent on it seems to be worth it.
Giovanni Nutrafix Hair Reconstructor
Do you feel our hair is damaged because it has gone through too many chemical treatments or has been colored one too many times. Then this product will help you rebuild and restore your hair. It will smooth out your hair strands to ensure that you can say goodbye to frizz and that your hair becomes resilient. It infuses the follicles of your hair with proteins and botanical ingredients which leave your hair feeling smooth and silky. Your hair will have a healthy shine to it, and you will feel as if you walked straight out of a TV commercial. The product helps in adding moisture to your hair and works to rebuild your hair so that it is not prone to breakage you will find that your hair has transformed from being damaged and brittle, to being shiny and healthy. However, the product contains a lot of chemicals, which can end up being too harsh on your hair with repeated use, so you must proceed with caution. Apart from that, it is suitable for any hair type which has gone through some damage and requires some healing and repair.
---
Suggested read: The Ultimate Hair Secrets Of 2019!
---
If your hair has been damaged, then a protein treatment for hair at home can help you restore its strength. Whether you make a DIY mask or buy ones that are easily available on the market, make sure that you assess the damage of your hair before you start using it. Although these treatments can help damaged hair, if they are used too frequently, they can eventually cause your hair to harden and result in breakage. Hence, you should first assess the extent of damage to your hair and then figure out how often you will need to use these treatments.
Featured image source: Google, copyright-free image under Creative Commons License 
Summary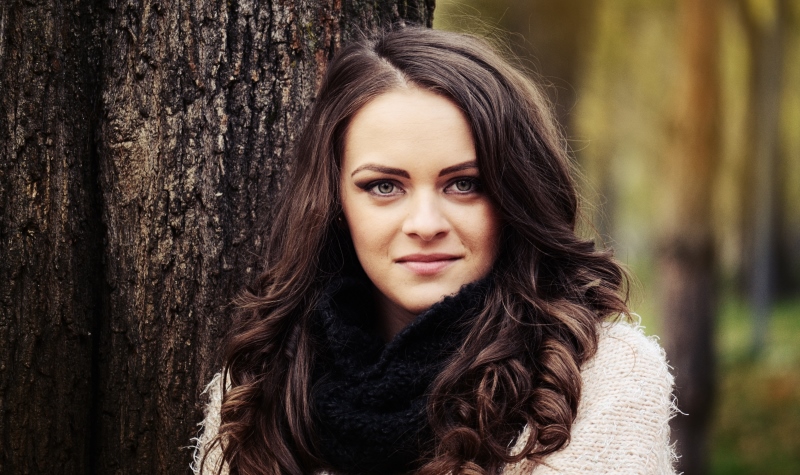 Article Name
The Ultimate Protein Treatment For Hair At Home
Author
Description
If your hair has been damaged, then a protein treatment for hair at home can help you restore its strength. Here are a few treatments you can try at home.