Taking care of your skin is essential. Your skin is continuously acting as a barrier against the pollutant is the environment as well as germs and bacteria. Hence, at the end of every day you need to ensure that it is clean and that it is provided with all of the nutrients that it needs to help fight the damage done to it every day.
A face mask is not only beneficial for your skin but can be quite relaxing as well. While some face mask requires a lot of time and patience, others can be used in just 10 minutes. Even if you are someone who does not like to have elaborate skin care rituals, a face mask is something that you can enjoy, especially since you will need to use them once or twice a week.
Why opt for skin tightening face masks?
Aging is a natural part of life, but some would like to make sure that their skin looks younger. Younger looking skin is firm, supple, and does not have any fine lines. Man of us would like to regain our youthful skin where our face appeared sharp and defined. With the help of skin tightening, face masks you can achieve that almost instantly. Most skin tightening face masks also help you in moisturizing your face which helps you retain the benefits of the mask in the long run.
---
Suggested read: The ONLY 12 Summer Face Mask Recipes You Need For Complete Summer Skin Care
---
A facial mask for skin tightening helps you regain your youthful appearance by restoring the elasticity of your skin. As we grow older, our skins ability to 'bounce back' reduces, which cause the skin to become somewhat saggy, and results in the appearance of wrinkles and fine lines. With the help of these face mask you can ensure that your skin stays hydrated and you regain the elasticity of your skin.
Which face mask should you try?
The skin care industry is quite huge. Hence it is no surprise that when you look for facial masks for skin tightening you will find quite a few options. Here, we have curated a small list to help you find the best of the best! These masks fulfil their claims and provide your skin with additional benefits to help you have healthy and glowing skin.
Murad Age-Diffusing Firming Mask
With this face mask you can not only enjoy the benefits of tightening your skin but also get anti-aging benefits. The mask has a creamy formula which has been designed specially to help you get back the contours of your face which have been lost due to sagging skin with age. The mask claims to hydrate your face, but not leave it oily or looking shiny. It will impart your skin with a healthy glow, and your skin will younger, smoother and healthier. Ingredient wise this mask seems to hit all of the spots; it has the goodness of natural extracts such as mango pulp clove flower, wild yam root, and banana. Shea butter is also a key ingredient which helps it hydrate your skin and provide it with nourishment. It also combines extracts from Brazilian fruits and other botanical ingredients such as Golden Seaweed which helps in tightening your skin instantly and making firmer, smoother and reduces any fine lines. Murad is a well-known brand in the skincare industry. Hence it is not a surprise that their mask seems to work wonders on the skin. However, the mask does make quite a few claims, and the only con of this product is that you will have to test it out for yourself to see whether it matches up to all of it for your skin type. The mask is expensive, but the results are worth every penny if it works out for your skin. Using the mask is quite simple, and depending on your skin type and skin concerns you may need to use it anywhere between once or thrice a week. Massage the mask onto your clean skin and then leave it for 10 minutes, after which you can wash it off. You will be able to see an instant change, and your skin will glow.
Fresh – Black Tea Firming Overnight Mask
The mask claims to help in boosting the natural process of skin-repairing which allows you to wake up with a younger looking skin. T helps in tightening your sin, and also has some anti-aging benefits. The mask claims to be intensely moisturizing and lifts your skin to give your face the sharp angles that you desire. Black tea ferment is a potent ingredient of this product; this ingredient is crucial in delivering your skin with the nutrients that it needs to keep signs of aging at bay. It also has ingredients such as blackberry leaf extracts and lychee seeds extract which are known to have great antioxidant properties that only help you fight signs of aging but also help you remove impurities from your skin to leave it feeling clean and looking fresh. It also has Belle De Nuit extract which helps in making your skin firmer and smoother. Hyaluronic acid and peptides provide hydration to your skin so that your skin not only looks younger but feels so as well. To use the mask, massage it onto your skin at night and then leave it on while you sleep. Wash it off in the morning to reveal younger and plumper skin.
---
Suggested read: The ONLY 10 Fenugreek Face Mask Recipes You Need For Radiant, Acne-free Skin
---
Tremendous Biocellulose
Professional Strength Facial Treatment Mask: This sheet mask claims that it will help you reduce years from your skin, as well as combat the puffiness of your face and eyes. Not only will you have tighter skin but by helping reduce the signs of aging of your face, it also claims to restore the youthful contours of your face. Algae extract one of the key ingredients of the masks. This ingredient works to improve the circulation of your face and help in repairing the damage to your skin. Algae extracts also work to help in boosting the natural elasticity of your skin which makes the benefits of this product last longer. Apart from that it also features botanical extracts along with other peptides and hyaluronic acid which are known to have anti-aging properties, as well as known for providing hydration to your skin. It also has Aloe Vera leaf extract which helps in healing your skin and also has antibacterial properties which help in keeping away bumps and spots. The sheet mask also features extract of horse chestnut which acts as a natural skin softening agent and also aids in purifying the skin. To use the sheet mask apply it onto your face evenly, and let the sheet rest for 20 to 30 minutes. Once you remove the sheet, rub the remnants of the serum onto your neck and chest and leave it as it is. There is no need to rinse it off. The mask does have quite a few benefits, and it does meet its claims. The best feature is that it provides you with long term results, which is good since these sheet masks are quite expensive. The biggest con to this mask, however, is that it can cause breakouts if you have oily skin. Apart from that, this mask is a good buy since you will be able to instant results.
Hauschka Firming Mask
This facial mask for skin tightening makes quite a few claims, such as helping you revitalize our skin, and providing it with an instant lift. It works at the cellular level to help make your skin stronger so that it can withstand the wear and tear of everyday life. It helps you fight signs of aging and provides it with instant hydration. It gives life to dull and dry skin and will seemingly completely transform your skin. This mask is an intensive treatment for mature skin, and it will help you regain the lost elasticity of your skin. It helps in reducing the fine lines and wrinkles on your face to leave you with supple and smooth skin. It has natural extracts such as marshmallow, rose, and pansy which work together to help increase the collagen production of the skin which makes your skin appear younger. Essential oils such as rose and almond along with avocado oil and rose wax help in restoring the elasticity of your skin, helping it fight signs of aging. To hydrate your skin, there is beeswax and mango butter. These ingredients are excellent to help your skin become firmer, but also stay moisturized so that you have a healthy glow to your face. To use this face mask, clean your face and use a toner (for best results you can use products from the same brand) and then massage this mask onto your face as well as your neck. Once applied, let the mask rest for 20 minutes so that it sins deep into the skin. Afterward, you can compress the face mask away with the help of a moist washcloth; ensure that you do not wash your face with water so that the mask can work its magic!
GlamGlow Gravitymud Firming Treatment Mask
This mask uses the goodness of natural ingredients as well as the efficiency of technology to provide you with a mask that claims to be able to do it all. This mask delivers instant results, and you can say goodbye to your fine lines, wrinkles as well as uneven skin tone and dull skin. The mask contains various patented compounds such as the Vizitight, Lunarlift, Teaoxi complex as well as the Cosmiplexon. The Vizitight includes ingredients such as plasma of marine algae combined with biodefine polymers that help give the skin a tighter look. The Lunarlift complex is required for toning as well as tightening the skin. The Teaoxi complex is formulated with the help of Licorice and Marshmallow leaves to help your skin look brighter and glowing. The Cosmeplexion is formulated with the help of Glacial Clay, Icelandic Kelp, as well as Hyaluronic acid; this complex helps your skin regain its youthful appearance. The mask does not contain any parabens, sulfates or phthalates. You will need to use this mask twice a week to help your skin gain all the benefits that the mask claims to provide. Apply a generous amount of the mask onto your face and let it rest for 20-30 minutes. The mask will change color from white to metallic silver, and you can then gently peel it off your face, after which you can rinse your face with some warm water. When applying the mask to your face ensure that you do not get it into your hairline or your eyebrows. Since you will need to use a generous amount of the product, you will find that you run out of it quite quickly. Additionally, the skin tightening ability of the mask is not as great as the product claims. However, it does help in providing hydration to your skin, and it also tightens enlarged pores. The mask is quite fun to use, and the best part is that it works for all skin types.
---
Suggested read: 8 Exceptional Ayurvedic Face Mask Recipes For Clear, Glowing Skin
---
The facial mask for skin tightening discussed here are some of the best in the market. Not only do they help in tightening your skin, but they also provide you with additional benefits as well, which make them quite a popular choice. Since every skin type is different, what works for many others may not work for you as well, but the good news is that you have several different options to choose from!
Featured image source: Google, copyright-free image, under Creative Commons License 
Summary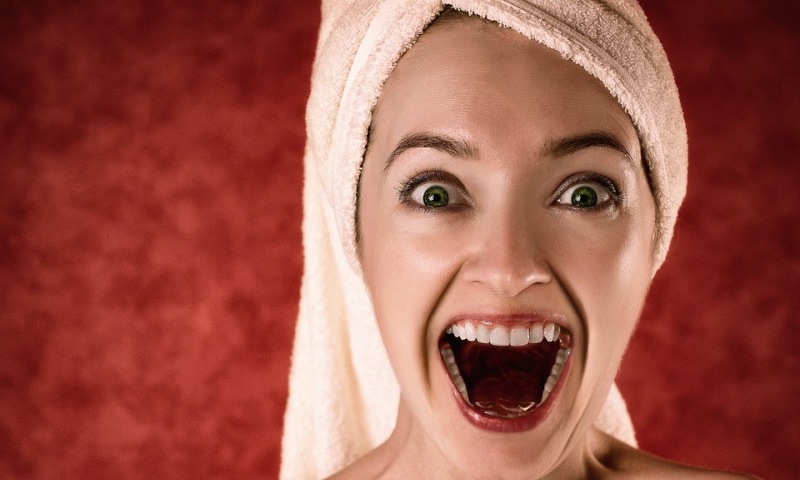 Article Name
The Best Facial Mask For Skin Tightening
Author
Description
These facial mask for skin tightening are the best in the market. Not only do they help in tightening your skin, but they also provide additional benefits.