You don't realize the importance of a good mattress until you spend nights sleeping (!) on a bad one. But the discomfort is not the only factor that should force you to invest in a good mattress. Sleeping on a bad mattress for a prolonged period can contribute adversely on your overall health causing depression, poor concentration, hypertension, heart disease, among others. Though I was aware of all this, and surviving a severe backache myself, I tried to dodge a mattress-hunt. Why? You know how tiresome that is, right? First, you need to put in a lot of research, about the make, the technology involved, the trial policy, and finally, the pricing. You need to compare all these features, and then settle on something which may or may not be a good product! So I was reluctant, but my back pain couldn't take any more of this torture!
Unwillingly, I started my research, and checked out a number of products. During this investigation, if I may call it one (because it did seem like one!), I came across Wakefit. I checked out their products, and what caught my attention was the new innovative technology they use to design their mattresses. The memory foam used, adapts to your bodyweight and distributes it across the area to create an experience that will make you feel like you are floating in your sleep. Just the idea of this invited me to their party, but what made me want to stay is their 100-day trial period. Yes, you read that right. You can try their mattress for 100 days, and if you and your body are not happy with it, you can return it without losing sleep. No, they will not harass you with questions; yes, your entire money will be refunded.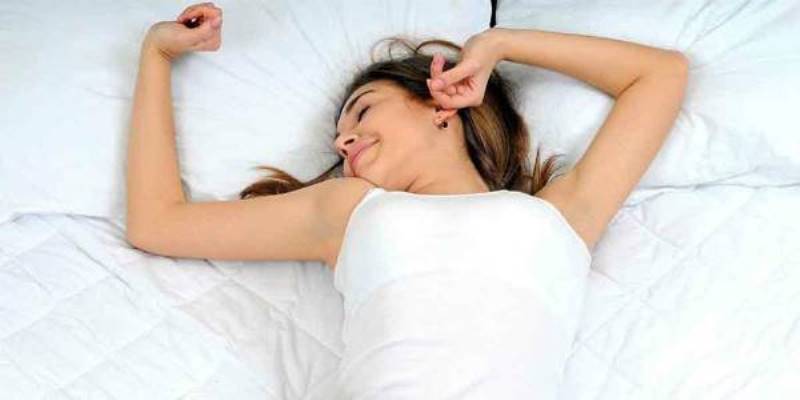 Image source: Wakefit.co
Wakefit manufactures and sells orthopedic memory foam and dual comfort foam mattress. How are these better than other mattresses? Well, according to Wakefit's research based on customer reviews, Spring and Coir mattresses though comfortable initially, do not provide any long-term value. The Natural Latex mattresses are good in terms of comfort, but since there is high adulteration in the manufacturing process, the costs fly through the roof. The Orthopedic Memory Foam is high quality memory foam with latest technological innovations that provide excellent back support. The Dual Comfort Foam mattress has two usable sides, where one is medium firm, while the other side is medium soft. This makes the budget mattress perfect for the guest room.
What makes Wakefit's mattresses better than the products of other companies, is that they have developed the right technology that helps manufacture the best quality mattresses. Taking into account different sleeping patterns, body contours and bedding materials available, Wakefit has designed mattresses which promise healthy sleep. Their products are consistent, provide healthy support, and ensure that your body does not get warmed up due to contact with the mattress through the night.
Well, why believe me? You can try a mattress and decide for yourself. Their 100-day trial lets you choose whether you should go with a particular product or not. Why 100 days? According to research, it takes 3 to 4 weeks' time for a person to know whether a mattress is the right fit or not. In that period, if you realize it is not working out between you and your mattress and you guys need to break up, then all you have to do is drop Wakefit a mail or call them up. They will take the responsibility of picking up your mattress, and will refund 100 per cent of your money. What more does one want, right?!
Well, there is one more factor that plays a key role when it comes to buying mattresses: The price of the product. When I saw their pricing, I was really happy, but I naturally got to thinking how their mattresses are cheaper than those of other popular brands? Well, I read a little, and here is what I have gathered. Wakefit mattresses are cut-rate not because they use cheaper raw materials, but because they have spent a higher proportion on the innovation and the design of the mattresses, and given that they are an online store, they don't have to pay any exorbitant margins to dealers! That is what makes their products cost effective. Usually, a mattress is highly priced because of the retail commissions, sales commissions, and the wholesaler's profit. Since Wakefit has cut out the middlemen, they can sell quality mattresses at comparatively lower prices.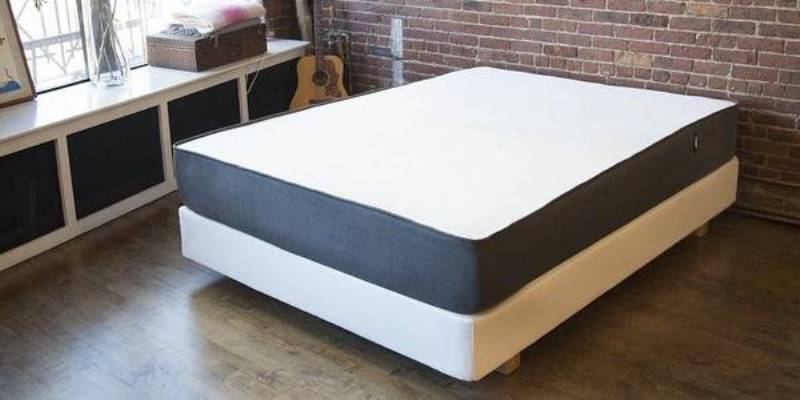 Image source: Wakefit.co
I have been using a Wakefit orthopedic memory foam mattress for more than a year now, and it has not only relieved my back pain, but also improved my sleeping pattern. My mattress is the perfect thickness, has the necessary density of memory foam and fine cotton fabric, which makes my sleep feel sky-floating. Their mattresses are designed to be plush on top, while they are completely supportive. So regardless of the fact that I like my mattresses soft, while my sister likes it firm, Wakefit works for both of us, due to the innovative technology used to design it.
Another thing I would like to add is that I don't have to flip or air out my Wakefit mattress. Yes, you read that correctly. Isn't that such a relief?! The mattress can remain fresh and hygienic for long periods of time because the outer cover can be unzipped and washed periodically!
In the last one year of using Wakefit orthopedic memory foam mattress, apart from improvement in my sleep patterns and back and neck pain, do you know what has undergone a major change? My mood. And that's natural because I have been sleeping well! It's really a wonder how much the right mattress can affect your overall health, including your mood!
I hate vouching for things, but because Wakefit has helped me in such a great way, I am ready to convince anyone who is sleep-deprived and on the hunt for a good mattress. Give this a try for 100 days, and see if it works for you. According to me, you've got to get this one home.
Website: Wakefit.co
Featured image source: Google, copyright-free image under Creative Commons License
Summary
Article Name
Wakefit Mattress One Year Usage Review
Author
Description
Everybody writes glowing reviews about new products. Here's our extensive review of Wakefit orthopedic memory foam mattress after one year of usage.